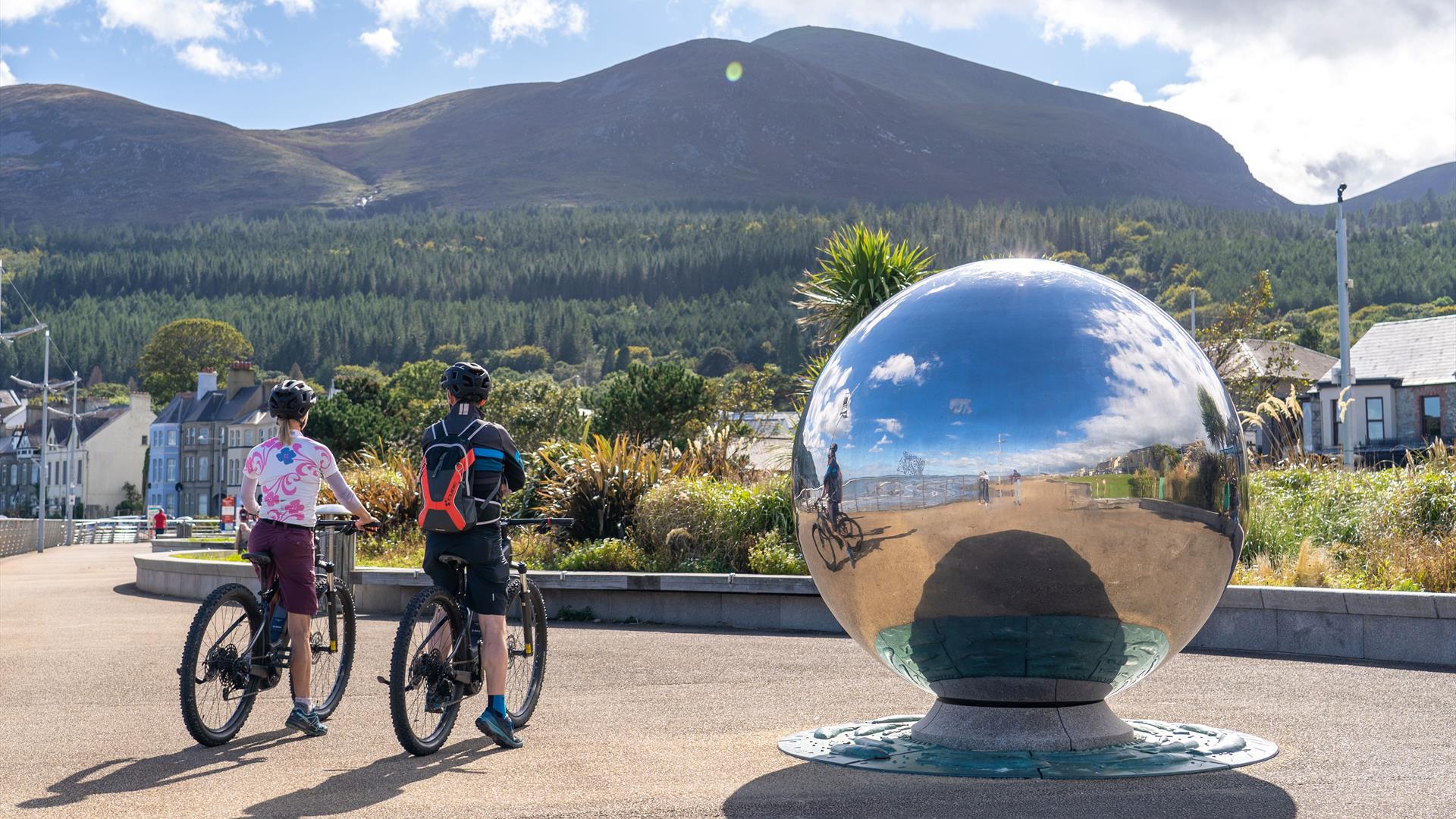 About
This scenic circular route, one of seven mapped routes in the area, starts and ends in the seaside town of Newcastle.

Start at the northern side of the resort and cycle along the A50 towards the market town of Castlewellan. Before Castlewellan, turn left onto Tollymore Road and then right onto Middle Tollymore Road. As you continue you will pass through the quaint little village of Bryansford and cycle alongside Tollymore Forest Park, the first designated forest park in Northern Ireland.

There is no doubt that the views of the Mountains of Mourne are spectacular throughout this route. And, as you cycle in the direction of Lough Reavy Reservoir, simply take in the stunning scenery. At the end of the Reservoir turn left onto Largy Road.

The next section of the cycle route leads you onto Ballygreehan Road after which the novice cyclist may wish to dismount as the route becomes more strenuous. As you continue, the village of Leitrim will come into sight and Slieve Croob will rise before you. Heading towards Leitrim, turn off at Ballyaginty Road, from the top of which you will be afforded views of Dundrum Bay, the Mourne Mountains and Newcastle. The return journey back to Newcastle is somewhat steep so be sure to check your brakes!

Cycling routes for the Mourne Mountains and Ring of Gullion area are available from the Visitor Information Centres.

Start Point /Finish Point:
Newcastle
Route:
Newcastle to Lough Island Reavy Route
Distance:
40km (25 miles)
Length:
25 miles/40 km
Time:
2-3 Hours
Terrain:
Hilly.
Difficulty level:
4
Maps / guides:
Call into the Visitor Information Centre, Central Promenade, Newcastle BT33 0AA
Point of interest:
Newcastle, Tollymore, Lough Island Reavy Reservoir, Leitrim, Castlewellan, Maghera Church and Round Tower.
Book Tickets