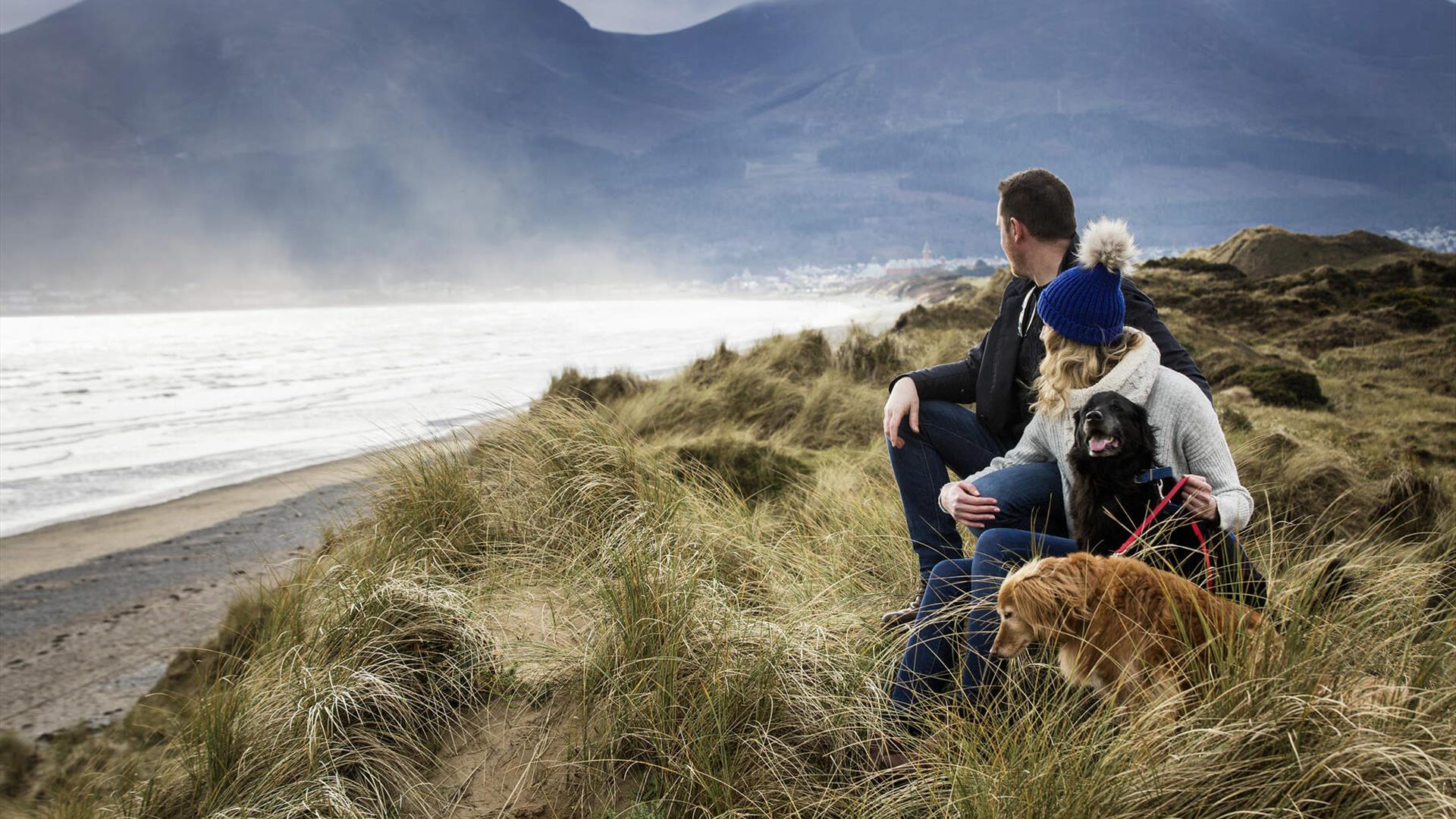 About
Murlough National Nature Reserve is a fragile 6000 year old sand dune system owned by the National Trust and managed as Ireland's first Nature Reserve since 1967.

It is an excellent area for walking and bird watching due to its spectacular location at the edge of Dundrum Bay and the Mourne Mountains.

It offers the best and most extensive example of dune heath within Ireland, a network of paths and boardwalks through the dunes, woodland and heath with an array of butterflies and wild flowers. One of 22 butterfly species, the Marsh Fritillary, is of European importance. The reserve is internationally important for wintering wildfowl and waders as well as a haul-out site for Common and Grey seals.

There is evidence of human habitation from Neolithic times, through the Bronze Age to the present day and access to one of the finest beaches in County Down, complete with stunning panoramic views of the Mountains of Mourne sweeping down to the sea. There is a self-guided nature walk and additional guided walks and volunteer events throughout the year.

The Trust maintains coastal and mountain paths for hikers to Slieve Donard, Northern Ireland's much loved highest mountain, and neighbouring Slieve Commedagh. The walks offer spectacular scenery and access up to the Mourne Wall and into the Inner Mournes. The Mourne Coastal Footpath stretches for a mile and a half south of the historic site of Bloody Bridge. From Bloody Bridge you can follow the intriguingly named Brandy Pad, an ancient smuggler's route from the shore into the heart of the mountains.

There are 1300 acres of upland, comprised principally of dry and wet heath and acid grasslands, home to rare montane lichen communities.

Visitor facilities include – Nature reserve, coast, country walk, access for visitors with disabilities, suitable for picnics, learning opportunities. Dogs welcome on leads.
Book Tickets
Guide Prices
See website for parking prices