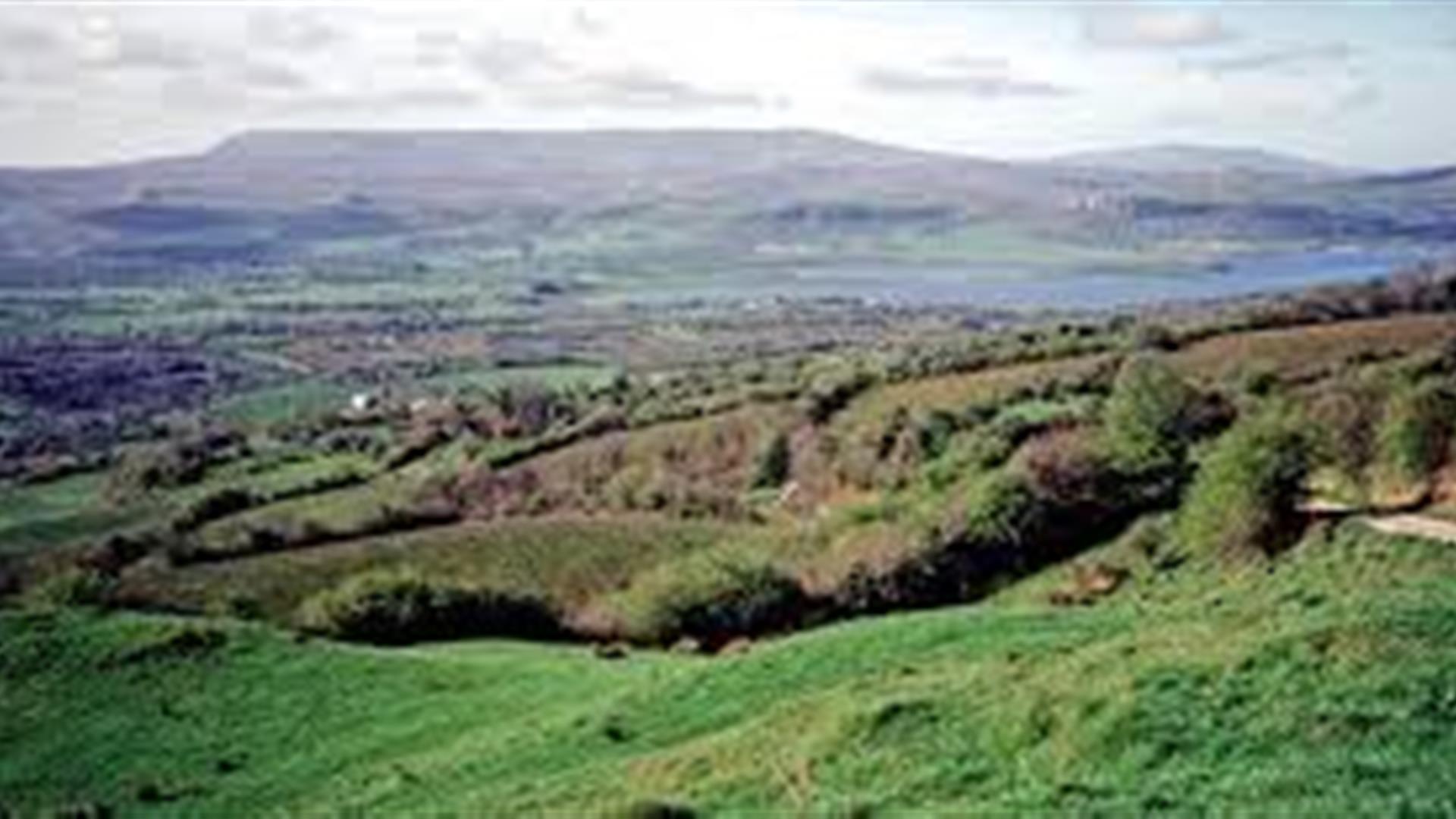 About
A difficult walk over rough ground to the summit of Cuilcagh via Cuilcagh Mountain Park - views from the summit are spectacular and stretch right across Ireland.

This park is a protected area of great scientific importance. The Upland Blanket Bog on route is one of the finest specimens in Western Europe. The wildlife of the bog is unique and includes whitefronted geese, golden plovers, mountain hares and butterflies. Plant species are rare and include starry saxifrage, stiff sedge, sundew and alpine clubmoss.

The walk itself will provide a visual feast of contrasting landscapes and habitats. Good walking equipment and provisions are essential; please note that visibility can deteriorate quickly as cloud systems come in from the Atlantic.