Dublin-born influencer, Anna Kirwan married Ireland and Ulster rugby star, Ian Madigan last summer and the couple are hoping to kick off 2023 with an Ulster victory when the team meet their old rivals, Munster, on New Year's Day at the Kingspan Stadium (find tickets via the Ulster Rugby website).
Since moving to Belfast, Anna has loved exploring her new city and has already earmarked favourites for staying overnight, dining out, enjoying cocktails with friends and shopping. And if you're planning on attending an Ulster Rugby game in the new year take a look through Anna's recommendations below to ensure you have the perfect match weekend.

The Best Hotels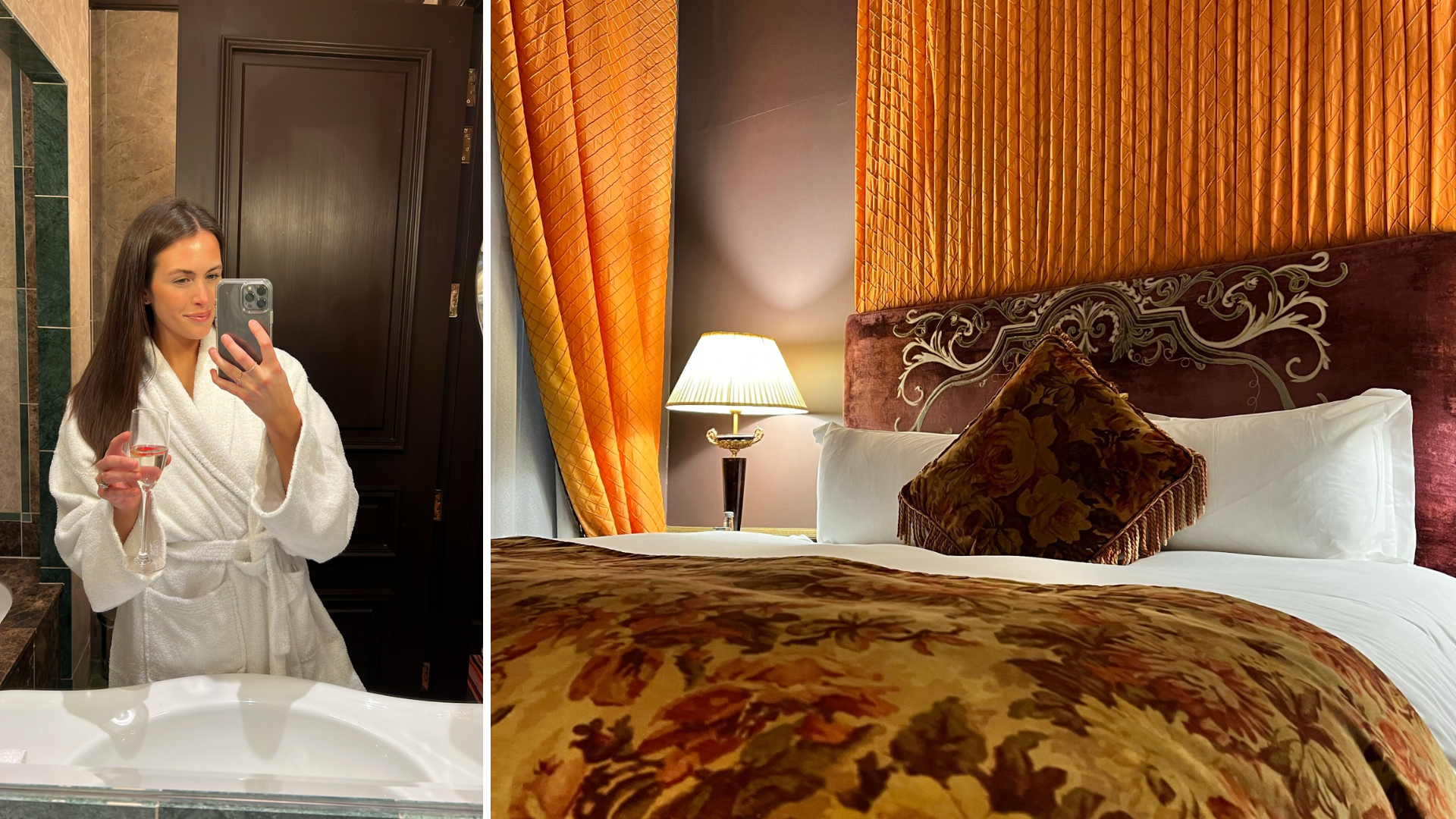 Ten Square Hotel in the heart of Belfast enjoys a reputation as one of the most iconic places to stay during a visit to the city. The hotel consists of 23 bespoke guest bedrooms in the landmark Grade 1 Listed 'Yorkshire House' building, with the recent addition of 108 brand new contemporary guestrooms. Guest stays are complemented by the fantastic steakhouse Jospers, home of the Josper Grill, and the elegant Linen Bar & Lounge. The hotel has established itself as a firm favourite for those seeking a city break.
Another great option to stay in is the Merchant Hotel where you can enjoy fine dining and drinks in the Great Room and Cocktail Bar. The five-star hotel is the height ofluxury in the heart of Belfast's Cathedral Quarter. The rich history and heritage of the Grade A listed building is complemented by a wealth of modern, multi award-winning facilities and services with every comfort the modern traveller could wish for. The rooftop jacuzzi is a must-do for your visit.
Anna loves the 'boutique feel' of Belfast's Bullitt Hotel. The hotel's no-nonsense philosophy means it ditched the over-the-top extras so that staff can deliver a quality service with no hidden costs, smack bang in the middle of Belfast city centre. Their small but perfectly formed rooms have everything you need for a comfy hotel stay without any of the nonsense - just outrageously comfortable king size beds, refreshing rain showers and the fabulous Tetto restaurant on the top floor.
Belfast Brunch Recommendations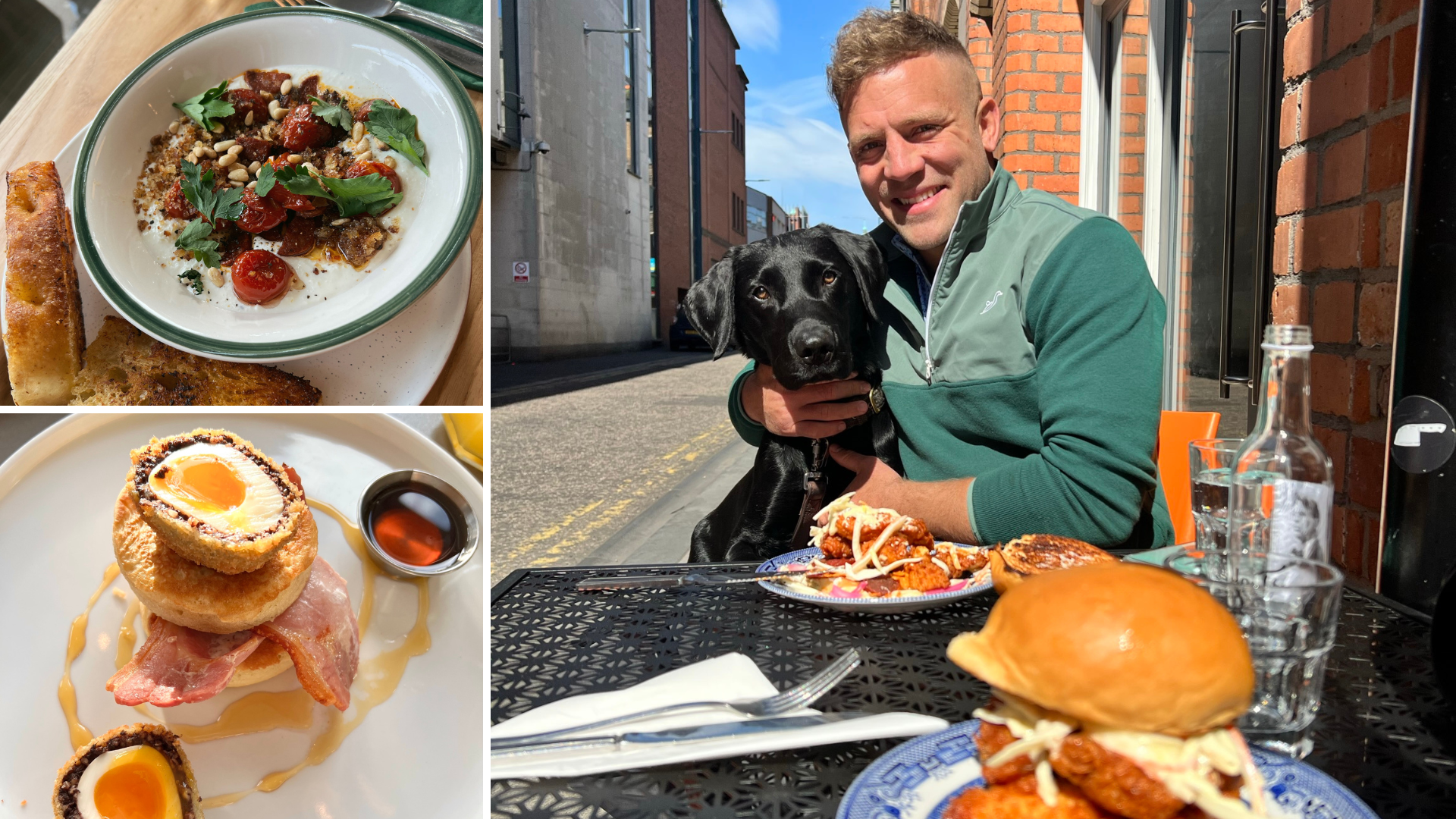 The Pocket has the same philosophy for life as it has for coffee and food – success is born out of passion. Anna is passionate about their coffee and food, describing this cafe as the best place to 'kick off' the day, with high-quality fresh food and great coffee in a chilled atmosphere. You'll find The Pocket in the city centre in the Flat Iron Building, just behind Bittles Bar on Upper Church Lane.
In Belfast's Cathedral Quarter, Neighbourhood Café keeps a firm focus on specialty coffee, a quality brunch offering uniquely warm customer service. It's this winning combination which keeps Anna coming back time and again. From French Toast to a classic Belfast Bap, Neighbourhood Café has an extensive brunch menu to set you up for the day ahead.
La Bottega on Lisburn Road is a full sensory experience. At La Bottega you can see, smell and taste the carefully selected products before popping them into your shopping bag, while learning more about ancient Italian traditions with weekly selected dishes and recipes. This is one of Anna's favourites because of their welcoming staff, dog friendly location and amazing focaccia toasties and pinsas.
Restaurant Inspiration in Belfast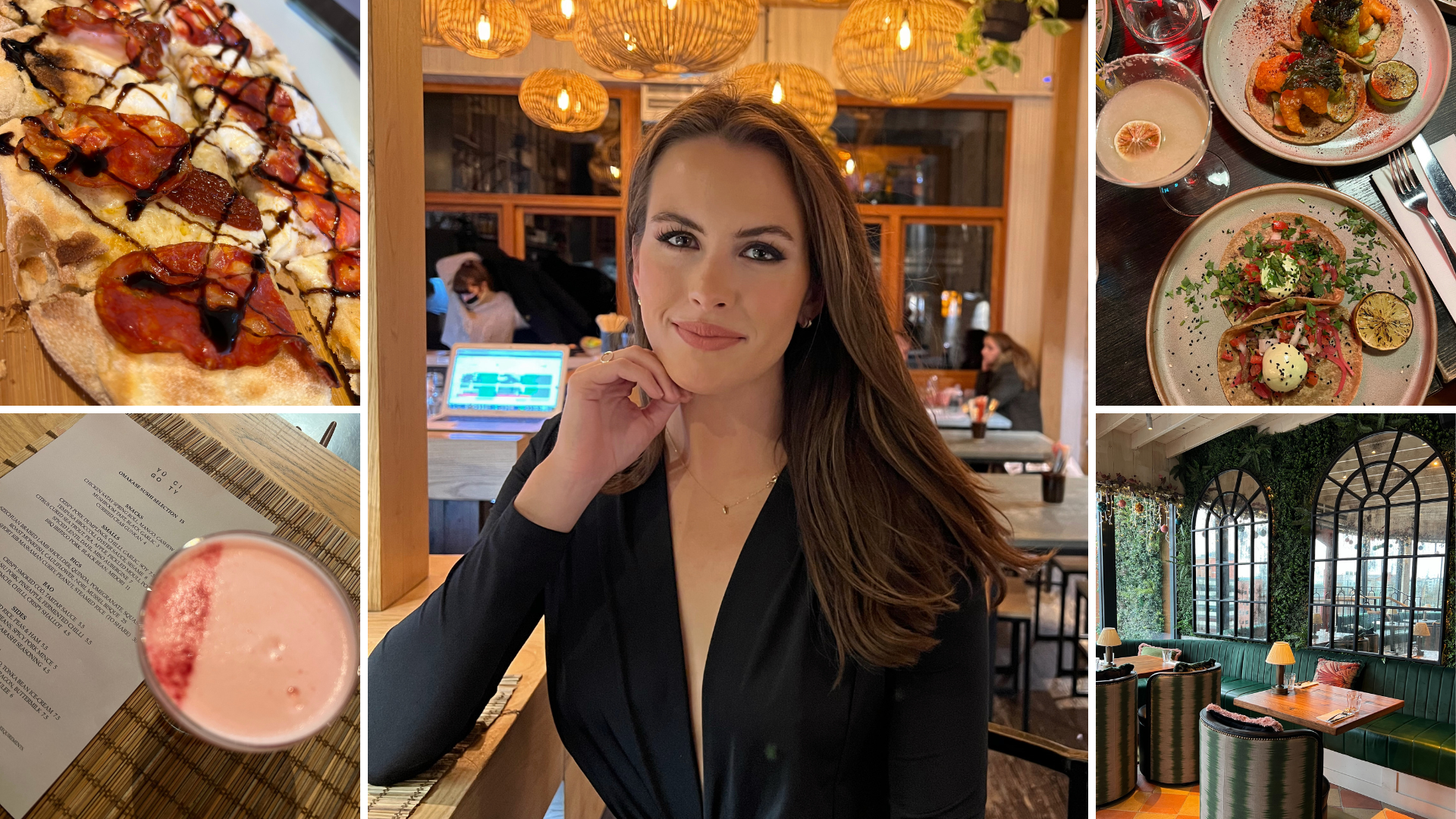 In St Anne's Square you will find a unique Asian adventure, offering a variety of exquisite small dishes, influenced by traditional Chinese, Korean and Japanese flavours. The Dumpling Library's concept is based around comfort and sharing, with a menu including many dishes you could expect to see in homes across China and other parts of Asia. Diners are encouraged to relax and enjoy delicious food, as the open kitchen allows you to watch the chefs expertly and meticulously prepare your food.
If Anna and Ian want to celebrate a special occasion, they head to Michelin Star restaurant, Ox on Oxford Street and order the seasonal tasting menu. OX is committed to developing close relationships with local suppliers, menus are designed around the best available seasonal produce. As a result, each dish leaving the kitchen is thoughtfully designed so every element on the plate has an integral role in showcasing the best quality produce.
For dinner and cocktails, Yugo is an absolute favourite of Anna's. Located in the heart of the city at Wellington Street, Yugo has far eastern roots and a modern aesthetic. Here you will find a selection of modern-creative and traditional Asian styles of cooking with a Belfast Bushido attitude. Yugo is ideal for lunch, dinner and if you're lucky a last minute walk-in.
The Best Nightlife & Bars in Belfast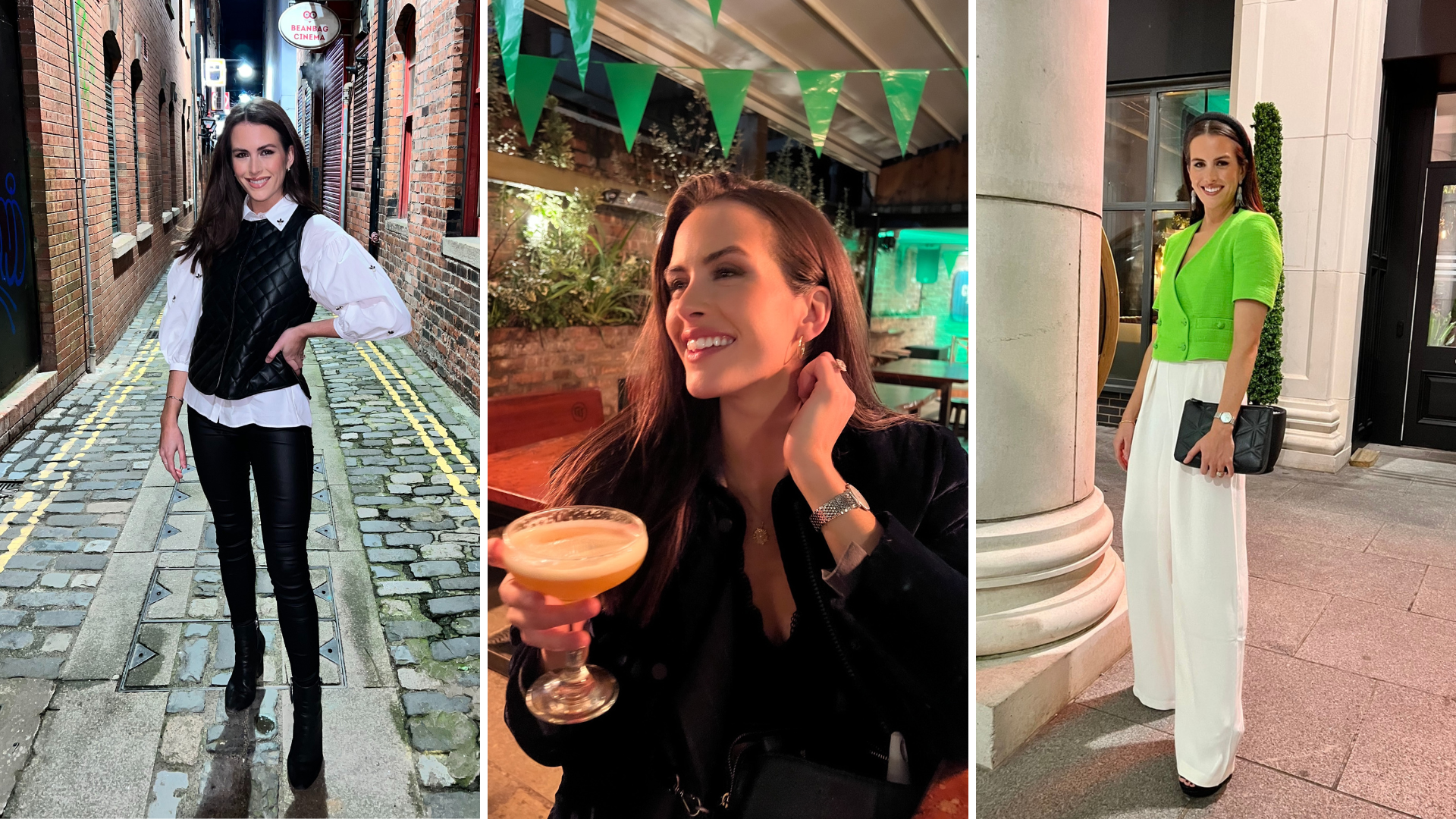 The National Grande Café is another of Anna's firm favourites. An intimate and unique setting, the National is home to one of Belfast's biggest beer gardens. It also hosts great entertainment, such as live music and DJs, and is the perfect spot for an evening get together or a break from a hard days shopping.
With excellent friendly service, a wide range of cocktails to choose from and a relaxed atmosphere, Rita's in the Linen Quarter has built up a strong following, with Anna being one of the faithful. With some great live music, you will find an extensive gin menu, craft beers and a wide selection of tantalising house cocktails.
Located in one of Belfast's oldest buildings, reintroduced as an authentic Irish pub with a modern twist, Anna says The Dirty Onion is a great place for a night out. Whether it's food, drinks or entertainment you'll find it all at The Dirty Onion. Home to two bars, one restaurant and one of the biggest beer gardens in Belfast, the craic never stops. With live entertainment seven nights a week, there is a strong focus on contemporary live bands and acoustic acts.
And finally... a top tip for those visiting the city...
Book onto a Belfast Taxi Tour! After Anna and Ian moved to Belfast, they loved learning more of the city's intricate history through the Black Cab Tours. Find out all about the culture of Northern Ireland while going on a great adventure, with both craic and knowledge guaranteed.
Hopefully Anna's recommendations have given you lots of new ideas and inspiration for the next time you're in Belfast, and don't forget to stop by the Kingspan Stadium for the next Ulster Rugby game.
Ulster Rugby tickets can be purchased online for all upcoming games.