We've hand-picked some of the most unique and delicious delicacies that Northern Ireland has to offer. From sweet and savoury snacks to hearty main meals, there's certainly something special to enjoy around every corner in Northern Ireland.
Apples and Cider in Armagh
Armagh is also known as the Orchard County, so it wouldn't be surprising to find a cider producer in this part of the world. Philip Troughton and his wife Helen started the Armagh Cider Company in 2005, making them the first commercial craft cider company in Northern Ireland. For years, the couple had supplied apples to the world famous Magner's Brewery before deciding to go it alone. On their brewery tour, he and his wife will tell you all about their story and talk you through cider brewing from blossom to bottle.
Fifteens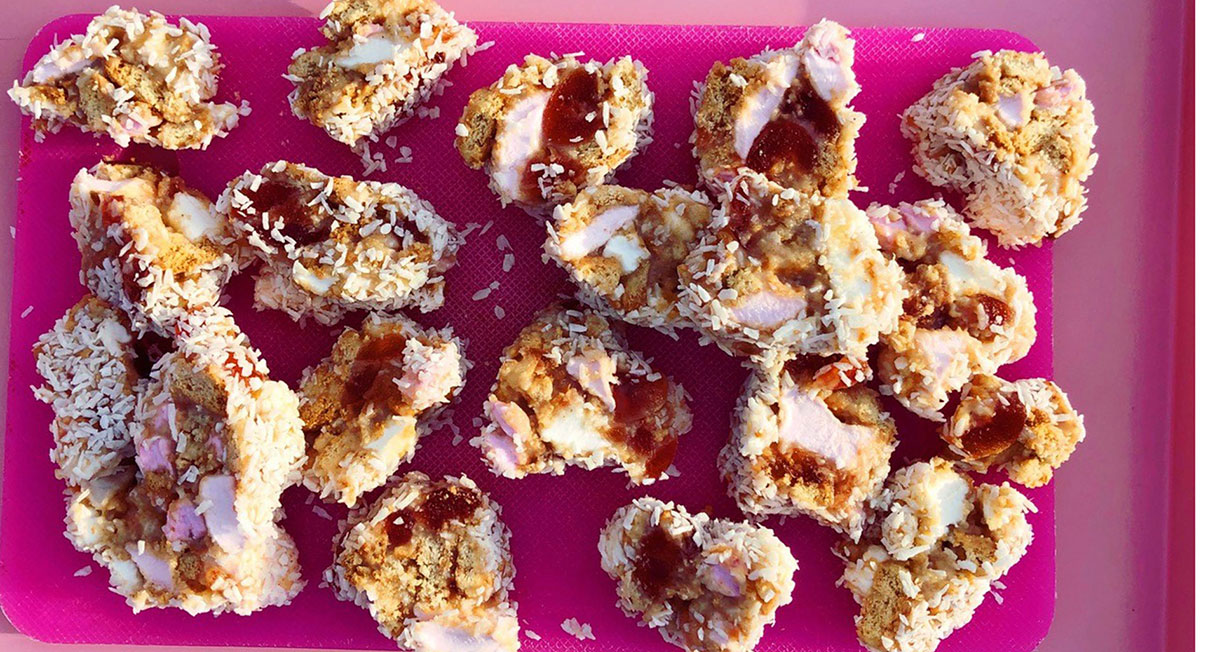 You just can't have a cup of tea in Northern Ireland without a fifteen on the side. This sweet fridge tray-bake got its name because it has 15 digestive biscuits, 15 marshmallows and 15 glacé cherries, mixed together with some condensed milk and desiccated coconut. A simple recipe to follow, with some pretty delicious results!
Lough Neagh Eels
Also in Lough Neagh can be found the local delicacy of eels. Delicious pan-fried in butter serving up an exceptional smoked taste. Although enjoyed locally, they also go to prestigious restaurants in Europe and pie and mash shops in London.
The Ulster Fry
Said by some to have come into existence during the Irish Famine, the Ulster Fry is different from a full Irish or a full English because of its addition of soda bread or soda farl. Why not enjoy this indulgent breakfast during a stay at the Merchant Hotel in Belfast?
Cream Horns
Brought to our TV screens by the hit TV show Derry Girls, this sweet treat consisting of puff pastry and sweetened cream is a must try when in Northern Ireland. Cream horns are easy to find, just pop into any bakery or corner shop in Derry-Londonderry to pick one up for yourself.
Dulse
First recorded as having been harvested by St. Columba's monks over 1,400 years ago, this seaweed is an excellent source of vitamins, minerals and protein. Just add dulse to any cooked dish to enhance flavour, or enjoy dried as an easy snack.
The Belfast Bap
The Belfast bap is sold in the city's bakeries today, but was created during the Irish famine as an affordable bap by Bernard 'Barney' Hughes, a businessman and philanthropist. You can find a sweet tribute to it in the children's song My Aunt Jane with the line, "half a bap with sugar on top."
Yellowman
Sticky and crunchy, yellowman consists of brown sugar, butter, golden syrup and vinegar. Traditionally sold at the annual fair in Ballycastle, County Antrim, this treat can be found in many places in Northern Ireland, one in particular, in the form of delicious ice-cream at the 5* Lough Erne Resort's Catalina Restaurant.
Tayto Cheese and Onion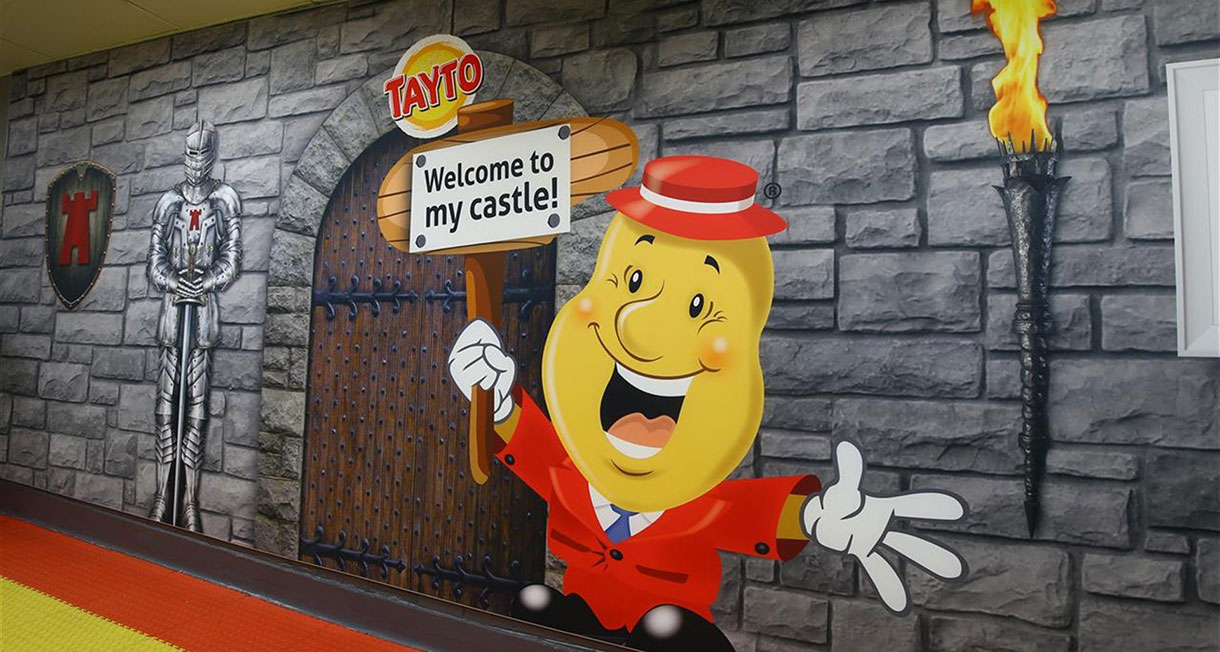 In 1956, the beloved Tayto crisp was born. Established by the Hutchinson family in Tandragee, this celebrated cheese and onion recipe has stayed the same for the past 60 years. Tayto fans can visit Tayto Castle, where the famous recipe is kept in a closely guarded room, to learn about how its crisps and snacks are made, and even meet Mr Tayto himself.
Champ
Champ is made by mashing together scallions, potatoes, salt and pepper and a good helping of butter and is usually served with sausages or boiled ham. Champ, although similar, is not to be confused with colcannon, which has the addition of kale, leeks or chives.
Fivemiletown Goat's Cheese
This fantastically tasty goat's cheese can be enjoyed in a beetroot risotto at the Brewer's House in Donaghmore near Dungannon.
Tobacco Onions
Try these crispy, deep-fried onions at Derry~Londonderry's Exchange Restaurant, just a two-minute walk from the Walled City's City Hotel.
Barmbrack
Barmbrack is a fruitcake containing mixed spice and moist, dried fruit which has been soaked overnight in black tea. This much-loved Irish treat is traditionally eaten at Halloween, when an object, such as a coin or ring is added to the mixture and the person who bites into it is believed to have good luck.
Derry Milk
Although not strictly a food, the Walled City Brewery's Derry Milk beer is worth a mention. Hand-crafted from chocolate stout and organic cow's milk, this drink is a pretty sweet way to end a day of foodie ventures.
From the sweet to the savoury…
So that's our list of favourites! Explore Northern Ireland's wide range of unique and delicious delicacies, from the old fashioned to the contemporary.
Know a food that absolutely has to be on this list? Share your favourite unique foods and experiences with us online using #DiscoverNI