Here's a quick rundown of our top picks of things to do and see in Belfast!
Northern Ireland's capital has been attracting all the right attention in the last few years. With Michelin-starred restaurants, award winning visitor attractions and a grand parade of stars of music, stage and screen attached to it, it's no wonder people are coming in their droves to see what all the fuss is about. Before you hop on board that plane or boat or train and come to say hello, here's a quick pick from our top picks of things to do and see in Belfast.
Bag the big one: Titanic Belfast
You can't visit Belfast without seeing the world's leading tourist attraction Titanic Belfast. Walk the decks and uncover the true legend of Titanic in the city that built her. After a visit to the unmissable Titanic Belfast follow it up by taking a dander around the Titanic Quarter where you can find out more about the area, Harland and Wolff and its impact on Belfast as a whole.
Tour the Queen's Quarter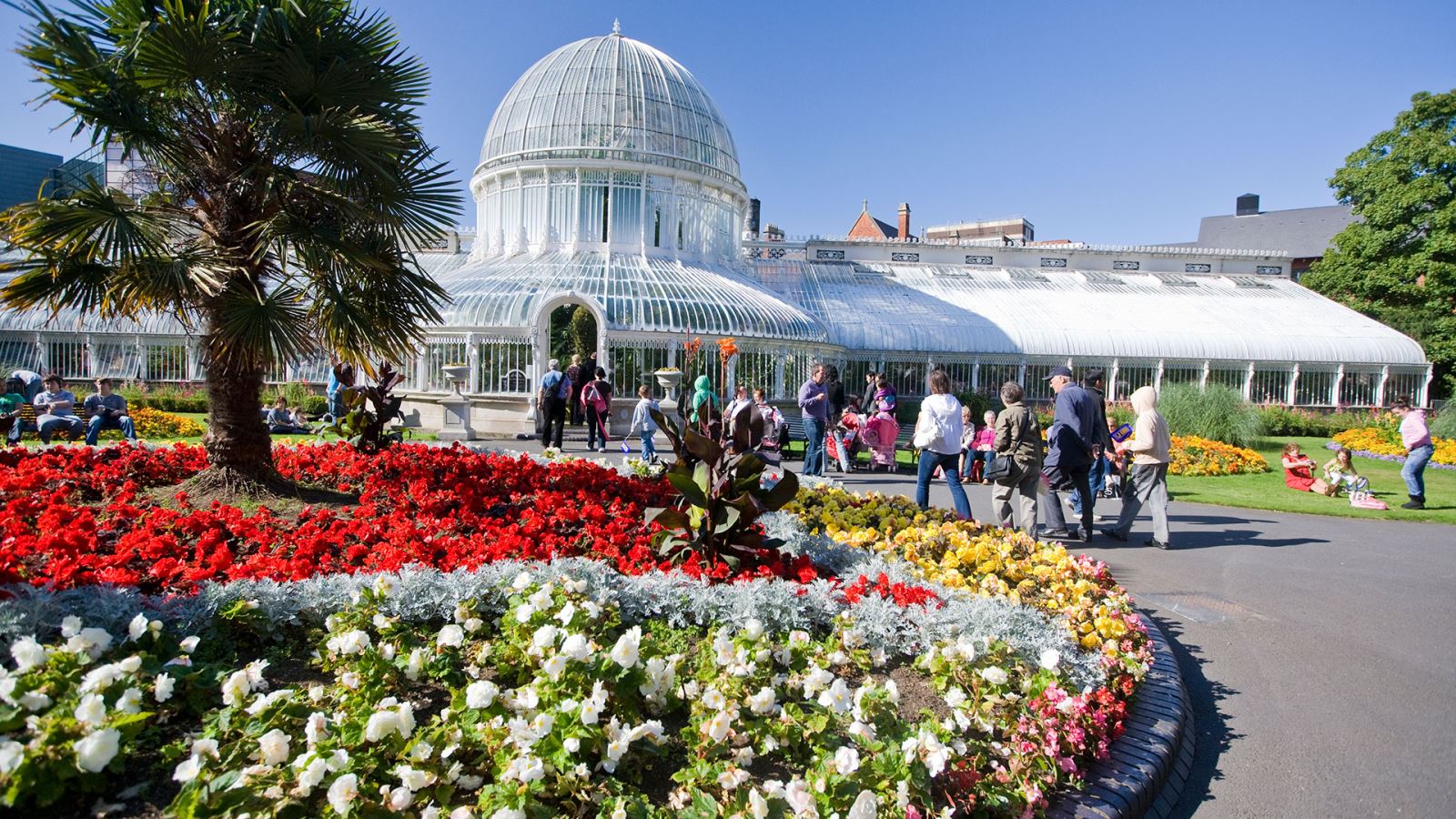 Belfast's leafy Queen's Quarter is a treasure trove of shops, cafés and bars. It's also home to the Ulster Museum and the beautiful Botanic Gardens. Don't forget to pop into Queen's University and there's a hidden gem for film lovers at the Queen's Film Theatre.
Get a taste for St George's Market and around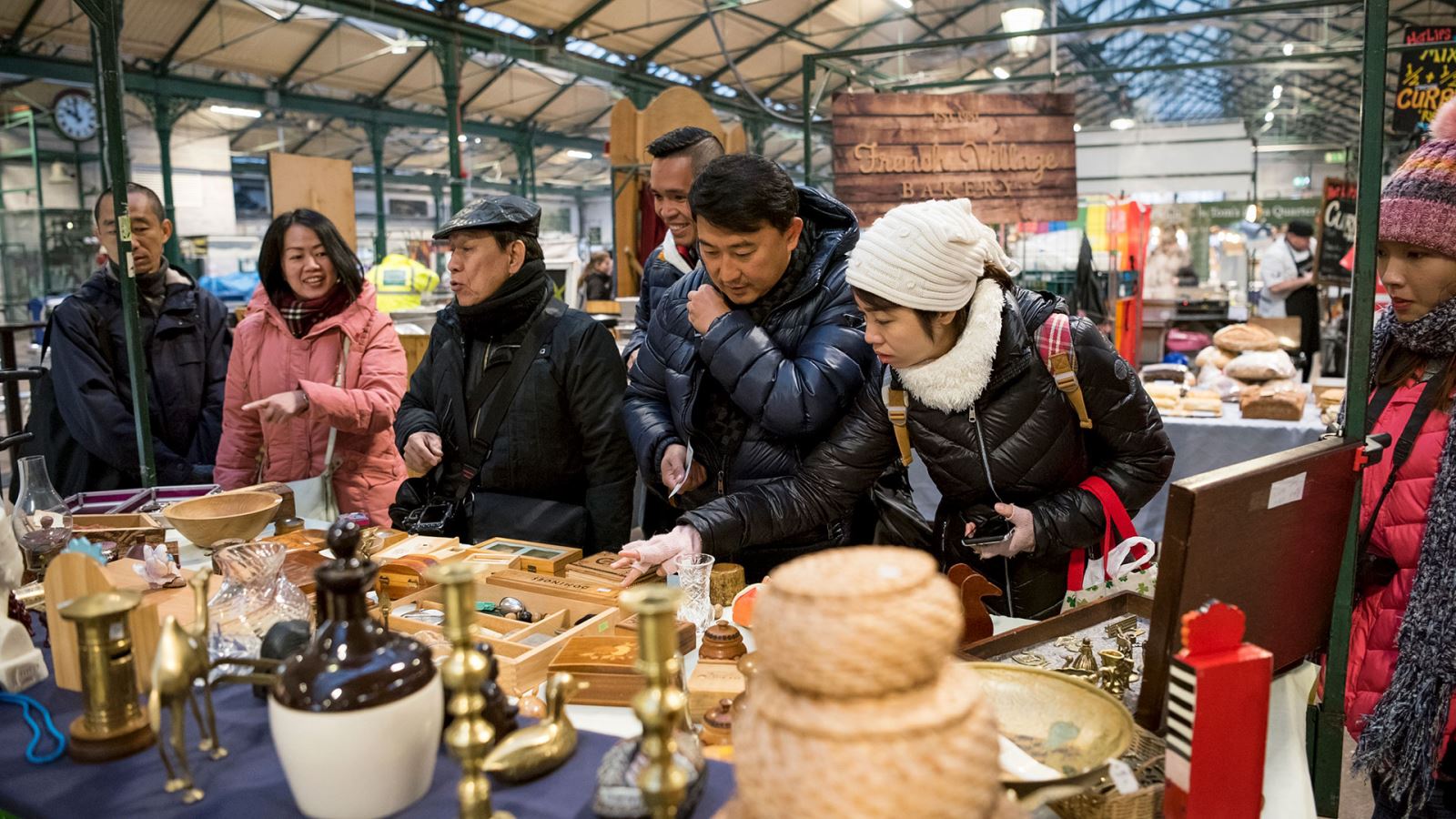 First on the list for foodies is a tasty trip to the award-winning St. George's Market. You'll also love the cobbled streets of the cool and funky Cathedral Quarter with its quirky bars and top-class restaurants. Arties (there's a new word for you) will love the galleries at The MAC and they might check out what's on at the wee Black Box venue. Keep an eye out for the famous Big Fish sculpture, known locally as the Salmon of Knowledge, where every scale is a tile, and every tile tells a Belfast tale.
Be captivated by Cave Hill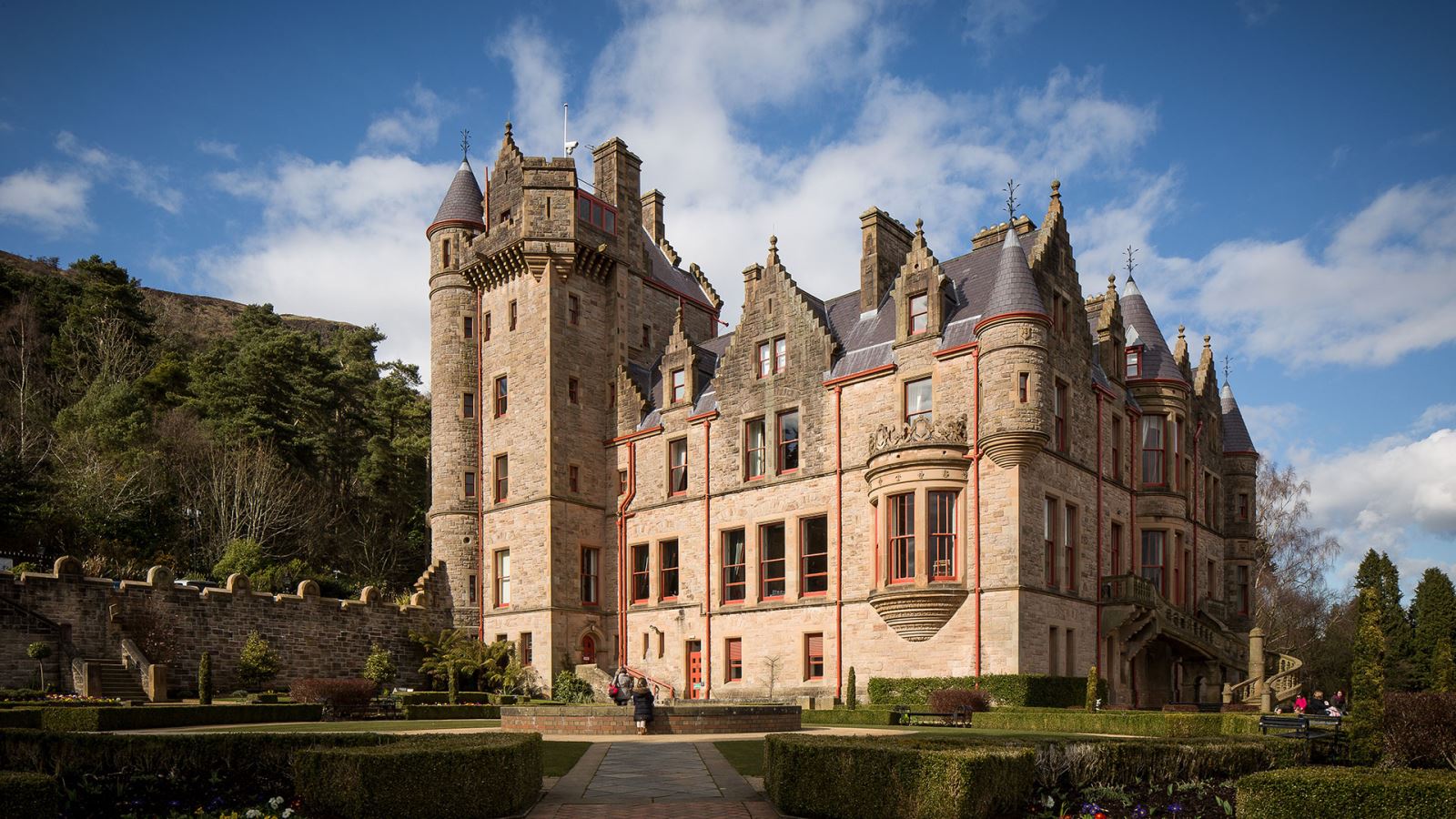 For stunning views of the city, Belfast Lough, County Down and, on a clear day, Scotland, head a short distance out of town up to Cave Hill. You can conquer this mountain from various roads, but just be sure you leave via Belfast Castle so you can celebrate your conquest with a whiskey, tea or a meal at its tavern or restaurant.
Hear our rugby roar
Once you've tackled Cave Hill you might be on for seeing others do some tackling down at the home of Ulster Rugby, the Kingspan Stadium. There's nothing quite like an evening at this place when Ulster are in full flow and the crowd are at their loudest.
Take a cycle tour off the beaten track
If you're eager to get on your bike and see the city then check out Belfast City Bike Tours. These guys will take you to the aforementioned Queen's Quarter but from there they'll take you off the beaten track towards the Lagan Towpath, Shaw's Bridge, Minnowburn Beeches and Sir Thomas and Lady Dixon Park before stopping at the Hilden Brewery near the city of Lisburn. Here you'll get a short tour of Ireland's oldest independent brewery along with a light meal and tasting tour.
Follow in the footsteps of our favourite sons
Pele called George Best the greatest footballer ever and you can't argue with a three time winner of the World Cup. The Manchester United star's home at 16 Burren Way is now available as a holiday rental but even if you're not staying you can still visit the neighbourhood he grew up in. East Belfast is home to another famous son, Van Morrison, and if you're any sort of a fan the Van Morrison Trail is one of the top tours in the city.
Experience our music in full flow
Speaking of music please don't leave Belfast without taking in a traditional Irish music session. It's not hard to find a pub in full flow. Try The Sunflower, where there's hearty Irish stew too or Kelly's Cellars, where there's often visiting traditional musicians.
Make a break for our gaol
Courtesy of Crumlin Road Gaol
It might come as something of a surprise but one of the most popular visitor attractions in Belfast is Crumlin Road Gaol. Though it stopped operating in 1996 there is a lingering fascination about this place and it is an experience not to be missed. The guided tours around the jail are full of fascinating characters and it really offers a jaw-dropping insight into local history.
Hang out at the City Hall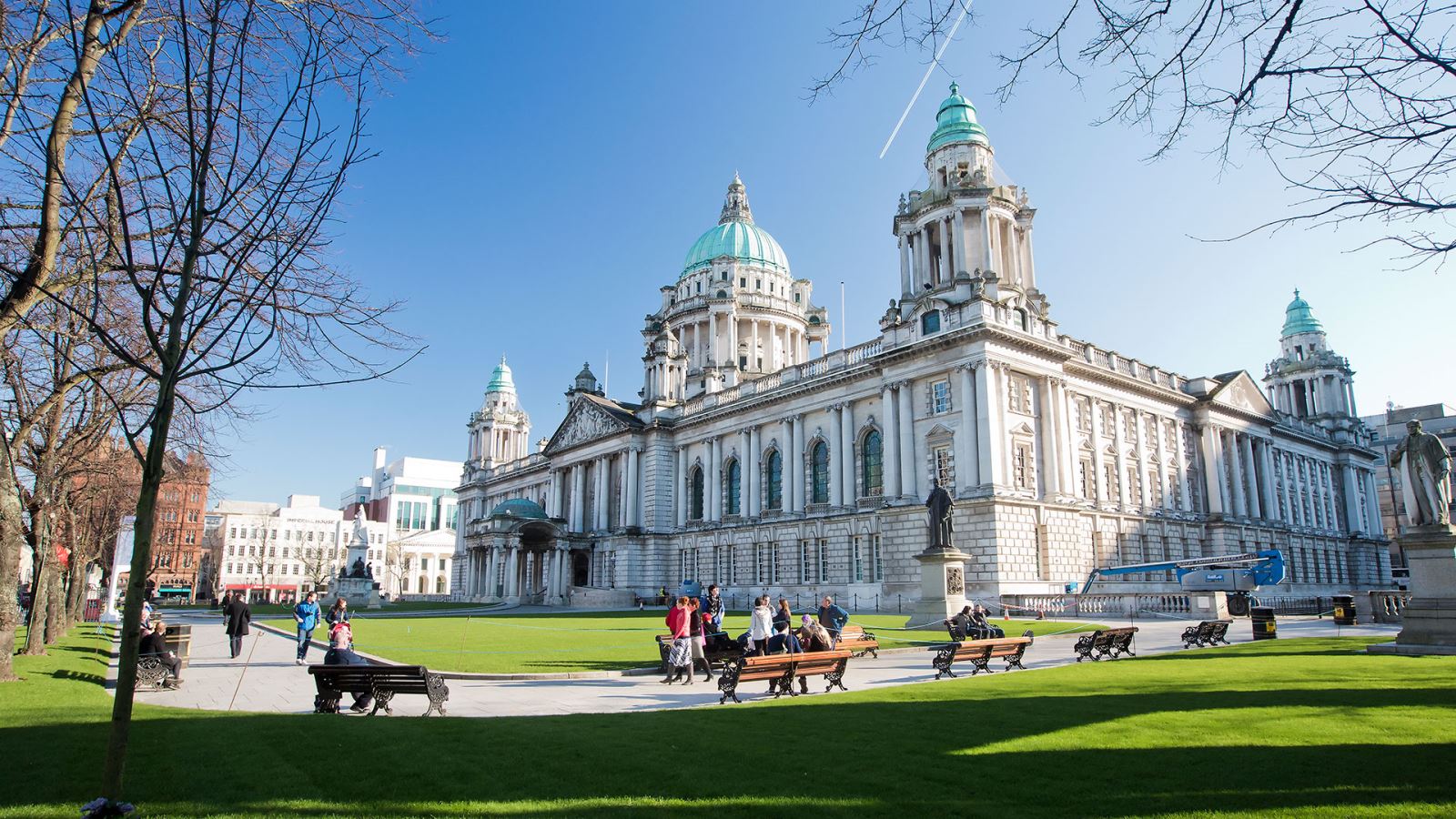 Having come through the grittiness of that particular visit you might like to relax on the lawns of Belfast City Hall before visiting the Titanic Memorial Garden or taking a guided tour of this beautiful and ornate building.
Visit a Victorian gem
Not far from here you'll find The Grand Opera House. This is a Belfast cultural and architectural gem just around the corner from another gem the Crown Liquor Saloon, a Victorian gin palace with more hideaways than a C.S. Lewis fantasy.
Treat yourself to a bit of Belfast luxury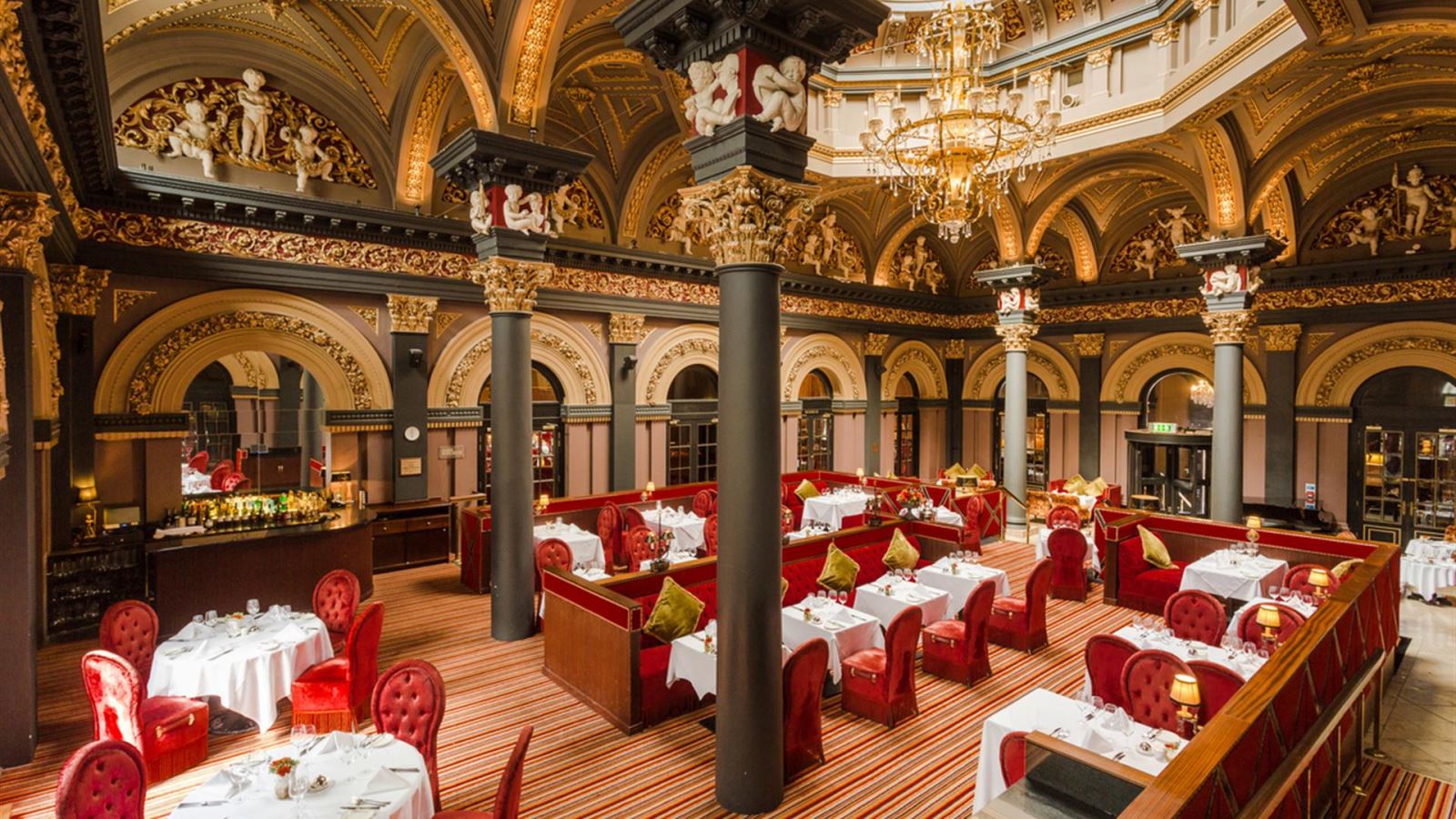 The sense of style and grandeur continues in The Great Room Restaurant in The Merchant Hotel (5*). A very special lunch or dinner venue which offers a sumptuous space to appreciate and enjoy the gastronomic delights on offer.
How many days did you say you were staying? You might need a few more.
Whilst every effort has been made to ensure information is correct, we strongly advise checking in advance before you travel to your intended destination to ensure its open and book tickets if applicable.