Two legs or four you'll always find a great welcome and adventure waiting for you here in Northern Ireland. There's almost as much to see and do here for your pet, as there is for you, and what's more, everywhere you go across Northern Ireland, you'll find accommodation, experiences and attractions where your pet can go too. First things first, however, you'll need to find a bed or a kennel for the night and here's just some of our favourite spots.
Lough Erne Resort, Enniskillen (5*)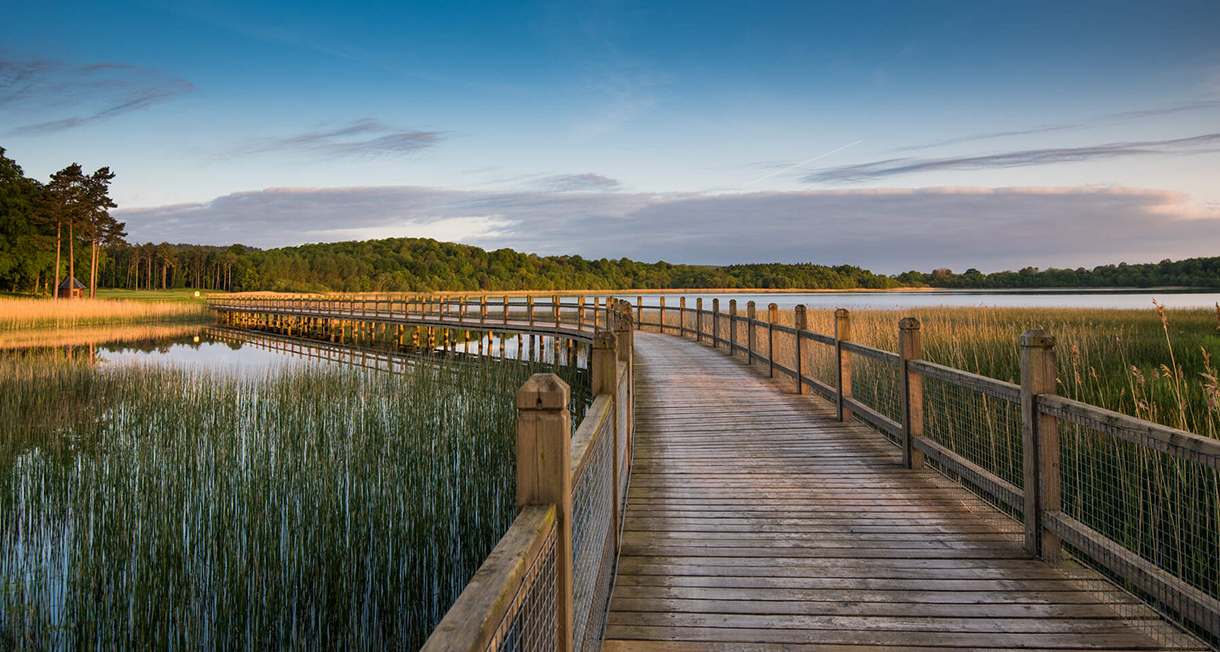 Lough Erne Resort in County Fermanagh has recently opened the doors to two of their luxury self-catering lodges to guests with their four legged family member in tow. Book early to avoid disappointment though as these will book up fast with families keen to bring their pooches on a short break with them. And although the doggy patrons aren't permitted inside the hotel, buildings or the golf course, those well behaved on a lead are allowed to enjoy the Collop Walk - they even get a welcome bone and toy on arrival!
The Fitzwilliam Hotel, Belfast (5*)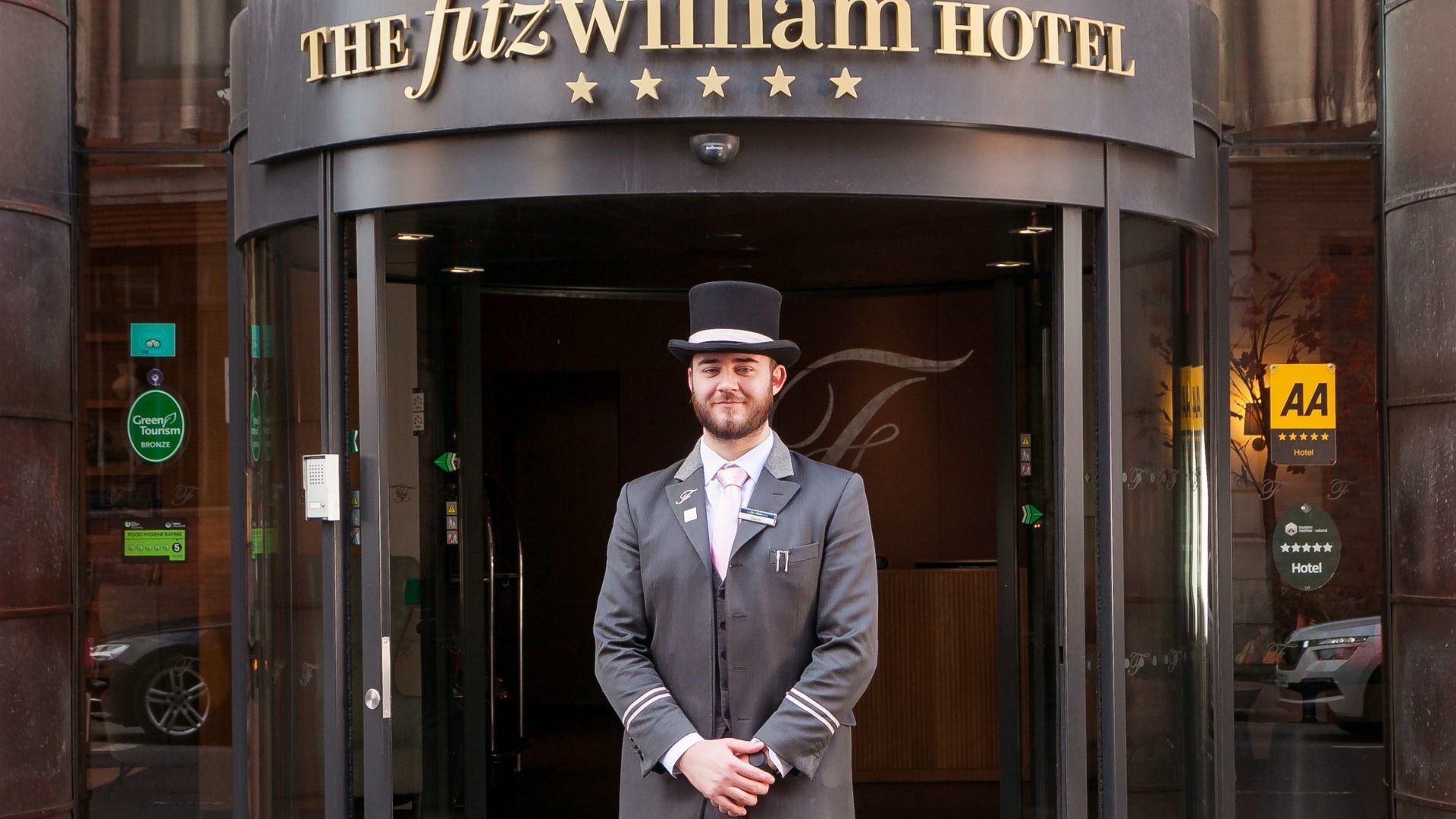 The team at The Fitzwilliam Hotel recognise that dogs are a big part of our families and that's why they now have selected dog-friendly bedrooms. Here, your four legged doggie friend can stay the night and get to enjoy the five star experience as well, which includes a water bowl, doggie treat and a small toy.
AC Hotel, Belfast (4*)
The AC Hotel is situated on Belfast's waterfront with some of Belfast's main attractions like Titanic Belfast, the SSE Arena, Belfast City Hall and Victoria Square just a short walk away. Pets are permitted and get their own little bed, bowl and treats. They aren't permitted in the hotel restaurant however, but if guests wish to dine in the bar area, their four-legged friends are free to join.
Bullitt Hotel, Belfast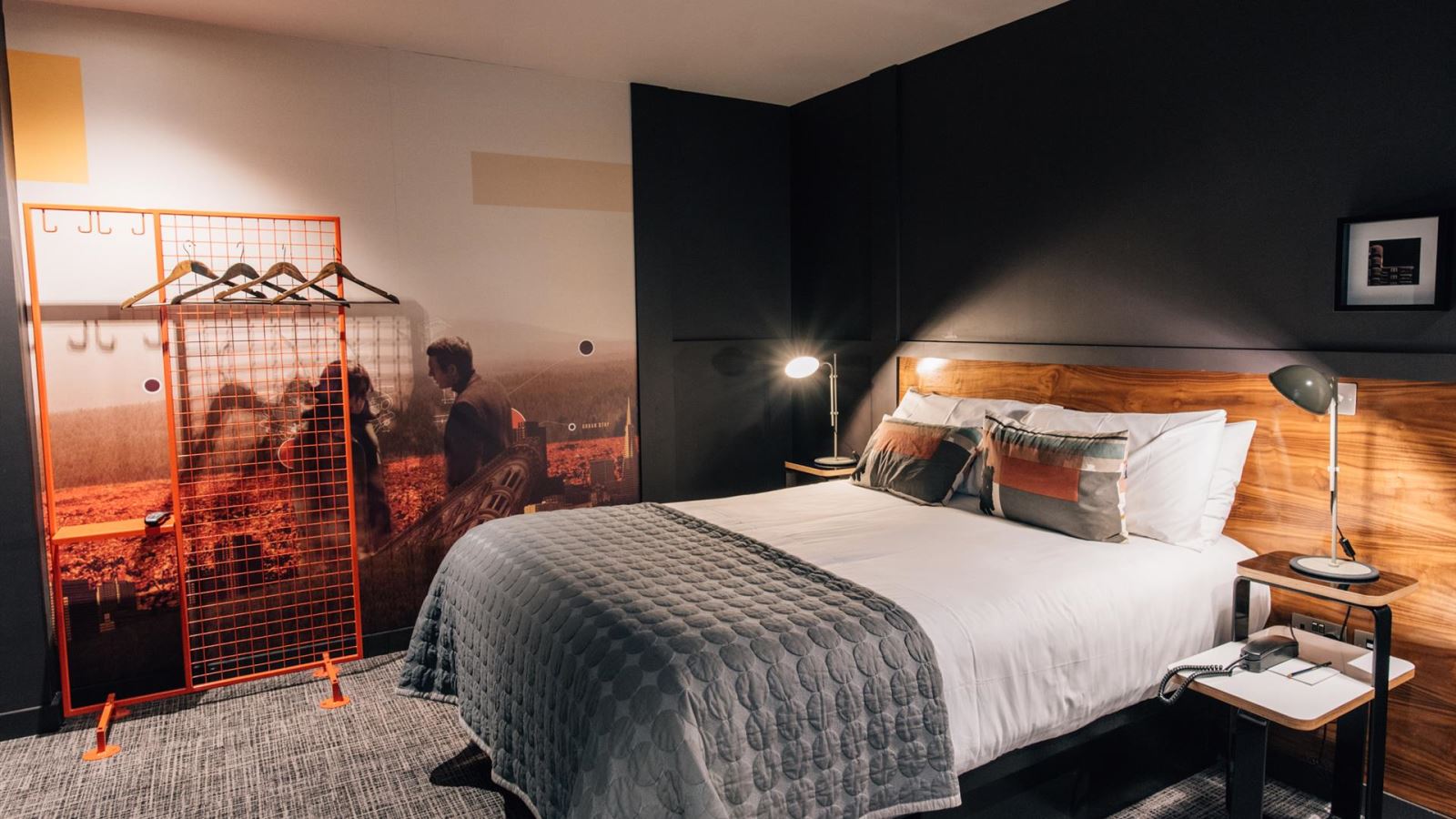 Not to be outdone, the Bullitt Hotel in the very heart of Belfast has designated Dog Dens for your pooch, so watch tails go like the clappers when you book in here. There's nothing ruff about these rooms either, because your dog gets a bed that's almost as splendid as your own king-sized one. If that wasn't enough there's even free doggy treats for those crucial canines.
Malmaison Hotel, Belfast (4*)
The uber-cool Malmaison also has designated rooms for all well-behaved buddies. Whether your dog will fully appreciate the wonderful creative touches and quirky interior design here is a moot point, but they are bound to luxuriate in the uber-comfortable rooms, even if they do have to stay away from the food service areas. Just make sure to bring a designer dog bowl with you to suit the ambience here.
The Lodge Hotel, Coleraine, County Londonderry (3*)
Heading to the Causeway Coast with your dog in tow is easy. With their dog friendly rooms, The Lodge Hotel is a great base for you and your pet to explore the Causeway Coast. The seaside resorts of Portrush and Portstewart are just a 10 minute drive, while Coleraine town centre is just a 15 minute walk. Dog walks nearby include Mountsandel Forest, Somerset Forest, Castlerock Beach, Downhill Beach and Whiterocks Beach.
The Rabbit Hotel and Retreat, Templepatrick, County Antrim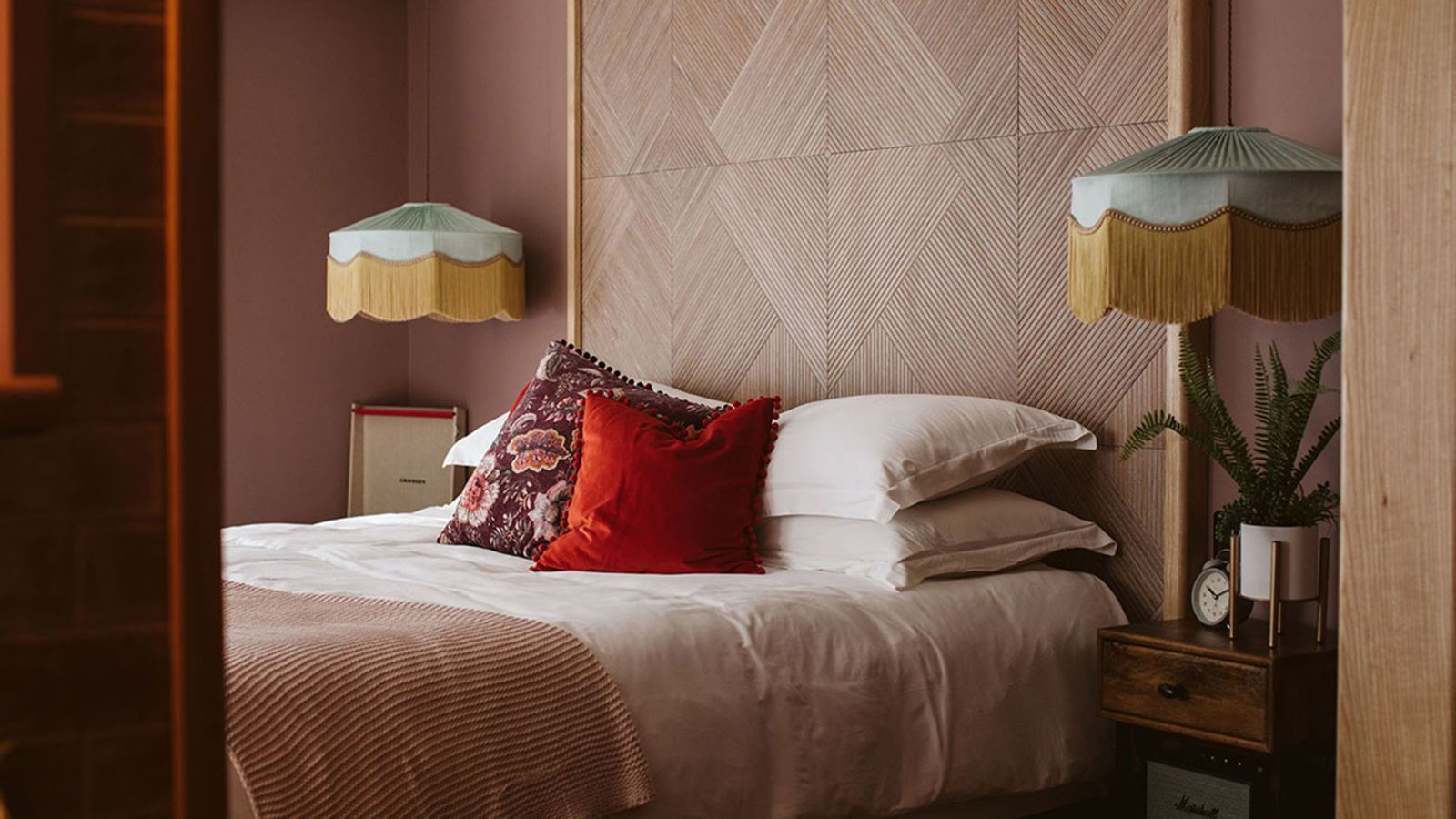 Just 20 minutes outside Belfast in Templepatrick, The Rabbit Hotel and Retreat also welcomes your dog to stay in the hotel in one of their dog friendly rooms. The hotel even has its own resident pooch, Florence the Hotel Dog, to welcome you all on your arrival and make new friends.
The Inn on the Coast, Portrush, County Antrim (3*)
Situated on the Causeway Coastal Route between the harbour towns of Portrush and Portstewart in County Antrim is The Inn on the Coast. This hotel offers spacious accommodation with excellent walking routes nearby. What's more, if your dog has a yen for surfing, or even just bounding through the waves, then this is going to be heaven for them.
There are dedicated pet-friendly rooms on the ground floor for up to two dogs. Your pet is welcome at the seating area of the foyer and in the reception, where you can relax and enjoy a drink or meal. The Inn even awards a Good Behaviour Certificate and a treat for your furry friend on check out.
Fullerton Arms, Ballycastle, County Antrim (4*)
Located along the breath-taking Causeway Coastal Route, The Fullerton Arms is the ideal starting point for all your adventures. The perfect getaway with your 4-legged friend offering both a dog-friendly dining area and a room available for them to rest their head for the night.
Kribben Cottages, County Down (4*)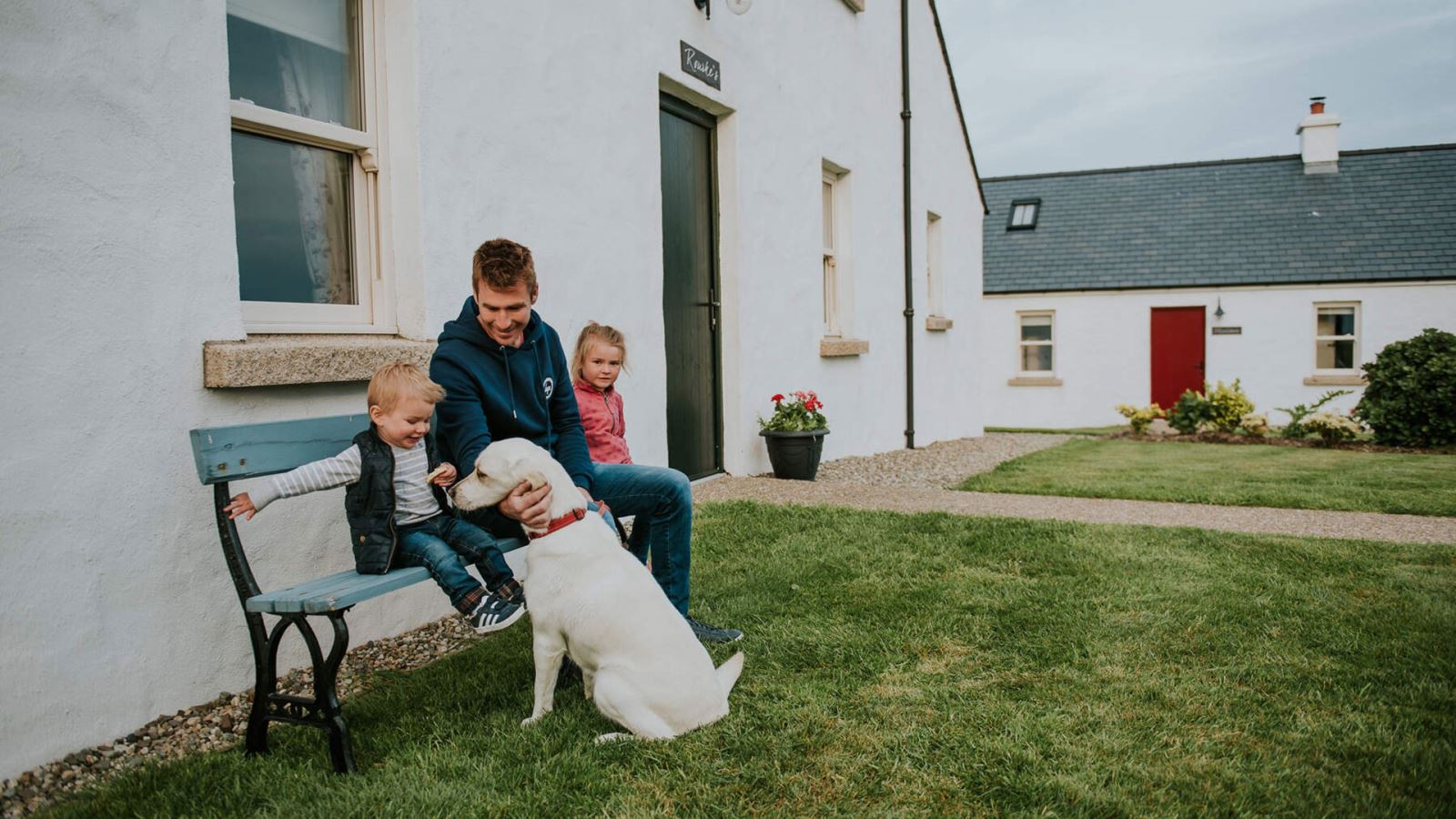 Photo courtesy of Kribben Cottages. © Paula Haugh.
What better way to escape with your four-legged friend, than with a stay at Kribben Cottages in Annalong at the foot of the Mournes. Choose from one of the five cottages - Millstone Cottage, Crannoge Cottage, Moolieve Cottage, Seefin Cottage and Rourke's Cottage. With so much outside space and beaches to explore in the area, this will be a perfect break for you and your dog.
The Cuan, Strangford, County Down (4*)
Well known for its Game of Thrones® connections, The Cuan is also popular with dog lovers and their pooches for an overnight stay. Located in the village of Strangford on the shores of Strangford Lough, this family run establishment is just a stone's throw away from many of Northern Ireland's top attractions including National Trust property Castle Ward, another haven for dog walkers with many walking trails, a dog exercise area and dog friendly cafe.
Brown Trout Golf and Country Inn, Aghadowey, County Londonderry (3*)
All rooms are dog-friendly at the Brown Trout Golf and Country Inn in Aghadowey, especially the spacious 4* courtyard cottages.
Guests can enjoy walks on the pathway alongside the golf course, then relax afterwards in the bar and lobby.
The inn has worked hard to make things laid back, with a south-facing patio for long summer days and four open fires for dark winter nights.
Blessingbourne Estate, Fivemiletown, County Tyrone (3*)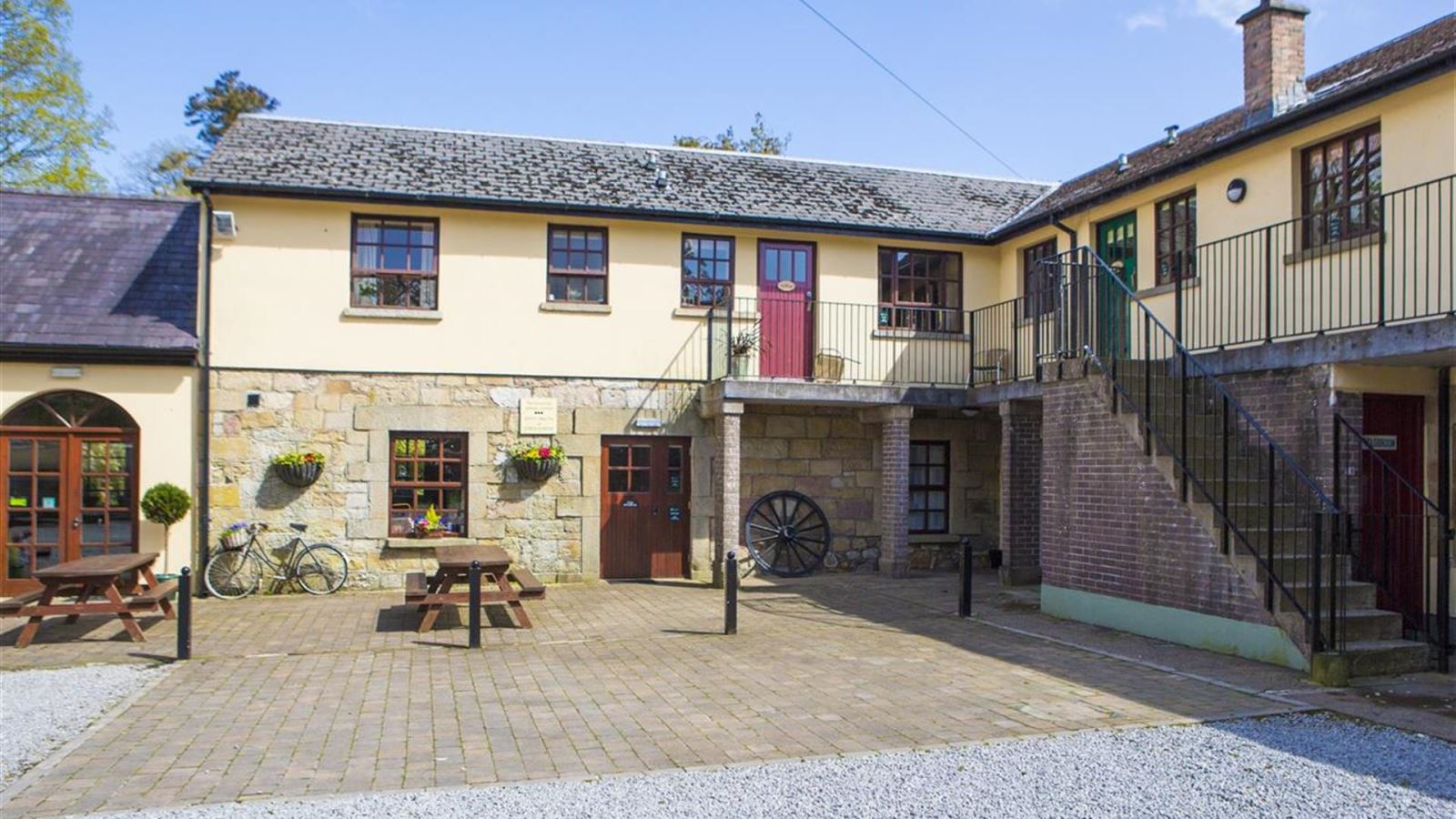 The Blessingbourne country estate, nestled on 550 acres of countryside with woodland and private lakes, has five luxury self-catering apartments which are all dog-friendly.
You can even bring your horse or pony with you, where they too can have a holiday in the on-site stables in the heart of Blessingbourne's working farm.
The estate offers an idyllic setting for outdoor activity and adventure and is the perfect place to discover the thrill of exploring Northern Ireland's beautiful countryside on horseback.
Killyhevlin Lakeside Hotel & Lodges, Enniskillen, County Fermanagh (4*)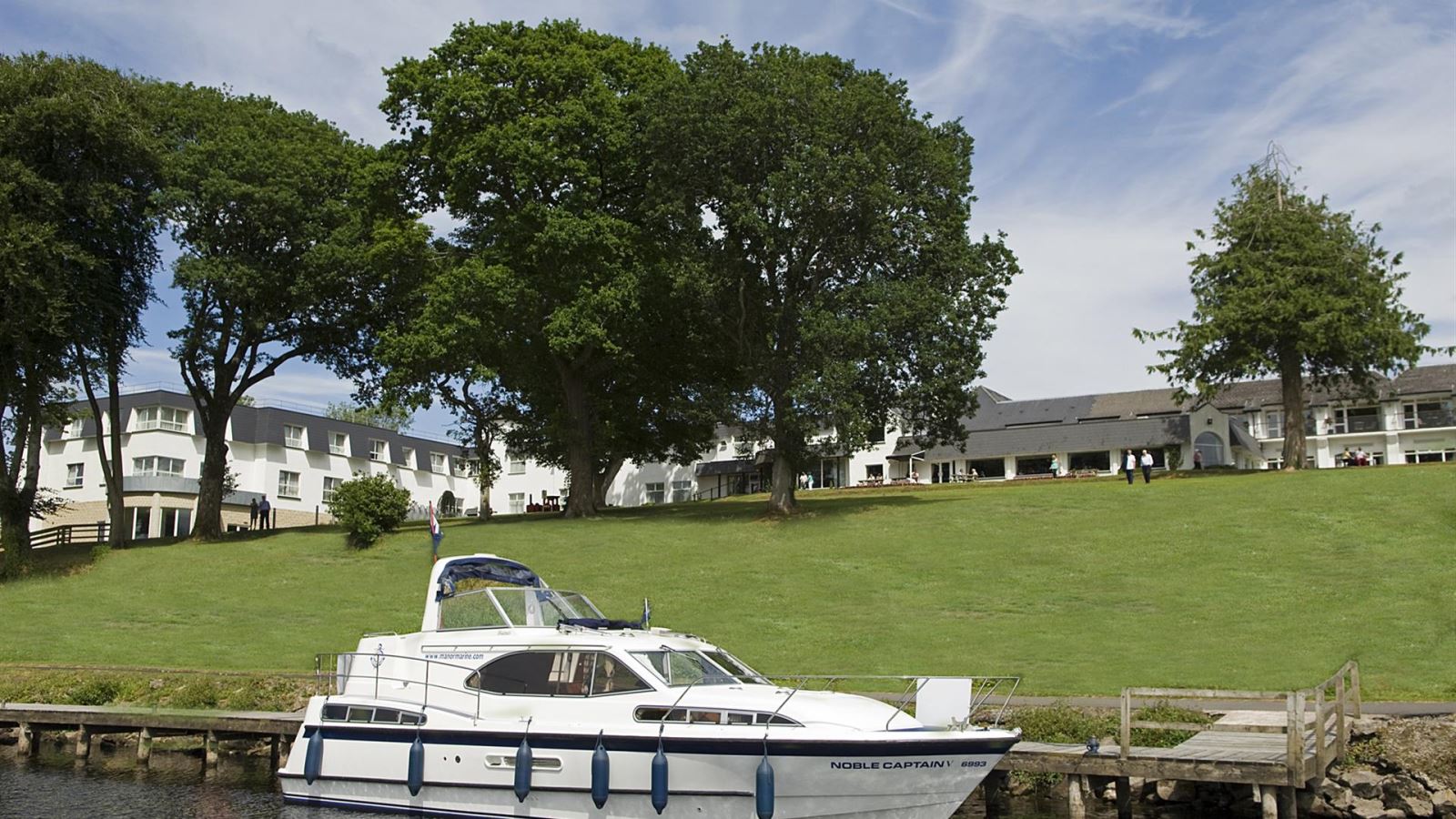 Killyhevlin Lakeside Hotel & Lodges, in the heart of the Fermanagh Lakelands, overlooking Lough Erne is the perfect getaway with your 4-legged friend offering both dedicated pet friendly hotel rooms and a collection of spacious 2 Bedroom Self Catering Lakeside Lodges.
You can also enjoy breakfast, lunch or dinner with your little friend in the foyer area overlooking Lough Erne.
A short walk from the hotel is Castle Coole, a National Trust gem which offers the perfect place to take your dog for a nice brisk walk and explore Ireland's only island town Enniskillen, just 1 kilometre from the hotel.
Belmore Court and Motel, Enniskillen, County Fermanagh (4*)
Located in Enniskillen, in the heart of the Fermanagh Lakelands, Belmore Court and Motel is the perfect getaway with your 4-legged friend offering pet-friendly Motel Standard rooms which feature Kitchenettes, giving everyone extra space to prowl around. Explore Ireland's only island town, Enniskillen with nearby dog friendly walks, restaurants and cafes.
Crom Holiday Cottages, Newtownbutler, County Fermanagh (3*)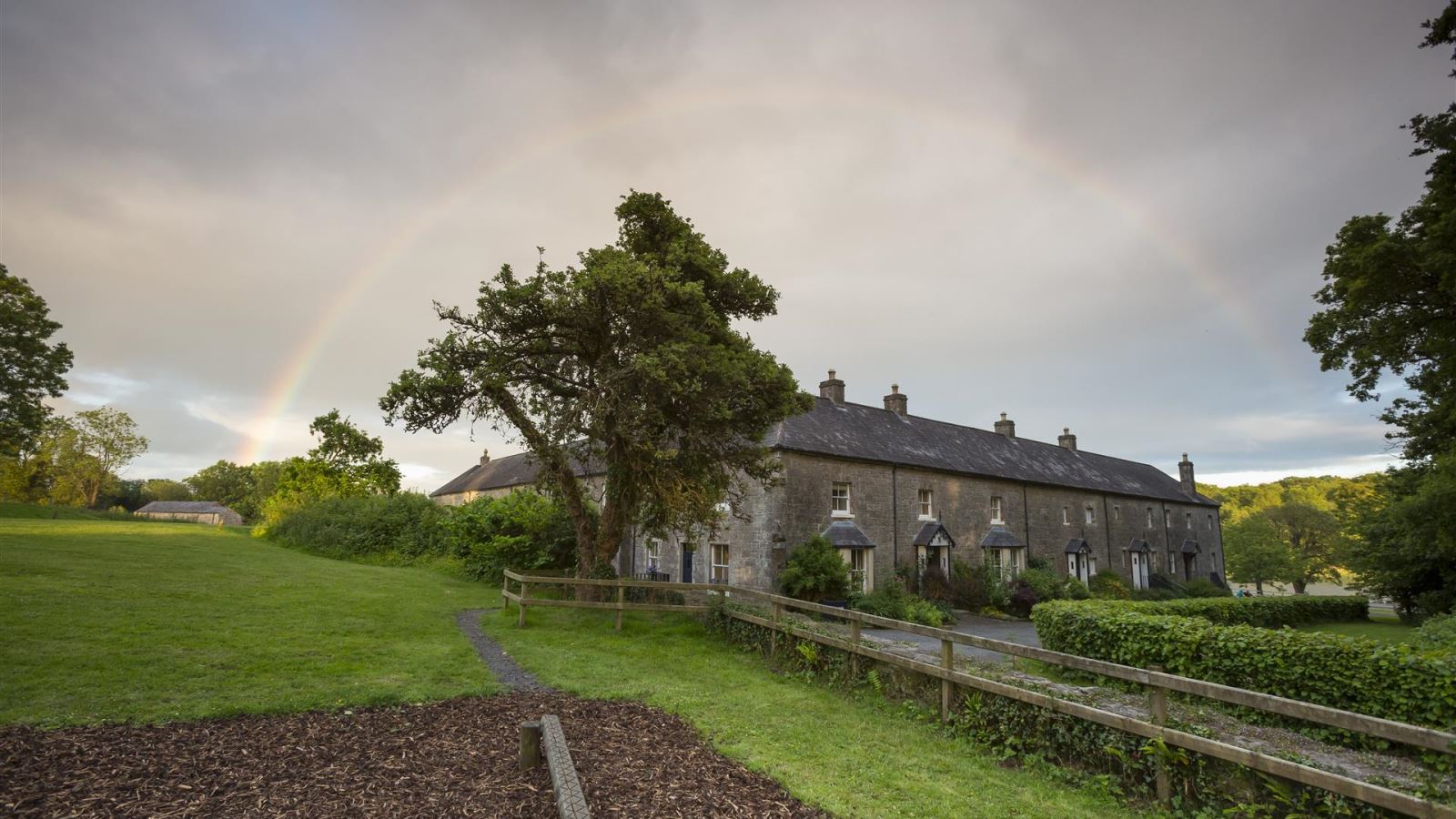 Crom Holiday Cottages are set in the 2,000 acre demesne of Crom Estate on the shores of Upper Lough Erne. Containing ancient woodland, tranquil islands and a variety of native and rare species of animals and insects, Crom is one of Ireland's most important nature conservation areas.
The 7 cottages (Alder, Aspen, Bluebell, Erne View, Orchard View, Willow and Woodford) are all dog friendly and there are also 3 dog friendly glamping pods on site. Take advantage of the nature trails and enjoy an inspirational walk with your four-legged companion. Alternatively you can hire a canoe and enjoy the view from the water.
Ballydougan Pottery Courtyard Cottages, Portadown, County Armagh (4*)
At Ballydougan Pottery Courtyard Cottages there are a number of cottages to choose from - Bramley Apple Cottage, Wheat Loft Apartment, Gaskins Grove, Dobsons Corner and Potters Cottage - all of which are pet friendly.
There's an on-site pottery where you can try your hand at throwing a pot or two – can you resist throwing a food bowl for your four-legged friend?
Located in a quiet, rural area convenient to Lough Neagh, this is a wonderful base for a country retreat and ideal for exploring Counties Armagh and Down. There are also opportunities for dog walking at nearby Craigavon Lakes.
That's just our pick of a few pooch-friendly places to stay here in Northern Ireland, but there's loads more out to discover that will go out of their way to make you and your pet feel right at home.
Share your own dog friendly adventures with us at #MyGiantAdventure.