You could spend the rest of your life on a culinary tour around Northern Ireland and you still wouldn't get to see all the food and drink that's produced and sold here. From farmers markets to Michelin-starred restaurants, country kitchens to family tables, Northern Ireland's food revolution is going from strength to strength – seemingly as fresh and seasonal as the produce that inspires it. These are just some of the highlights.
Belfast City to County Down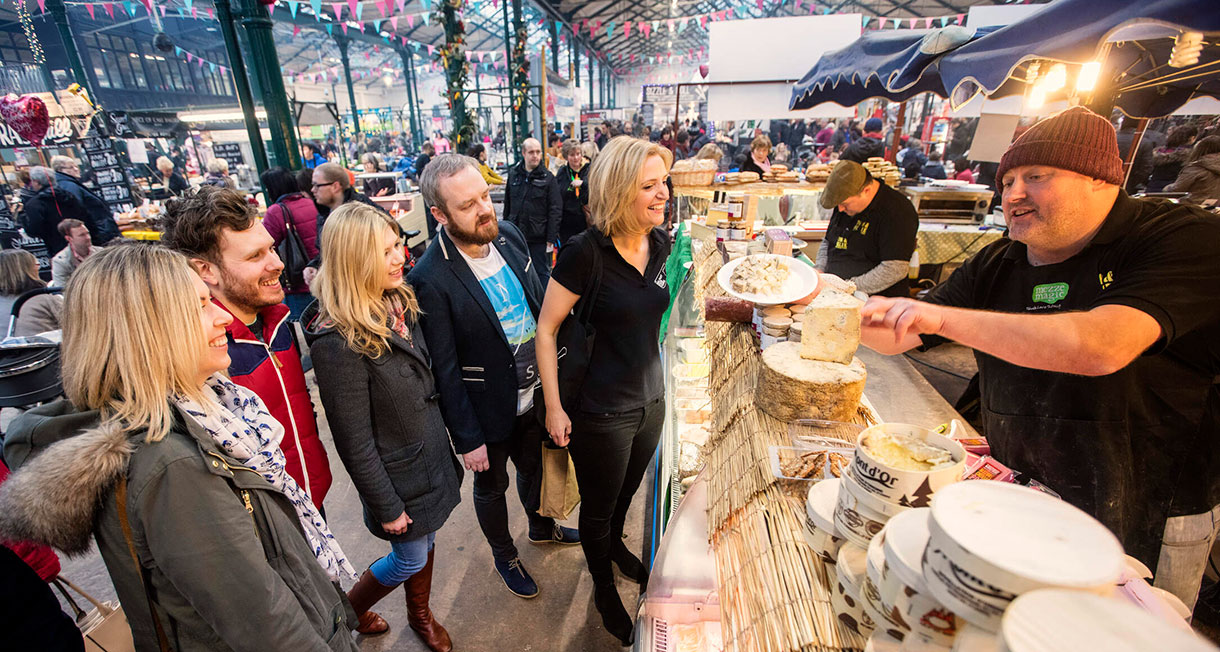 If you're interested in food and drink in Belfast, there's no better place to start your foodie journey in the city than at Belfast's historic St George's Market where you'll find the best of Northern Ireland's local produce gathered under one roof. Look out for fresh fruit and vegetables, artisan meats and the widest range of fish in Ireland – there were 23 fish stalls alone here, at the last count. For extra local flavour, check out the soda farls, 'Belfast Baps', Suki Tea and Broughgammon goat's meat.
Or try a classic Belfast food tour. Taste and Tour NI takes you 'off the eaten' track on a fun four-hour walk to experience the true flavours of the city. Join Chef Barney on Belfast's one and only theatrical food tour Belfast Bred as he attempts to recreate the Titanic's iconic first class banquet. Or head out of the city to discover more of the great food County Down has to offer.
And on to Strangford Lough in County Down
Visit the Echlinville Distillery to see where they've revived the age old tradition of distillery floor malting to create Dunville's whiskey and Jawbox gin.  At Balloo House, you can sample chef Danny Millar's renowned cooking or try modern bistro style cuisine at The Poachers Pocket. Of course, you can't leave here without a feast of local Strangford mussels, crab, or delicious Mourne Mountain lamb.
Distilling gin in Downpatrick
At Rademon Estate Distillery in Downpatrick, you can explore where Shortcross Gin - Northern Ireland's first craft gin – is made. Pre-book your tour, for a tasting experience that may reveal the secrets and skills that go into creating this aromatic and exceptionally smooth gin.
Along the Mourne Coastal Route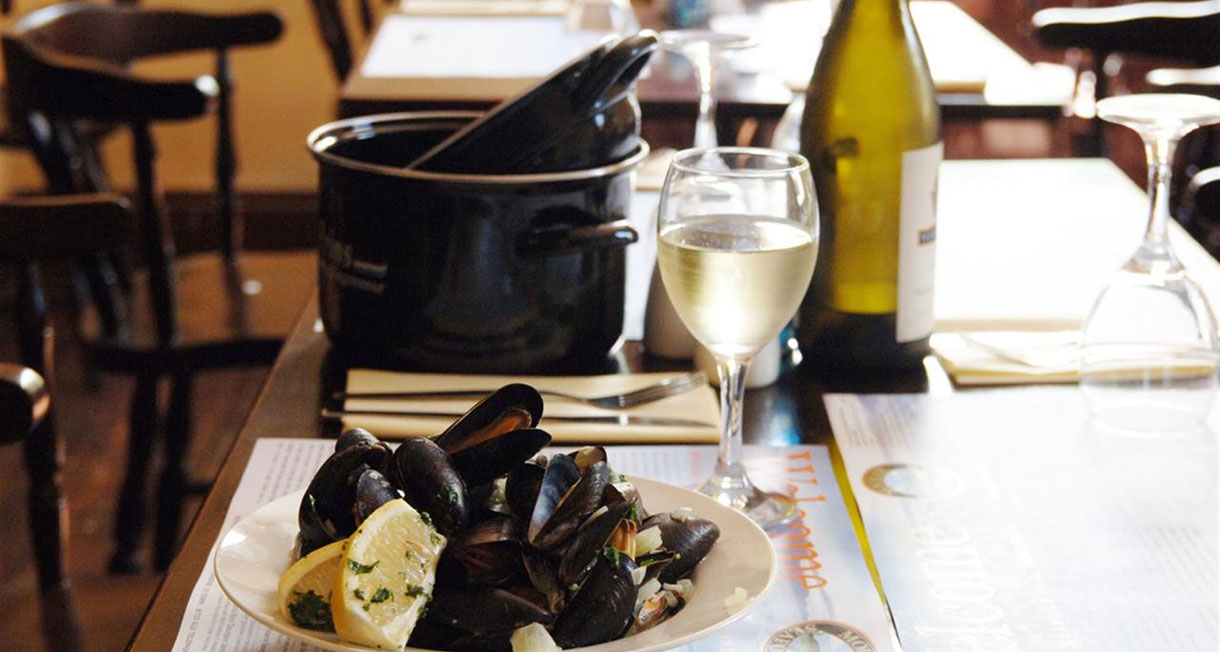 Join the Mourne Coastal Route at the picturesque fishing village of Dundrum. Here, local favourite the Mourne Seafood Bar serves fresh seafood from their own shellfish beds.
Discover the secrets behind some more local produce on Mourne Foods Cycle Tour in the seaside town of Newcastle. Ever wondered where Mourne blackface lamb got its unique flavour? Well, the heather-rich land might have something to do with it. Or if you're a seafood fan, book a hands-on class at Mourne Seafood Cookery School in the fishing port of Kilkeel.
County Armagh to County Fermanagh
From Kilkeel, it's on to Orchard County and the wonderful Georgian city of Armagh. Next stop is Loughall, the centre of Armagh's 4,000 acres of Bramley Apple orchards. And, naturally, home to the annual May Apple Blossom Fair. It's one of the prettiest times to visit and one of the most fun with activities for all the family, orchard tours and cider tastings.
In Portadown's Yellow Door Deli, Bakery and Café owner, Simon Dougan bakes some of Northern Ireland's finest bread. He also showcases products from local artisan producers such as Broighter Gold Rapeseed Oil, Abernethy Butter and Glastry Farm Ice Cream.
Newforge House is a true gem of a Georgian country house. And dinner here is not to be missed. Start with a house gin, flavoured with their own orchard fruit, then dine on grass-fed, dry-aged Hereford Beef from the Glenarm Estate, followed by Young Buck raw milk blue cheese from Newtownards, County Down. It's all delicious and it's all about as local as it gets.
Enniskillen, County Tyrone and County Londonderry
No doubt you'll take away some fantastic foodie memories from Enniskillen. Make sure you also take some O'Doherty's Black Bacon. He's a legendary local butcher who respects his pigs so much that he leaves them to roam free on their own private herb-rich island.
Take a little time to explore the area's stunning lake lands while you're here. Lough Erne Resort and Spa makes a great base and it gives you a chance to sample the results of chef Noel McMeel's devotion to fresh local produce.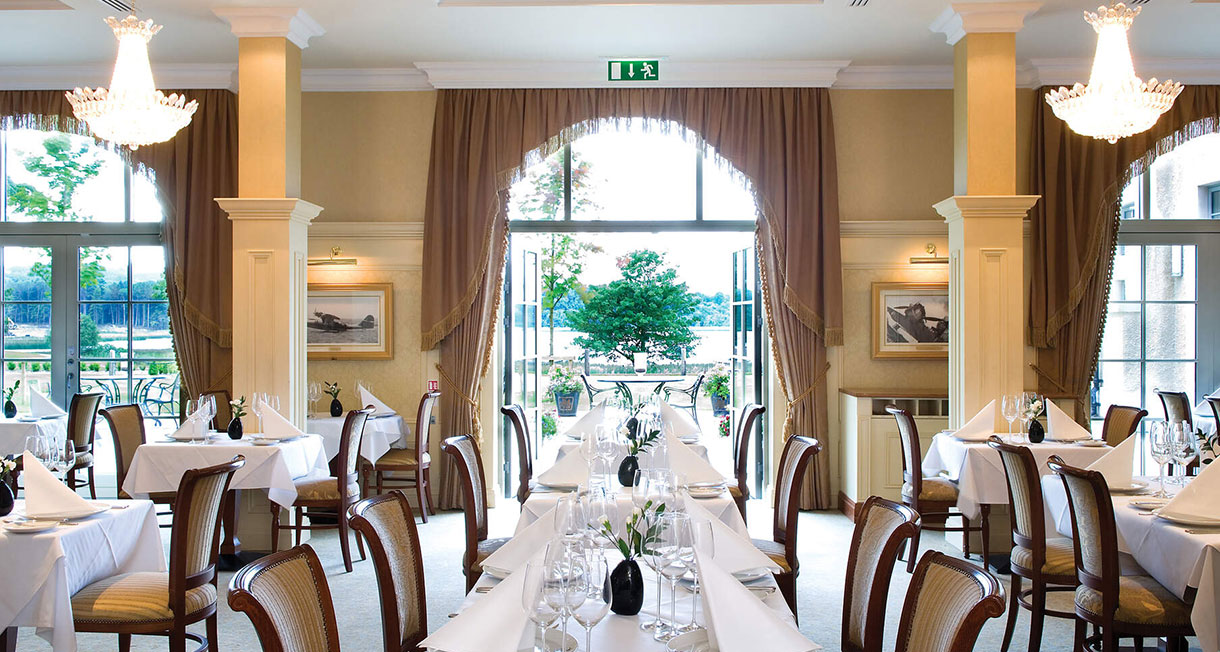 Going eastward to Omagh you can visit the Ulster American Folk Park. Though you're never far from famous food. The Sika venison on the nearby Baronscourt Estate has been named as one of Britain's Top 50 foods by the Great Taste Awards.
From Omagh, take a detour across the foothills of the Sperrin Mountains towards Castledawson.  It's home to the original Ditty's Home Bakery, makers of the island's best oatcake biscuits, as well as soda farls, wheaten breads and scones. The perfect accompaniment to a mid-morning cup of tea.
On to Derry~Londonderry, where a lunch of locally reared Glebe Wagyu beef from the Pykes 'n' Pommes food truck offers an unforgettable flavour.
Derry-Londonderry to County Antrim
No visit to the Walled City of Derry is complete without some fine dining at Browns Bond Hill, or craft beers at the Walled City Brewery. Browse the food markets for Dart Mountain Cheese, Flossie's Fudge or local turf-smoked salmon. Then, set off along the Causeway Coastal Route, with a stop at the Old Bushmills Distillery to see how the world-famous whiskey is made. And, of course, to try a drop or two.
Follow in the footsteps of giants at the Giant's Causeway, Northern Ireland's first UNESCO Heritage Site. It's is a geological wonder and a haven of history and legend. Then take the coastal route to Glenarm Castle for afternoon tea. Or keep going to Ballygally Castle Hotel for a Game of Thrones® inspired version. Overnight guests can enjoy Clandeboye Estate yoghurts at breakfast, produced with milk from their Holstein and Jersey cows.
And back to Belfast
Return to Belfast via Lisburn, home to Hilden Brewery, Ireland's oldest independent brewery. Not surprisingly, the menu in The Tap Room restaurant here features dishes cooked with its own beer, as well as paired with it.
Then for a grand finale, finish your tour with dinner at the Michelin starred OX or Deane's EIPIC Restaurant. Or simply pop into Sawers Belfast to fill your suitcase with gourmet goodies.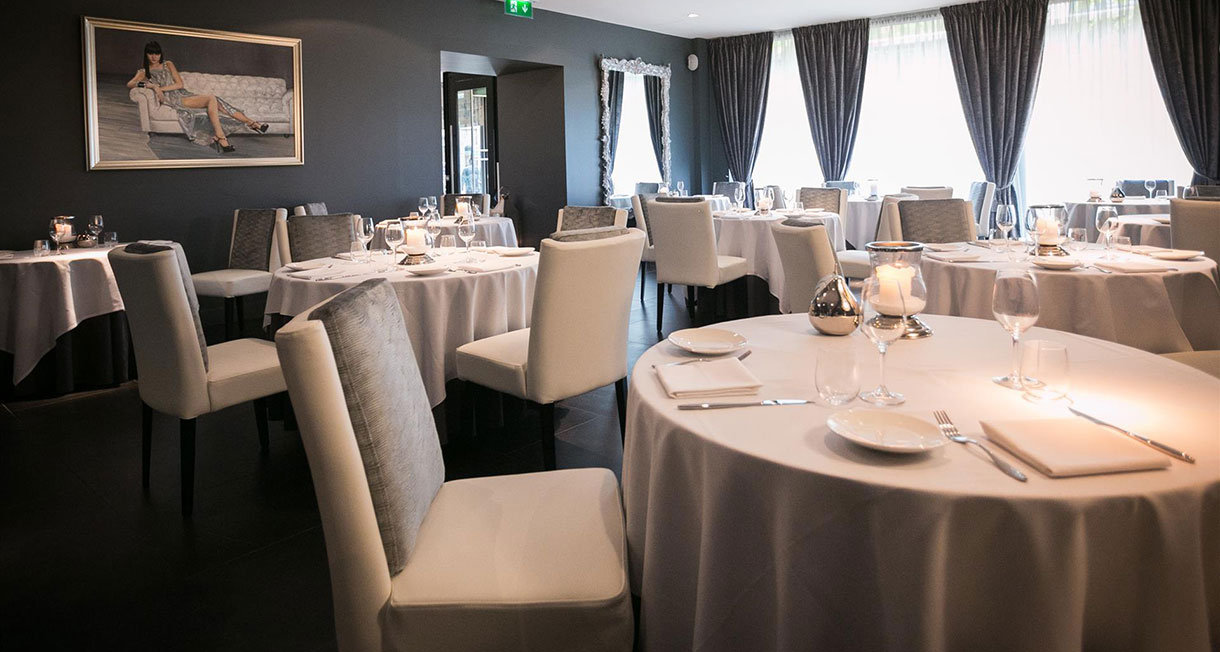 It's clear that's there's no keeping up with all Northern Ireland's foodie scene has to offer. So the only solution is to come back and do it all again. Perhaps that would be a plan.