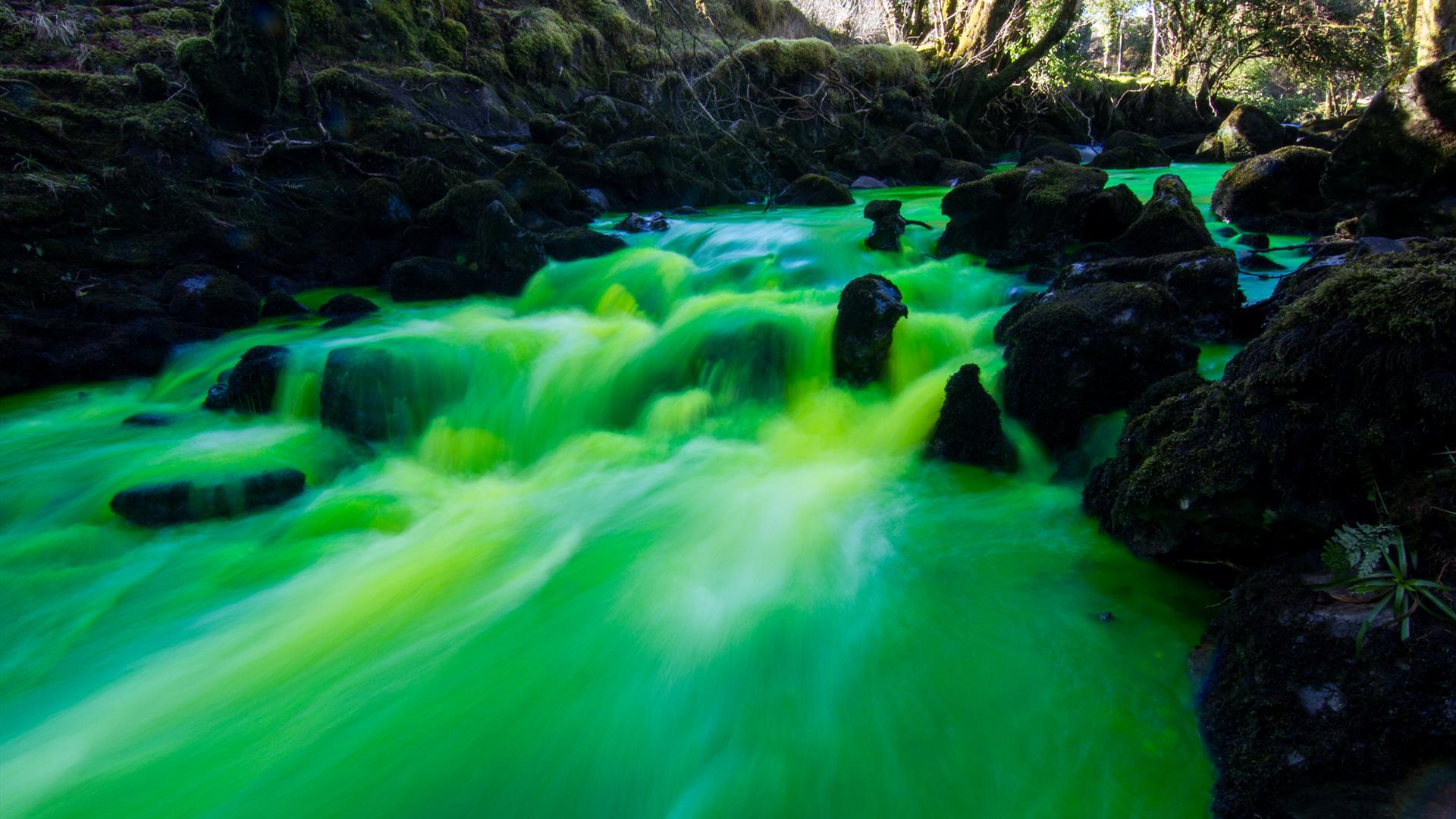 About
The Marble Arch Caves provide a glimpse into a fascinating underground world of rivers, passages and chambers sculpted by natural processes over many thousands of years. Join us for the day and learn about the hydrology of the caves whilst watching the Shru Croppa River turn an astonishing luminous green! Dye tracing is a method used by hydrogeologists to trace the flow of underground streams and rivers. Learn about the importance of dye tracing in the field of Geology as we our joined by Paul Wilson from the Geological Survey of Northern Ireland. Visit the showcave and, thanks to our friends at British Geological Survey, delve deep beneath the earth's surface using our brand new Augmented Reality (AR) Oculus headset technology.
The event begins at the Marble Arch Caves Visitor Centre and you must register your arrival 15 minutes prior to your event start time (please bring your booking confirmation with you for these purposes).
The event takes place at two locations a)Marble Arch Caves Visitor Centre & Showcave, and b) Shru Croppa River (participants will be asked to travel here by car). Participants are asked to wear warm outdoor layers, waterproof clothing and wear sturdy outdoor shoes/wellingtons.
The day begins as you are joined by a Marble Arch Caves guide who will take you on a journey on our Rain, Rivers and Resurgence tour. You'll then be joined by Dr. Paul Wilson from the Geological Survey of Northern Ireland and travel to a local river site approximately 5-min drive from the MAC Visitor Centre (please prepare to travel to the site in your own vehicle). Here you'll get involved in one of the most visually astonishing events of the year as Paul demonstrates how dye-tracing is used to follow the course of rivers as they head underground. You have to see it to believe it!
Upon return to the Visitor Centre warm tea and coffee will be waiting as we take a short break. During this time you'll have the opportunity to try out our brand new Augmented Reality Technology and delve underground us out Oculus VR headsets. This experience, kindly offered by the British Geological Survey, takes participants on a awe-inspiring journey as you abseil down into a cave system.
To top-off the morning of you'll be guided down in the Marble Arch Caves showcave were you get to grips with some real science as we do our very own tracing experiment, a chance to really see the wonder of caves in person.
This family event is suited to those aged 7yrs+. All children must be accompanied by an adult. Please book via the event button on this page. Bookings for this event are non-refundable or transferable. A reserve/waiting list will be kept. If you find the event is fully booked and would like to be added to the waiting list please contact mac.developmenet@fermanaghomagh.com.
Book Tickets
Facilities
Event Facilities
Parking & Transport
Guide Prices
| Ticket Type | Ticket Tariff |
| --- | --- |
| Ticket | £8.00 per ticket |
Note: Prices are a guide only and may change on a daily basis.