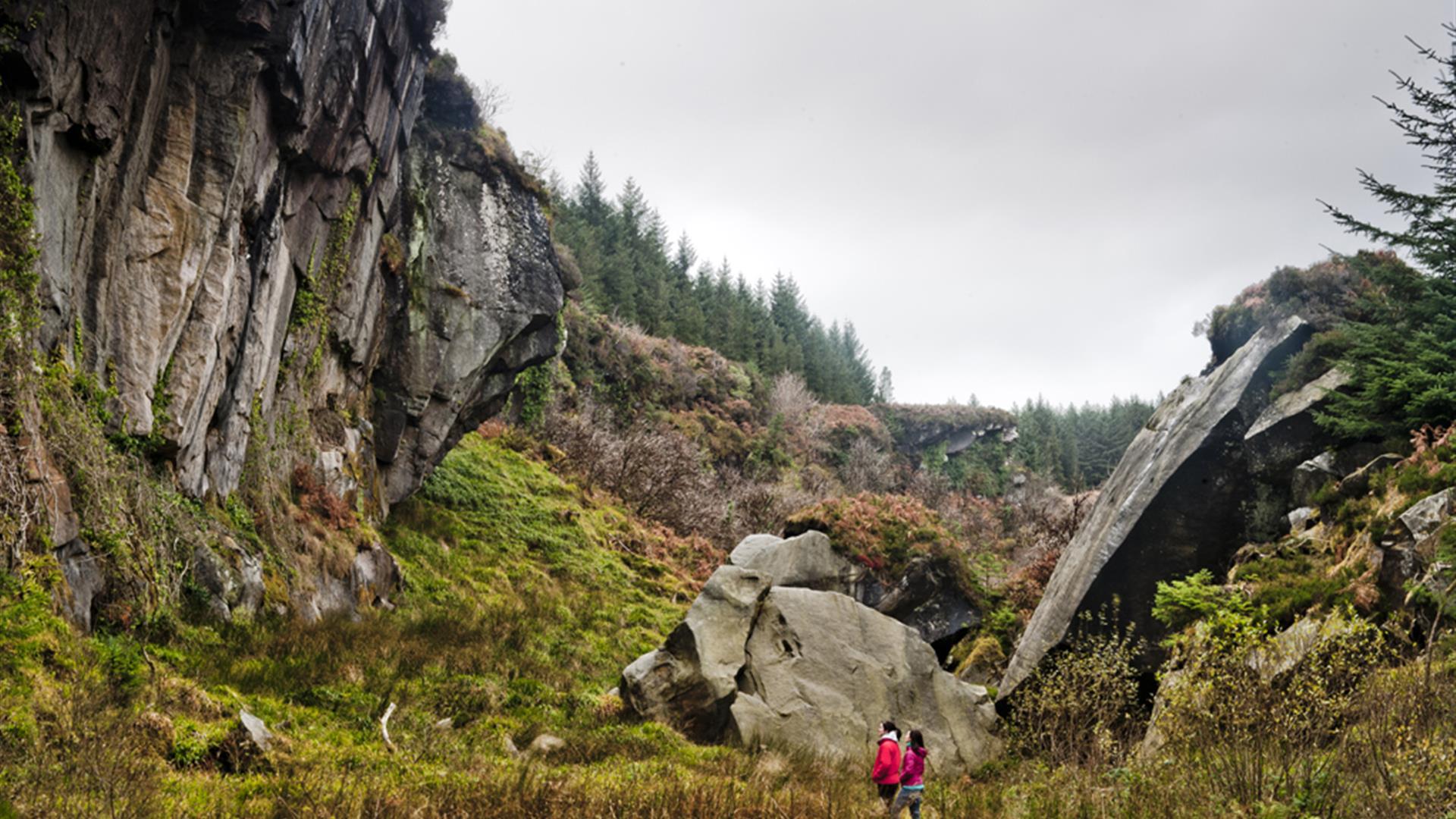 About
The Marble Arch Caves Global Geopark contains some of the finest landscapes in the north of Ireland. Ranging from rugged uplands, lakes and forests through to gently rolling drumlins, the landscapes of the Geopark represent a complex Earth history dating back as far as 895 million years ago. It is a UNESCO designated site awarded in recognition of the area's internationally significant rocks and landscapes and how the effots towards sustainable tourism.
The Geopark boasts over 50 stunning sites including breath-taking viewpoints, magical waterfalls, wonderful wetlands and fantastic forests; with key sites including the mystical Cavan Burren Park, Lough Navar Forest, Shannon Pot, the world famous Marble Arch Caves, and the Instagram-famous Cuilcagh Boardwalk.
The incredible landscapes host a magical array of biodiversity from the Red deer and Red Squirrels of its forests, to the waders and wildfowl of the loughs or the bees and butterflies of the limestone grasslands. And it's not just the internationally important natural landscapes that make this area so special. Prehistoric tombs, Iron Age forts, early Christian monasteries, and Plantation Castles are scattered across the landscape.
Rich in an abundance of heritage and nature, it also boasts the very best of facilities and it is obvious why the Marble Arch Caves Global Geopark is the perfect location for an activity holiday or just to relax and enjoy beautiful scenery. Given the spectacular and unique landscapes the Geopark has to offer, it is hardly surprising that outdoor recreational facilities are an extremely important part of the Geopark. The vast expanses of open water and the rugged landscapes lend themselves effortlessly to an array of diverse water and land based activities where there is something to suit everyone regardless of their interests.
• Geopark re-opening 1st July
• Caves re-opening 20th July
• Self guided
For more information please visit www.marblearchcavesgeopark.com
Facilities
Provider Preferences
Free (parking charges may apply)