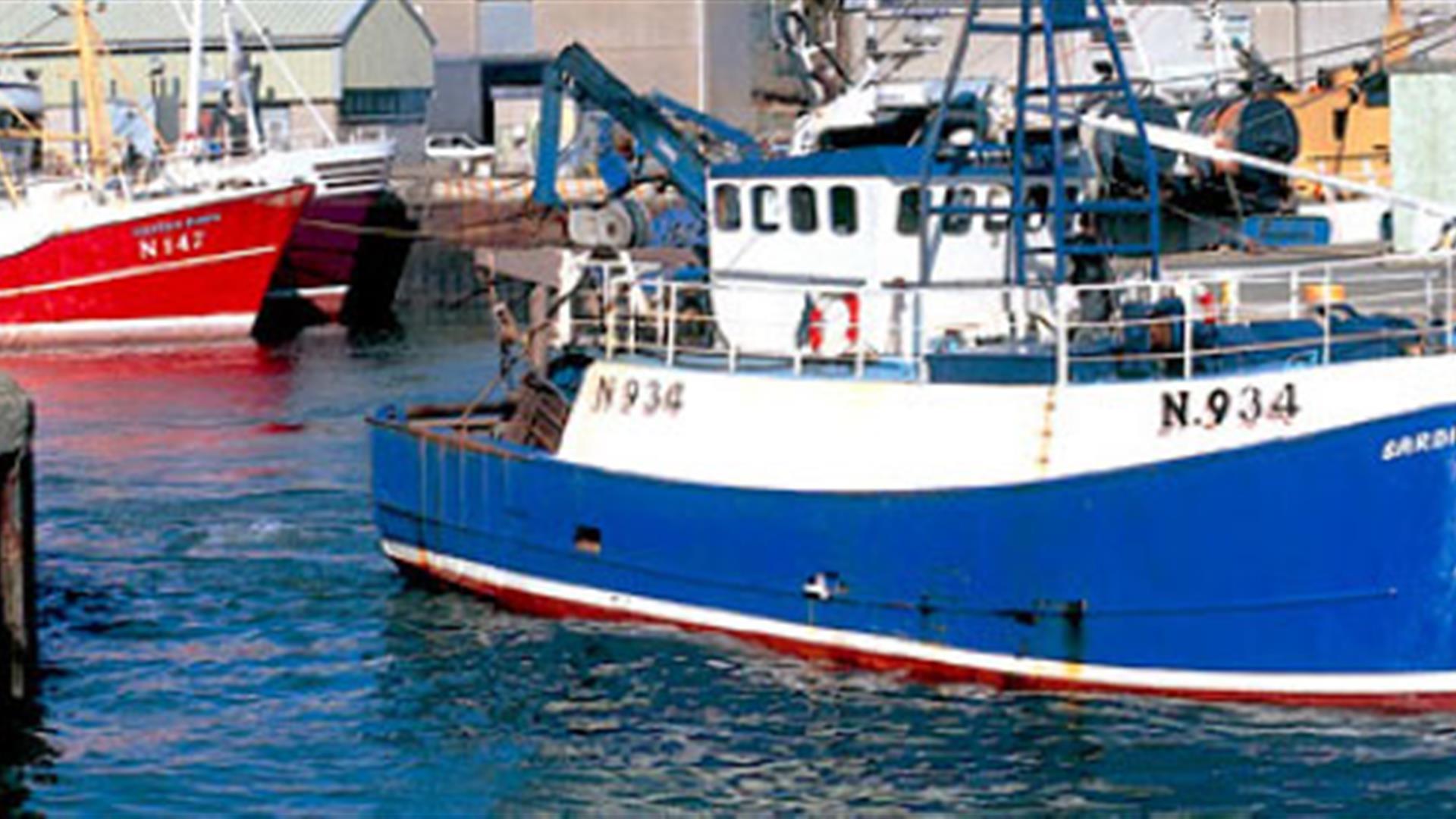 About
Kilkeel harbour was first started in the 1850s and a pier was built in 1868 with further improvements in 1872. The harbour has grown since then and developed until the recent introduction of pontoons for the smaller fishing boats.

In the early days schooners (tall ships) traded with Liverpool, Scotland, Cornwall and Kinsale, trading goods such as potatoes, grain, granite and importing coal etc. You can go deep sea angling or take boat trips as well and don't forget to get your photograph taken with the Big Fish Sculpture as a memento of your visit.

Secure parking is available at the Nautilus Centre Car Park. Enjoy a walk along the Harbour to the quayside and watch the fleet landing their catch.
Book Tickets