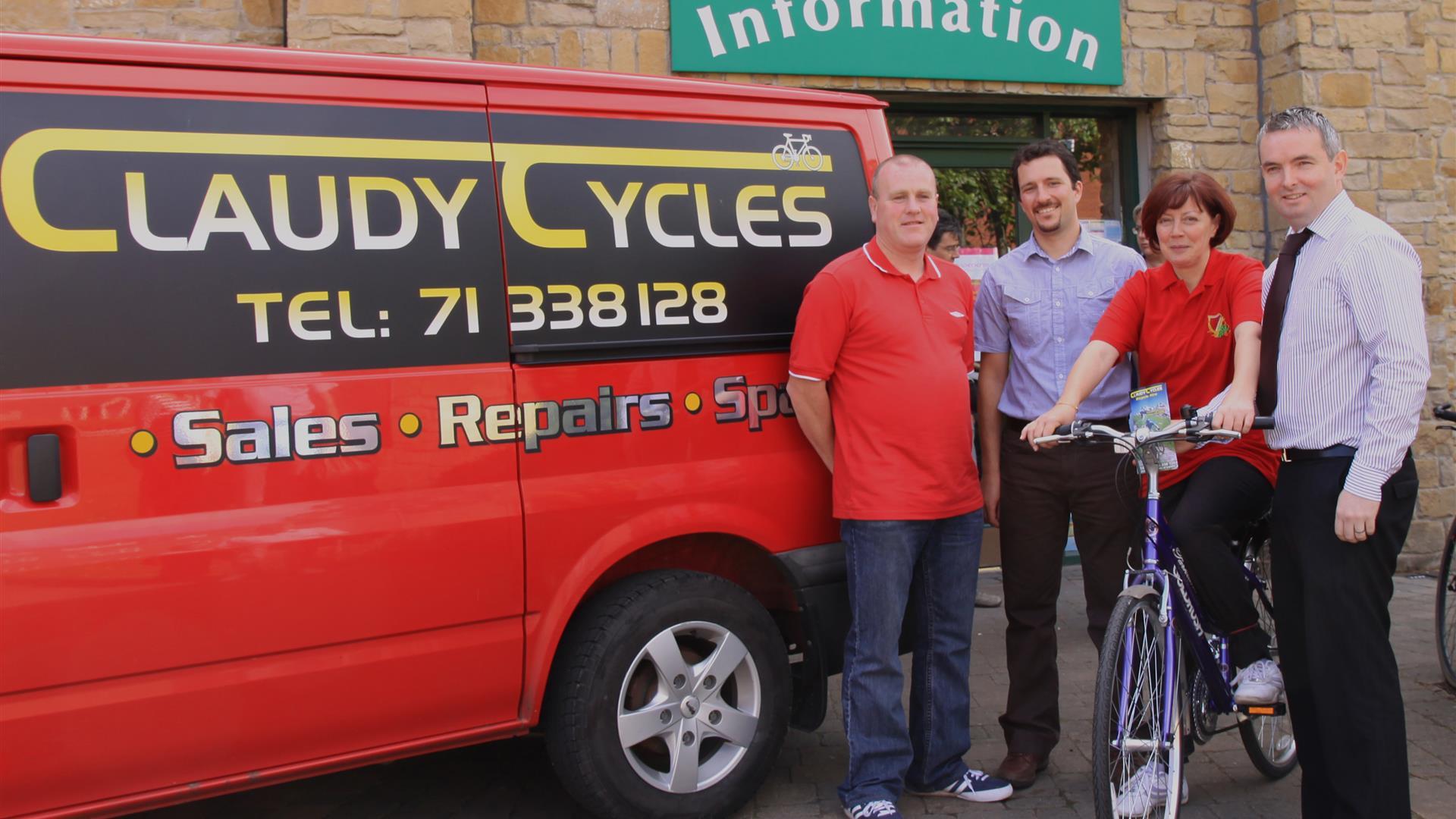 About
Explore the North West of Ireland with Claudy Cycles, and make us your first choice for Cycle Hire.

Explore the Sperrin Mountains, Derry & North West Ireland by hiring a bicycle for the day or even longer. Claudy Cycles is located near Derry City in County Derry/Londonderry and brilliant for tourists and residents who want to escape for a short period of time.

You are really spoilt for choice as there is an abundance of cycle routes in the North West. Hire a bicycle from Claudy Cycles and there are many routes you can explore such as the Foyle Valley Cycle Route which joins the ancient walled city of Derry to the border towns of Lifford and Strabane. Or if you wish for stunning scenery and blissfully quiet roads & paths you may want to explore The Inis Eoghain Cycleway, which is a 55km cycleway that follows the River Foyle in Derry to Lough Swilly in County Donegal.
Book Tickets
Guide Prices
Half Day £8
£12 Per Day
£20 Two Day Hire
£50 Weekly Hire £8
Terms & Conditions Apply