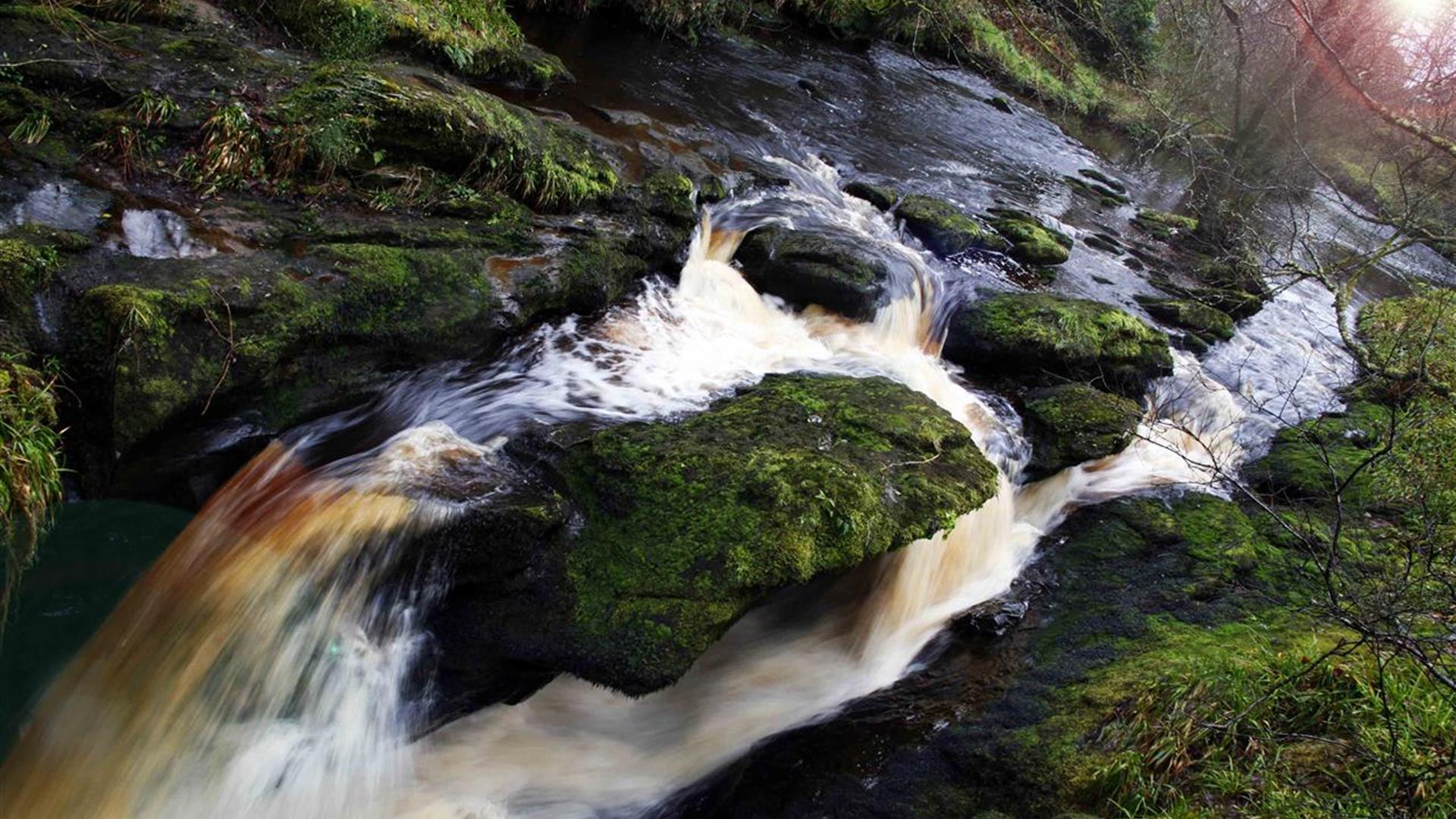 About
Ness Wood is named for 'an las' or Ness, meaning Waterfall, in this case one of the highest waterfall in Northern Ireland. After the last ice age, ten thousand years ago, the old Burntollet Rivercourse was blocked by glacial deposits. In eroding a new channel through the rock, the river has created the magnificent waterfall, gorges, portholes and rapids which are a feature of Ness Woods.
The Country Park is 55 hectares of mixed woodland along with open parkland which extends along both sides of the Burntollet River. There are over 7km of stunning woodland and riverside walks including a magnificent waterfall walk.
For the less able visitors, there is also a meadow walk which offers easy access walking. The park also has picnic tables, wildlife ponds, wildflower meadows and a visitor centre with local information and an exhibition on woodland biodiversity.
Facilities include visitors centre, toilets, woodland and riverside paths, children's playpark, picnic areas and car parks.
Car parking at 4 points:
Main car park at Visitors Centre (access via Oughtagh Road).
Open access car park ( Donaghy's ) at main entrance (access via Oughtagh Road).
Open access Ness Wood car park (access via Oughtagh Road).
Open access Ervey Wood car park (access via Ervey Road).
Book Tickets
Facilities
Catering
Children & Infants
Establishment Features
Event Facilities
Booking Required - Please be advised that commercial activities or events, including filming, photography and organised group activities are not permitted without prior written permission from the Northern Ireland Environment Agency (NIEA). Charges for commercial use of the property may apply. For enquiries please contact: nieainfo@daera-ni.gov.uk
Parking & Transport
Guide Prices
| Ticket Type | Ticket Tariff |
| --- | --- |
| Ticket | Free |
Free