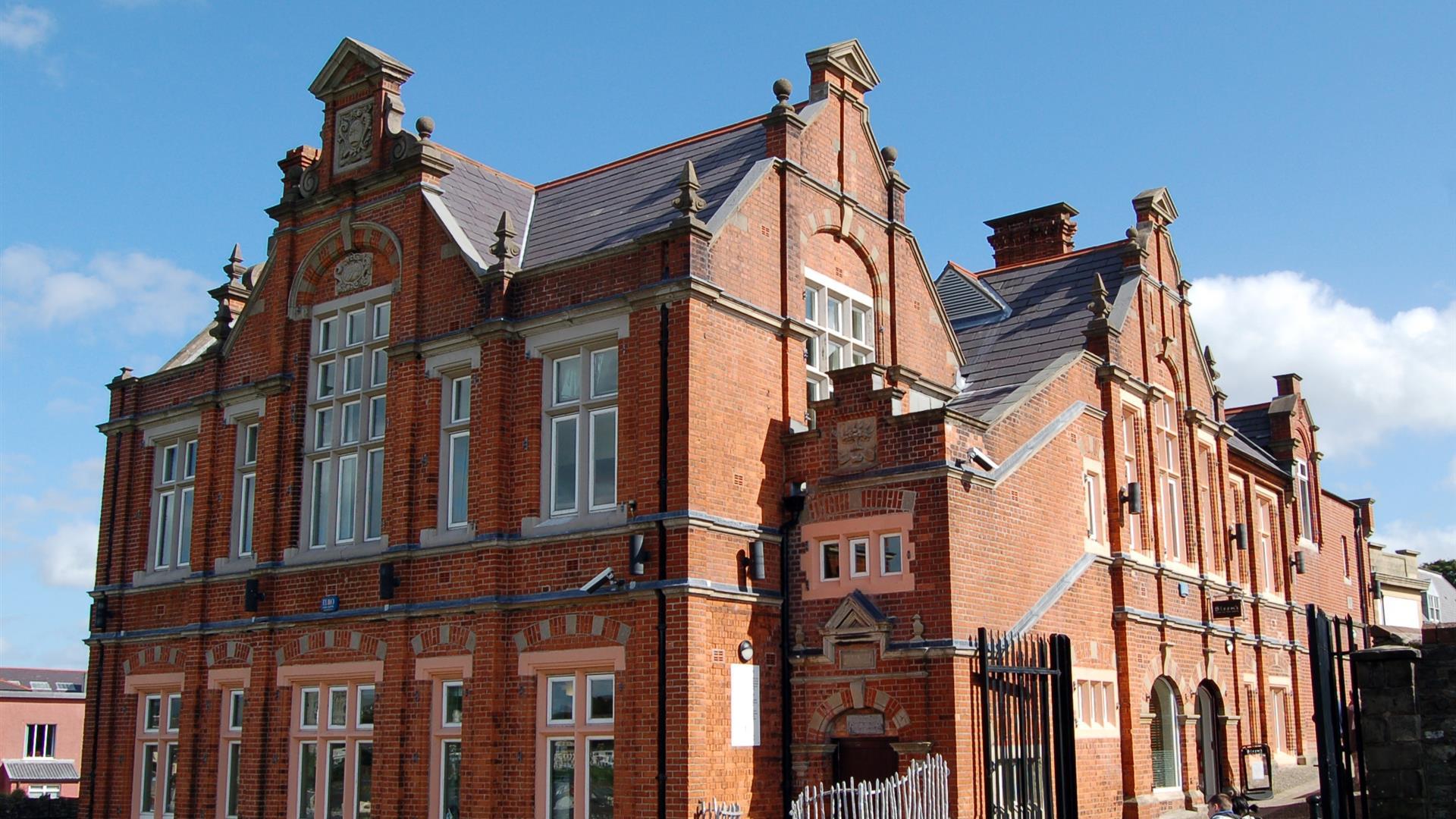 About
The Verbal Arts Centre is Ireland's only centre devoted to literature and the language arts. It runs the annual 2D Northern Ireland Comic Book Festival and provides a vibrant schedule of events, workshops and education and training programmes encouraging everyone to read, write, tell their stories, learn from others, to talk, listen, communicate and create.

The centre publishes graphic novels and illustrated books by new and emerging writers across Ireland. A number of accessible and flexible spaces are available for hire suitable for a variety of events. Integrated within the building are a number of arts and crafts pieces. The Verbal Arts Centre is part of a larger entity, the Verbal Group which is made up of Lagan Press, Sevengate and the Verbal Arts Centre. Lagan Press is a literary book publishing company. Sevengate is a digital contract publisher specialising in interactive, rich media publications including books and magazines.

The Ulster History Circle have erected a Blue Plaque at this site dedicated to Playwright George Farquhar c. 1677-1707 who attended school nearby. Farquhar turned to writing after accidentally injuring a fellow actor in a sword fight. His plays proved very popular, with the best known being The Recruiting Officer and The Beaux' Strategem.
Book Tickets
Facilities
Attraction Facilities
Catering
Establishment Features
Accept coach parties
Toilets
Leisure Facilities