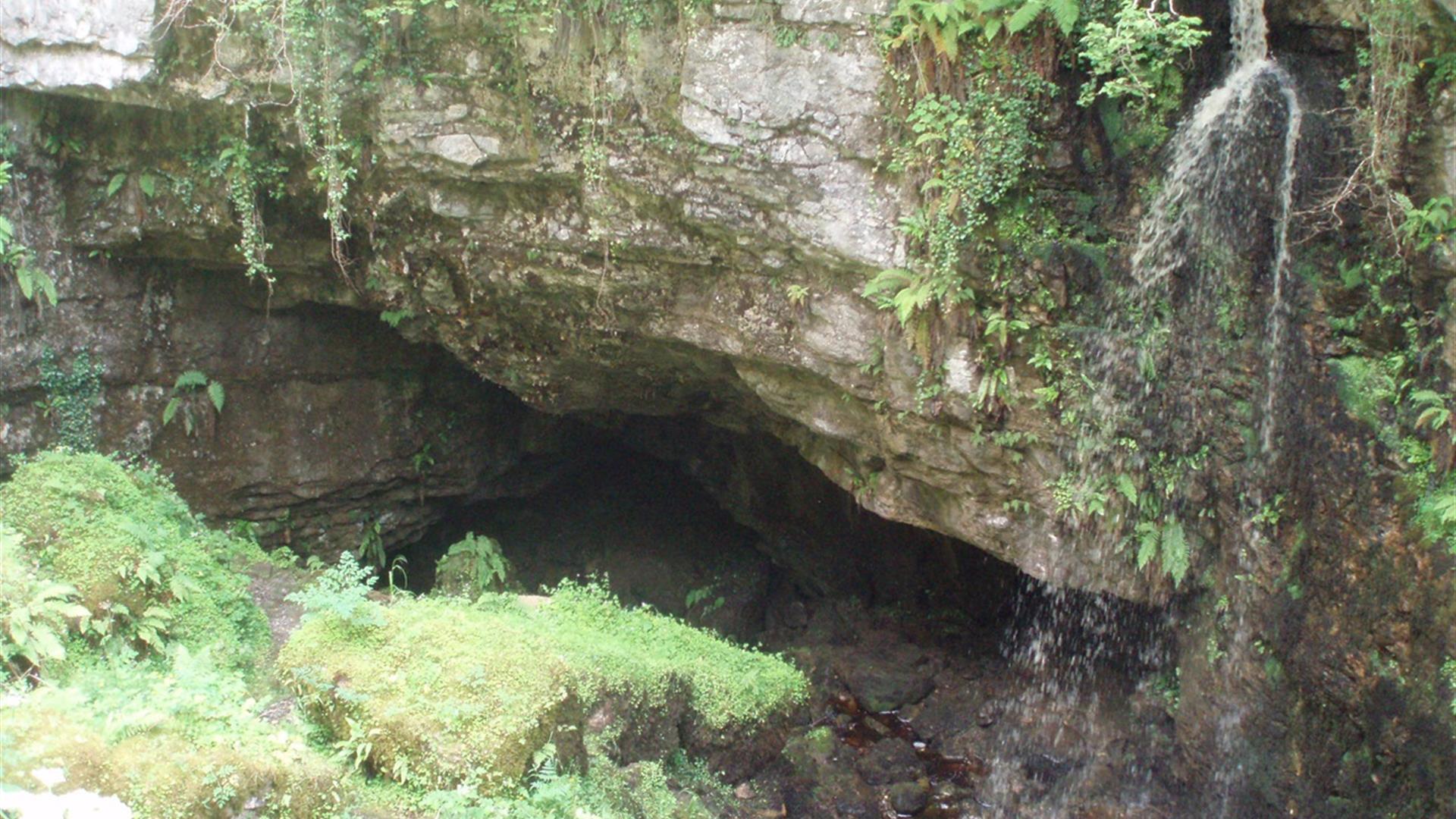 About
Pollnagolllum Cave Walk: Belmore Forest is part of the Marble Arch Caves Global Geopark.

This walk is located in the Boho-Belmore Mountain area, right in the heart of Fermanagh's cave country. Beneath your feet lies an extensive maze of caves which attract cavers and potholers from far and wide to west Fermanagh. One of the most intriguing mammals found in the Belmore uplands is the Irish hare. Larger than rabbits, adult hares have black tips on their ears and their long back legs giving them a distinctive walk or 'lope'. Depending on the time of day and year keep a watchful eye out for bats and birds around the cave entrance

Start Point:
H122436

Finish Point:
H122436

Route:
From the car park, follow the black route along the forest tracks, as indicated by the way marked posts. The geology of the area is dominated by limestone, which can clearly be seen in the disused quarry just off the forest track. Leading from the track is a short gravel path which will take you to a viewing platform for Pollnagollum Cave. Returning to the forest track you will start to climb gradually, with Lower Lough MacNean, Ross Lough and Cuilcagh Mountain coming into view at different points on the walk. You might also chance upon some of our native wildlife such as Irish hare, common buzzard or maybe a jay. Please note: This Forest is managed sustainably by NI Forest Service. Please avoid entering the quarry as the rock face may be unstable. Caves can be dangerous and should only be entered by properly equipped cavers, so please keep out. This walk is situated in a working forest environment and may be subject to diversions and closure from time to time.

Distance:
4.3 miles

Terrain:
All types of terrain

Point of interest:
The most extraordinary feature on this route through Belmore Forest is Pollnagollum Cave, Irish for "Hole of the doves". The cave is fed by a waterfall toppling down from the top of a limestone cliff and is swollen to a torrent during harsh weather.
Facilities:
Information panel and car parking available, nearest amenities Boho.

Publication:
Marble Arch Caves Global Geopark: Forest Walks Booklet

Publication availability:
www.marblearchcavesgeopark.com

Nearest town:
Enniskillen

OS map:
Sheet 17

Accessible terrain:
Conditions likely to be encountered: Steps, gullies, fences, streams, boulders, severe gradients, undefined edges, overhanging branches, some rest areas, way-finding markers at trail junctions, Discussed quarry with potentially unstable rock faces. Wheelchair access is not possible due to path gradients.

Accessible signage:
Walk information panel, route way marked.
Book Tickets
Facilities
Provider Preferences
Free (parking charges may apply)