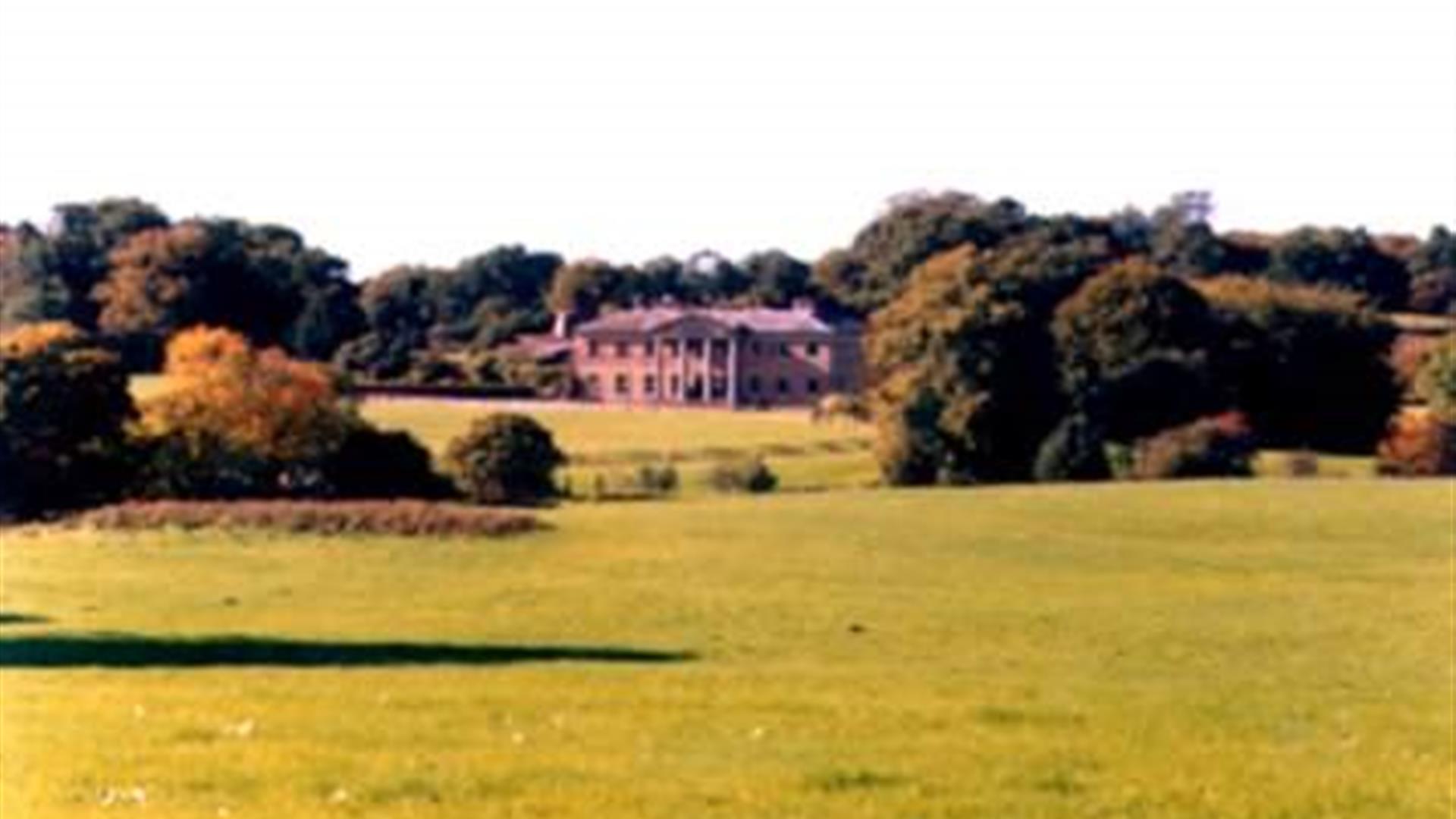 About
Colebrooke Park in County Fermanagh, Northern Ireland is first and foremost a family home, the seat of Viscount & Viscountess Brookeborough and one of region's most important and historic stately homes. It is exclusive, discreet and offers a taste of a unique lifestyle which guests may experience whilst staying in an Irish Stately Home. Set in a lush 1,000 acre working estate, Colebrooke Park is only 90 minutes from Belfast, 40 minutes from the West Coast of Ireland and a short distance from the tranquility of beautiful Lough Erne.

Lady Brookeborough has skilfully recreated the style and grandeur of the past with family portraits, original Victorian wallpaper, 18th Century porcelain and fine furniture used to decorate the grand rooms. Modern additions such as en-suite bathrooms, central heating, a Business Conference Unit and Day Spa makes Colebrooke a discerning choice of venue for business away days and conferences.

Standing on the banks of the Colebrooke River, fishing, clay pigeon shooting, archery and other outdoor activities are available for guests' enjoyment. For those who may wish to enjoy a less energetic stay there are long riverside and shrub garden walks and there are purpose built 'hides' for watching the abundant wildlife in this remarkable haven. These include deer, otters, mink, buzzards, kingfishers and many others.

The combination of historic grandeur, modern business facilities, outdoor pursuits and the renowned hospitality of the Brooke family means Colebrooke Park is a truly unique location for special events

Accommodation at Colebrooke Park

Colebrooke Park is a brilliant example of how comfortable an historic Irish Stately home can become in the 21st Century; the ultimate in luxury. Above all it is a place where guests can stay in complete privacy. The estate is ideal for weddings, house party breaks, family gatherings and as a corporate venue with a difference, all in the heart of Northern Ireland's lush countryside.

Having approached the house along the sweeping avenue, guests enter through the grand entrance beneath the portico into a large hall overlooked by the impressive main staircase.

Then guests can make their way to the Library or the Drawing Room and relax in great comfort in magnificent surroundings. In addition to these large reception rooms, there is a large billiard room. The Dining Room seats up to 30 guests at one large table and more in other formats – making it particularly well suited for corporate entertaining, private dinner parties and weddings.

Within the house, located towards the rear, is the fully equipped Conference Suite. Accommodating up to 70, the suite provides all necessary facilities for business users including overhead projector and screen.

Colebrooke Park can accommodate up to 300 guests for receptions with a great deal of flexibility and with that all important personal touch that is so often missing in large hotels. There are 12 comfortable double bedrooms with private bathrooms, all of which have been individually and tastefully decorated by Lady Brookeborough.

The landscaped gardens, parkland and ancient woodland with 3 miles of the Colebrooke river meandering through it, form this stunning 1000 acre estate which is a haven of tranquility. There is also a dry grassed lawn at the side of the house suitable for a large marquee, demonstrations and exhibits or as a pleasant area to congregate on sunny days.
Facilities
Parking & Transport