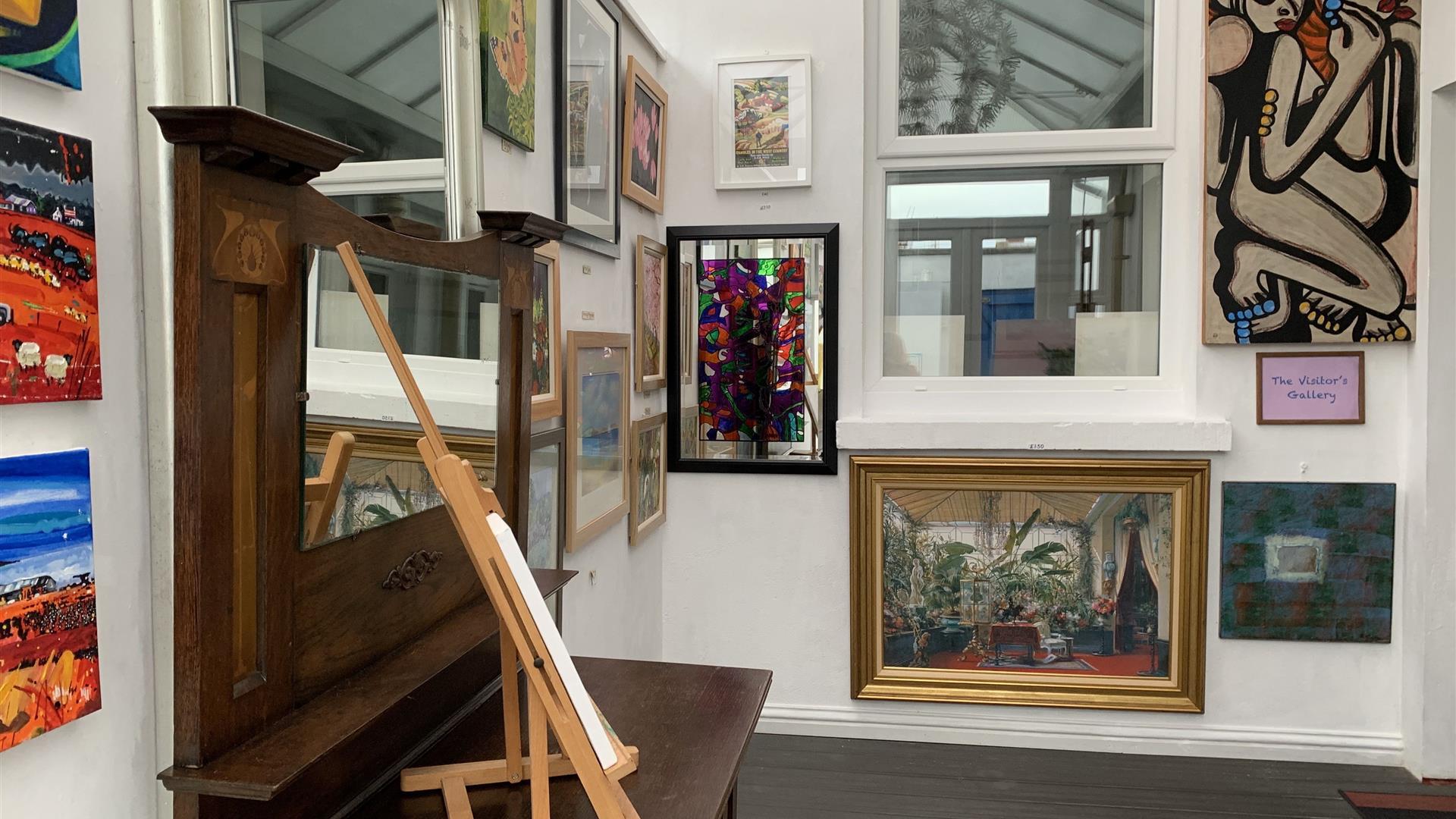 About
The Gallery Whitehead is located in the idyllic seaside town of Whitehead in Co. Antrim. The space is hosted by Cynthia Waddell, a local artist and art lover. Ten years ago she opened the doors of her own home to exhibit local artists and now she has just opened her new space at 29 Balmoral Avenue, Whitehead. Her main mission is to help local artists promote their work to a wider audience.
The Gallery displays Cynthia's own contemporary art as well as exhibiting works by other local artists. It is a showcase for new and emerging artists and traditional artworks. Entry to the Art Gallery is free. There is also an online shop. Check out their website for new exhibitions and regular events.
Unleash your inner artist with a virtual reality painting experience. This immersive experience is great for all ages and skill levels. Book online: 30 minutes @ £15.00. Please arrive 15 minutes before to get booked in and enjoy a free beverage while you get set up. Please bring your creative juices.
Book Tickets
Guide Prices
Price from £:
4.00