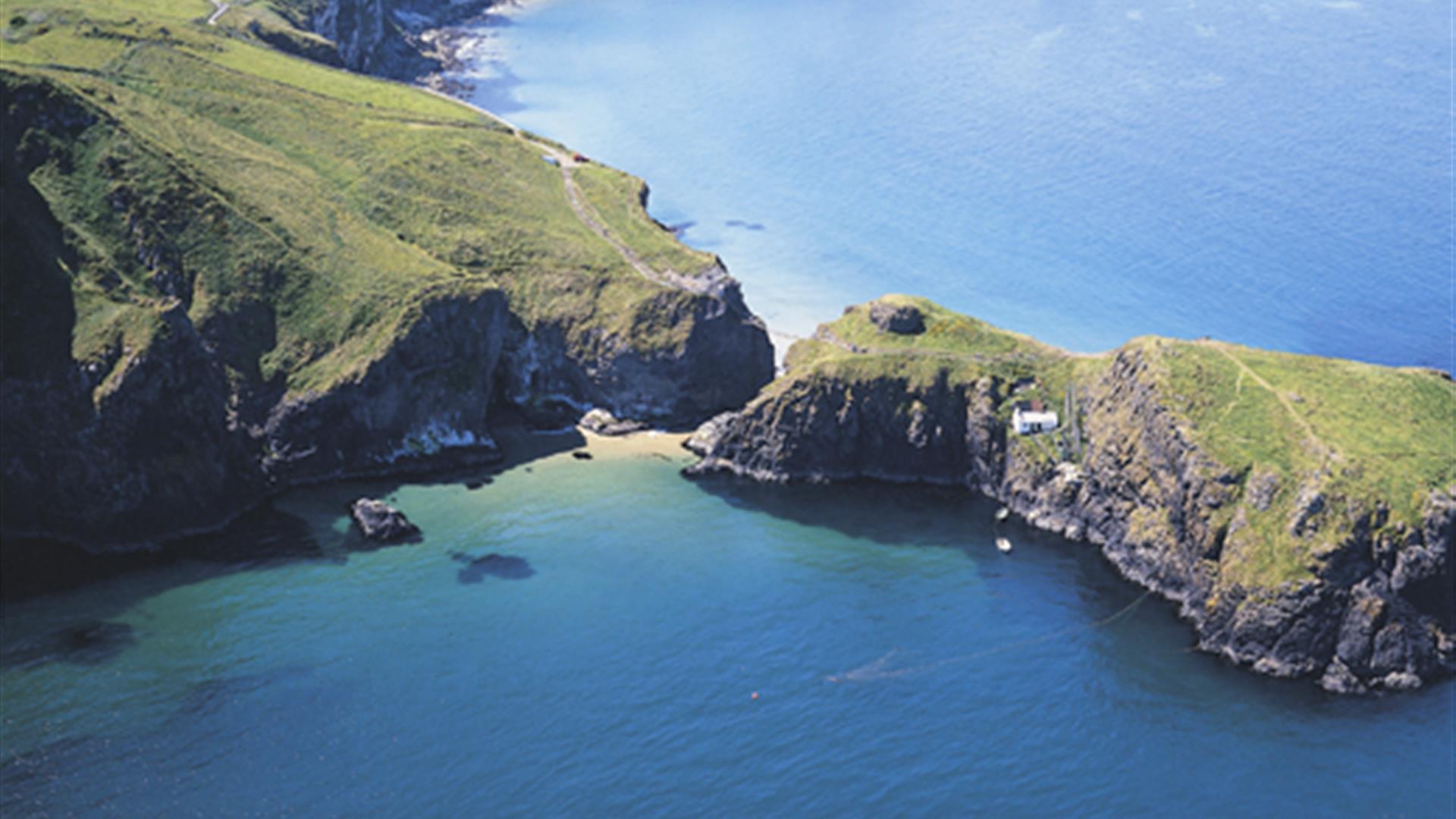 About
Our tours have been a popular choice for years, and now they are award winning! Our fully guided Giant's Causeway tour has been awarded Best Tour Company Worldwide by Hostelworld.com. Plus, Allen's Tours is World Host Accredited, making us the perfect guides for your Irish adventure. Book today to see what other visitors are raving about! Make new travel memories to last a lifetime.
If you are planning a visit to Belfast or have already arrived in our beautiful city, be sure you don't miss what is undoubtedly one of Northern Ireland's most famous attractions – the unforgettable and unmistakable Giant's Causeway. Spend a memorable day with our Giant's Causeway tours from Belfast, taking in the rich history, folktales, and of course, the natural beauty of this distinctly Irish site.
Forget figuring out a map and let our experienced drivers and local tour guides take you on a guided journey through Northern Ireland. Ride in comfort and relax aboard one of our coaches as you are surrounded by the lush Irish landscape on the Antrim Coastal Road.
Our Belfast bus tours feature stops at quaint villages, preserved castles, and other picturesque stops along the way. The tour also stops at The Giant's Barn for a quick lunch break and some time to relax before taking in more of what Ireland has to offer. You are sure to have the quintessential Irish travel experience you are looking for.
Whether you love a good ghost story or want to experience the romantic charm of a castle, there is something for everyone on our Belfast bus tours. Here are some of the sights you can look forward to exploring:
DRIVE BY
Glenarm, famous for its abundant salmon fishing and haunted castle
Carnlough with its picturesque harbour and distinctive rural character
Cushendall and its 19th century red curfew house
Ballycastle the home to the one and only 400 year old 'Oul Lammas Fair'
Carrick a Rede with its death defying rope bridge (cross at your own risk, Northern Ireland weather permitting additional cost to cross bridge) and stunning views of Rathlin Island
The Giant's Barn 30 min. lunch stop (lunch not included)
We will then visit the main attraction of the day and the mythical wonder that is the 'Giants Causeway'
The Giants Causeway is a world heritage site and one of life's must see geological phenomenon. Follow in the footsteps of the giants of Irish folklore – Finn MacCool and Benandonner and stand on these unexplainable hexagonal shaped stones (which are estimated to be a staggering 62 – 65 million years old) whilst also enjoying the awe inspiring and majestic views all around you in this magnificent outdoor museum!
Our final stop of the day on the drive back to Belfast will be to take a quick stop for photos at the wondrous Dark Hedges, this road is lined either side with stunning beech trees and was made famous the world over when it featured in HBO's Game of Thrones, Season 2: Episode 1 "On the King's Road".
To miss this fully guided informative tour and all around fun day out with our friendly, knowledgeable and experienced drivers and guides would really be a lost opportunity, so reserve your seat today!
The tour starts at approx 9.30am from our tour office at 29 Donegal Rd (conveniently located opposite the Belfast International Youth Hostel) and is it is highly recommended for passengers to arrive 10 mins prior to tour departure to avoid disappointment.
Complimentary shuttle pick up from your hotel/ guesthouse by prior arrangement
For various pickup points around Belfast please enquire at time of booking for our Giants Causeway Tour.
Of course, the tour would not be complete without a stop to take in the stunning rock formations at the Giant's Causeway. With approximately 40,000 basalt columns rising out of the sea, the causeway is truly something to behold. The UNESCO World Heritage Site draws thousands of visitors each and every year. It is guaranteed to be a highlight of your trip to Ireland. Visitors will have plenty of time to take photos, enjoy the fresh sea breeze, and explore the outdoor museum.
Be blown away by the knowledge and expertise of our local guides. With historical knowledge that extends beyond the history books to cultural perspectives, insider information and lots of experience with the causeway, they are eager to give you a local look at Northern Ireland. Guides are ready to answer your questions about local customs, folklore myths, and the formation of the Giant's Causeway. You will end the tour with a breadth of new knowledge, without feeling like you missed seeing the sights with your nose stuck in a guidebook.

Price: £25 Adult, £22 Student/Senior, £18 Child, £75 Family Ticket (2 adults and 2 children)

Private group tours are also available.

Book Tickets
Guide Prices
Standard price:
£16