Predictions that this year will be a time for travellers to do 'the unexpected' led Tara to channel those sentiments, by indulging in unique experiences such as alpaca trekking, chocolate making and poitín tasting.
Using the sumptuous County Armagh spa hotel, Killeavy Castle Estate as a base, Tara immersed herself in the tranquil and ancient surroundings of Slieve Gullion, as well as making trips to neighbouring County Down for some memorable experiences. She also spent time luxuriating in the hotel's spa which is described as a hidden haven of tranquillity.
Tara said: "My trip was absolutely amazing, there really is something for everyone in this part of the world. And what a beautiful area it is too, full of natural beauty with great food and drink and incredibly friendly locals. It is the best place for a chilled-out break. I came home feeling completely relaxed and revitalised. Killeavy Castle Estate and all the experiences I visited deserve a 10 out of 10, I thoroughly recommend them all.
"You get the sense that they really think of everything at Killeavy. From the sheer comfort of the rooms, to the quality of the food and drink and the endless list of treatments available at the spa, Killeavy is the perfect place to go and just switch off from the outside world. As a vegetarian I loved that they produce their own ingredients. The menu was really well thought out and everything was just so tasty. I also love how they maximise their beautiful surroundings with offerings like forest bathing. The whole experience just makes me want to go back as soon as possible."
Follow in Tara's footsteps by bookmarking some of her favourites below.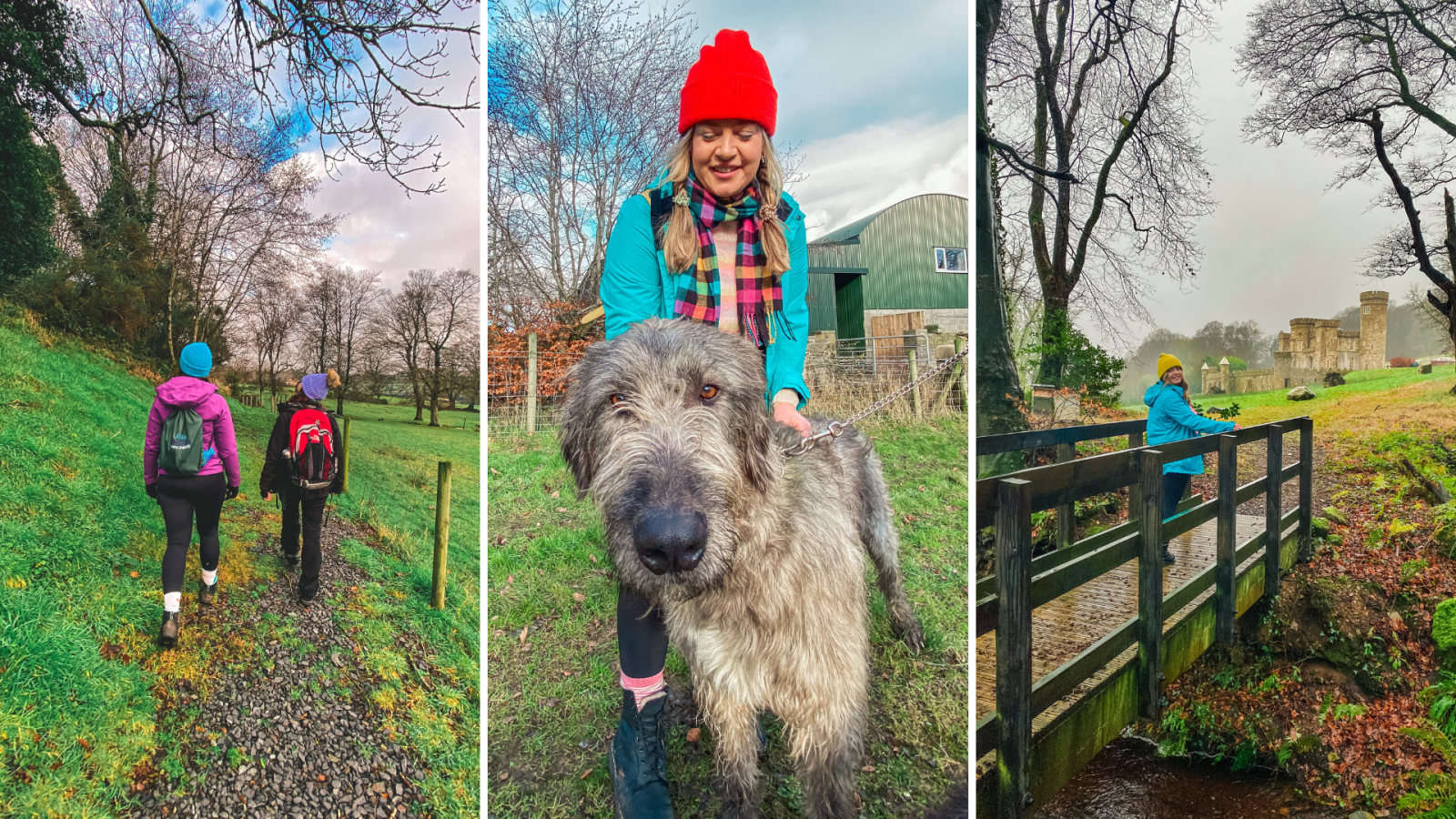 The perfect place to escape the frantic nature of everyday life, Tara stayed at the wonderful Killeavy Castle Estate. Set in 350 acres of mixed farm and woodland within the ancient Ring of Gullion, the hotel is just an hour from Belfast and Dublin. Even before arriving at the hotel, the country roads through lush green countryside encourage you to feel more relaxed while Killeavy Castle Estate itself provides the backdrop to a more pedestrian pace of life, perfect for helping you leave the distractions of modern life behind. Stroll the extensive grounds or relax in the historical setting of the lovingly preserved and family-owned castle, the only thing on your mind should be rest and relaxation.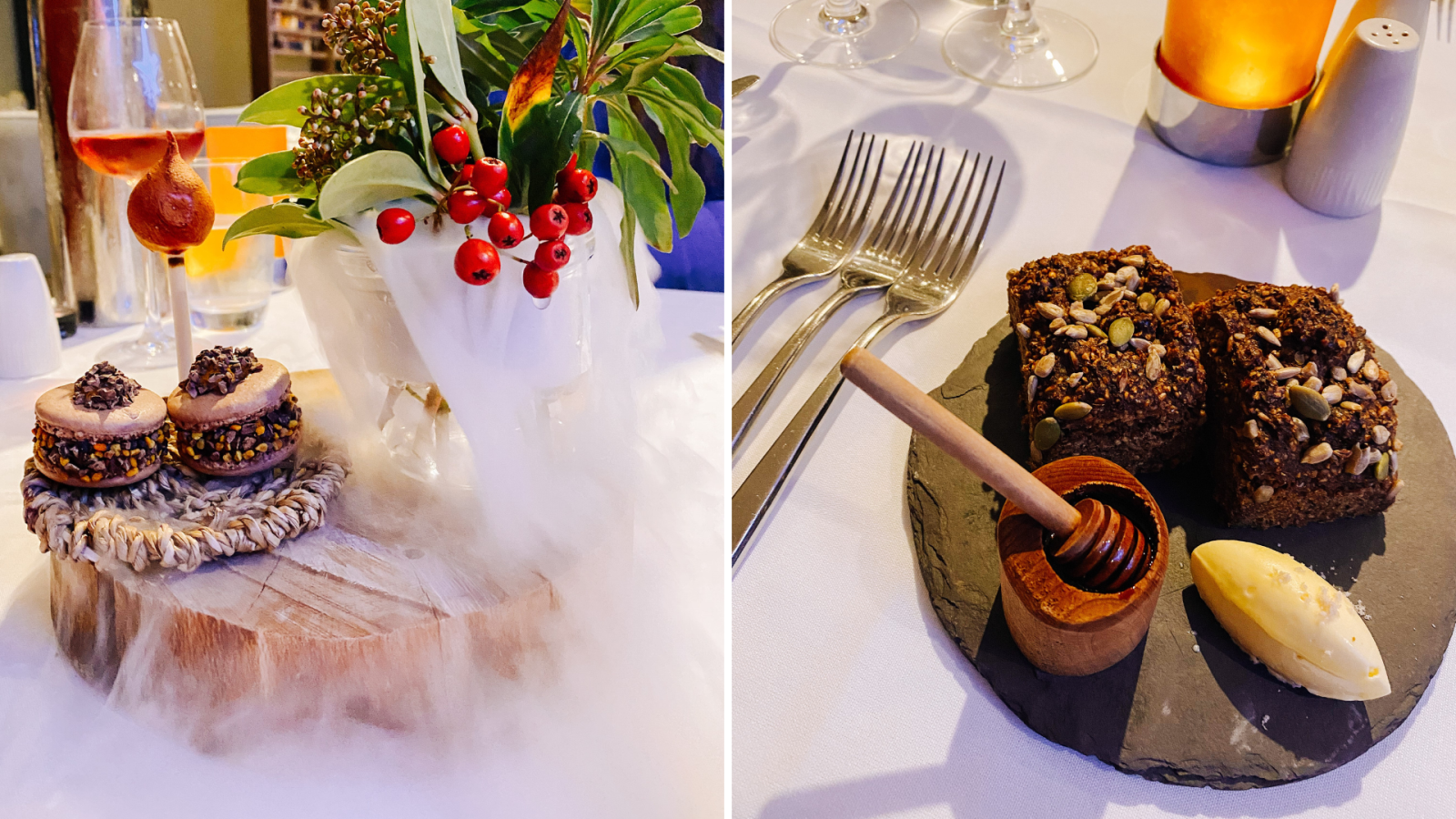 After enjoying an Elemis Biotec supercharged facial which uses cutting-edge light therapy, Tara enjoyed the mouth-watering Killeavy Castle seven course tasting menu. Killeavy's chefs work alongside the estate's farm and gardening teams to bring the best produce directly to your plate, and as a vegetarian, Tara loved the selection of veggie options straight from the estate grounds. The restaurant sources some of the finest produce using as many local suppliers as possible to champion what can be produced on the hotel's doorstep. As part of Killeavy's sustainability policy, 90% of the food that they serve in their restaurant is either produced onsite or sourced within 20 miles of the estate.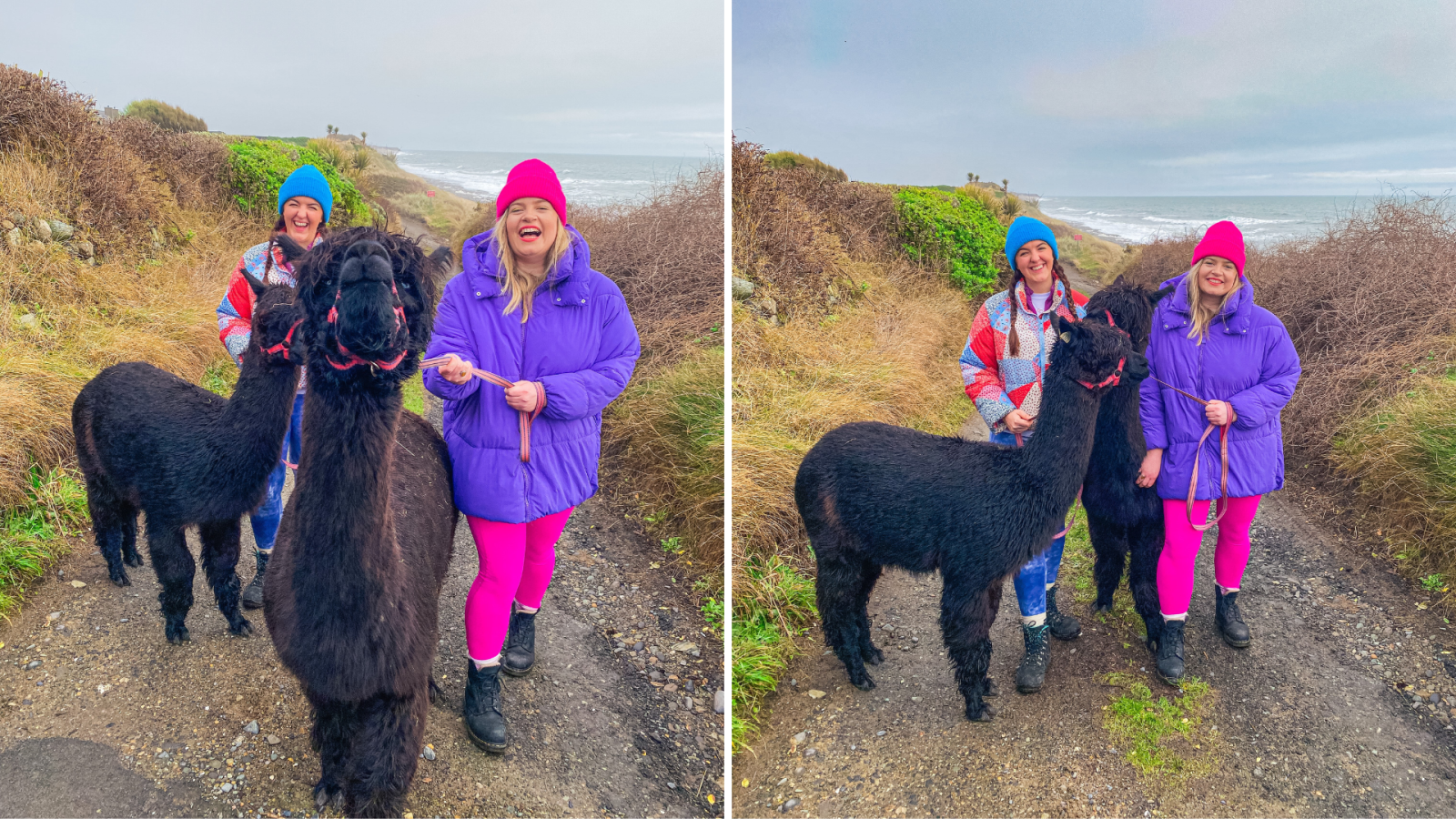 In keeping with 2023's unexpected travel theme, Tara made the 50-minute drive to Cranfield at the mouth of the stunning Carlingford Lough 'fur' a very special experience. With the Majestic Mourne Mountains behind her, Tara took part in a coastal alpaca trek. The trek began along some country lanes before winding down to the beach. Tara described this mindfulness experience as 'absolutely amazing' as she felt her stresses evaporate in the company of her new best friend. After seeing Tara's online posts about the alpacas, a number of her followers have been signing up for the experience.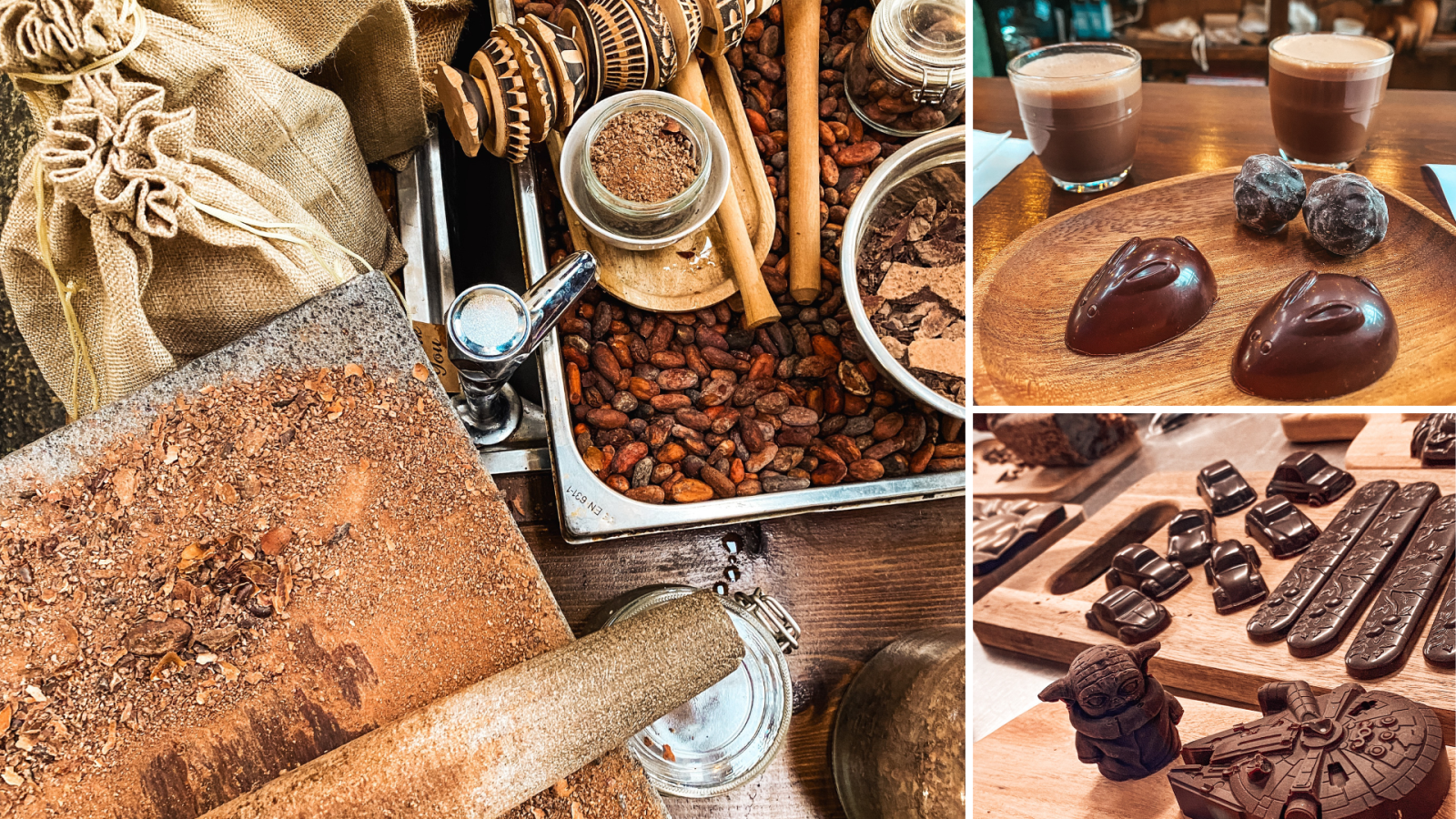 Tara has a sweet tooth and therefore loved her NearyNógs Master Craft Chocolate Experience. NearyNógs Stoneground Chocolate, is Northern Ireland's first bean to bar, craft chocolate makers. Tara loved the fact that they use ethically sourced ingredients and immediately fell in love with the chocolate as it is 'utterly delicious'. There are no Oompa Loompas but visitors are guided through the magical chocolate making process from bean-to-bar. Bean sorting, gentle roasting, breaking and winnowing, stone-grinding and tempering are all part of the experience. After this comes the really exciting part as guests are treated to a taste sensation as they sample expertly crafted chocolate from all over the world.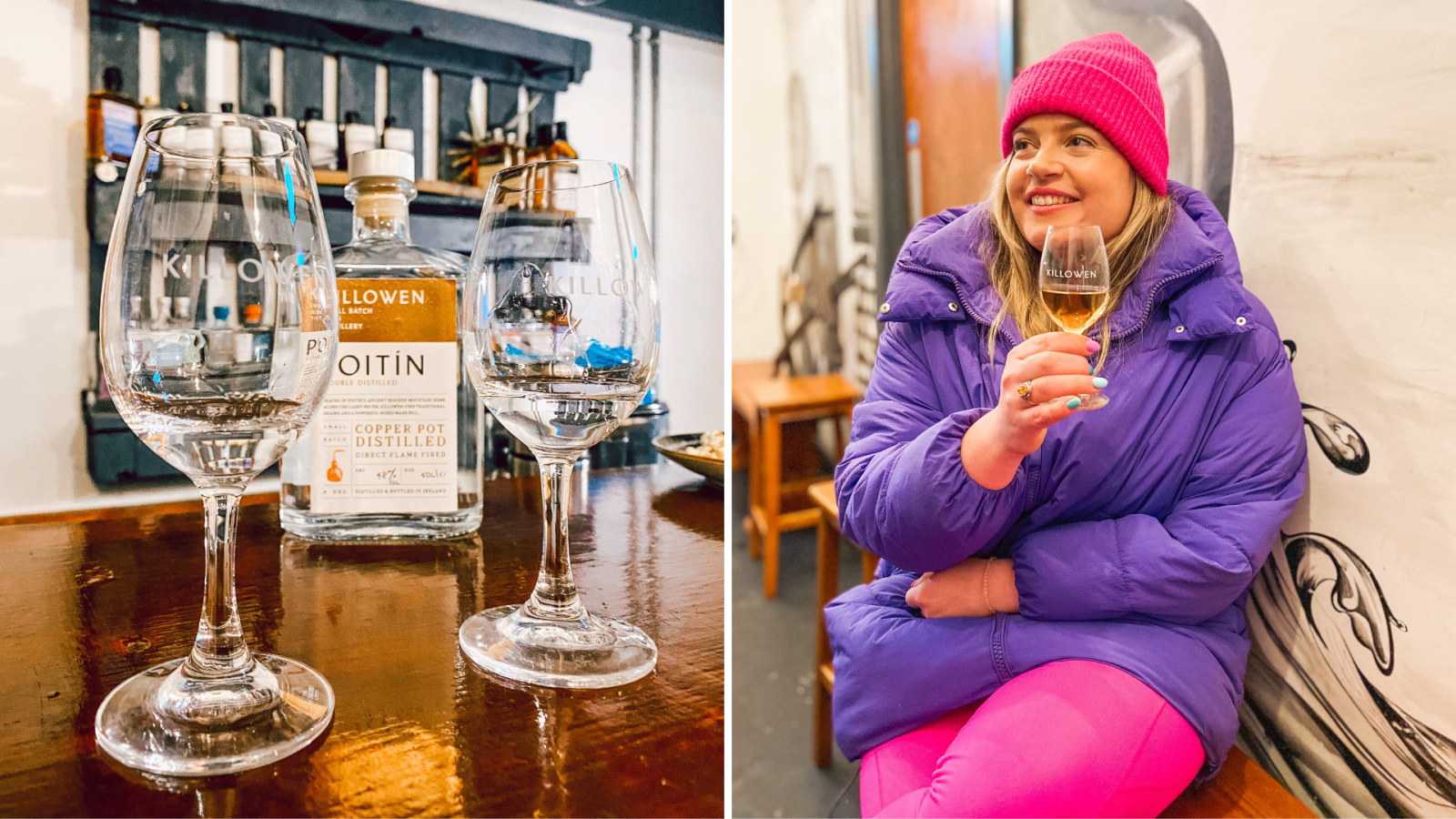 Just 10 minutes from NearyNógs is a distillery which is seeking to put Irish whiskey back on top of the world. Founded by Brendan Carty, Killowen Distillery is driven by one thing, bringing back the character and tradition of real Irish whiskey. Using time-honoured, historical – albeit time-consuming processes – allows Killowen's unique flavour profile to echo the historical international whiskeys of choice; ones that were distinctively 'Irish'. After a tour of what is reputed to be Ireland's smallest distillery, Tara sampled Killowen's poitín – a much smoother and more refined spirit than the 'moonshine' version which was outlawed for hundreds of years.
Forest Bathing Experience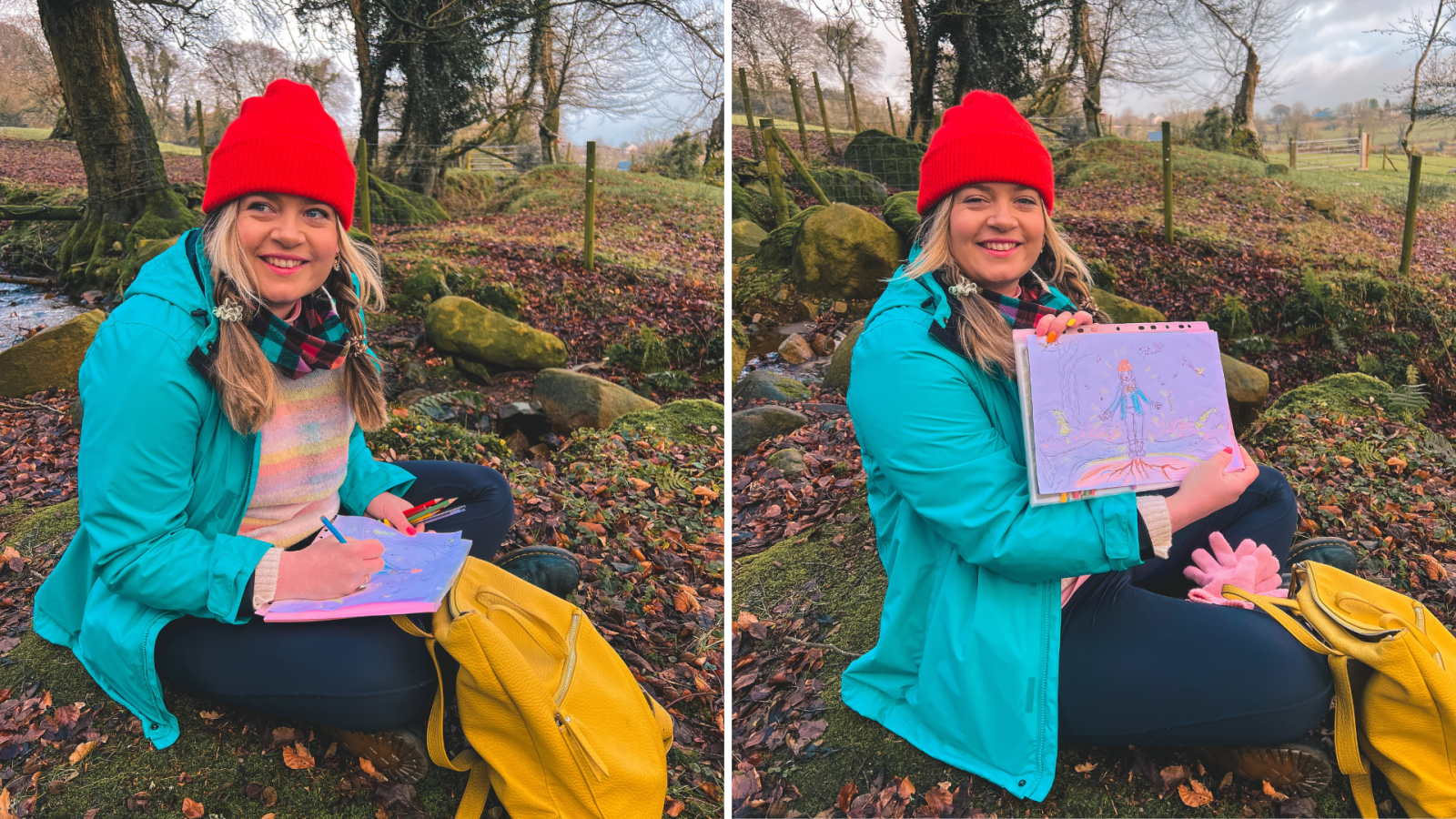 Tara's trip was all about relaxation and revitalisation and few things in nature promote this more than forest bathing. Forest bathing is all about getting out into nature, and practising mindfulness while you take in your surroundings. At the Killeavy Castle Estate, they provide the perfect forest bathing retreat to help you achieve the best results. From unwinding in the onsite woods to enjoying locally foraged produce, the estate is the perfect place to reconnect with nature. Guided meditation and controlled breathing amongst the sights and sounds of the forest have several proven health benefits, including reducing stress, improving your mood and helping you to feel refreshed and relaxed. Ann Ward, founder of Xhale was Tara's guide on this experience. Ann has practised meditation for over 20 years and as a result has created immersive, mindfulness experiences.
And a couple of hidden gems Tara discovered along the way...
The Beachcomber Café Bistro at Grange Road, Kilkeel is the perfect spot for some lunch after a busy morning walking alpacas along the beach at Cranfield.
Slieve Gullion Forest Park is on Killeavy Castle's doorstep and a beautiful place for a forest walk. The area is renowned for the wealth of Megalithic and early Christian monuments including over twenty large stone tombs. Also close by is the Dorsey, dating from the Iron Age period. This is a massive earth embankment and rampart which sits astride an ancient routeway to Emain Macha, the ancient capital of Ulster. The Ring of Gullion and Slieve Gullion, in particular, have rich associations with Irish legends and myths.