We invited Dan O'Farrell and his partner to Embrace a Giant Spirit on a visit to Northern Ireland. Here's how they got on.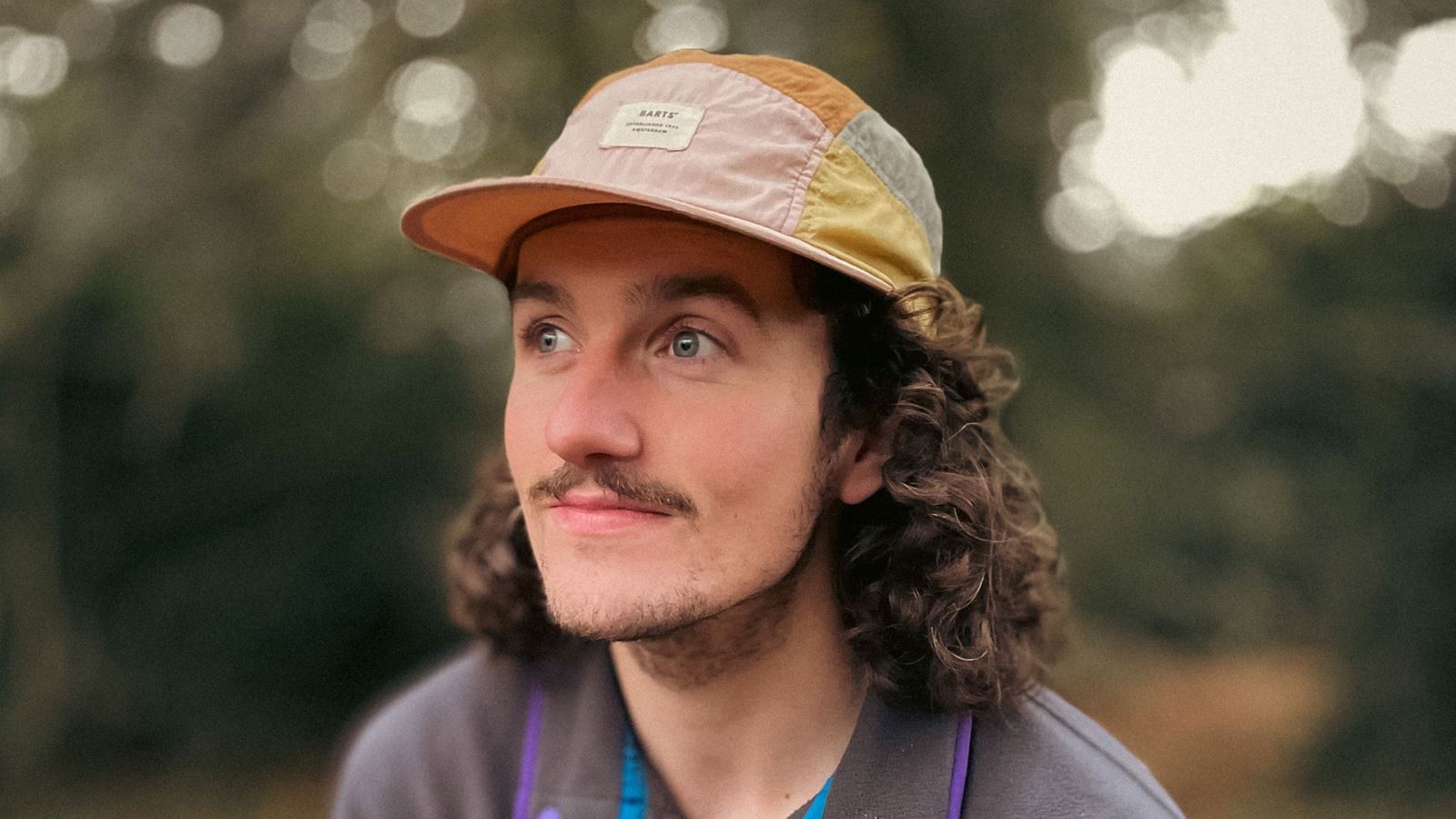 Discover Northern Ireland sent myself and my partner Gill on an incredible trip along Northern Ireland. From the historic city of Derry~Londonderry to adrenaline pumping adventures, here's what we got up to:
A Historical City
Our trip started in Derry~Londonderry where we visited the famous Guildhall, one of the City's most stunning landmarks. The building is full of unbelievable stained-glass windows, representing everything from fishmongers to musicians. If you think the Guildhall clock looks familiar, you'd be right. It's modelled on London's Big Ben!
Completed in 1890, The Guildhall has played a fascinating role throughout history and was the site of former President Bill Clinton's address when he visited the city in 1995.
Next up was a walk in St Columb's Park to spend some time in nature. There are a whole 70 acres to explore, with hidden gems like the ruins of the medieval St. Brecan's Church dating back to the 12th century.
Adrenaline Rush
The Foyle Rocket is a high-speed boat that you can drive and fly around on the River Foyle. It's immensely fun as well as being a great opportunity to see the sights of the historic city from a different viewpoint.
If you've ever wanted to sail high speed under the Peace Bridge rather than walk over it, now's your chance! We took a tour in the evening, and the city lights looked incredible from the river.
From there we travelled east to County Antrim. After putting on our running shoes, we met keen Marathon Runner Jonny Graham from Born to Run Tours at the ruins of Dunseverick Castle.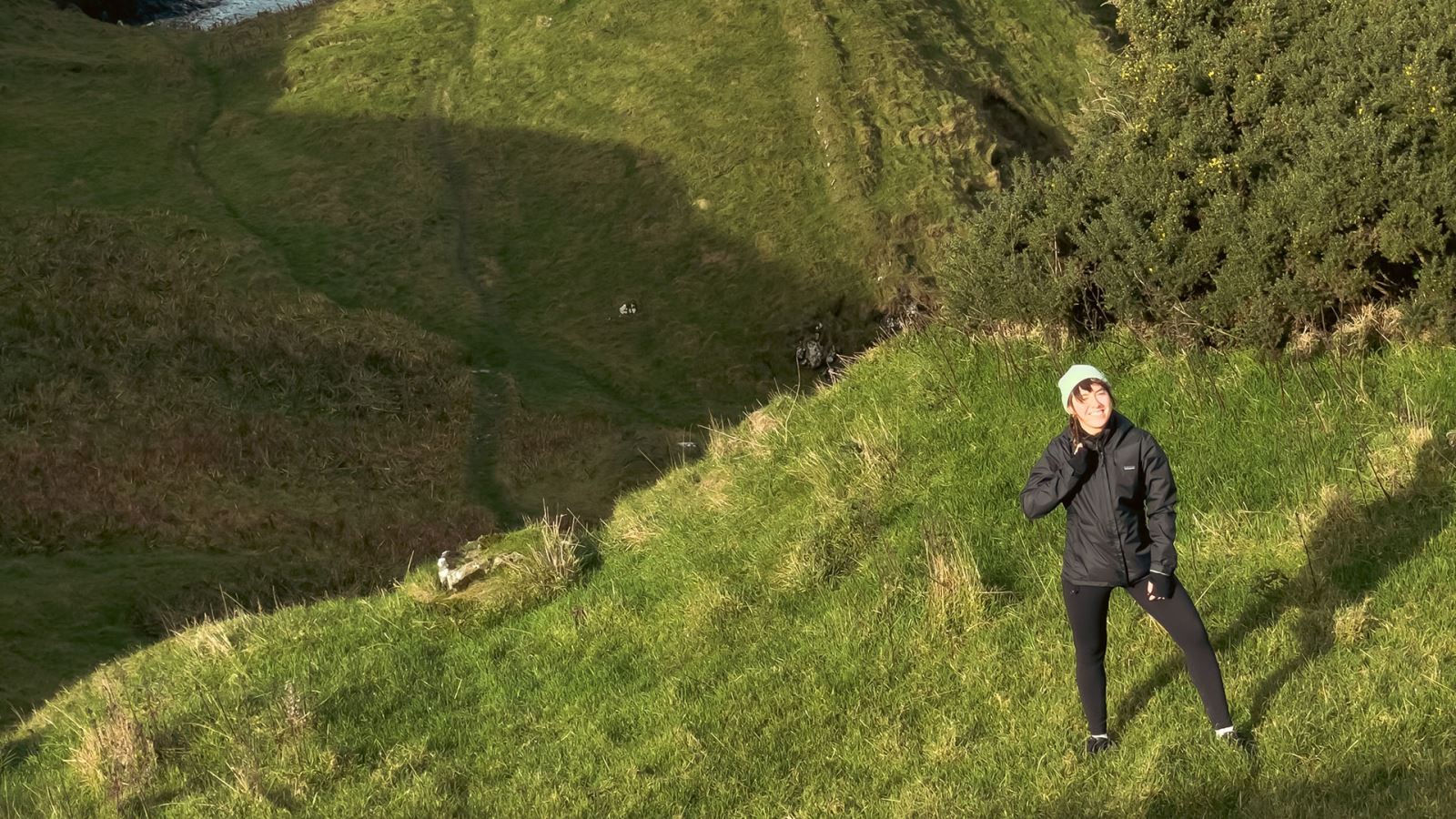 For any keen runners out there, this one's for you. Jonny doesn't run this as a business, he just has a great love of the outdoors and running. The price of the tour is a donation to charity, and Johnny is incredibly knowledgeable about Northern Ireland.
Dunservick Castle, Jonny told us, was captured and destroyed by General Robert Munro and Cromwellian troops in the 1600's, and today only the ruins of the gate lodge remain. A small residential tower survived until 1978 when it was eventually surrendered to the sea.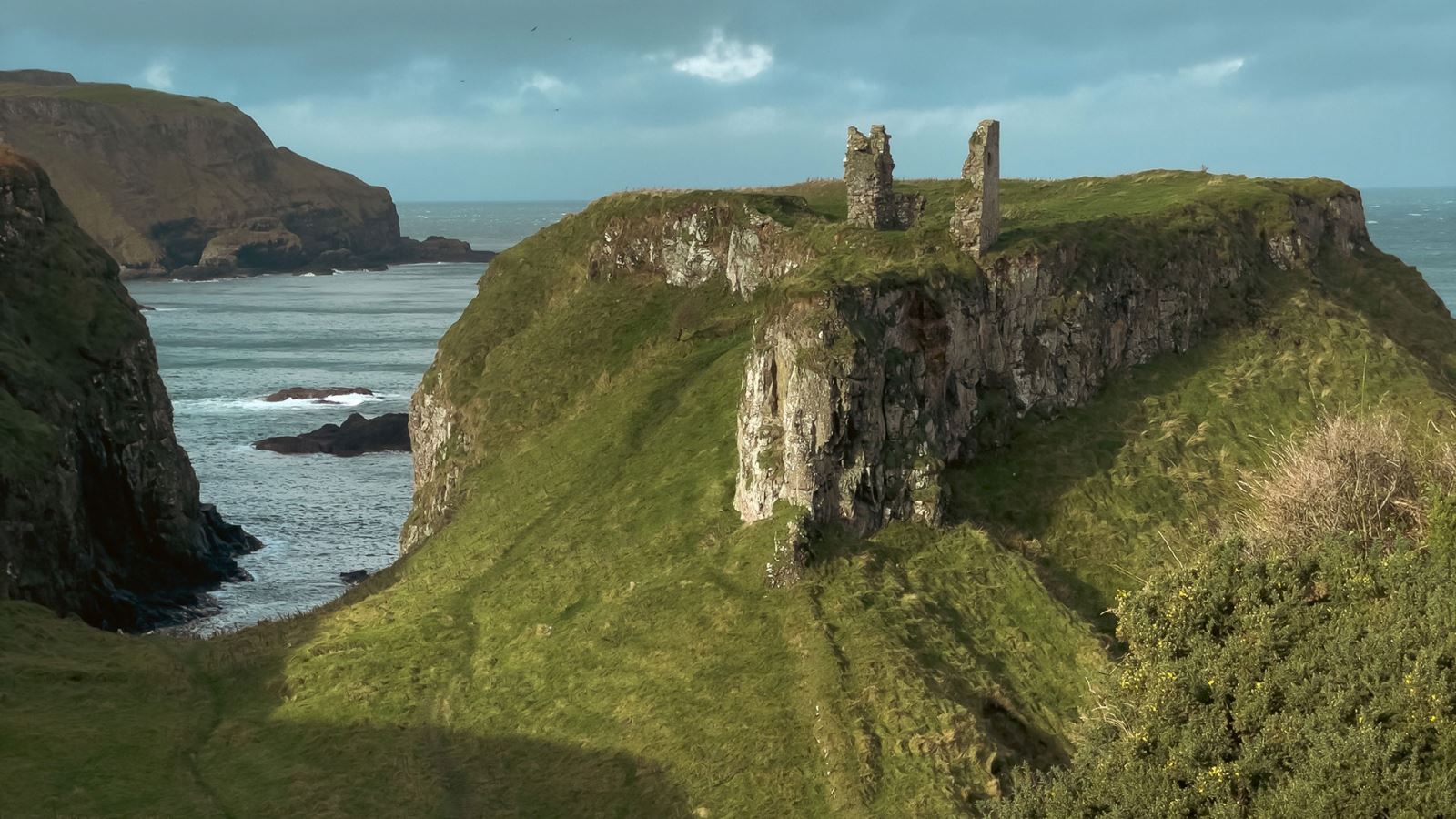 From the old ruins of Dunseverick Castle, we ran along the rugged Causeway Coastal Route and across Whitepark Bay beach before passing through Ballintoy Harbour.
The trail we ran was approximately 10k. It was hilariously wet and windy but the hidden beaches, Dunseverick Falls and ruined castles were totally worth the adventure.
Sea-side Dining
After our run, we stopped by The Salthouse Hotel restaurant, where we feasted on a delicious lunch and a few creamy Guinness. The restaurant is perched above Ballycastle with views gazing out over the Atlantic Ocean. With a great selection of food including a warming local seafood chowder, it's the perfect spot to take shelter on a windy day along the North Coast.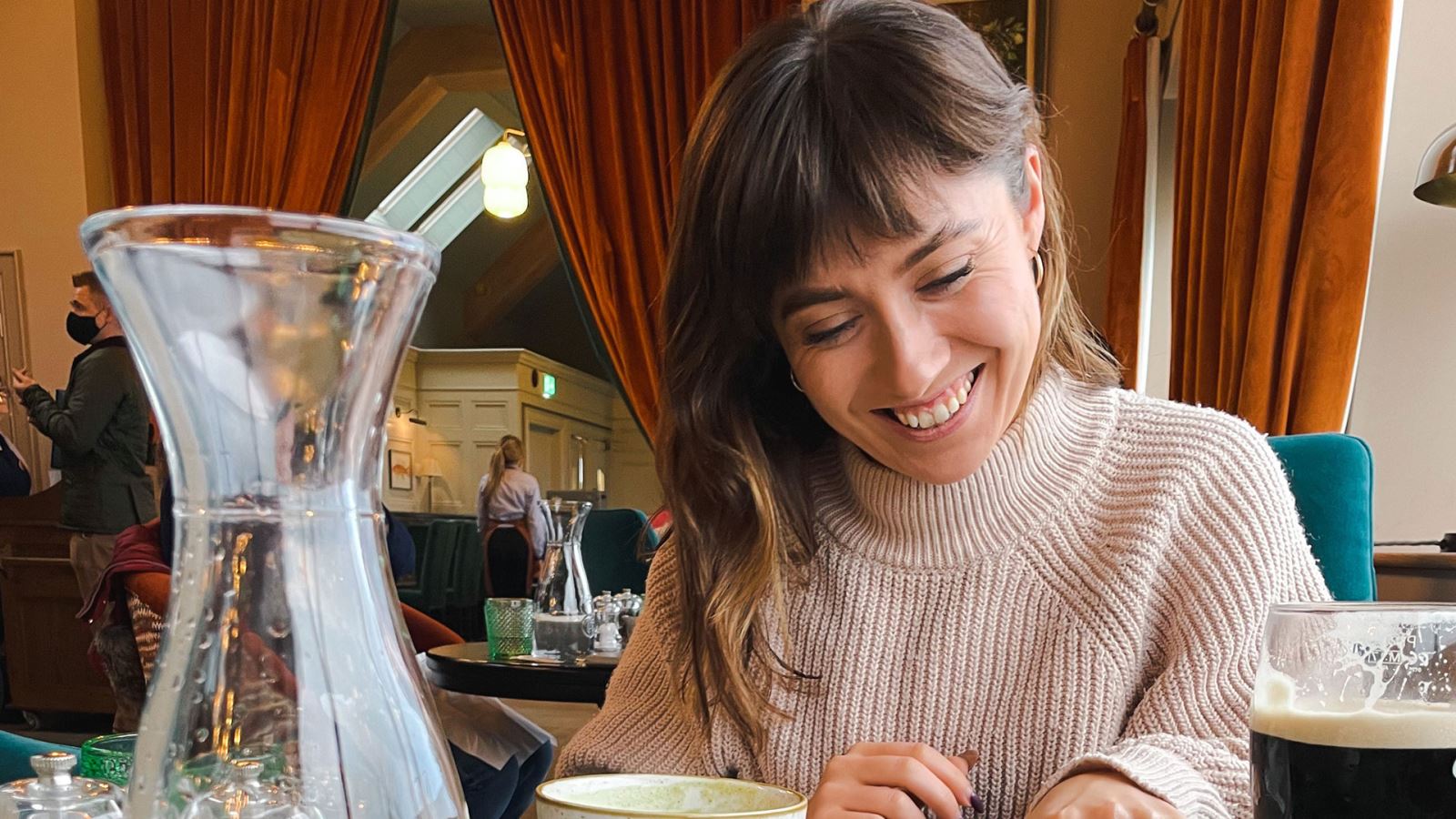 Eco Living
Our accommodation throughout the trip was so dreamy. We stayed up in Antrim at Further Space Eco Glamping Pods. These are set upon a hilltop in the grounds of a 17th century castle on the Causeway Coastal Route.
The pods have a huge front window so you can wake up to views of the sun rising over the ocean. The pods are fully heated and furnished with an ensuite shower room – so they're perfect spots for all year round.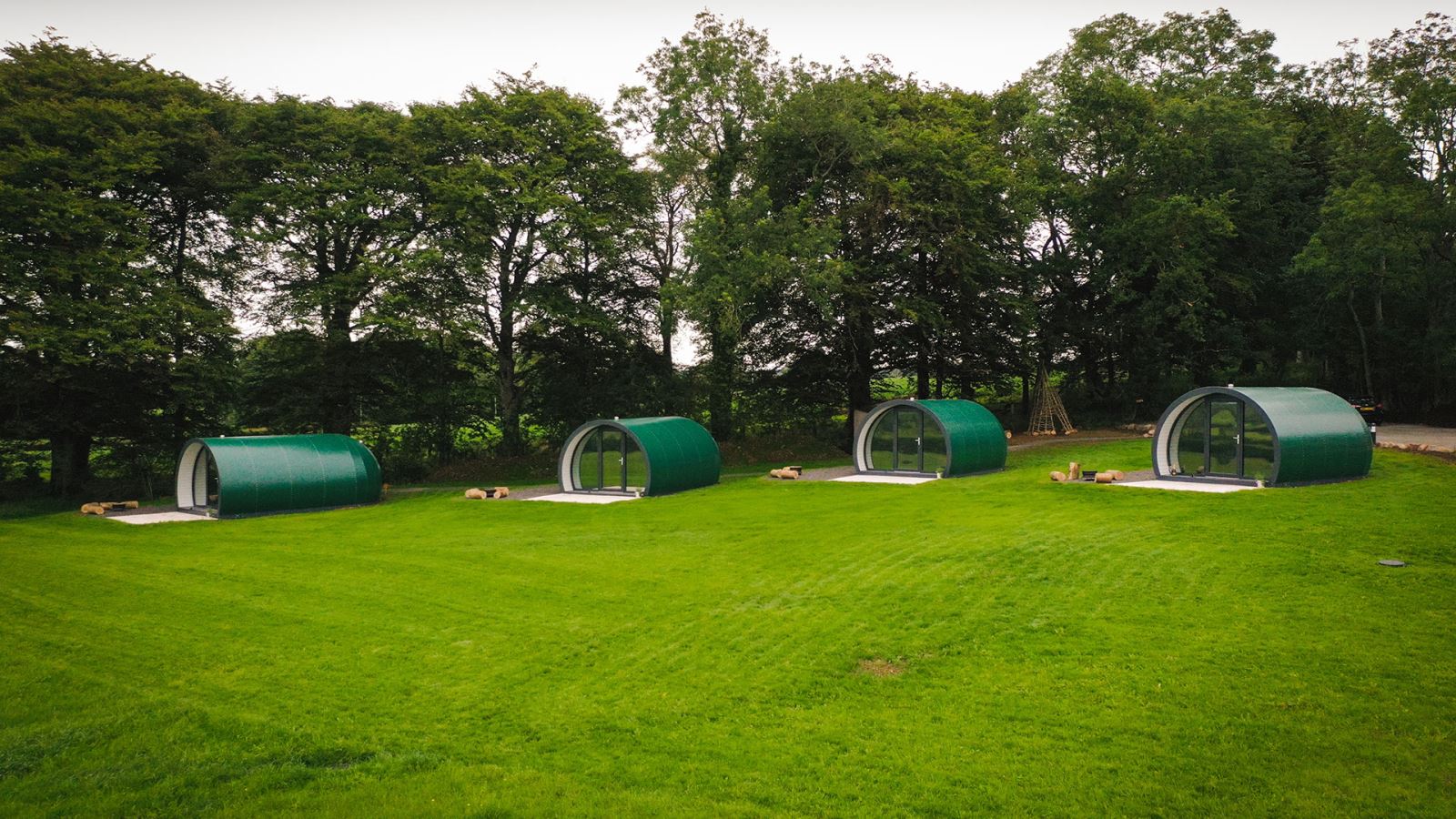 Outside each pod has its own fire pit area. Every night we roasted s'mores under the stars and it was just magic.
Everyone we met on our journey was incredibly lovely and we had a blast.
Discover Northern Ireland has launched an exciting interactive experience, making it super easy and fun for you to choose your own giant adventure. Play the Choose Your Giant Adventure game and book your next short-break!
Thank you so much Discover Nortthern Ireland, it was an incredibly special trip.
Embrace a Giant Spirit with your own trip in Northern Ireland - a small step to a giant adventure.