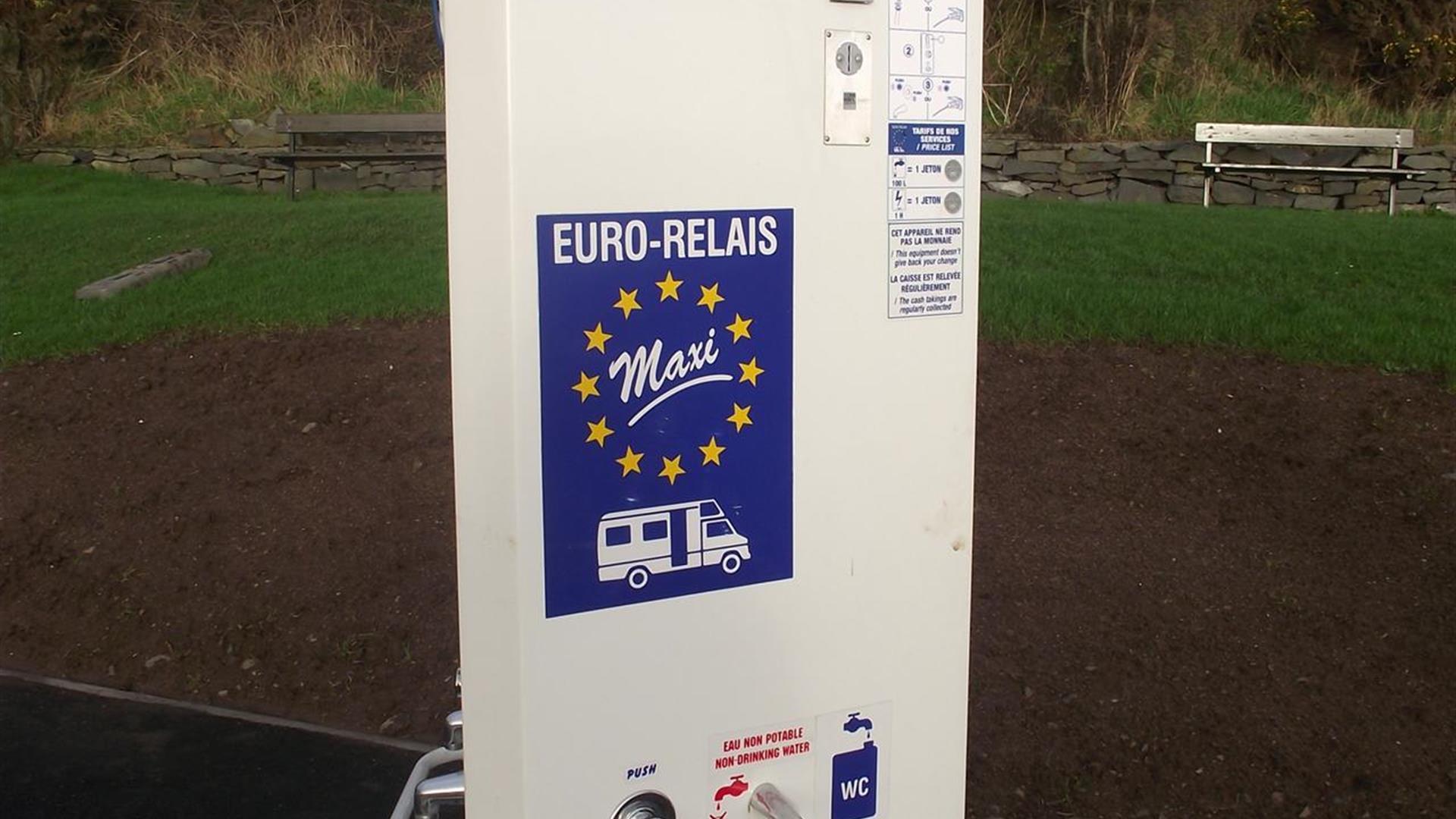 About
This Aire De Service facility is located in a superb parking venue located in the coastal town of Donaghadee just off the A2 home to an iconic lighthouse and numerous restaurants and shops. Its close proximity to Belfast, yet coastal location, make it a superb stop off whilst touring the Strangford Lough and greater County Down area.

The Commons, Millisle Road, Donaghadee BT21 OHZ
Tel: 028 9188 4774
(Charge batteries, dispose of waste water and take on fresh water)

Currently overnight sleeping/camping in motorhomes at the site of the motorhome service point at the Commons, Donaghadee, is prohibited by law. However there are several commercial sites in the Borough which can accommodate motorhomes for overnight stays.

Cloughey Caravan Park can accommodate motorhomes during the winter months. Electric hook, showers, toilets and launderette are available. Please contact the operator prior to arrival to ensure facilities are operational.
55d Cloughey Road, BT22 1JB
Tel: 07702 018 387

The next nearest facility is in Dundonald, outside of the Ards and North Down Borough but not far. The only services available at this site during Nov – March are via the motorhome point.

Details of camping and caravanning sites can be found in our Accommodation section of the website and for outside the borough please visit Discover Northern Ireland.

Tokens available from:
The pavilion on site (open April to September only, during daylight hours)
Pier 36 Bar and Restaurant, 36 The Parade, Donaghadee BT21 OHE (open 11:00 - 23:00)
Cost: Tokens £2 each - 1 token buys 1kw hour of electricity, 100 litres of water and toilet /waste water disposal.

Please do not buy more tokens than you need for your stay in the area, as we cannot guarantee that tokens can be used elsewhere.
Please:
- be considerate with noise levels
- leave the area as clean as you found it
- move away from the service point when another motorhome wants to use it
- buy petrol, food and other supplies locally when feasible

For queries or to report faults with the service point please telephone Ards Visitor Information Centre.