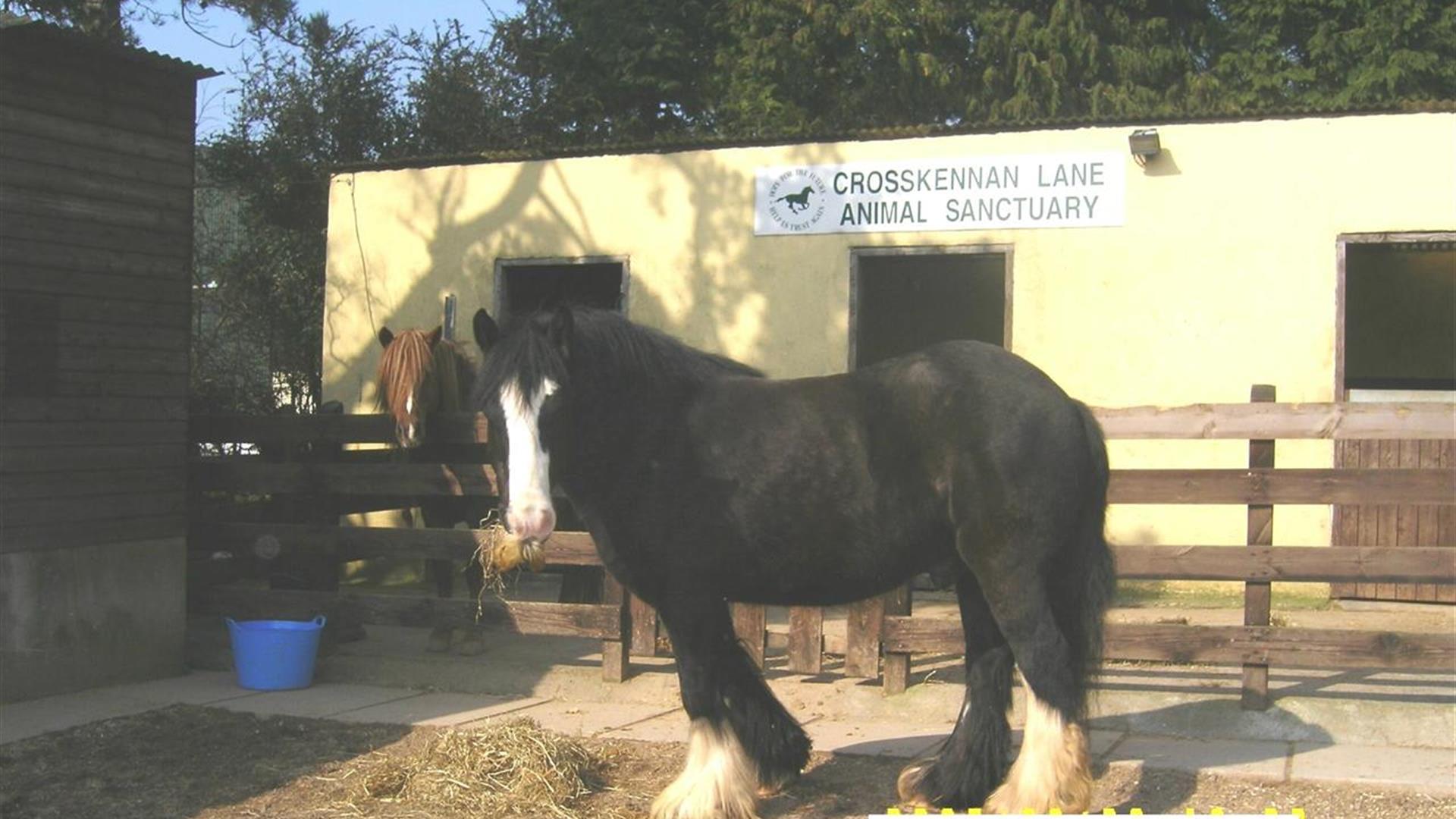 About
Crosskennan Lane Animal Sanctuary, CLAS, situated 2 miles outside Antrim town, is the only horse welfare charity based in N.Ireland. A unique range of horse riding lessons and experiences, including equine massage is on offer. As well as learning a new skill, meeting new people and getting fit, you will be supporting the charity and helping to feed the many rescued animals in it's care. All the horses and ponies that provide lessons have been rescued from neglect or abuse. They have been nurtured back to health, both physically and spiritually, and are raising funds for their less fortunate friends. This is a chance for the public to become a part of their success story: a chance to make a connection with these wonderful horses.

Our qualified instructors are offering:
•Private one to one lessons for 1 hour
•Small group lessons (no more than four people)
•Lead rein lessons - 7 years and over for 1 hour
•Lead rein lessons - under 7 years 30 mins
•Back in the Saddle
•Coffee Mornings
•Picturesque rural rides on quiet country roads

We cater for everyone; from the very nervous, novice rider to those looking for a more challenging experience.
Our Gift Vouchers make an exciting present.

Why not celebrate a milestone occasion by embarking on a new venture. Revisit a hobby long forgotten. It's never too late to get 'Back in the Saddle'. Our Coffee Mornings are an ideal way to get together with a few friends, have a lesson and refreshments.

Visits to the sanctuary are strictly by appointment.
Book Tickets
Facilities
Establishment Features
Parking & Transport