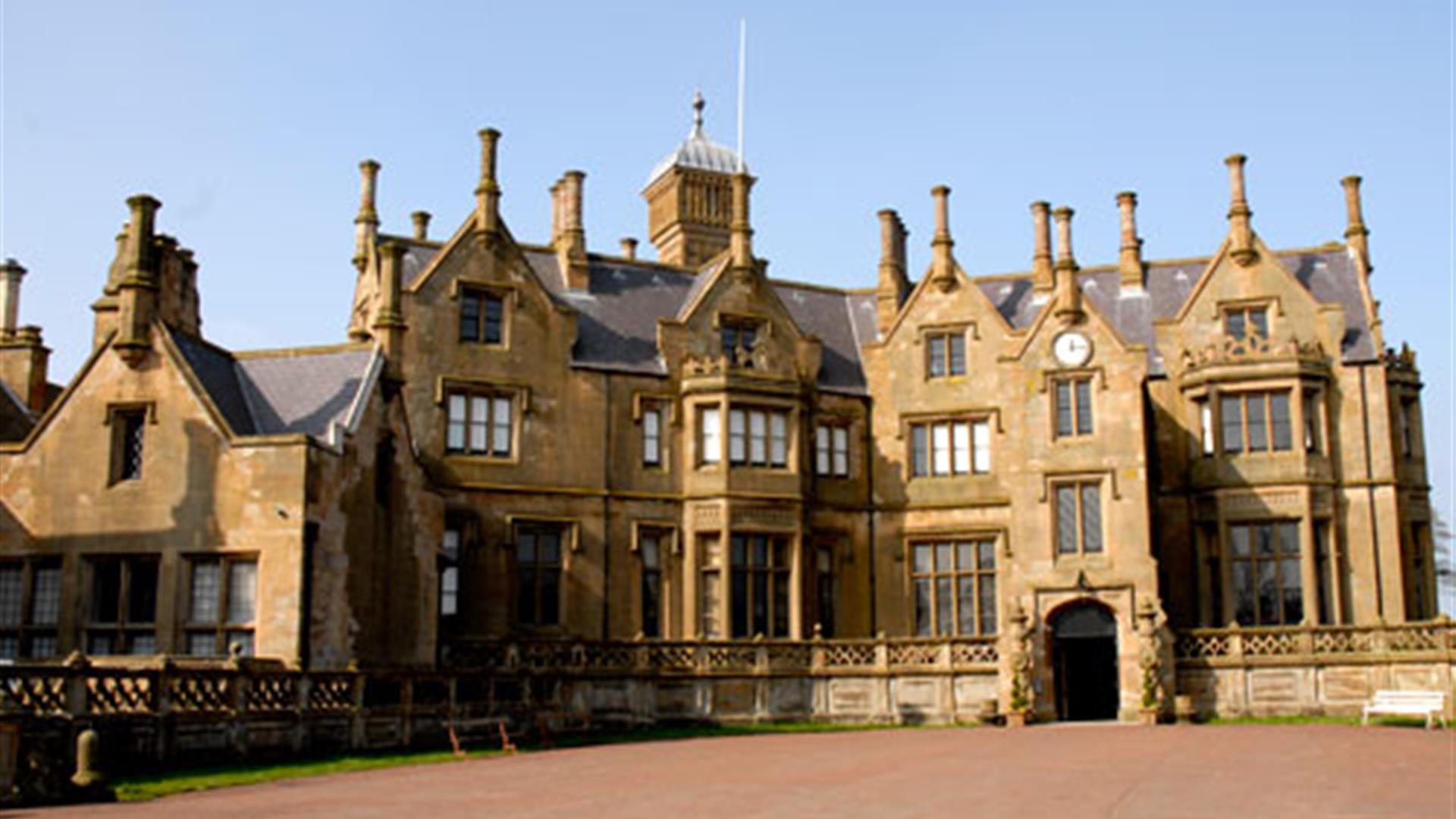 About
Brownlow House Tea Room is situated in Brownlow House and serves breakfasts, freshly baked scones, tray bakes, chef special lunches, specialised teas and coffees.
This stunning venue steeped in history and situated in historical Lurgan is a beautiful undiscovered gem and is ideal for weddings functions and conferences in Northern Ireland.

Brownlow House or Lurgan Castle as it is locally known, was built in 1833 for the Rt. Hon. Charles Brownlow and was owned by the Brownlow family until the turn of the century, until changing fortunes resulted in the property being sold to the Lurgan Real Property Company Ltd. Subsequently the house and the surrounding grounds were purchased on behalf of Lurgan Loyal Orange District Lodge who own the property to this day.

Brownlow House, built in age of grandeur and cultured tastes, is an imposing building situated just a few minutes walk from the town centre. The house is a prominent landmark with its lantern shaped tower and forest of tall chimney pots, each one a different design in a variety of complicated pierced scroll work and interlacing bands dominating the skyline. it commands a stunning view across the park and lake, which were once part of Lord Lurgan's Estate, but are now owned by Craigavon Borough Council.

The building, built from Scottish sandstone was designed in Elizabethan style by the famous Edinburgh architect, William Henry Playfair and was recently listed by the Department of Environment as being of special architectural and historical interest.

At the outbreak of the First World War, Brownlow House was the headquarters of the 16th Battalion Royal Irish Rifles and the 10th Battalion Royal Irish fusiliers, while in the Second World War various contingents of British and American troops were stationed in Lurgan at Brownlow House. General Dwight D. Eisenhower, the Supreme Allied Commander is said to have stayed at Brownlow House with his men and the room he stayed in has since been renamed the Eisenhower Room.

Legend has it that there is a tunnel that runs from Brownlow House under the Park Lake up to the Castle Lane in Lurgan.
Book Tickets
Facilities
Children & Infants
Baby changing facilities
Children's Menu Available
Highchairs Available
Payment Methods
All major credit/debit cards accepted