Meet Mark from Dalriada Kingdom Tours
My journey towards tourism began 22 years ago when I met my wife, Rosemary. Her family have always been involved in tourism. On her mother's side the women ran boarding houses on Causeway Street, Portrush, whilst the men were pro golfers or caddies at Royal Portrush Golf Club. On her father's side they were local kelp harvesters, fishmongers, tour guides, handymen and fortune tellers and they have traced their heritage back to the Spanish Armada shipwreck of the Girona that floundered on the Causeway in 1588.
I am the third generation to guide here, and am keen to continue the tradition, with my son Jamie and grandson Oran following in the footsteps of their forefathers. Oran is only 7 but he could teach us all!
I was motivated to start this journey by my father-in-law William John and his love for our people and this special place. His father Alex Purdy was the first guide at the Giant's Causeway, using a pony and trap to bring folk to see the stones.
William John gave me an education beyond any course or qualification. One evening in June 2014 as he sat basking in the setting sun, he described to me the Causeway in intricate detail, the way it was when he was a boy, and at the end of his story he simply turned to me and asked, "where did all the visitors go Mark?" To see it empty and have no one there telling our stories was sad, so it was with a real passion that I set about creating Dalriada Kingdom Tours in 2016.
For three years before that I was a tour guide for the National Trust gaining qualifications, experience and craft and it is my expertise and knowledge that enables me to offer visitors a chance to experience something raw, authentic, and truly emotional. I am an old-world guide keeping alive this traditional occupation in its purest form.
The ethos of Dalriada Kingdom Tours will never change - we exist to breathe new life into a forgotten history, shine a light on a heritage that was almost lost and tell the stories of the people from this shore. We pay homage to our past, aim to have an impact in the present and evolve into the future.
In the coming months and years I look forward to doing business the old fashioned way, building on my good reputation and gaining repeat customers and referrals through word of mouth.
Has Mark inspired you to take a trip along the Causeway Coastal Route? Learn more about The Giants Causeway Guided Tour with Dalriada Kingdom Tours.
Meet Claire from Mussenden Sea Salt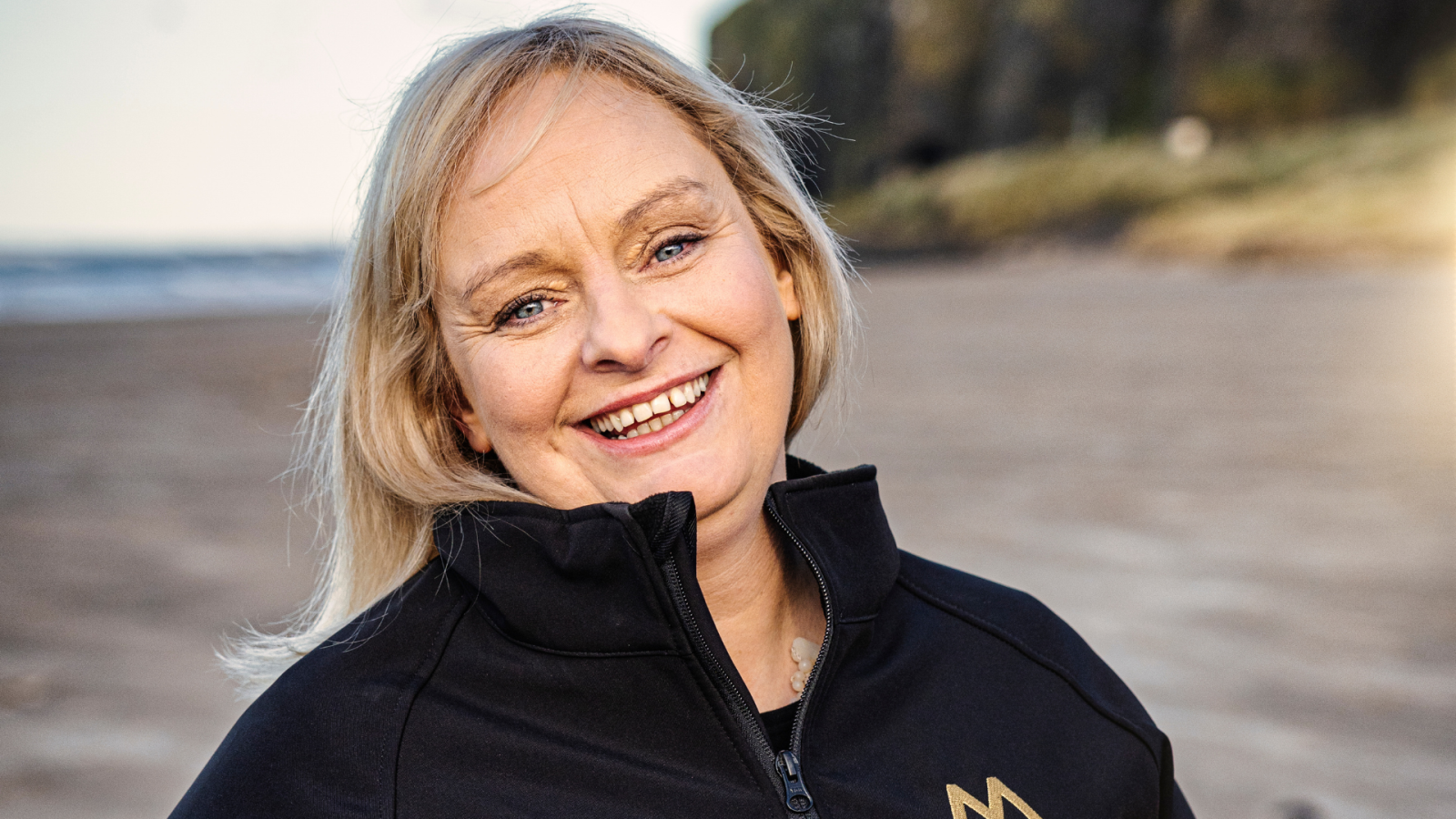 Northern Ireland's Giant Spirit to me is the place and the personality of the local people, embracing and immersing ourselves in the stories and the magic of this place that we are privileged to call home.
During the pandemic, I realised that wellness was
Wild
Experiences
Living Landmarks
Nature Exploring
Spirit Soaring
It was during that momentary pause that the world took in 2020, that I realised I wanted to share this magnificent landscape, history and culture with others, sharing this place with our visitors in a way that makes them feel at home.
Up to that point I had been working in personal development whilst studying psychology, and it was during this time that I began developing the Mussenden brand. During my research I discovered that no one in Northern Ireland was producing sea salt and my curiosity quickly became a passion, combining my favourite things; being in nature and the sea.
I have deep connection with the land and my ancestors have been around the Binevenagh and Causeway Coast Area for centuries, and so by creating unique dining and wellness experiences I am able to share this wonderful area and its hidden history.
Mussenden Experiences, in partnership with the National Trust, offers the exclusive opportunity to dine in one of Northern Ireland's most iconic landmarks, Mussenden Temple, and we also offer a luxury dining experience on Downhill Beach, under the shadow of Mussenden Temple and Binevenagh Mountain, an Area of Outstanding Natural Beauty. We offer visitors an opportunity to connect with a local food producer with deep ancestral connections to the Causeway Coast, and to taste, feel and immerse themselves in the local landscape in a way that connects the ancient with the modern, in a high-end, sustainable manner which creates wonderful memories.
I never fail to enjoy when people walk into Mussenden Temple for the first time and they can't help but gasp at its magnificence, or that moment of deep connection that is evident as the relaxing sounds of the sea on Downhill beach wash over them. Those are special moments to witness, and it cements my passion to continue creating and collaborating with local businesses that share our vison of creating lasting memories for visitors.
Tempted to try Claire's experiences? Check out Mussenden Unwind