As we become more aware of the need for sustainability and eco-tourism, we want to help our planet by causing the least amount of carbon footprint along the way, while exploring our beautiful land.
Why not spend the weekend in one of the many eco-friendly accommodations available throughout Northern Ireland! Experience eco-friendly tours by land or sea, learn how to grow your own vegetables, spend a day foraging for food, or let someone else do the hard work and treat your taste buds to some homegrown produce.
Get away from the rat race, give yourself a technology detox and spend time embracing the natural beauty of Northern Ireland.
A place to stay
Choosing a green getaway doesn't necessarily mean less interesting or exciting. As the following destinations in Northern Ireland prove, by unfollowing the crowd and thinking outside the box, you'll actually be getting a whole lot more from you time off.
1. Finnebrogue, Downpatrick, County Down
Sleep under the stars in a hammock or opt for a tree tent. A truly magical experience awaits as Bushman Rob will show you how to make fire and build a shelter in the woods before settling down around the campfire and cook dinner. Reconnect with nature and sit back and relax as the sunsets in the most beautiful surroundings.
2. Birch Cottage – Lackan Cottage Farm, Newcastle, Co Down
Surrounded by birdsong and clean air, with wonderful views of some of the most stunning countryside Northern Ireland has to offer, Birch Cottage is a delightful off-grid, self-catering cottage designed to help you to reconnect with nature and each other. With hand crafted accommodation that doesn't compromise on comfort, it's not just the perfect relaxing retreat for re-charging your batteries, it's also the perfect jumping off point for a host of activities and adventures in the nearby Tollymore & Castlewellan Forest Park, Mourne Mountains and Newcastle beach.
3. Avish Self Catering, Co Londonderry
Set high on a wooded hillside outside Derry, this 250 year old traditional, artisan dwelling has been carefully restored and lovingly transformed into charming, cosy country getaway using original local crafts, artwork and furniture. Not only the perfect spot from which to explore the stunning Causeway Coast and Donegal, its extensive private grounds means there's loads to do with family and friends without having to jump in the car. Here you're encouraged to make full use of the courtyard, garden, patio with barbecue facilities, paddock, woodland area and even forage for lunch or dinner in their spiral food garden, fruit bushes, strawberry pots and rhubarb plot. It doesn't come much greener or more rewarding than that.
4. Further Space, Glenarm Castle, Co Antrim
Set on the grounds of 17th-century Glenarm Castle, there are 9 glamping pods which overlook the sea and surrounding woodland area. This idyllic hideaway is designed to let you reconnect with the simplicity of nature without forgoing all of life's little luxuries. Committed to protecting the natural environment through sustainable practices, including insulatation to preserve heat and compost bins on site, tranquil luxury is also provided in heated towel-rails and a gorgeous fire pit, the perfect location for those mindful of how precious their time is.
5. The Salthouse Eco-Lodges, Ballycastle, Co Antrim
Nestled in woodland at the foot of Knocklayde Forest, with breath-taking views over the Atlantic Ocean, these luxurious off-grid, eco-lodges offer sustainability with very little sacrifice - drawing all their energy from their own local wind and solar supply. With so much to see and so much to do right outside the window, The Salthouse Eco Lodges are the perfect way for couples, families and groups of up to six, to leave the rest of the world behind for a while.
6. Port Moon Bothy, Causeway Coast, Co Antrim
If you're looking to get back to basics and seeing how you survive without the usual 21st century comforts, they don't come much more 'no frills' than Port Moon Bothy. Set in a remote section of majestic Causeway Coast overlooking the Atlantic, this unique destination has no running water, no electricity and even no roads running to it - access is usually by sea or overland on foot. As the scouts would say 'be prepared', because everything you need for a night's stay will have to be taken with you. But however much you take there, you'll be taking an experience you'll never forget home with you when you leave.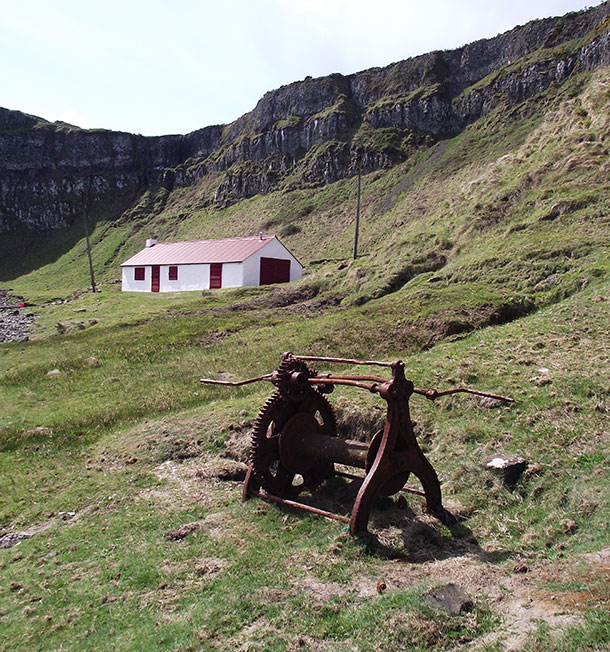 Food
Even if you're not staying somewhere environmentally friendly, you can still make your getaway a little greener and a whole lot more interesting through the food you eat. Not only will it make you feel a lot better, you'll have a lot more to share with friends when you get home.
1. Millbank Farm, Ballynahinch, Co Down
This 6th generation family farm grows over 40 kinds of veg, putting quality and seasonality at the forefront of everything they do. It's all hand-picked daily and sold at their own farm shop, just 6 miles away in Saintfield, so it's just about as fresh as food can get. So why not swing by if you're staying in the area.
2. Harty Culture, Co Armagh
Set among the beautiful orchards of Co Armagh, this family run agricultural business has recently introduced year round Foraging & Nature tours. They're a really fun way for you to reconnect with the natural environment as well as the food we eat and the land it comes from.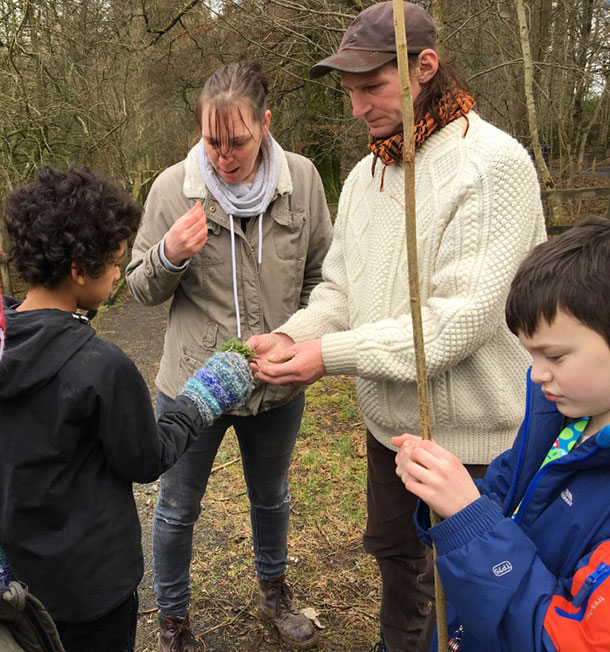 3. Pottingers, Belfast, Co Antrim
As well as offering inventive interpretations on culinary classics, co-created with an array of local artisan growers, farmers, bakers and suppliers, Pottinger's Café is also a great spot to sit with friends or family, soak up the atmosphere and watch the world go by their window.
From their gourmet breakfast, luxurious lunch menu or just something on the go, everything here's utterly delectable. Not to mention fully compostable and biodegradable too.
4. Ballylagan Organic Farm, Ballyclare, Co Antrim
If only we had more places like Ballylagan, we believe everyone would be eating greener all the time. In keeping with their 'Farm Eat Sleep Shop Organic' mantra, not only is nearly everything in their farm shop produced on their own farm, they also offer a range of delicious homemade items from their kitchen and bakery too. It's a location that's definitely worth go out of their way for, because they go out of their way to make everything so delicious and nutritious.
Activities
What we do when we're on a break can have a much impact on the environment as where we stay and what we eat. But as these activities show, going green can still be great fun.
1. Causeway Coast Foodie Tours, Foraging for Food, North Coast, Co Antrim
A range of sensational experiences capturing the culinary heritage of the Causeway Coast through its mouth-watering, locally produced, award-winning, food and drink. Personally-guided by Causeway Coast local Wendy Gallagher, each trip offers exclusive tasting sessions and behind the scenes access, promising to introduce you to new food experiences and astonishing taste combinations, opening the door to previously undiscovered local food producers in a convivial and relaxed atmosphere.
2. Walk the Mournes, Newcastle, Co Down
Take your green getaway to new heights, walking the majestic Mournes with expert local mountain guide Peter Rafferty. Listen to amazing stories of smugglers and soldiers and legends of old, while he leads you through the rocky paths and passes, stopping regularly at the most scenic spots, so you can take in the stunning sights and sounds of this special mountain range.
3. Shean's Horse Farm, Armoy, Co Antrim
Avoid the usual 'horses for courses' holiday experiences, by saddling up at this warm and welcoming horse farm. Offering trekking options suitable for all ages and all abilities, they'll take from the lowland pastures, along mountain paths to the heather clad peaks with panoramic views over 5 counties.
4. Orchard Acre Farm, Co. Fermanagh
With cookery workshops focusing on organic, local ingredients and an amazing, super comfortable eco-barn to hang out in, this family farm offers a really interesting and enjoyable alternative to the usual hen party and private function destinations.
5. Xhale, Slieve Gullion, Co Armagh
Surrounded by sacred sites, amidst the stunning landscape of Slieve Gullion, Ann Ward will help you discover inner peace, contentment and well-being, helping you be at one with nature through a variety of experiences such as the ancient Japanese ritual of Shinrin-Yoku (Forest Bathing), Mindfulness, Meditation and Yoga.
We hope you enjoy these suggestions. Let us know how you get on and join in the conversation online at #MyGiantAdventure