Find our Spotify Playlist here.
Sit back and relax as you enjoy our new audio-series of enchanting Soothing Stories from Northern Ireland, which will bring you on a tranquil journey through beautiful landscapes, rich culture and extraordinary heritage.
Some of our finest, local talents were involved in the production of the four-part series, with actors Conleth Hill and Bronagh Waugh lending their voices to bring the local terrains, mythical tales and stories to life.
As we all yearn to travel, we are providing the ultimate armchair travel experience from the comfort of your own home. These new calming audio-originals are an opportunity you to escape and embrace unique magical adventures from Northern Ireland, even for a short while, as a bedtime story or on a daily walk.
Be inspired to discover Northern Ireland's Giant Spirit, as you unlock your wanderlust and stride through the Narnia inspired Mourne Mountains then on to Armagh's blossoming orchards. Transport yourself to the Fermanagh Lakelands and the magnificent Sperrin Mountains through to the walled city of Derry~Londonderry, the Causeway Coastal Route, Belfast City and the Ards Peninsula.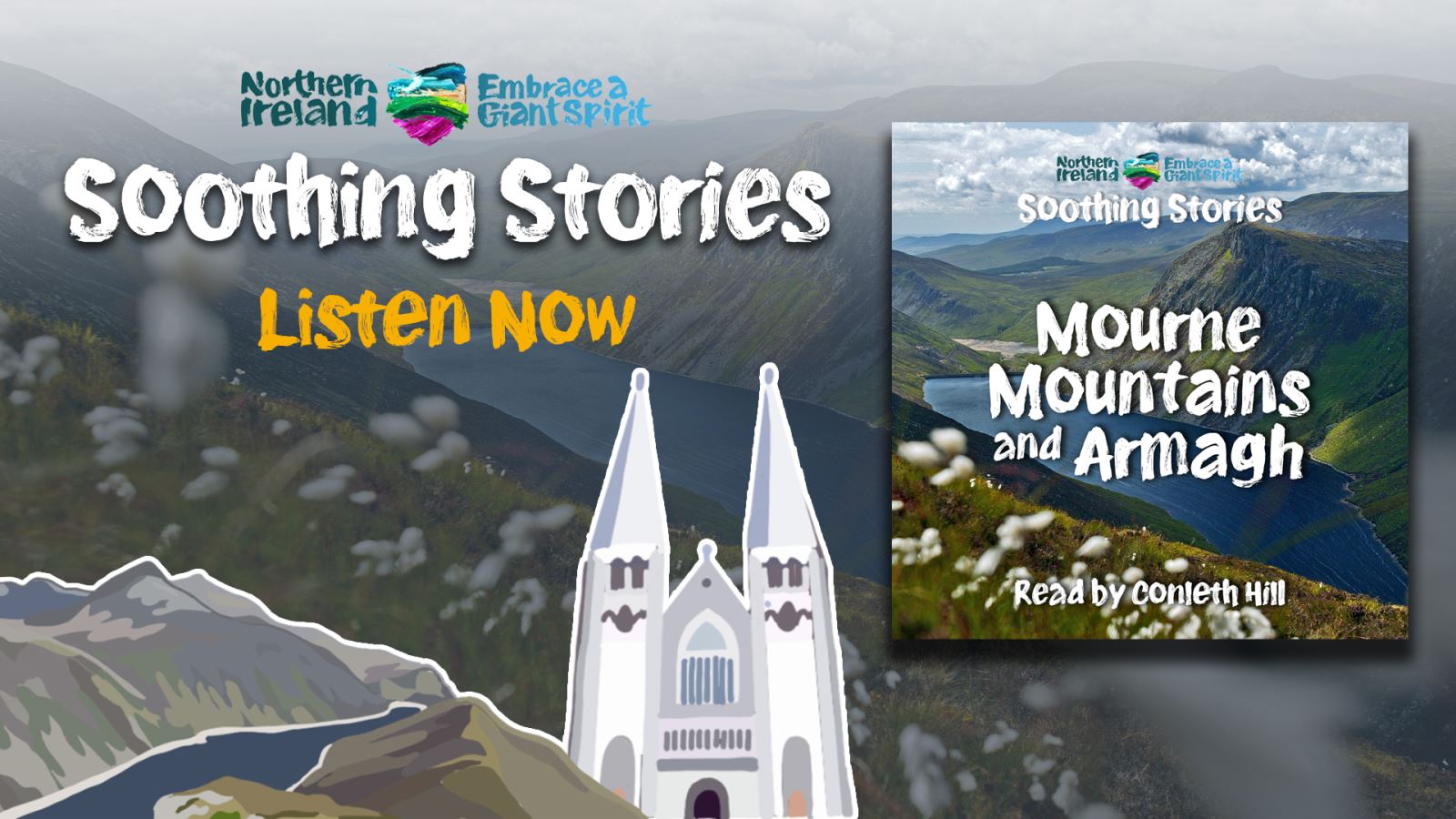 These brilliant stories have been written by author and acclaimed travel writer, Seth Linder, from his home in Rostrevor, County Down.
Bronagh Waugh, born and raised in Coleraine and known for her roles in The Fall and Derry Girls, said: "The stories have been written and produced in such a calming and lulling way, I hope listeners can really relax, transport themselves in their mind to these landscapes and embrace the giant spirit of Northern Ireland, particularly at a time when our travel is limited."
You can listen to the four Soothing Stories of Northern Ireland for free on the Discover Northern Ireland Spotify channel here.