Scenic, dramatic and inspiring, the Causeway Coastal Route is a constant feature of global top tens and top fives when it comes to visitor experiences and bucket lists. Around every corner of this spectacular winding route you'll find thrills and adventure, as well as peaceful retreats. The variety along the coastal route means there's something for everyone and a multitude of ways you can see it.
Castles and citadels at Carrickfergus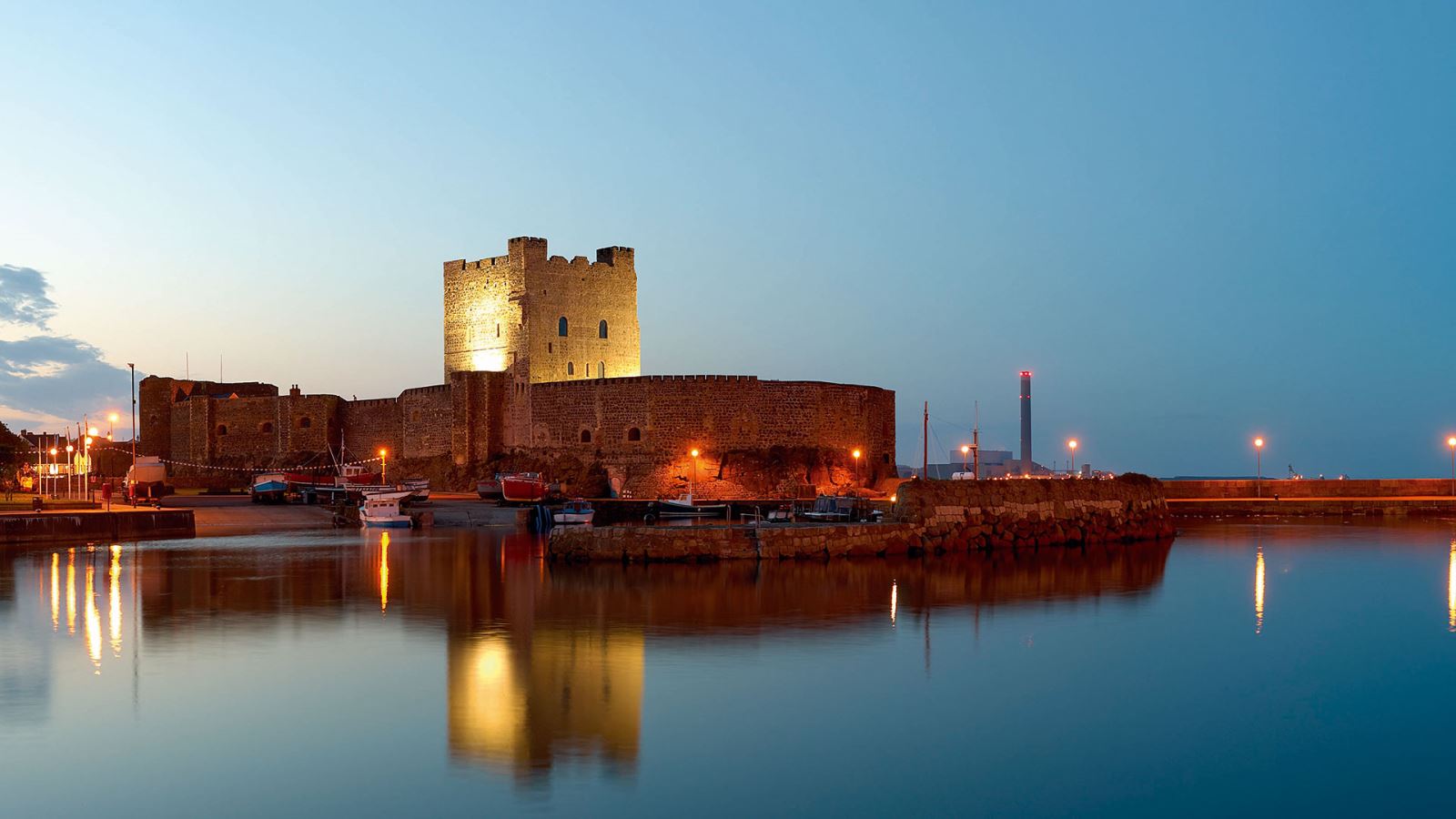 Why not start with a view over Belfast Lough from Carrickfergus Castle. With a history dating back eight-hundred years this Norman citadel has played an important role in Northern Irish history. Well worth a visit if you want to find out more.
Go for The Gobbins Cliff Path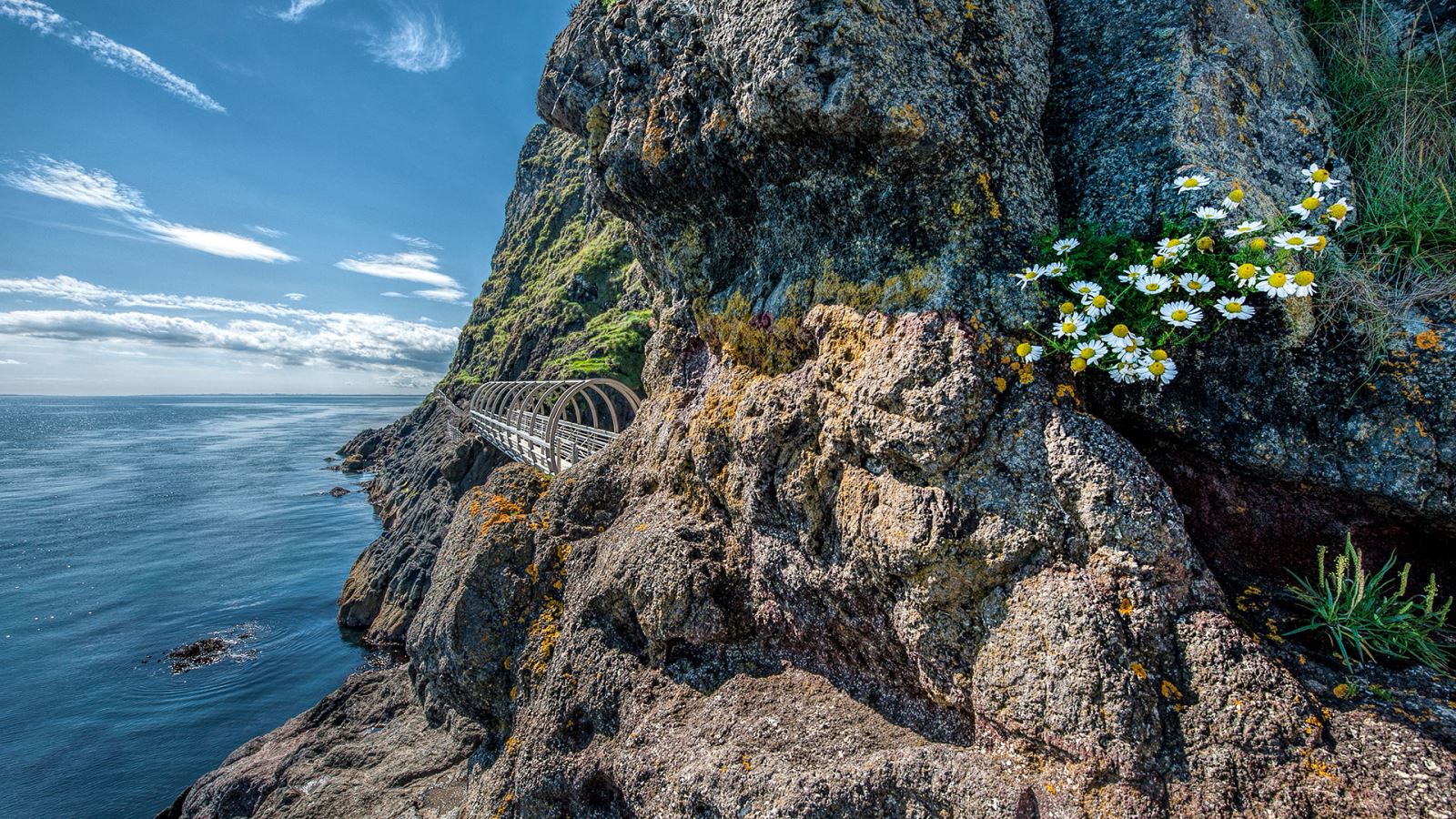 The glorious Gobbins Cliff Path is a great introduction to the drama of the oceans and seas you are about to experience along the Causeway Coastal Route. This two-and-half hour fully guided walking tour through suspension bridges, tunnels and pathways offers visitors a unique cliff-walking experience you're unlikely to find anywhere else.
Glorious Glenariff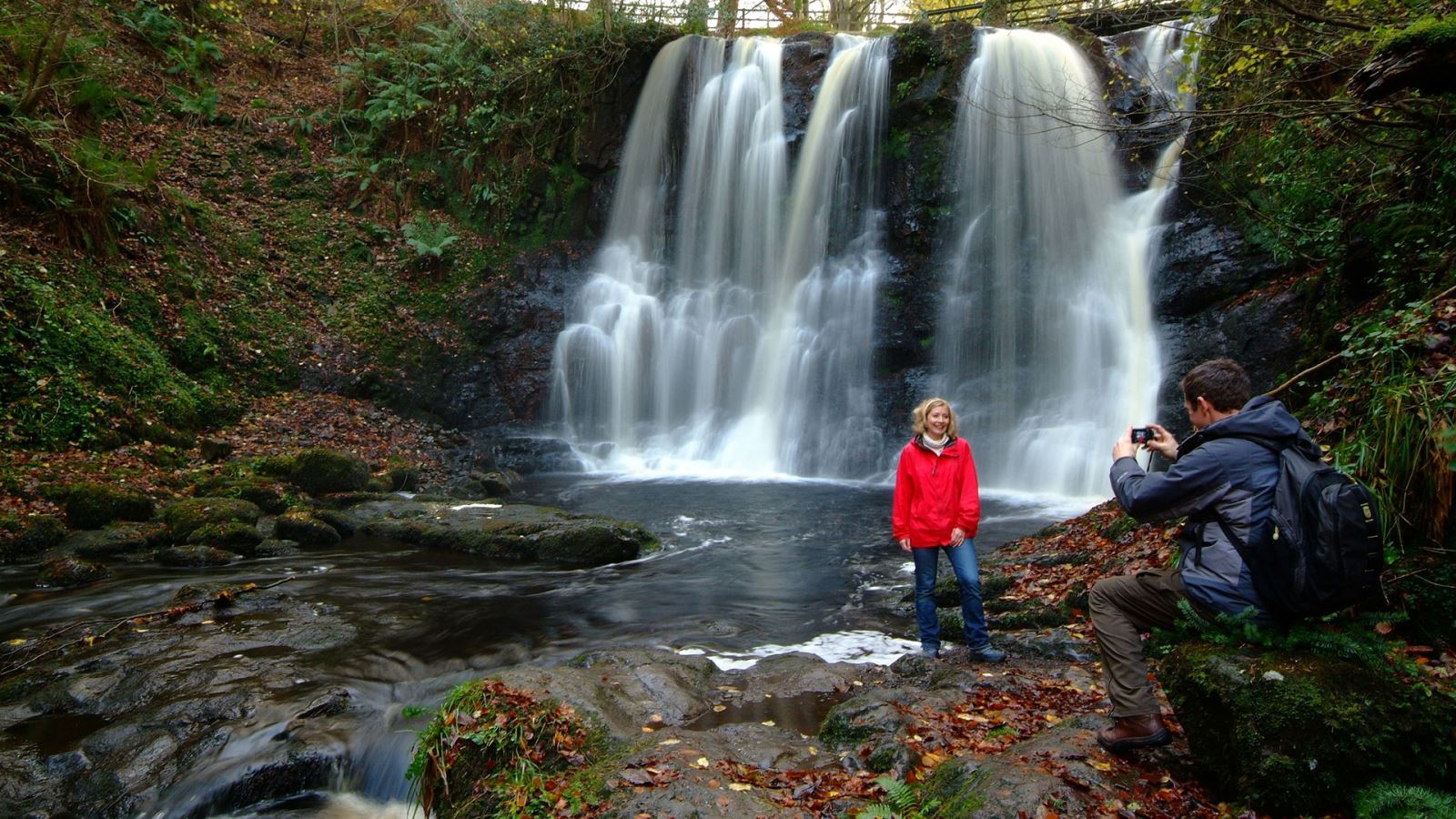 Located at the heart of the Glens of Antrim, and set in a classic u-shaped valley, the Waterfall Walkway in Glenariff Forest Park opened 80 years ago. The forest trail follows a recently renovated boardwalk through the nature reserve, past spectacular scenery, river gorges and three beautiful waterfalls. This is a big attraction for nature lovers and those after a pretty picture too.
Remote beauty at Rathlin Island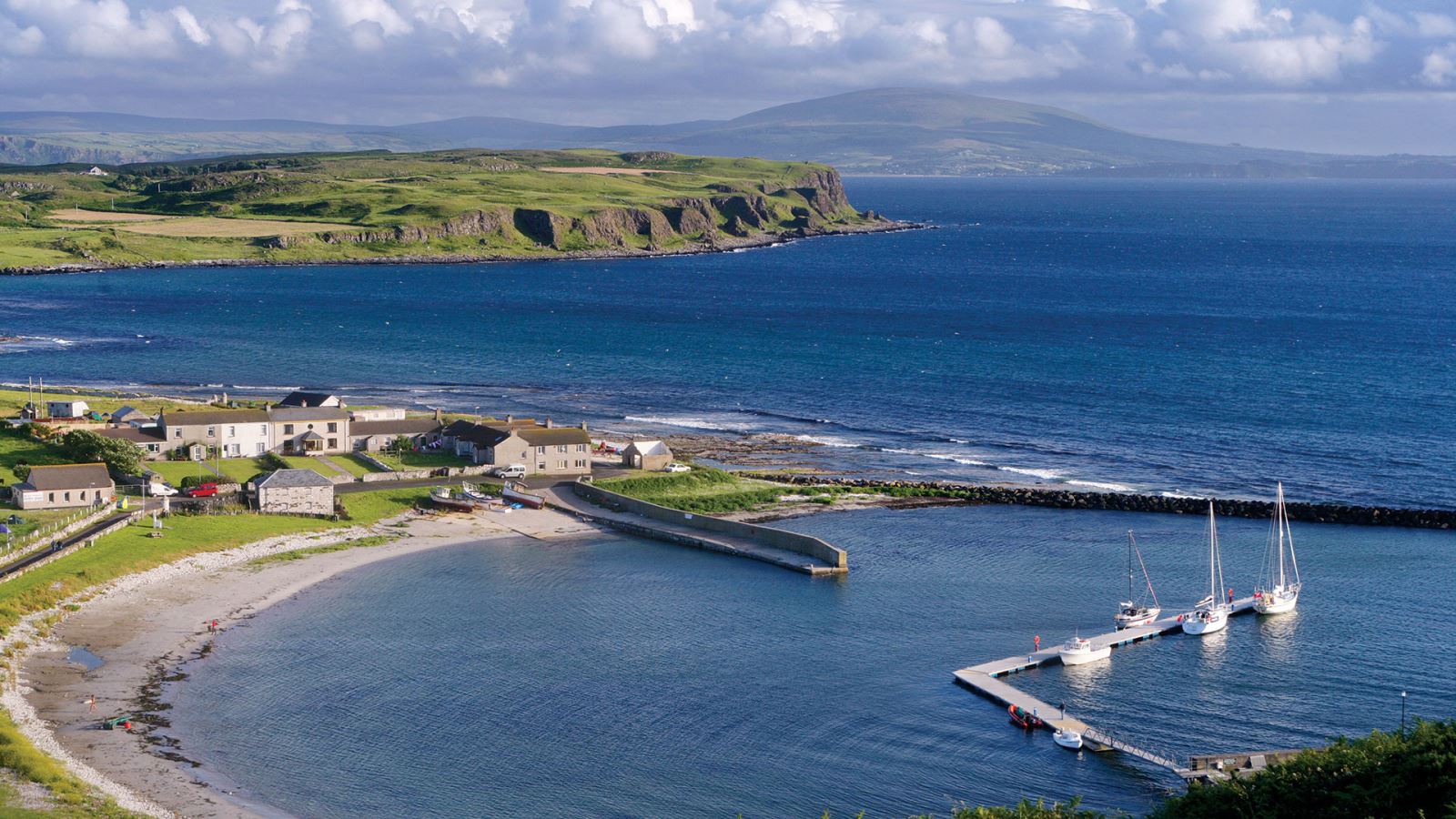 With its striking lighthouses and picturesque backdrop, Rathlin Island lies just off the coast and can be reached via a regular ferry service from lovely Ballycastle. Once the refuge of Scotland's Robert the Bruce it is now a haven for wild birds, seals and puffins and it can be yours for a day too. Bird watchers, do not miss.
Made for Instagram – Carrick-a-Rede Rope Bridge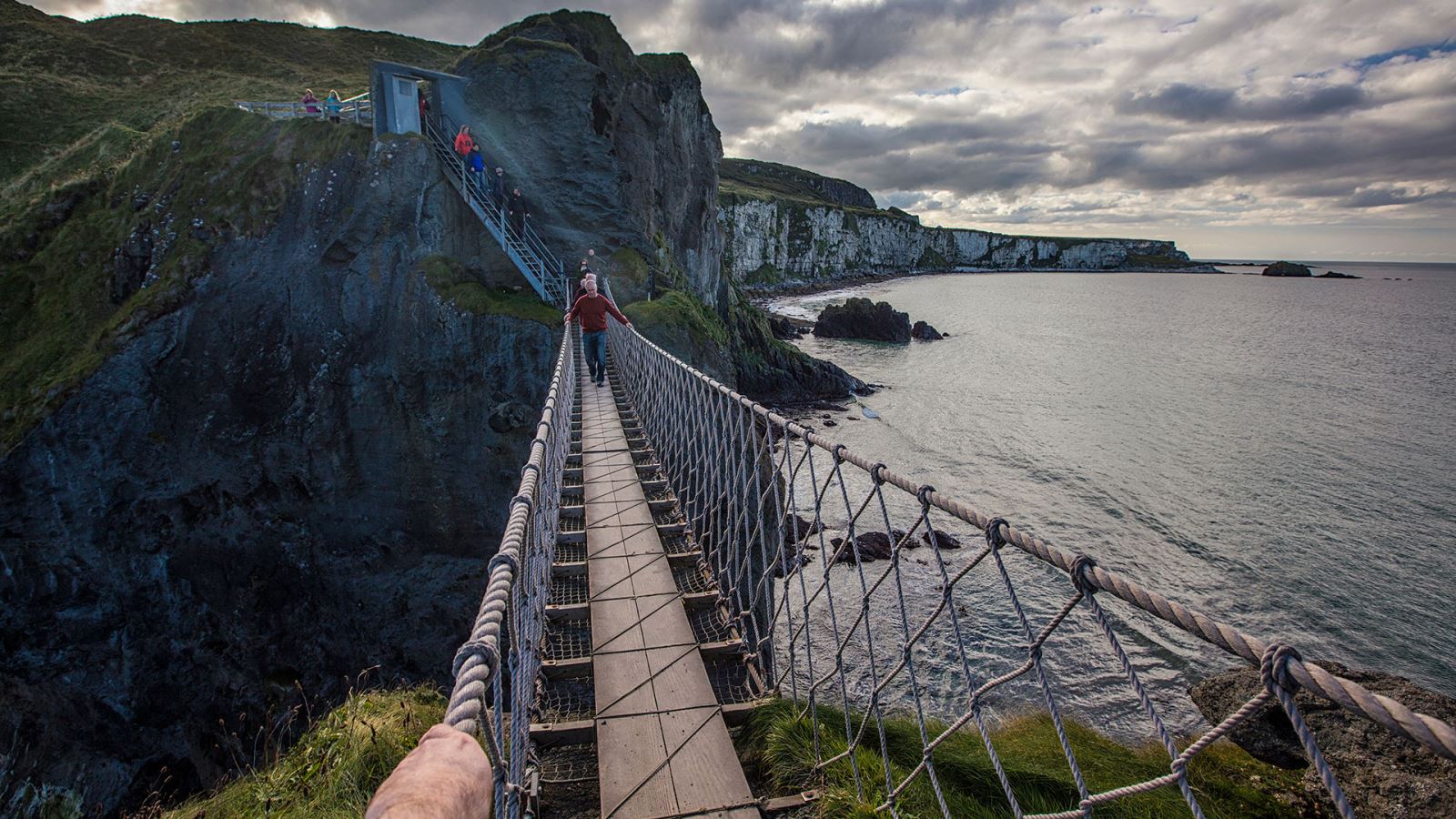 You'll quite fancy having a pair of wings yourself when you're halfway across the famous Carrick-a-Rede Rope Bridge. This National Trust site crosses a deep chasm, which was originally erected by salmon fishermen. On a good day you'll enjoy uninterrupted views of Rathlin and the Scottish Islands, and nature lovers will find themselves surrounded by unique geology, flora and fauna. Just as well there's plenty to look at because you don't want to look down.
Whiskey galore at Bushmills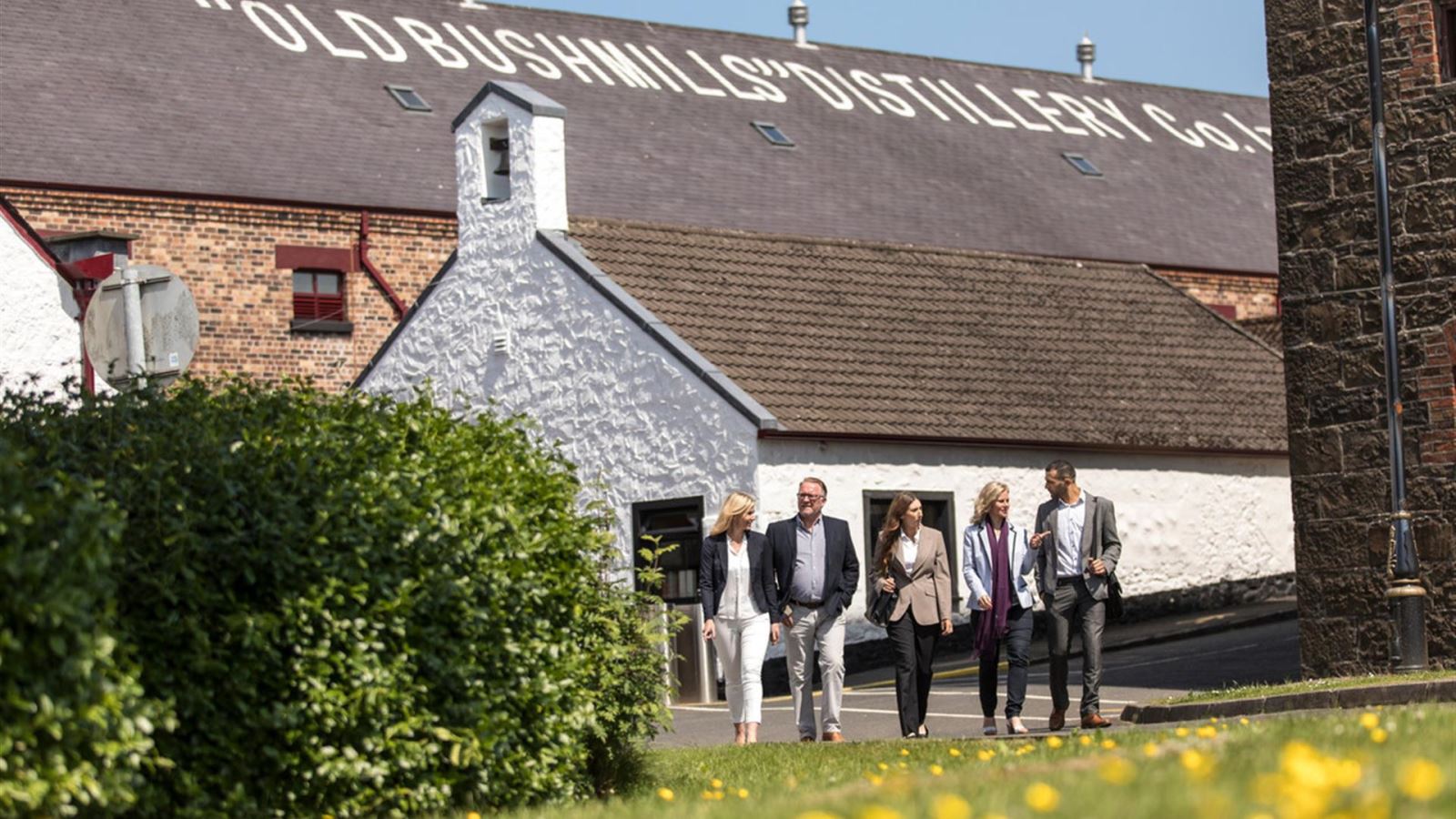 You're going to need a settler, so treat yourself with a visit to Ireland's oldest working distillery in Old Bushmills Distillery. Go and take the guided tour and learn all the secrets behind the tastes you'll get to sample.
UNESCO-protected Giant's Causeway
Don't have too much though, you've more balancing to do at the world-famous Giant's Causeway. Arguably Northern Ireland's most famous attraction, the causeway was formed over 60 million years ago, when molten lava cooled suddenly on contact with water. It's an awe-inspiring landscape featuring hexagonal basalt columns and has left behind distinctive stone formations with fanciful names including the camel, wishing chair and the organ. When you're there, make sure to head for the world-class Visitor Centre, where you'll learn all about it.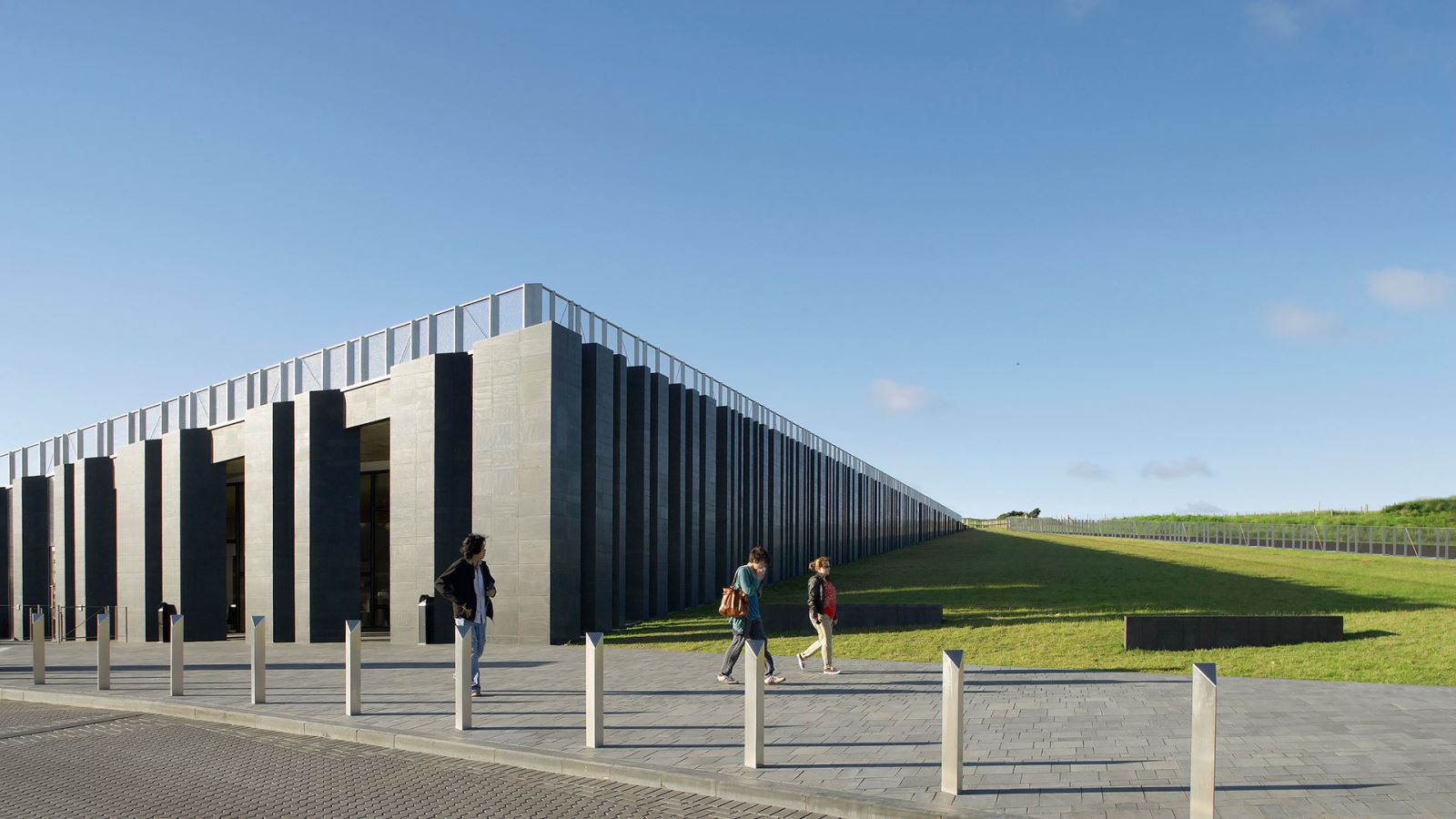 Courtesy of Hufton and Crow
If you fancy another view then get in touch with Aquaholics. These guys offer wetter ways of seeing the Carrick-A-Rede Rope bridge and the Giant's Causeway and if you're up for it they'll take you on a scuba dive looking for shipwrecks. Those who enjoy the challenge of catching their own lunch should hop on board the Causeway Lass to see what you can reel in.
Drama and vertical drops at Dunluce Castle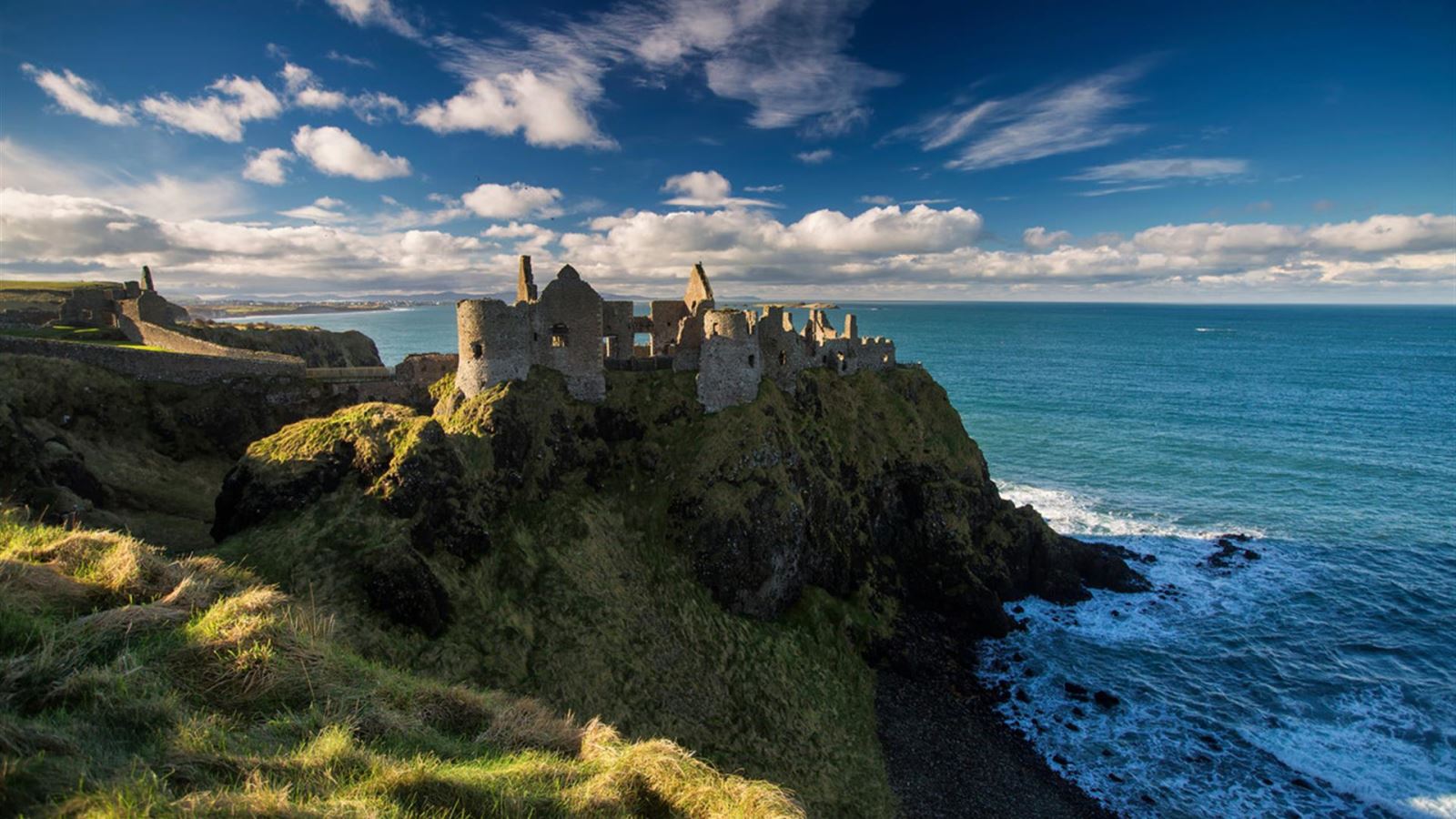 Back on dry land don't miss Dunluce Castle. This 17th century castle sits perched on rocky cliffs overlooking the North Atlantic. During a stormy night in 1639, part of it fell into the sea and it was abandoned. The magical ruins have inspired many including Winston Churchill and writer CS Lewis.
Catch a wave or two at Whiterocks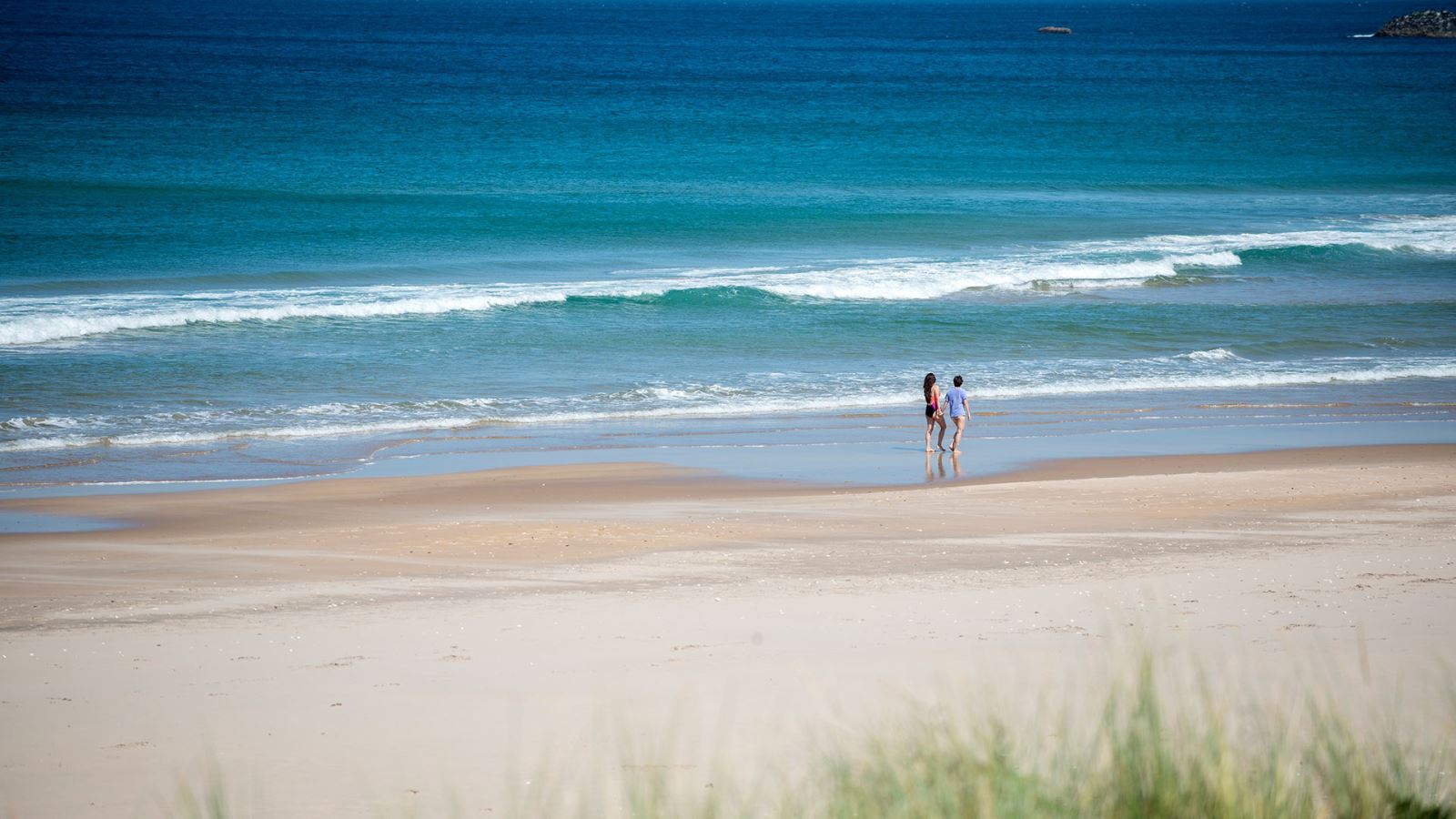 Whiterocks Beach is a Blue Flag Award winner, featuring limestone cliffs which stretch from Curran Strand to Dunluce Castle. This is a magnet for water sports enthusiasts and is a great spot for surfing, body boarding and kayaking. Surfers should check in with local tube catchers in Portrush, Portstewart and Portballintrae to find out more about the best waves and rides on nearby beaches.
Frame your view with the Dark Hedges
A little off the route, outside Ballymoney, fans of the hit series Game of Thrones® will find the famous Dark Hedges. Planted by the Stuart family in the 18th century, the trees line the entrance path towards the Georgian mansion Gracehill House. Today it is one of the most photographed natural phenomena in Northern Ireland, and rightfully so.
Strange beauty like this is everywhere along the Causeway Coastal Route. It's as if it was all sculpted and laid out in one giant plan. If we are to believe the myths and legends along the way, it was all planned by giants and it's all waiting for you.
Whilst every effort has been made to ensure information is correct, we strongly advise checking in advance before you travel to your intended destination to ensure its open and book tickets if applicable.