Armagh may be Northern Ireland's smallest county, but what it lacks in acreage, it more than makes up for in inspiring places to visit and interesting things to see. This, of course, is the Orchard County, the Cathedral County and the home of Ireland's spiritual capital. So there's quite a lot going on even before you add in the hidden gems and some very novel experiences. If you've got a taste for exploring, a love of the unexpected and a sense of adventure, you and Armagh could be made for each other.
St. Patrick's Hilltop Cathedrals
Yes, there are two. Two hilltops, two cathedrals, just one St. Patrick. Though he does give his name to both.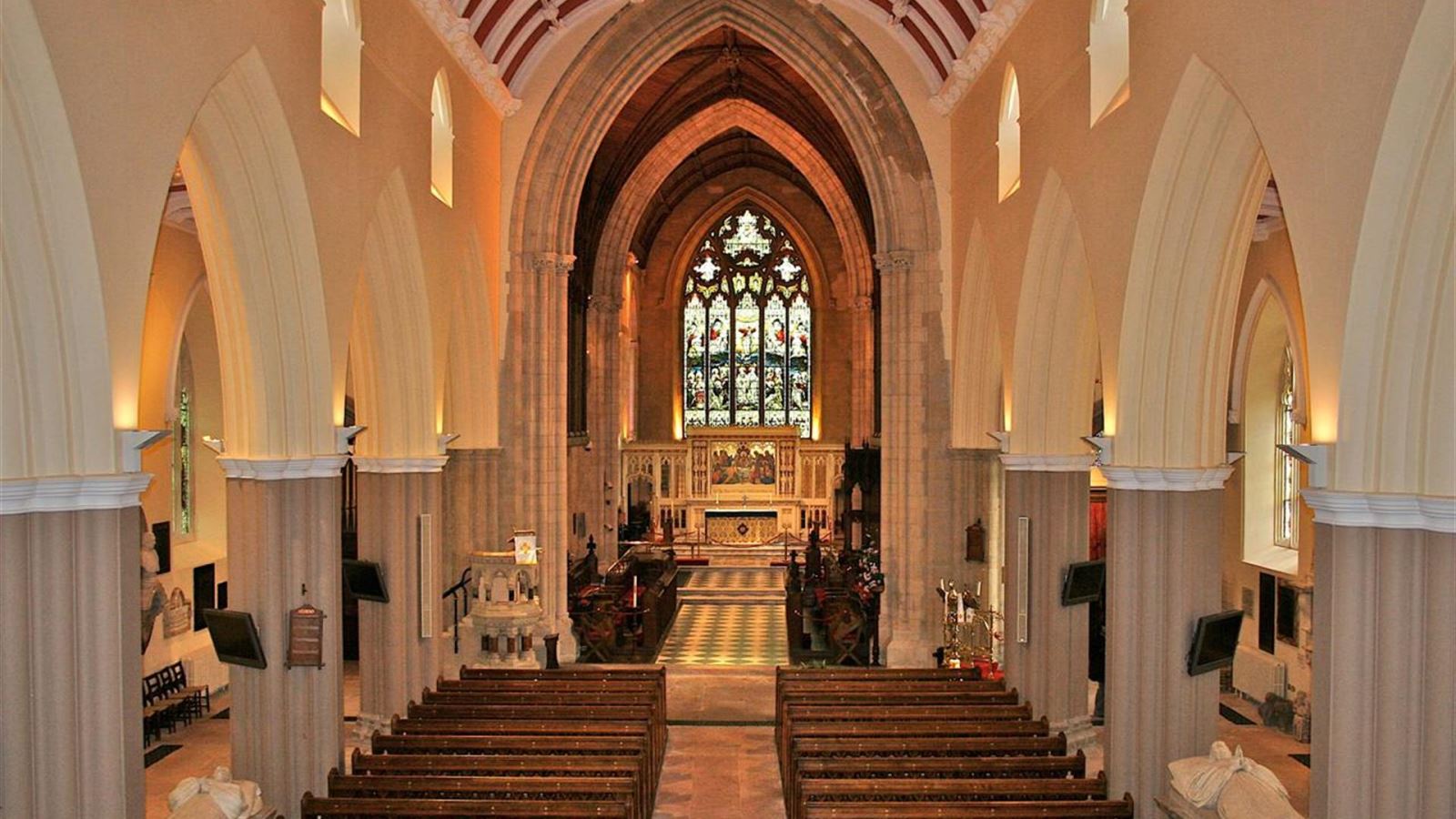 The hill on which the Church of Ireland Cathedral stands gave its name to the city. Ard Mhacha means the Height of Macha. For the record, Macha was a legendary goddess. She's also associated with nearby Navan Fort, well worth a trip in itself. Beneath this Cathedral lies a crypt housing a collection of carved figures and stone ornaments.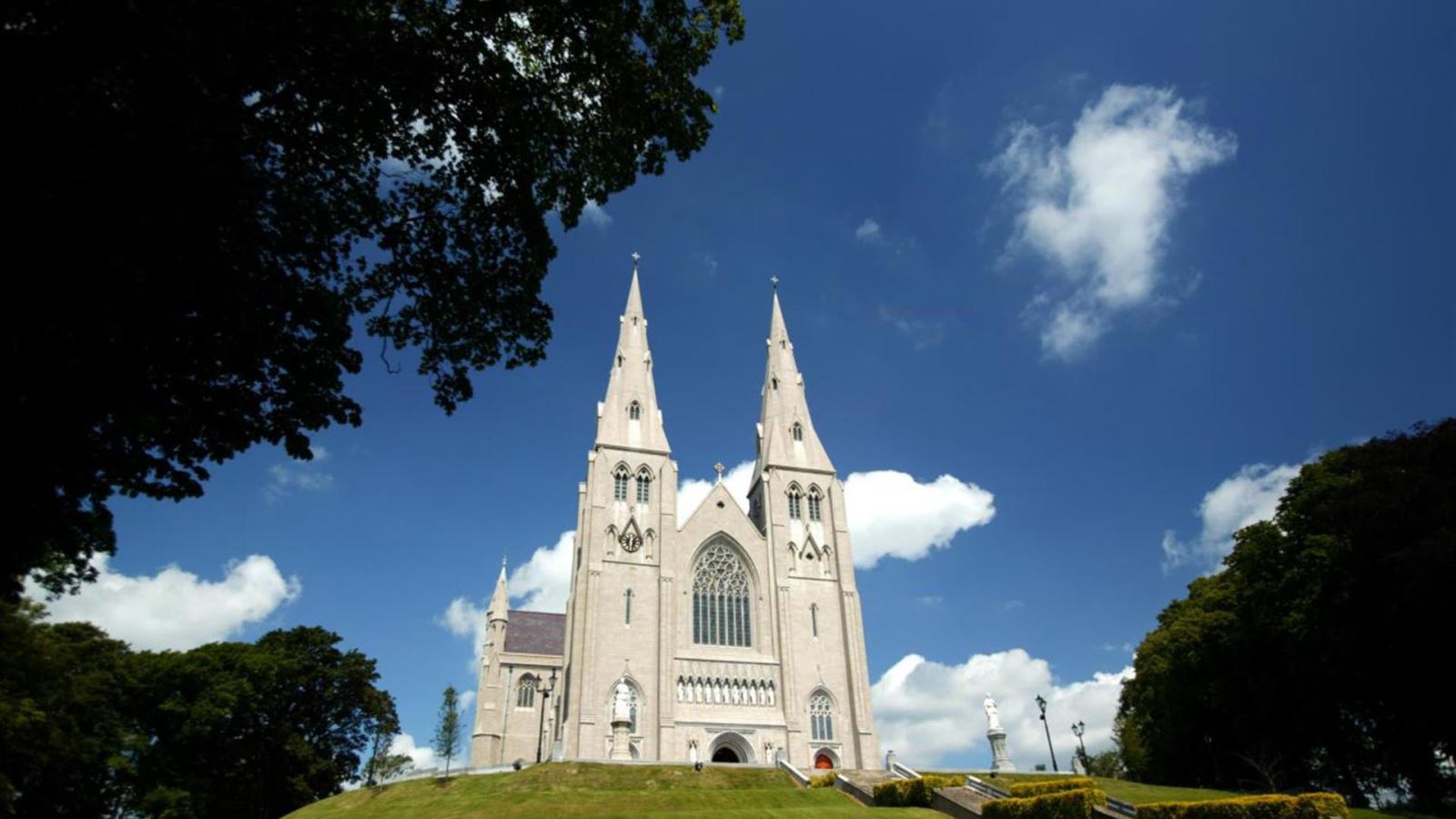 On the opposite hill stands the twin-spired St. Patrick's Roman Catholic Cathedral with its stunning stained glass windows, mosaics and gold leaf sculptures. Of course, given their elevated position, the views from either building reward all that climbing effort. And give you a good excuse to stop off for some refreshment when you're done.
The Majesty of Slieve Gullion
The magnificent Slieve Gullion dominates the Armagh landscape, rising to 573m.
A walk here takes you around the spectacular Ring of Gullion, an Area of Natural Beauty, across the heather covered hills of the famous circular ring dyke – the result of a volcanic eruption over 50 million years ago.
Make a splash at Craigavon Lakes
If water sports are your activity of choice, Armagh's got a lot to offer. Everything from kayaking, water-skiing and windsurfing to sailing, canoeing and banana boating. For an inexpensive pay and play option, head to the Craigavon Watersports Centre.  You'll find open canoes, kayaks or stand up paddle boards available here between April and October.  
Explore the city centre
Once you're back on dry land, there's nothing like a stroll around the city centre to help you get your bearings. Take a wander along the tree-lined Georgian Mall in the heart of the city to soak up the ambience. There's some impressive architecture to see and two great museums to explore. Armagh County Museum - the oldest in Ireland - has centuries of local stories to tell, while the Royal Irish Fusiliers Museum is a must if you're into military history and genealogy.
Paddle your own canoe
Follow a breath-taking canoe trail along the beautiful River Blackwater - with a guide, hired equipment or in your own canoe. Paddle with the current from the slipway at Maydown Bridge to Lough Neagh, meandering past National Trust properties and meeting otters, kingfishers and other wildlife along the way. With over 20km of peaceful waters, you can always make a proper break of it and camp out overnight.
A cider apple a day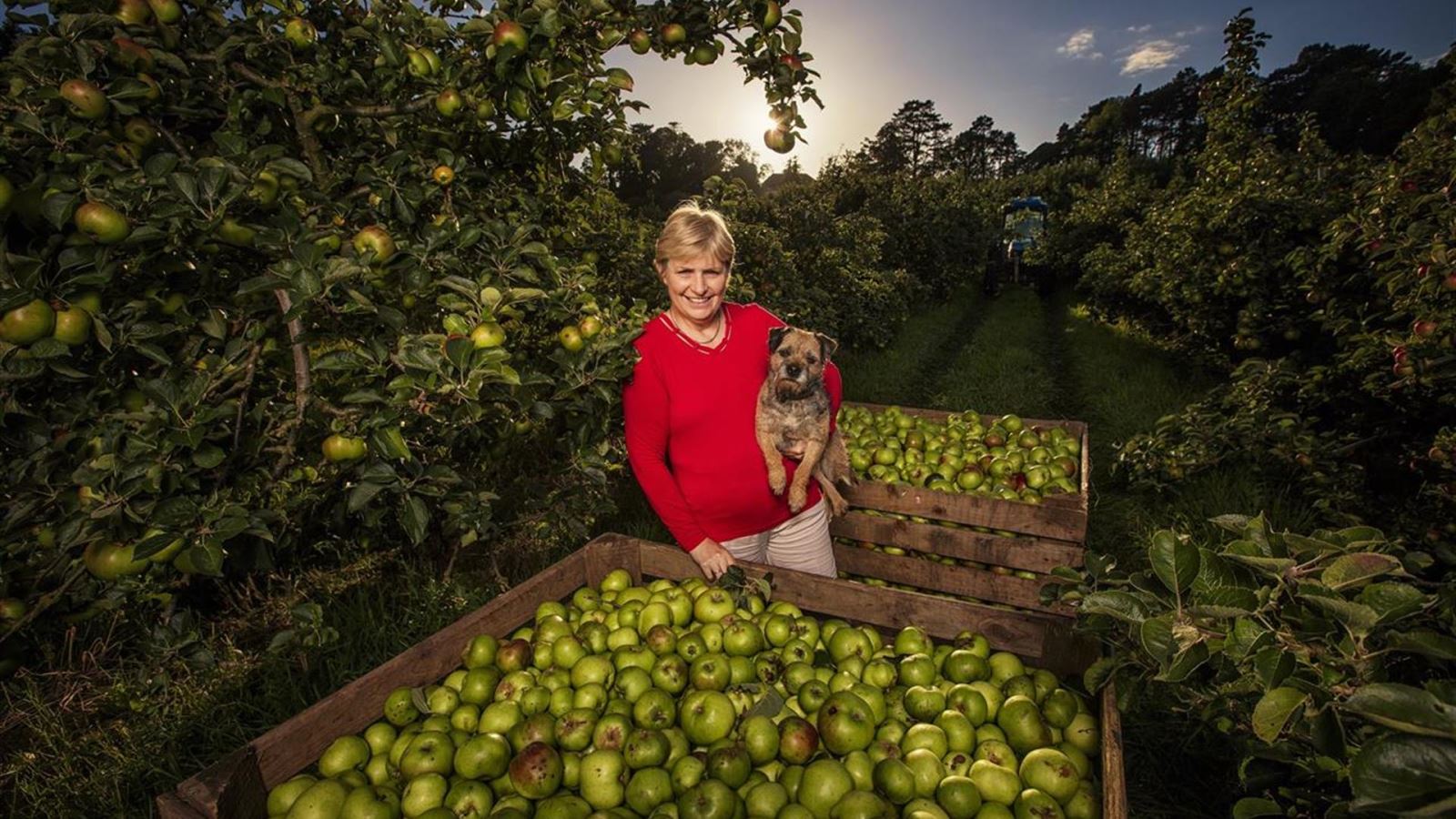 You can't come to Orchard County without meeting the famous and much-loved Bramley Apple. And hearing about its journey from blossom to bottle. The Armagh Cider Company will be delighted to welcome you for a tour of their cider-making farm and take you through the whole process. Ending, of course, with a chance to sample their delicious hand-crafted cider.
Afterwards, take a leisurely stroll through Loughall Country Park, a magnificent 188-hectare estate with open farmland, orchards and a lough.
Throw a pot at Ballydougan Pottery
Combine a culinary treat with a craft at Bloomvale House, a beautifully restored thatched linen barn - and the home of Ballydougan Pottery. A picturesque spot for lunch or afternoon tea, you can also see the potters at work, wander through the gift shop and even have a go at the potter's wheel yourself. Do book your class in advance though.
It's all going on at Gosford Forest Park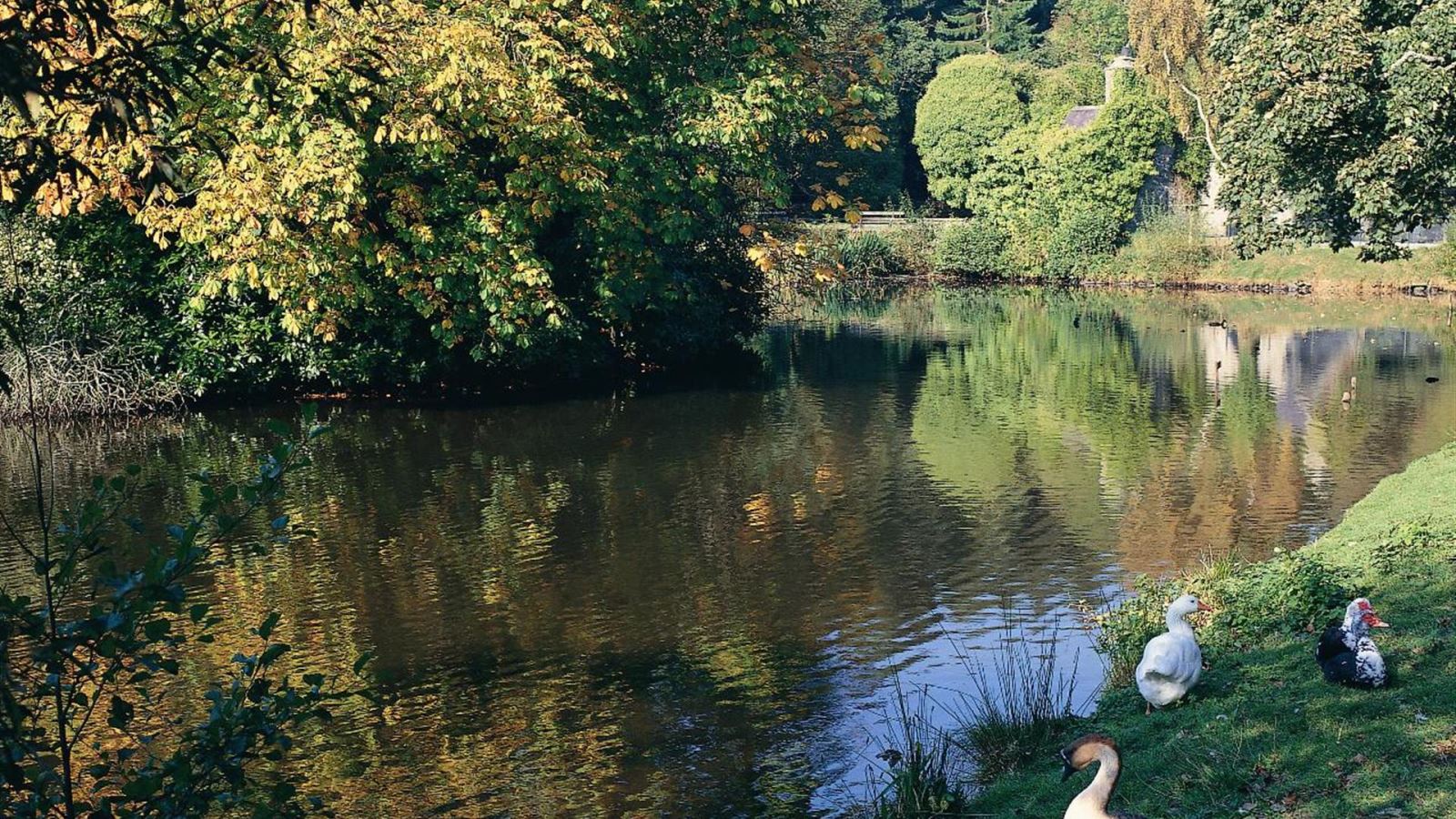 With over 550 acres of forest and stunning parkland, you'll never run out of things to do or things to see in Gosford Forest Park. There are walking, running, mountain biking, horse riding and eco trails here. Plus a collection of rare breed farm animals, a herd of red deer park, a walled garden and barbeque sites. And a privately-owned mock Norman Castle. So, safe to say, something for everyone.
Fish Lough Neagh
The tranquil, unspoilt scenery surrounding Lough Neagh makes it a spectacular attraction in its own right. Though, for a coarse angler, it's even more special. Purpose-built fishing stands and facilities at Kinnego Marina provide everything you need for a fantastic day's coarse fishing on the Lough.
There's outstanding sport here, with roach, bream, hybrids, perch, pike and eel all within reach – particularly in the months of May and June. But with no permit required for coarse fishing – just a fishing licence - you can seek out that big one at any time. 
Lunch at the Yellow Door
It would just be wrong to leave Armagh without having lunch at Portadown's beloved Yellow Door Deli, Bakery and Café. Owner Simon Dougan bakes some of Northern Ireland's finest bread and his shelves of specialty foods are a who's who of star local artisans, from Broighter Gold rapeseed oil to Abernethy butter to Glastry Farm ice cream. 
There is so much good stuff going on in County Armagh that you may find one trip is not enough. So, rest assured that when you're ready to come back and explore some more, you'll find the same warm welcome waiting. Or perhaps an even warmer one, since you're now already an old friend.
Whilst every effort has been made to ensure information is correct, we strongly advise checking in advance before you travel to your intended destination to ensure its open and book tickets if applicable.