As Northern Ireland's largest county, Tyrone is the daddy of them all when it comes to fun and adventure. You'll pack loads into a few days here. So, pack your bikes and helmets, walking boots and fleeces, and gear for mucking about in. Hey, pack the dog if you feel like it. You're all going to have a weekend you'll never forget. Ready? Good, 'cos we've got things to do, great food to eat and places to stay.
High energy fun things to do
You could kick things off at Todds Leap Activity Centre where a family package gives you unlimited activities to try including paintballing, zorbing, ziplining, archery, blindfold driving, off-road driving, JCB driving and clay pigeon shooting. So, lock and load your list. You can even stay here if you can't get enough of the place. Alternatively, check out the untouched wonder of Davagh Forest near Cookstown. Your bike-loving kids will love this place with fast red trails to test their riding skills. But you can ride family-friendly trails too or give the short skills course a go. Or you could start in Fivemiletown on the gorgeous Blessingbourne Country Estate. Your younger ones will love meeting the animals on the working farm or bopping along on the fun bike trails. While your older gang can have a right try on its exhilarating mountain bike premier trails…whoosh!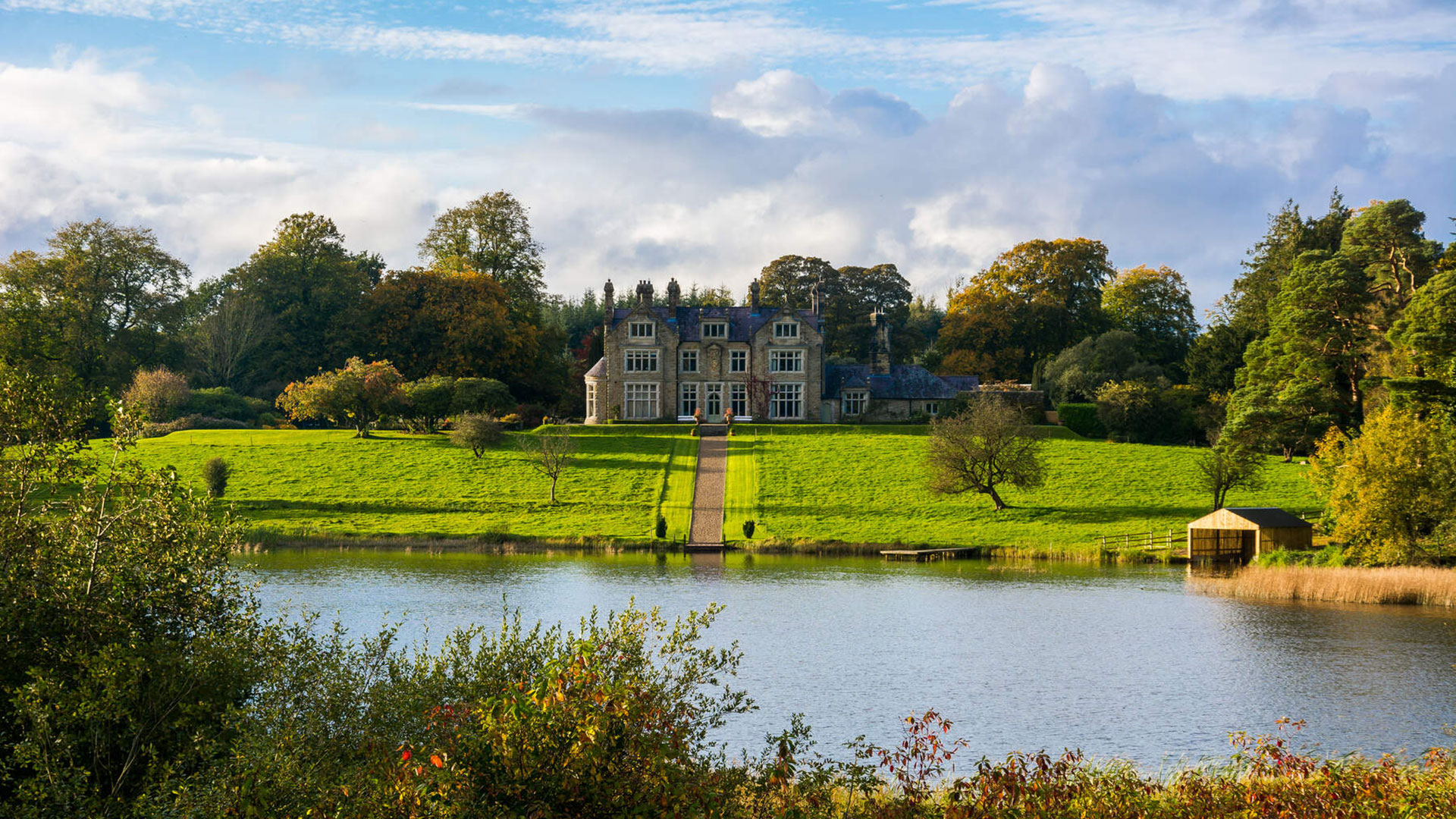 Low energy fun things to do
They can't run on adrenalin all weekend – and neither can you. So, let's take it down a notch for some less frenetic fun.
Create your own family memories at the majestic location of An Creagán nestled in the ancient foothills of the Sperrin Mountains surrounded by breathtaking bogland and fab forests. Perfect for recharging everyone's bodily batteries. Step back into history at the Ulster American Folk Park in Omagh and see buildings and streets as they were centuries ago. Check out the life-sized emigrant ship, help out a blacksmith, teach a lesson in the old schoolhouse or grab a photo opp in period costume. A family picnic at Gortin Glen is one of life's simple pleasures and a great end to a family weekend too.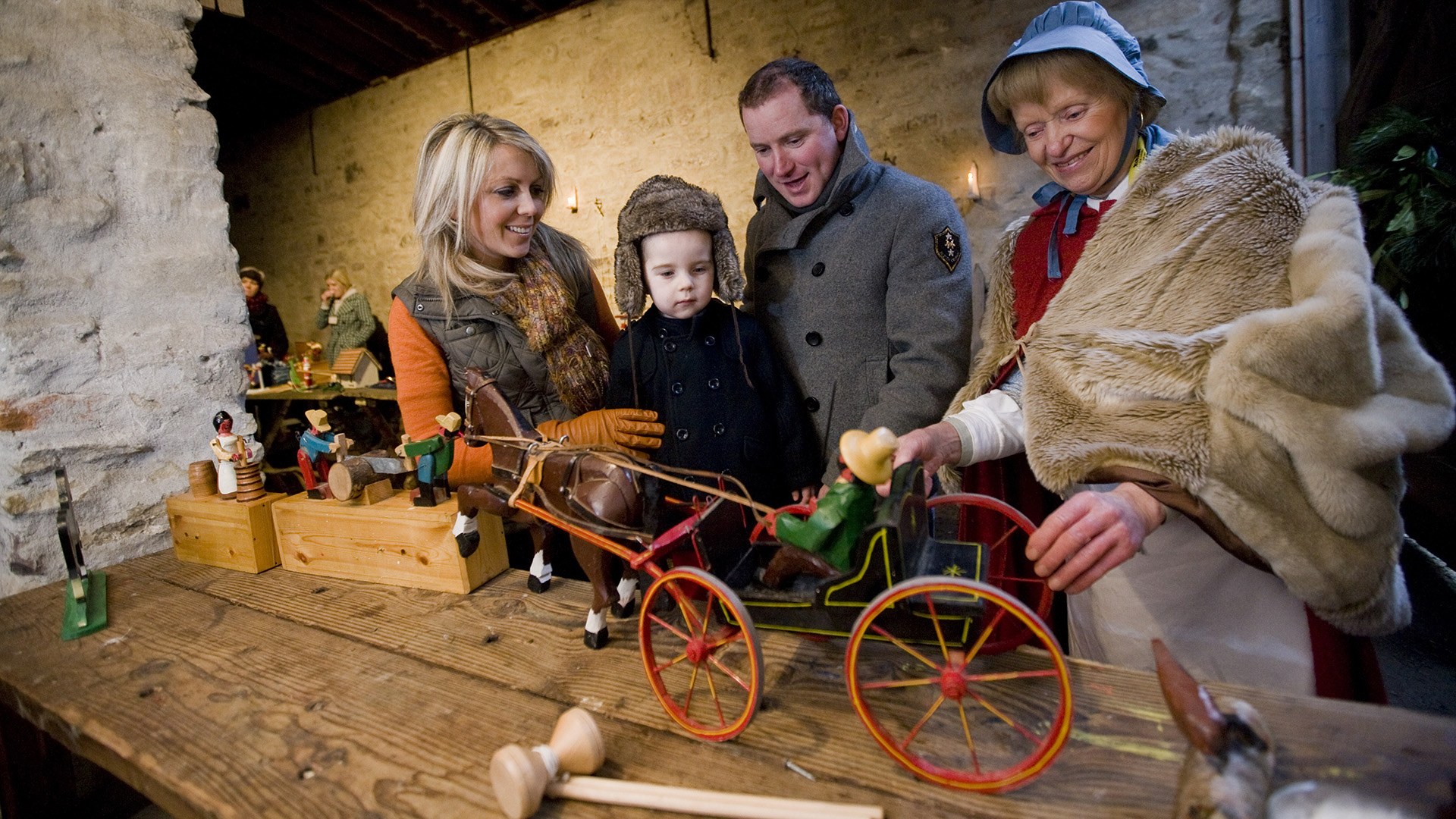 Great family places to eat
All that activity can work up an appetite, so some family nosh is definitely on the menu. The Loco Bar & Grill at the Valley Hotel in Fivemiletown offers good value and choice including a kids' menu. Check out the Yankee Star Grillhouse in Coalisland for American style cooking and awesome desserts - always a family favourite. If you're in Dungannon, the locals say the Sunday carvery lunch menu in Viscounts Restaurant is rather legendary! We can't disagree. You'll find the Shepherd's Rest family-run pub tucked away in the Sperrins the perfect place to rest, revive and move on after a brisk walk. For a laid-back lunch, look no further than Sallys in Omagh. It's got everything you want, so there's no humming and hawing from the kids. Staying in Omagh, Pizzarama is popular for a fast food filler. Or if you want more variety head to Grants or Philly's Phinest, both noted for their excellent steaks and burgers. You'll never go hungry in Tyrone, that's for sure…yum!
Best family places to stay
For your full family getaway, the Silverbirch Hotel (3*) in Omagh is the perfect base for discovering the famed Sperrin Mountains and Gortin Lakes. While in nearby Cookstown, you'll find the Glenavon House Hotel (3*) and Tullylagan Country House Hotel (3*) are ideally located for your day trips to the mountains, lakes or even Belfast's hustle and bustle.
Tyrone has camping, glamping and caravanning locations galore too. Sperrin View Glamping is the perfect spot to gaze at the stars. Or simply book in, rock up and hook up at Drum Manor Forest Park outside Cookstown. In Blessingbourne Courtyard Apartments (3* & 4*), grab yourself an award-winning self-catering home away from home. Bring the whole gang – including the family pet! Maybe one of the delightful self-catering cottages in An Creagán (3* & 4*), is more your thing. Or to add to your adventure at Todds Leap you could always rent one of their log cabins or funky refurbed containers…zzz!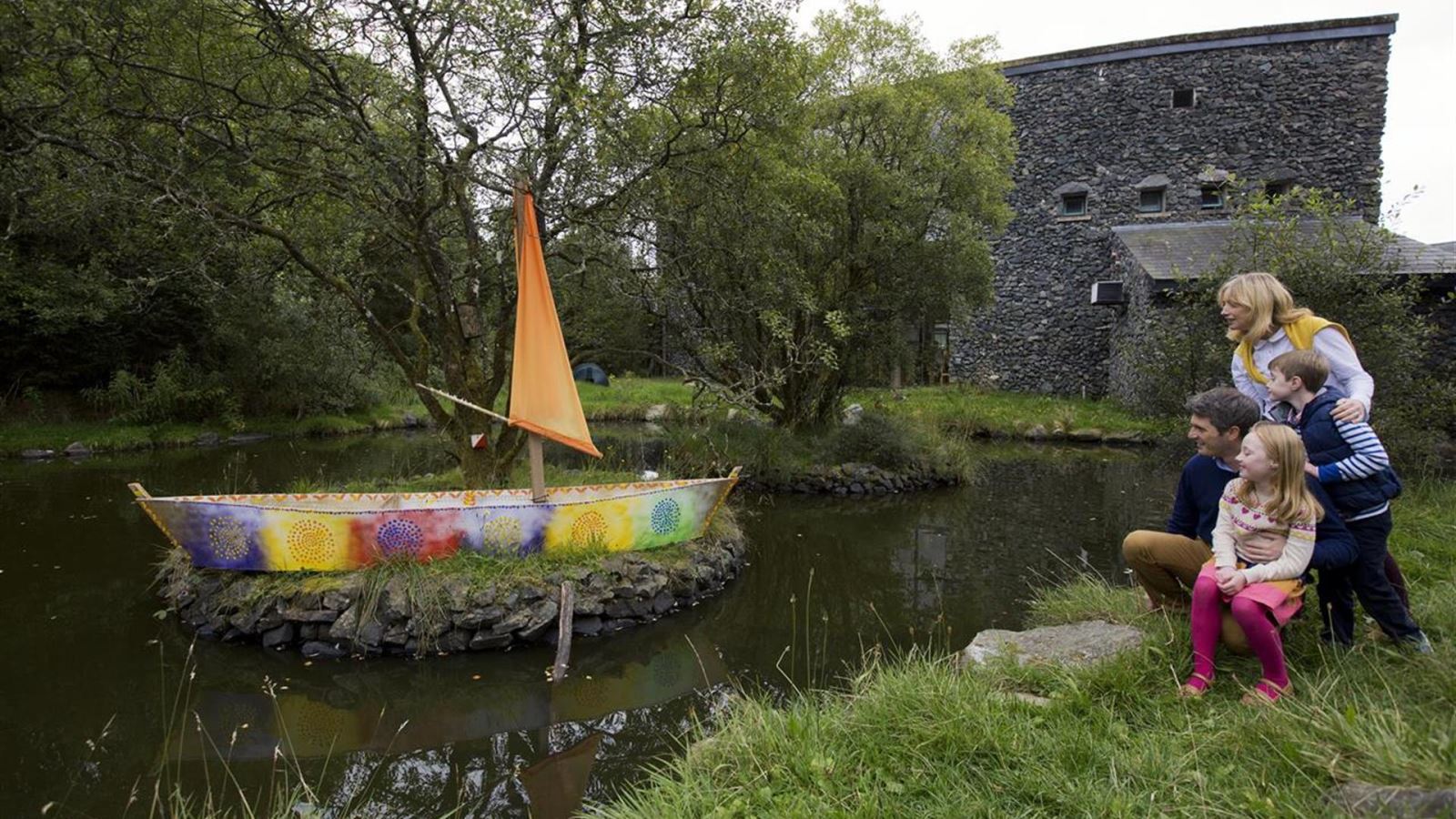 That's your weekend sorted
Tyrone is packed with all sorts of goodies no matter what kind of family weekend you have in mind – high octane or lo-fi.