Here's a list of pubs and restaurants who can take your dog to, when you're out and about across Northern Ireland.
Canines welcome along the Causeway Coast
Take a brisk stroll with your furry mate along two-and-half miles of golden sand that runs along Portrush before stopping off at 55 Degrees North for a top-class meal. Sit outside on the balcony with your trusted canine companion and enjoy the amazing views overlooking Portrush East Strand beach.
Further along the Causeway Coastal Route, The Fullerton Arms in Ballintoy is the perfect getaway for you and your four-legged friend. It offers both a dog-friendly dining area and a room available for them to rest their head for the night.
Howls of delight in Belfast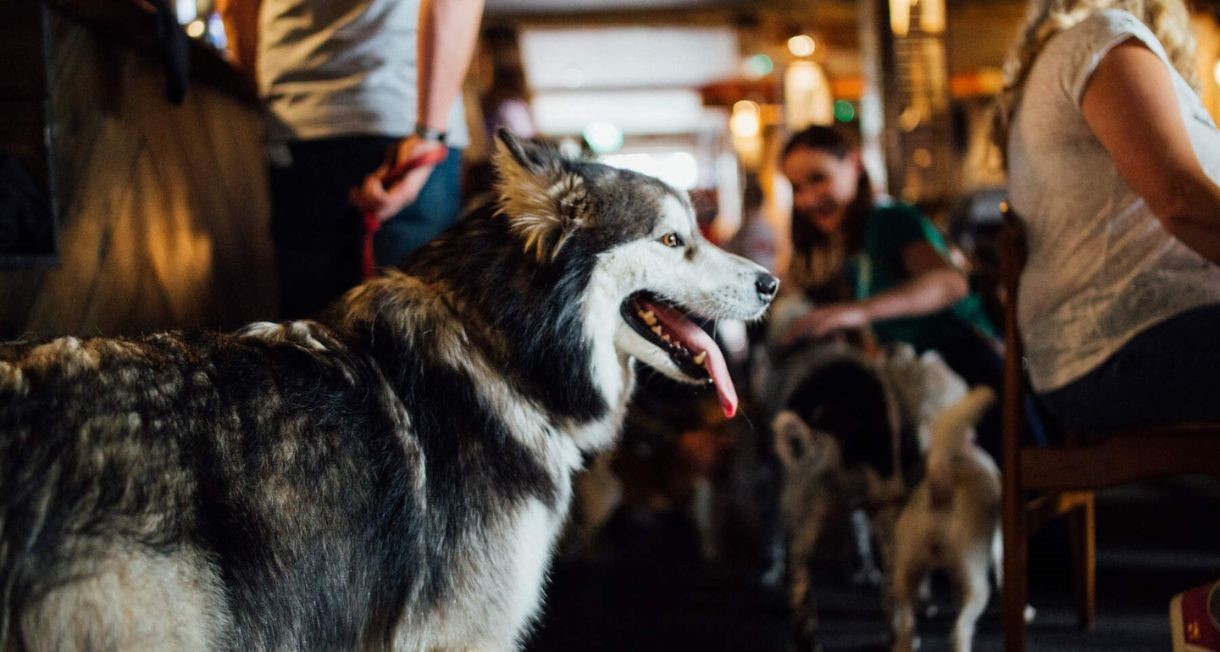 When it comes to dogs, The Dirty Onion in Belfast's Cathedral Quarter is not to be sniffed at. Home to one of Belfast's biggest beer gardens and with a cosy peat fire inside, this place has got you covered all year round. It is also renowned as one of the most dog-friendly establishments in town. You can stop off for a pint and your dog can enjoy some complimentary water and some tasty home-made doggie treats at the Doggie Dock. They even host seasonal social events for your four-legged friend.
With a reputation for traditional, folk and bluegrass music, it's hardly surprising that the owners of The Sunflower have little truck with hounds. This place is bells and whistles free and is a great and gritty night out with a drink and some live music.
A firm favourite in Belfast, news that St George's Market accepts dogs will be music to a lot of ears! Come down with your furry friend (on a lead) and enjoy local delights including a Belfast Bap or filled soda while you take in the sights and sounds of this popular weekend market.
A dog bowl for two in County Down
Your dog will love County Down. With the smell of heather and the wide-open spaces this corner of Northern Ireland is a little piece of poochy paradise.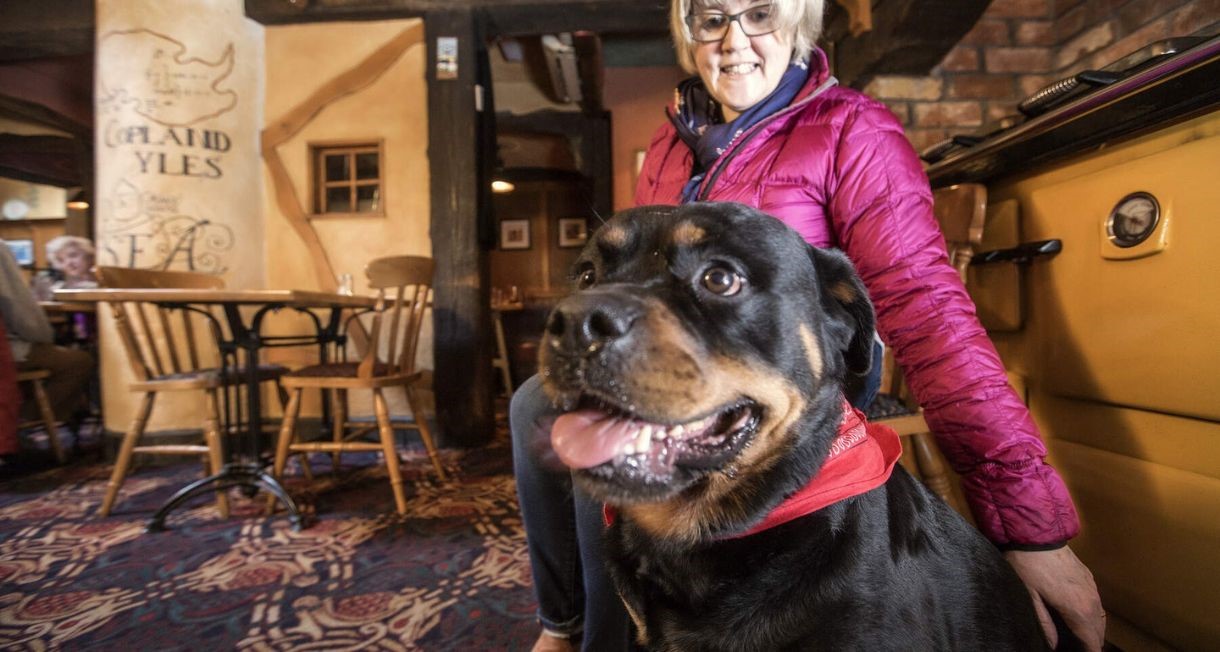 Pier 36 is a multi award-winning bar and restaurant with a reputation for exceptional food and service. You'll find it perched right on the pier in Donaghadee and dogs on a lead are welcome in the bar and outside where a water tap and bowls are available. The bar area is traditionally decorated with a real open fire and is a great place to sample one of Ireland's finest pints of Guinness and some fresh local seafood. The restaurant to the rear has a magical atmosphere and a well-deserved reputation as one of the finest places to eat on the whole island.
On the shores of Strangford Lough, you'll find the lovely whitewashed cottage of Saltwater Brig where you can be assured of a warm welcome for both you and your dog. Sit outside and enjoy the fresh soda bread and pancakes hot off the griddle while looking out over Strangford Lough.
Nearby Hillsborough Castle and Gardens is the official residence of the Royal Family when they come to these parts so it kind of makes sense to have a pub nearby that welcomes corgis. Not that they're too snobby at The Plough Inn. Here they'll welcome any dog that is well-behaved and ok with waiting outside with an ice cool bowl of water. Or across the road you'll find a warm welcome by the open fire at The Hillside Bar, where there's a dog-friendly bar area to enjoy a drink or delicious meal.
After a brisk walk along the Newcastle promenade, stop off at Hugh McCann's for a tasty bite to eat and relax with your pooch in the Hogg Snog - presumably you can bring your pet pig too.
On the road back towards Belfast is Hinch Distillery, which opened its dog-friendly cafe in 2023. Drop in between Wednesday to Sunday (10am - 4pm), to enjoy delicious refreshments in stunning surroundings.
Northern Ireland has a lot to keep your tail a waggin'.