With over 25 million people claiming Northern Irish decent in North America alone, tracing your ancestors may seem like looking for a needle in a haystack. But you'd be amazed what you can find. We've collected some useful resources and information below, to help you on your way to discovering your family heritage.
Before your visit
The first step to finding your ancestors is to do your own research. Gather as much family history as possible. Speak to relatives and record as much information as you can regarding birth dates, places of birth, maiden names and so on. It will provide lots of useful clues to point the experts in the right direction.
Once you've found out what you can, there are many local organisations and genealogical websites that can assist with your family tree before you set foot in Northern Ireland.
The Ulster Historical Foundation is a non-profit organisation, specialising in family history research and who can help with tracing family records (including birth, death and marriage records). The 1901 and 1911 Census for Ireland and Griffith's Valuation (a record of householders from c. 1860) provide useful free information.
When you arrive
The first stop when searching for your ancestors is the Public Record Office of Northern Ireland (PRONI). Visit their new state of the art building in Belfast's Titanic Quarter, where you can search online archives (all Northern Ireland's unique archival heritage is accessible to visitors) and browse articles and other useful information. If you are unable to visit in person, you can still make use of the PRONI eCatalogue – complete with guides, indexes and databases. Here you'll find records of civil registrations, birth certificates, marriage certificates, death certificates and their indexes.
Walk in their shoes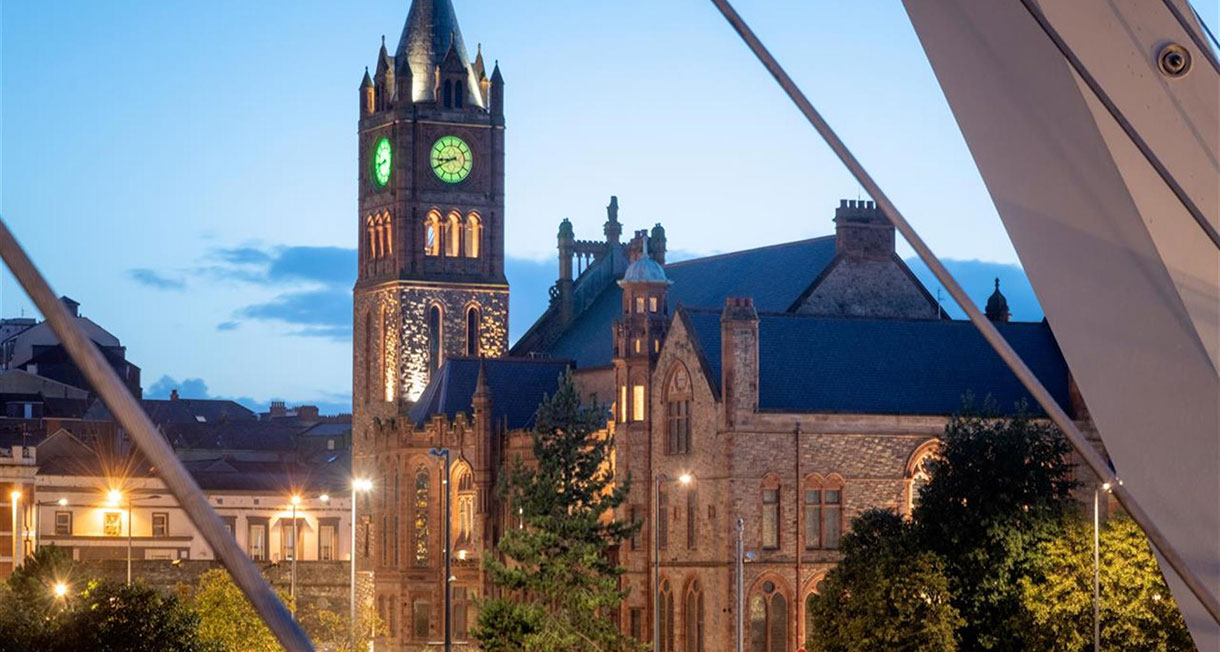 Tours are a great way to learn about your family's history and the times and context they lived in. Visit some of Northern Ireland's historic abbeys and monastic sites. Take a guided tour of Derry-Londonderry's newly refurbished Guildhall which was first built in 1887, or immerse yourself in the story of Irish immigration on a self-guided tour at the Ulster American Folk Park in Omagh.
Discover how your ancestors lived
If you are looking to understand how your ancestors lived, one of the best places to start is by looking at their past occupation and the traditional industries that once underpinned society in Northern Ireland. 
Linen workers
Government support for the linen industry led to its growth throughout the seventeenth century and its expansion was used to attract new settlers to Northern Ireland from England and Scotland. By the end of the nineteenth century Belfast was the linen capital of the world.
Explore Conway Mill in west Belfast, which houses a linen museum, as well as gallery space for exhibitions. The Owen O'Cork Mill in east Belfast is home to Bloomfield Auction House, a great spot for bargain hunters, and Mossley Mill in the outskirts of the city houses a theatre and museum.

Other experiences include free guided tours at the Irish Linen Centre in Lisburn, which houses a major exhibition on the industry, including an interactive gallery with hands-on participation in the linen manufacturing processes.
Or you can try a factory tour of one of the oldest names in Irish linen, Ferguson's of Banbridge, famed for being the only company in the world to produce double damask. 
Shipbuilders and engineers
Belfast is famous for its shipbuilding and maritime heritage. At its height, the city had one of the largest shipyards in the world, and it is, of course, the birthplace of the Titanic.
You can explore the city through the eyes of industrial engineering workers, innovators and shipyard men, by foot, bus, car, boat or even bike. Take a guided or self-guided tour and delve in to uncover the stories and landmarks that your ancestor may have been associated with.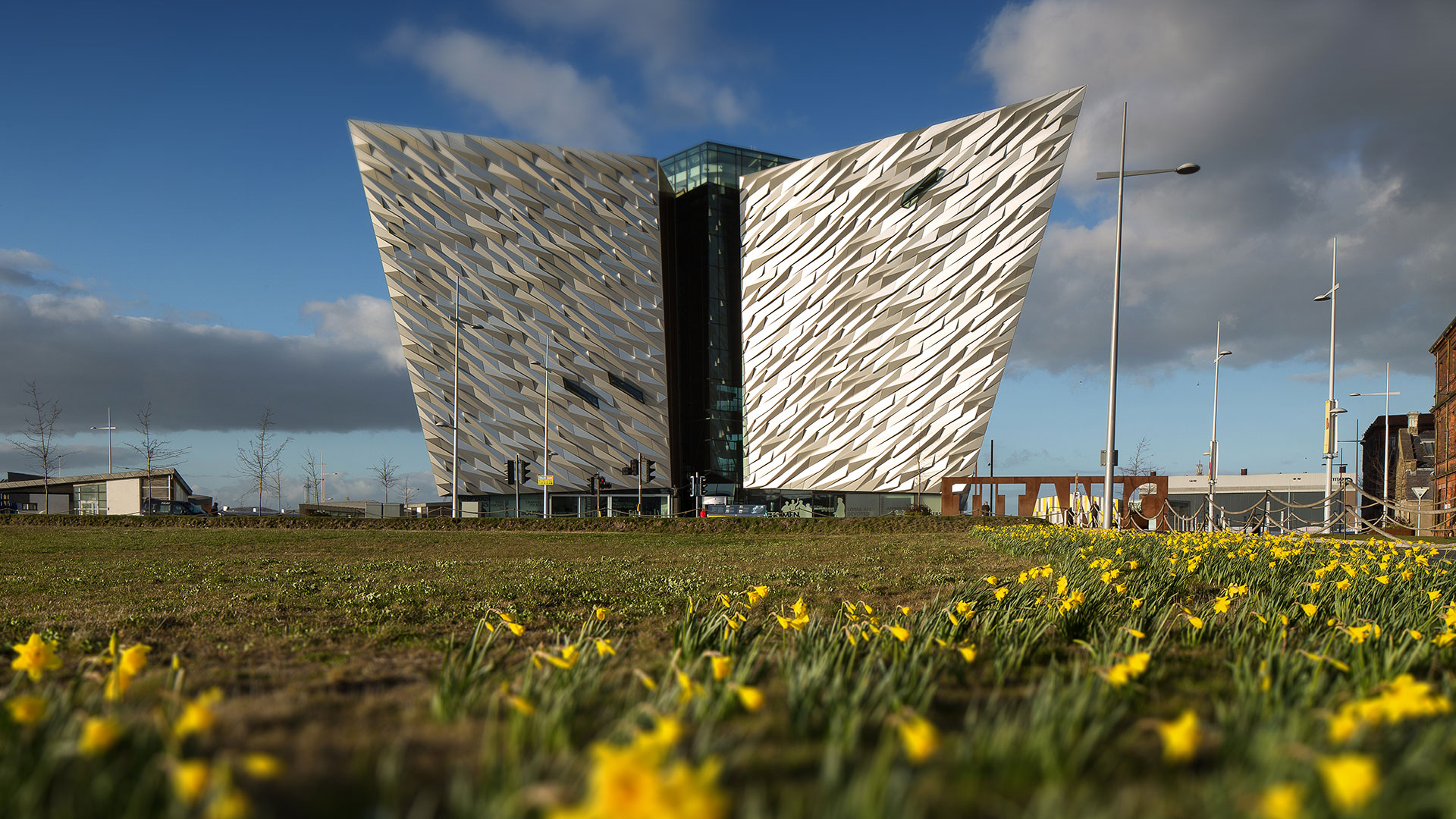 The iconic Titanic Belfast celebrates the mighty ship, the amazing workers who built her and the social, historical, industrial and maritime heritage of the city. It is a must-see on any visit to Belfast.
The SS Nomadic was the tender ship to the Titanic and is the last White Star vessel anywhere in the world. This unique boat was used in Cherbourg to bring passengers out to RMS Titanic. It is positioned right beside Titanic Belfast.
Although not officially classed as wonders of the world, Samson and Goliath, look like one. The two massive Harland & Wolff shipyard cranes, which serve one of the world's largest building docks, are certainly masterpieces of engineering.
Farmers
For anyone with a family ancestry rooted in the Northern Irish countryside it is more than likely they were engaged in the toil of the land in some form or other. If you have ever wondered about how your relatives lived, the farming life of old is reflected in some excellent museums that can offer insights into times past and the tight-knit nature of farming communities. 
At the Ulster Folk Museum you can step back in time and experience the living history of daily life on the farms of 100 years ago. Explore thatched cottages, farms, schools and shops all set in beautiful parkland. Experience tasks your ancestor may have had to do, everything from country cooking to butter making, sheep shearing, spinning and horse grooming.
As a contrast to the life of the poorer cottiers or farm labourers of Ireland, try Ardress House in the apple county of Armagh. Originally a modest farmhouse, it has been expanded over the years and now has a comprehensive range of farm buildings, including a dairy, smithy, tool shed and threshing barn, all fully equipped with tools used in the 18th century. 
Fishermen
Northern Ireland had a position of rare advantage in the fertile fishing grounds of the North Atlantic. During the eighteenth and nineteenth centuries herring fishing was a key sector of the economy and during this period Ardglass in County Down rose to prominence as a fishing station; a reputation it still maintains today. In the North West salmon fishing in Lough Foyle was common, as was herring fishing on a smaller scale.

For every one job in the boats, there were perhaps four back on land. The baiting of lines and net repairing were normally done by members of the fishermen's families and the catch was processed by local women known as 'gutting girls'.
You can explore this rich fishing heritage in places such as Annalong, Portavogie and Kilkeel, where the Nautilus Centre overlooks the busy and picturesque harbour. The centre houses the Mourne Maritime Visitor Centre, which charts the history of the local harbour and the development of fishing and maritime links through the years. Its Families at Sea Exhibition is a great way to trace your relatives, with the fishing and maritime histories and photographs of over 20 local families on display. 
Cockle Row Cottages, in the quaint seaside village of Groomsport, is another spot with a range of heritage information as well as a small gift shop full of local crafts and pottery. 
Begin your ancestral journey
People all across the world have roots in Northern Ireland thanks to thousands of years of immigration and emigration. So why not come home and begin your ancestral journey. Discover your history and then share the story of your ancestors at #discoverni.