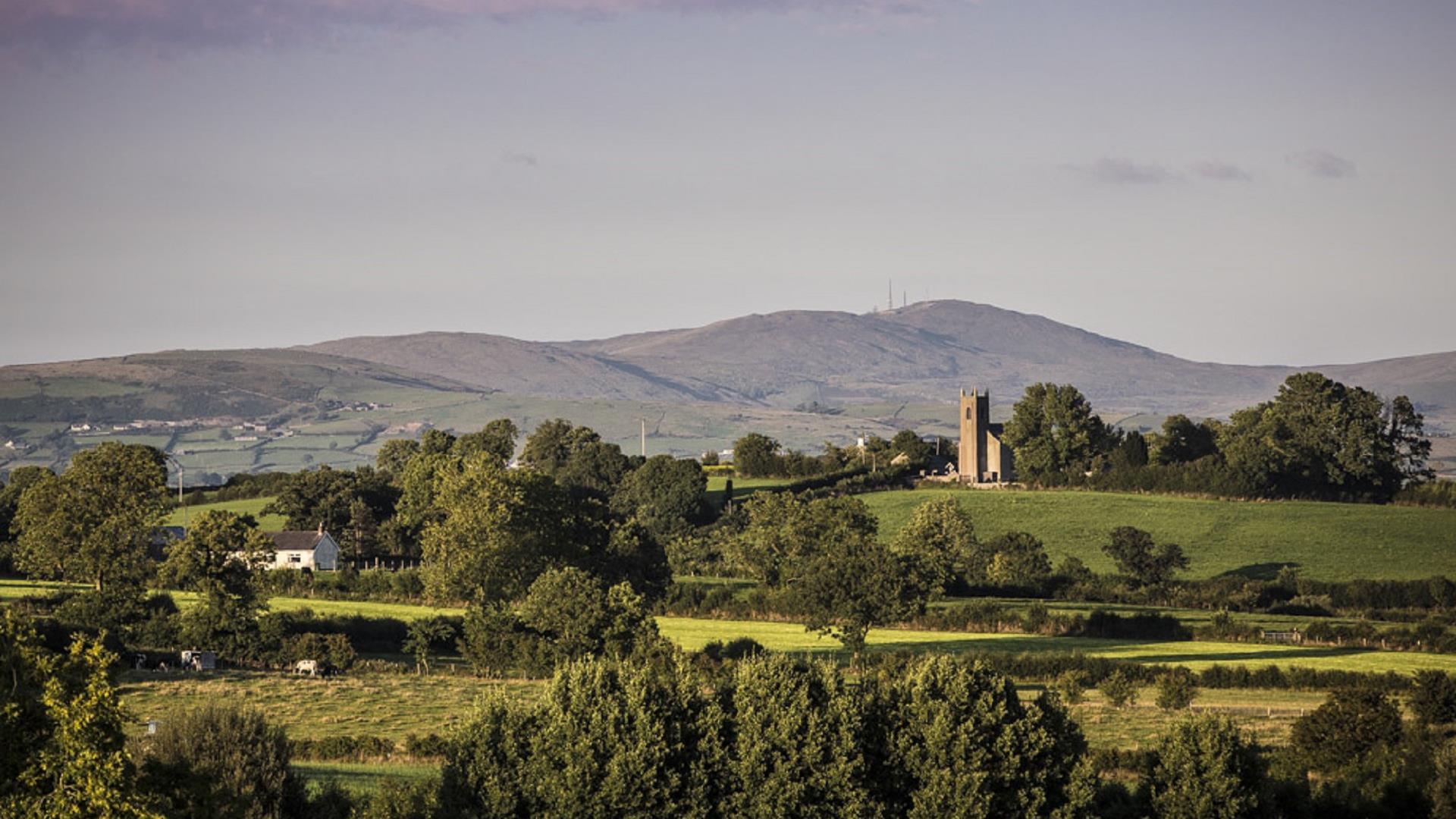 About
The fertile land of County Down has been farming country for centuries. It was here that Patrick Brontë, father of Charlotte, Emily and Anne - the Brontë sisters, was born into a farming family on 17th March 1777 - Saint Patrick's day.

Follow the story of Patrick Brontë and his family through the buildings that survive within the Homeland. The Brontë Homeland Drive starts at Drumballyroney Church and School near Rathfriland, ten miles south of Banbridge. It is well signposted along the 10-mile route shown on the map. Some places which you may view on the drive (not currently open) include:
- Drumballyroney Church and School, where Patrick Brontë taught and preached, have been preserved and now include displays about the Brontë family.
- Brontë Homeland Picnic Site, Knockiveagh. An ideal place to stop and see the rolling hills where Patrick grew up and the Mountains of Mourne in the background.
- Alice McClory's Cottage, Brontë Road. The cottage was the childhood home of Patrick's mother, Alice McClory.
- Patrick's birthplace at Emdale is on an 8-mile signposted Homeland drive which starts from the centre. The remains have been in the care of the Brontë Homeland Trust since 1956.
- Glascar School. Patrick taught here in the 1790s, although the original schoolhouse was replaced by this more modern building in 1844. He is said to have used enlightened teaching methods to bring out the best in his pupils.
For further information on the Bronte connection, please contact FE McWilliam Gallery and Studio T: 028 4062 3322
Book Tickets
Facilities
Catering
Establishment Features
Parking & Transport