There's nothing like the freedom of getting out and about on your bike. The fresh air all around you, the wind in your face, little legs pedalling for all they're worth. Of course, those little legs need somewhere safe to cycle and Northern Ireland is full of family cycle routes. Just pack a picnic and you're set to go.
Davagh Forest Mountain Bike Trails, County Tyrone – 1.5 to 4.5 miles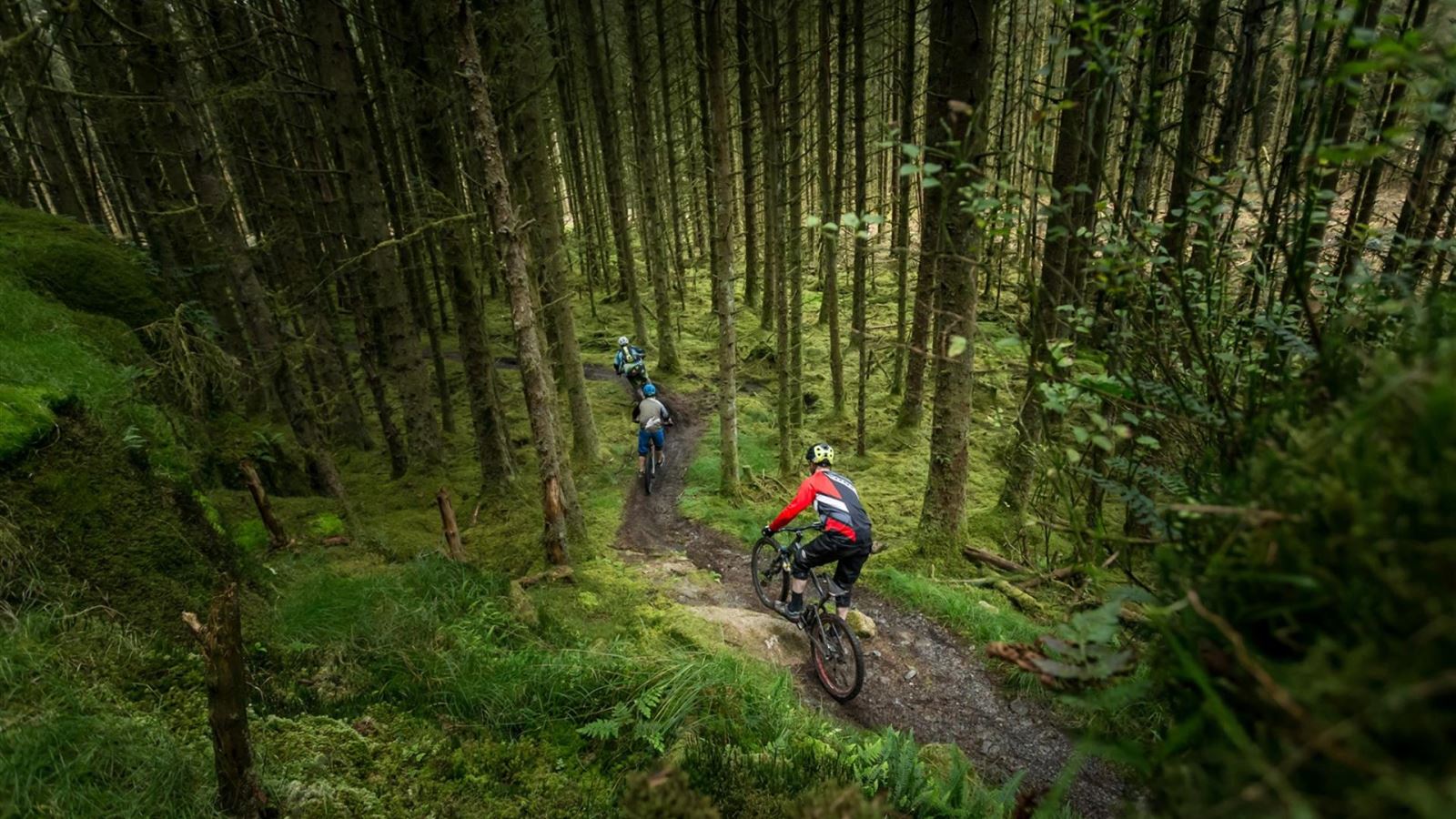 Davagh Forest in County Tyrone is a dreamscape of rolling hills and sweeping forests, about 6 miles northwest of Cookstown. It's full of gentle mountain biking and walking trails which are just made for family adventures.
The green mountain bike trail is a great place to start before you head on to the faster flowing blue trail. The trails run from 1.5 to 4.5 miles, so you can pick and choose the bits that suit you. You'll also find a playpark, picnic benches and pump track – so pretty much everything you need to make a fun day of it with the kids.
Book your stay at An Creagan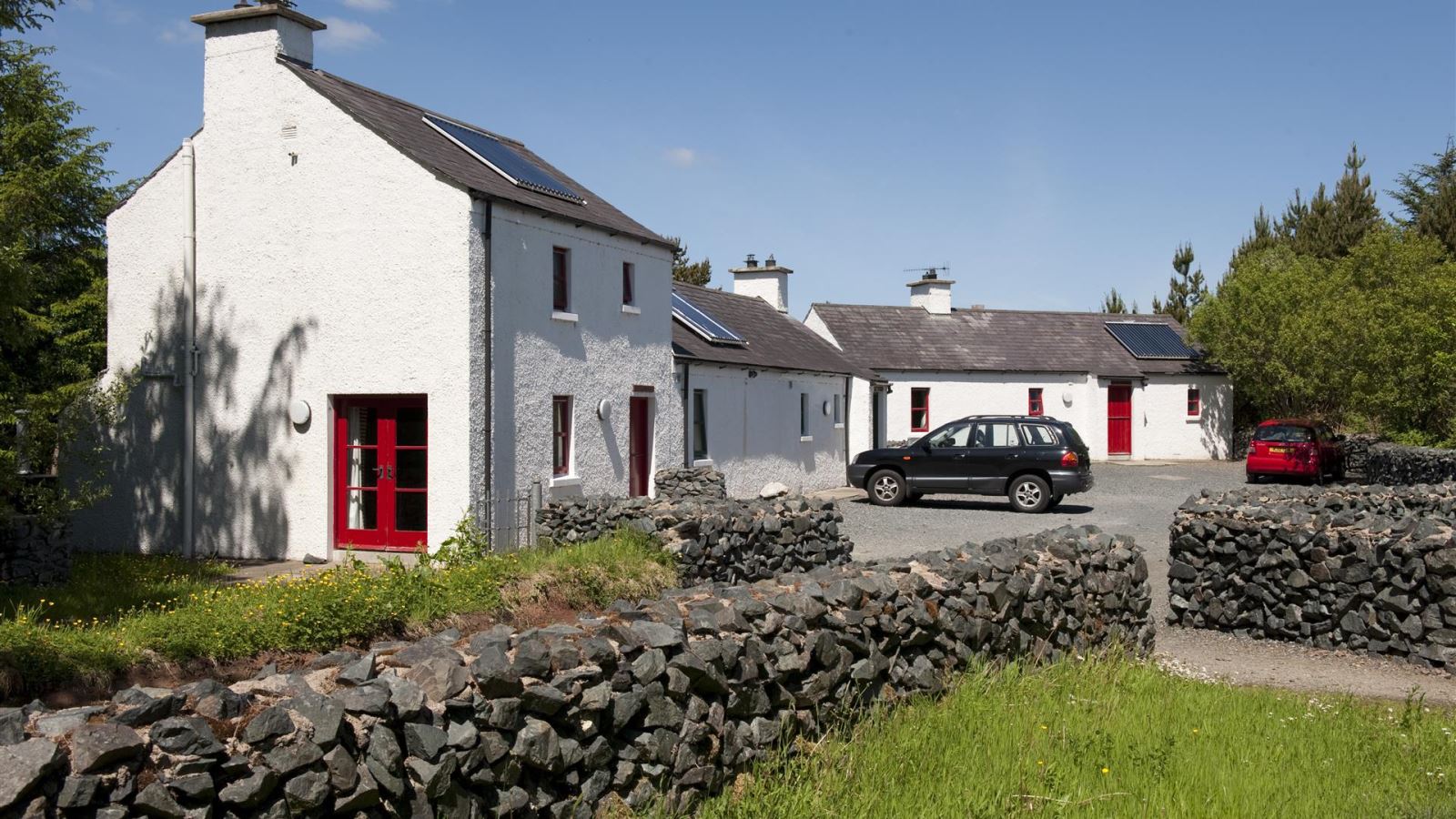 If you're planning to stay around for a while, An Creagán has family-friendly cottages with outdoor space and barbeques - just ten minutes away. Plus plenty more activities to keep kids entertained.
Castlewellan Mountain Bike Trails, County Down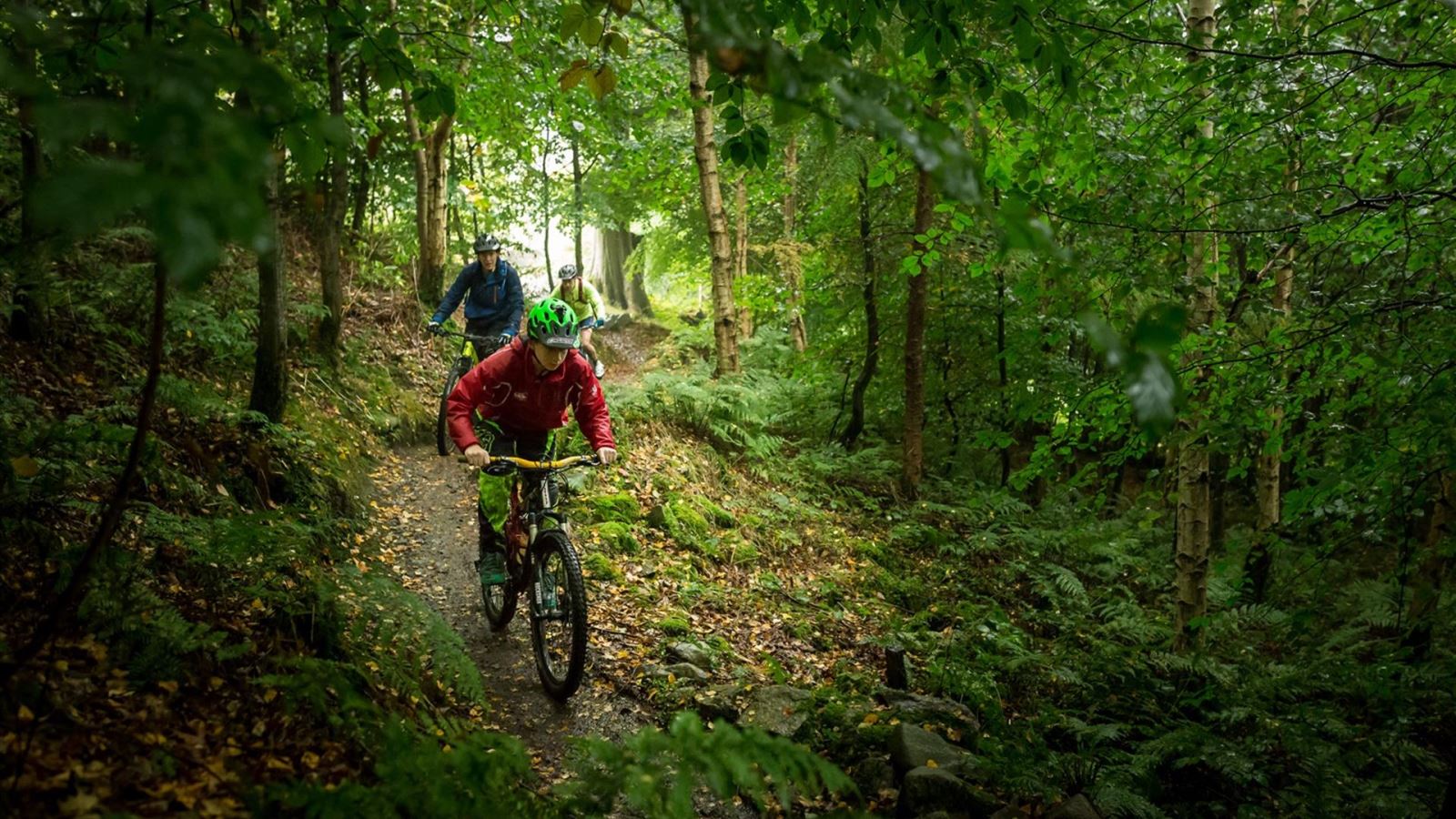 A day may not be long enough for Castlewellan Forest Park. In among the plentiful cycling and walking trails (which run from 2.5 to 5 miles long), you'll find one of Northern Ireland's most famous lakes, a stunning Victorian castle and a playpark. It's also home to Animal Wood and its wild woodland animals - including a badger, a red squirrel and a giant spider. Plus one of the world's largest hedge mazes.
Kids of all ages will love  exploring the green mountain bike trail around the lake, while the blue trail is great for families in search of off-road fun.
Stay a bit longer at 1 Sea Haven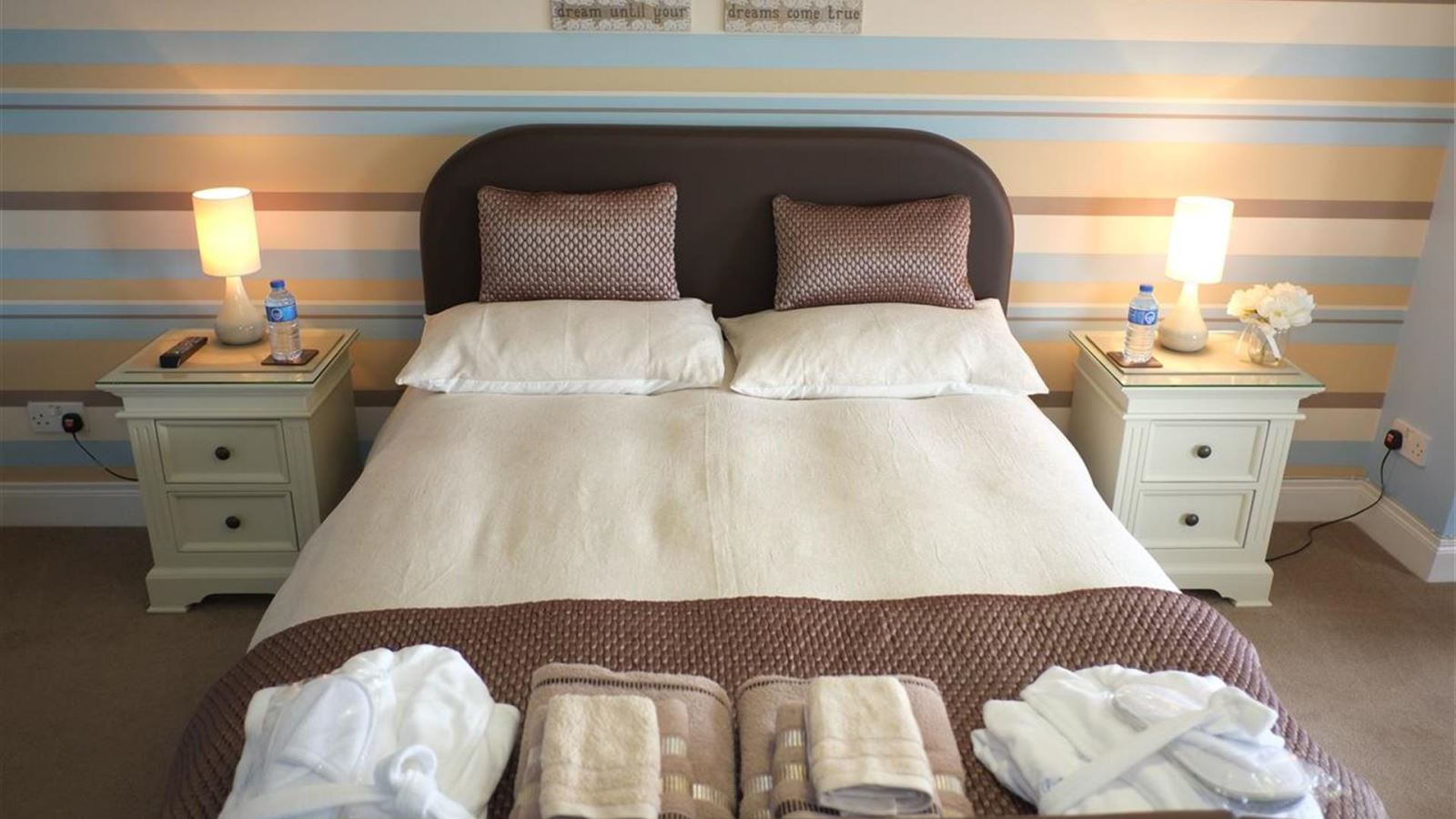 This luxuriously appointed 5-star self-catering apartment is just a 10 minute drive from Castlewellan and Tollymore Forest Parks. The beach and promenade are even closer – only 2 minutes' walk away.
Lagan and Lough Cycle Way, County Antrim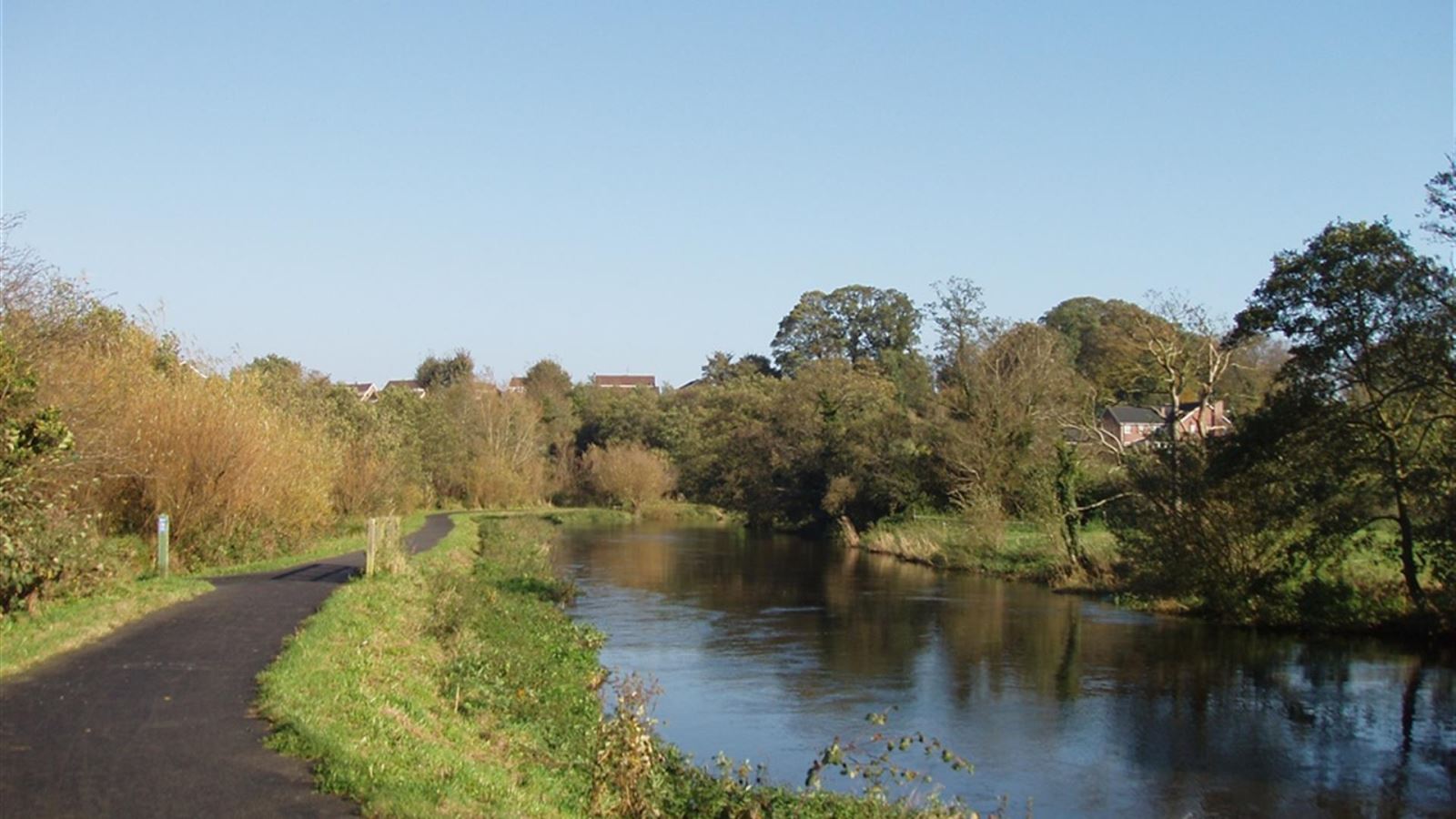 This very child-friendly 3-mile stretch of the  Lagan Towpath takes you along a comfortably flat route by the side of the River Lagan - all the way from Stranmillis to Shaw's Bridge.
You can leave the car beside the welcoming Cutters Bar Restaurant – worth a visit on the return trip – and follow the towpath to the Lock Keeper's Inn. It's a great spot for a picnic. Then carry on through Clement Wilson Park – lots of green space for running around - until you reach Shaw's Bridge. There's another playpark here to enjoy and, on a good day, an ice-cream van too.
Staying local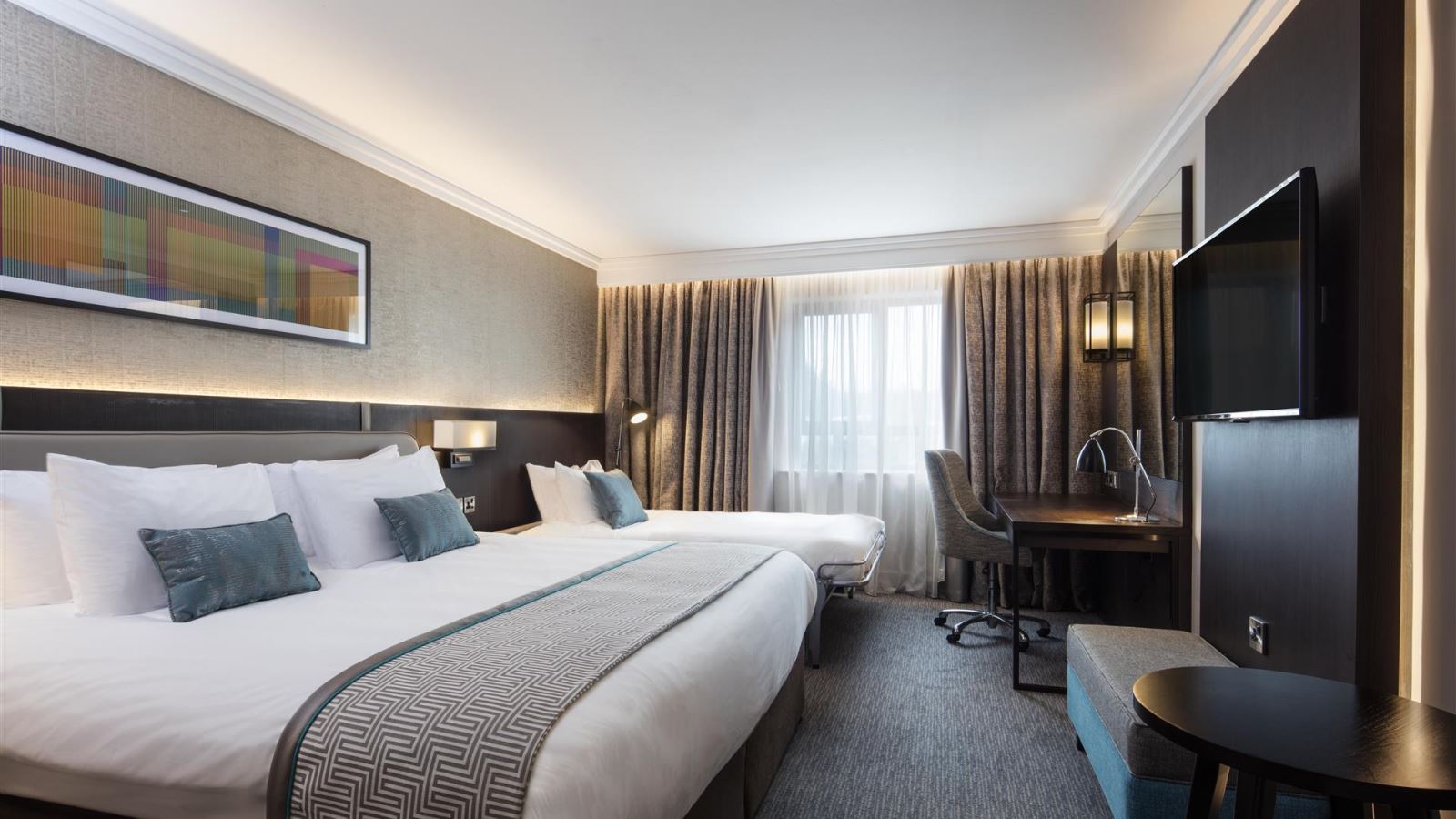 The stylish Crowne Plaza Belfast (4*), with a 20-metre indoor pool, sits in the picturesque Lagan Valley Regional Park. And it's just 10 minutes' drive from the shops and attractions of central Belfast. So whatever you feel like getting up to, it's right on your doorstep.
Castle Ward Shore Trail, County Down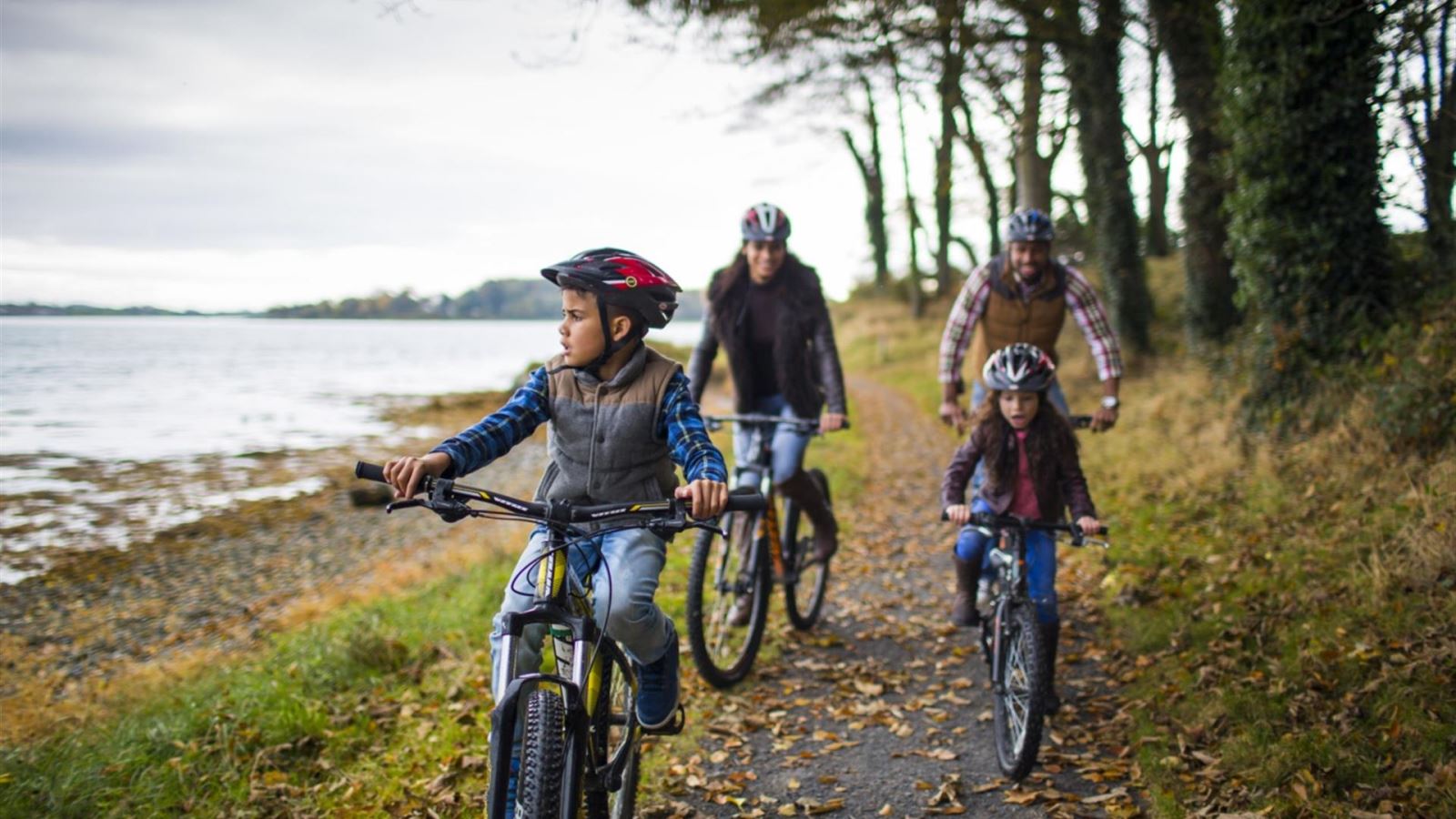 On the shores of Strangford Lough, Castle Ward is one of the prettiest locations for a family day out. And there's plenty to do within the walls of this historic demesne. The 1.2 mile Shore Trail is just one of four trails here and its flat pathway makes it ideal for kids. You can relax afterwards in the Stableyard tearoom, while the kids get to grips with mini-tractors and animal dress-up in the farmyard barn.
It's church time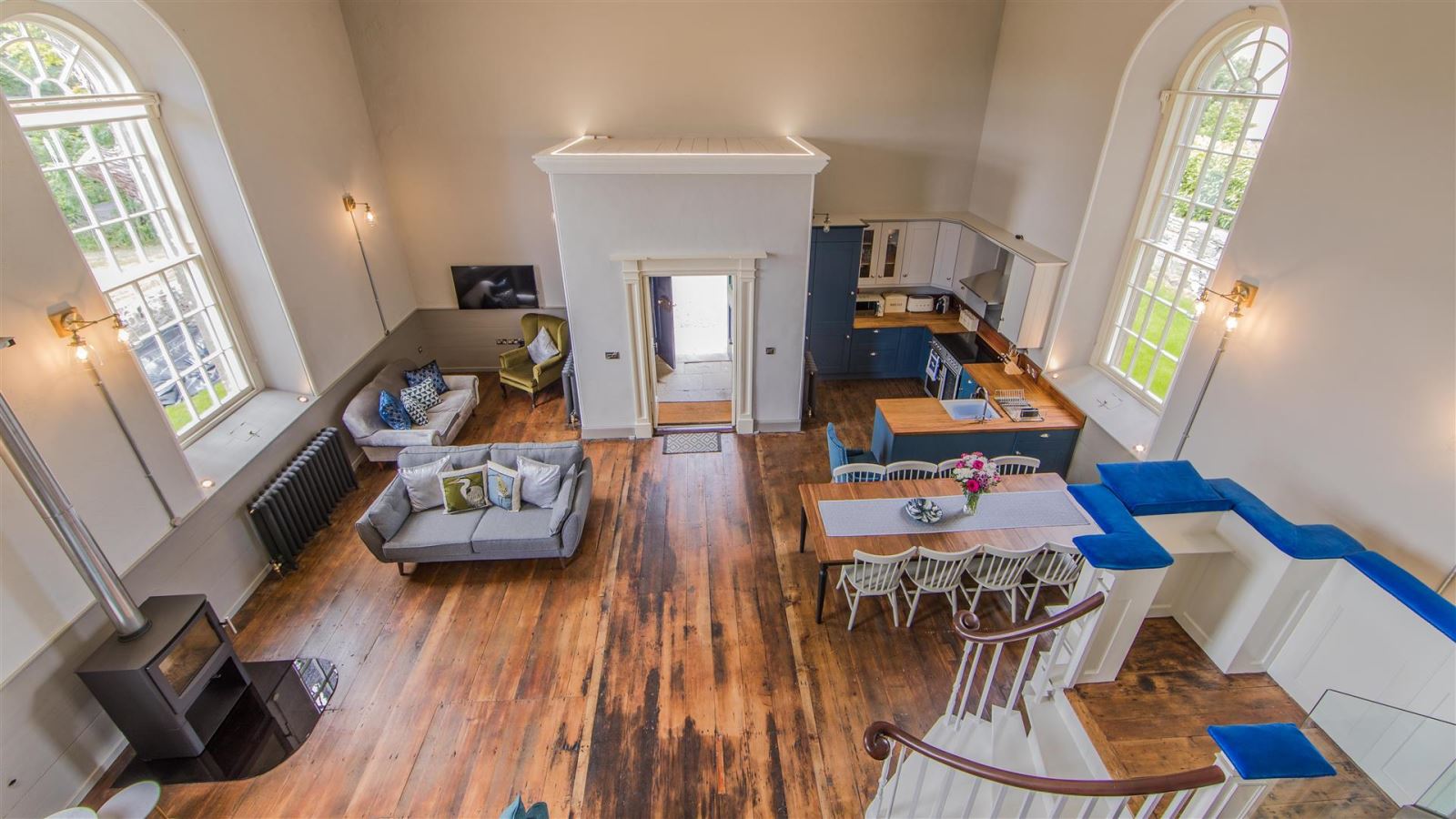 If you don't want the day to end, continue the adventure with a stay in Quarry Hill Church, a converted church, which has to be seen to be believed – original features and ultra-modern touches combine to offer magnificent self-catering accommodation for as many as 10 people. Everything your visit might need is amply provided for here, from the massive double-height living and dining area to the high-end kitchen and bathrooms to the outdoor BBQ and garden seating.
Castle Archdale Family Cycling Trail, County Fermanagh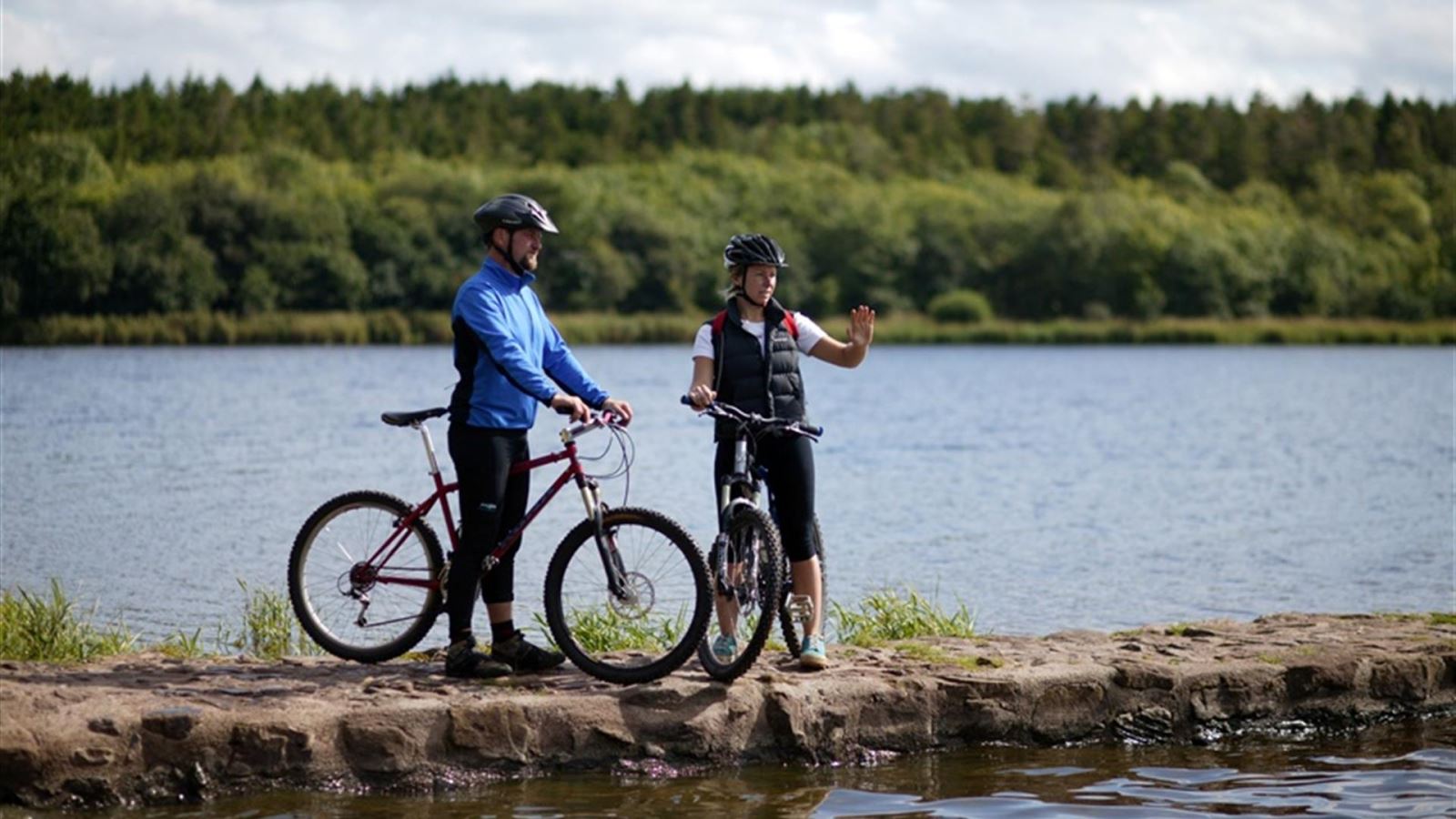 This 6-mile family cycling trail is a great outing for all ages and abilities. Starting from the Marina in Castle Archdale Country Park, it winds through the park's secluded forest enclosure – with plenty of chances to chase each other round the trees - before returning along the shore of Lower Lough Erne.
When you see The Old Castle (destroyed during the 17th Century Irish Rebellion), you're at the halfway point. It's an excellent time to grab a quick breather and take in those spectacular views across to Davy's Island and White Island, home to the famous carved figures.
Back in the courtyard, there's a café and playpark. If the kids have any energy left.
A luxury stay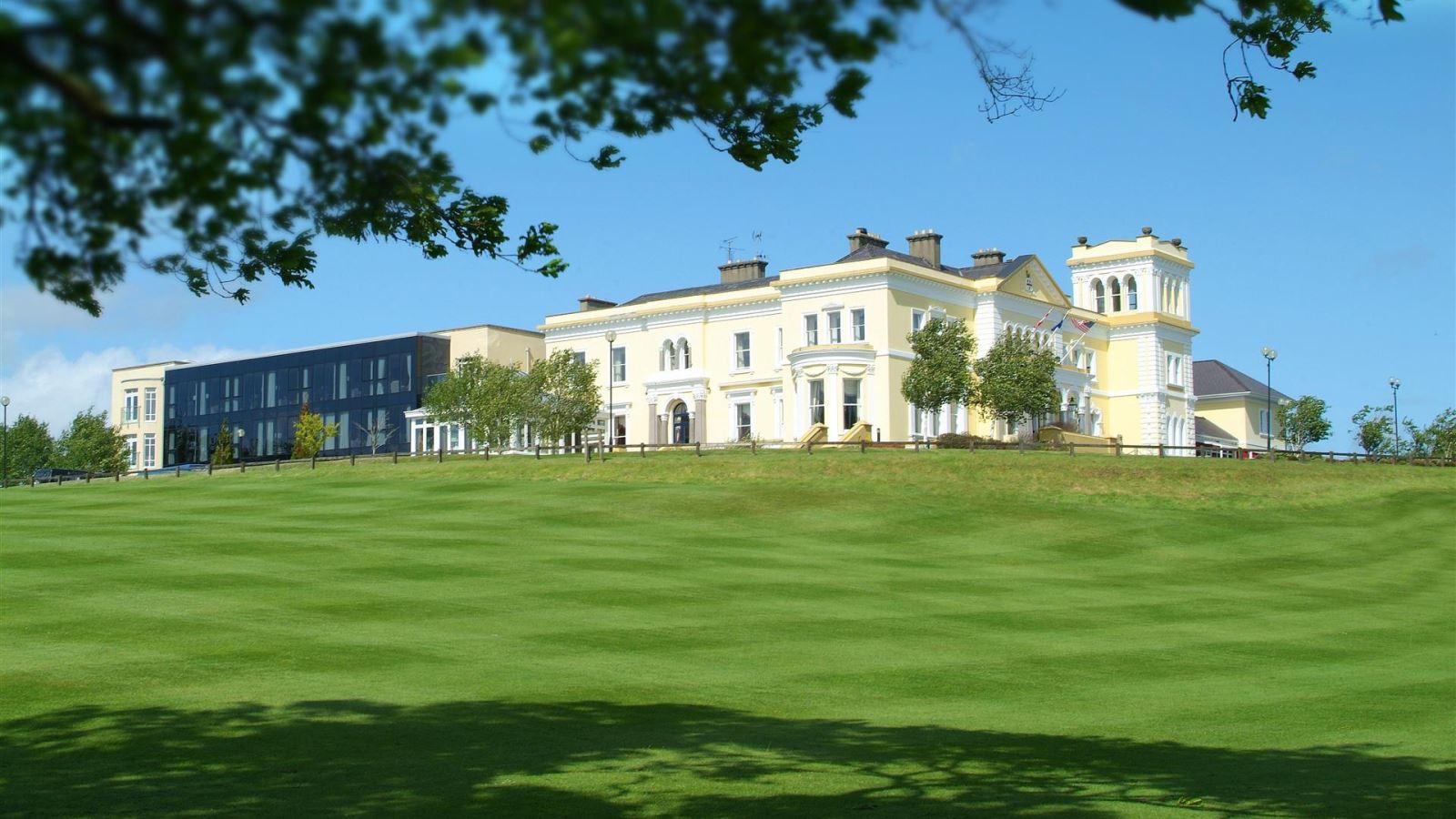 The award-winning Manor House Country Hotel (4*) is the perfect country retreat combining old world charm with modern hotel luxury. And if you want to experience something more, enjoy the beauty of Lough Erne on board the hotel's Lady of the Lake cruiser.
For family fun, on two wheels or two feet, it's hard to beat Northern Ireland's many cycling and walking trails. So check those tyres, pack up your picnic and get 'on yer bike'.