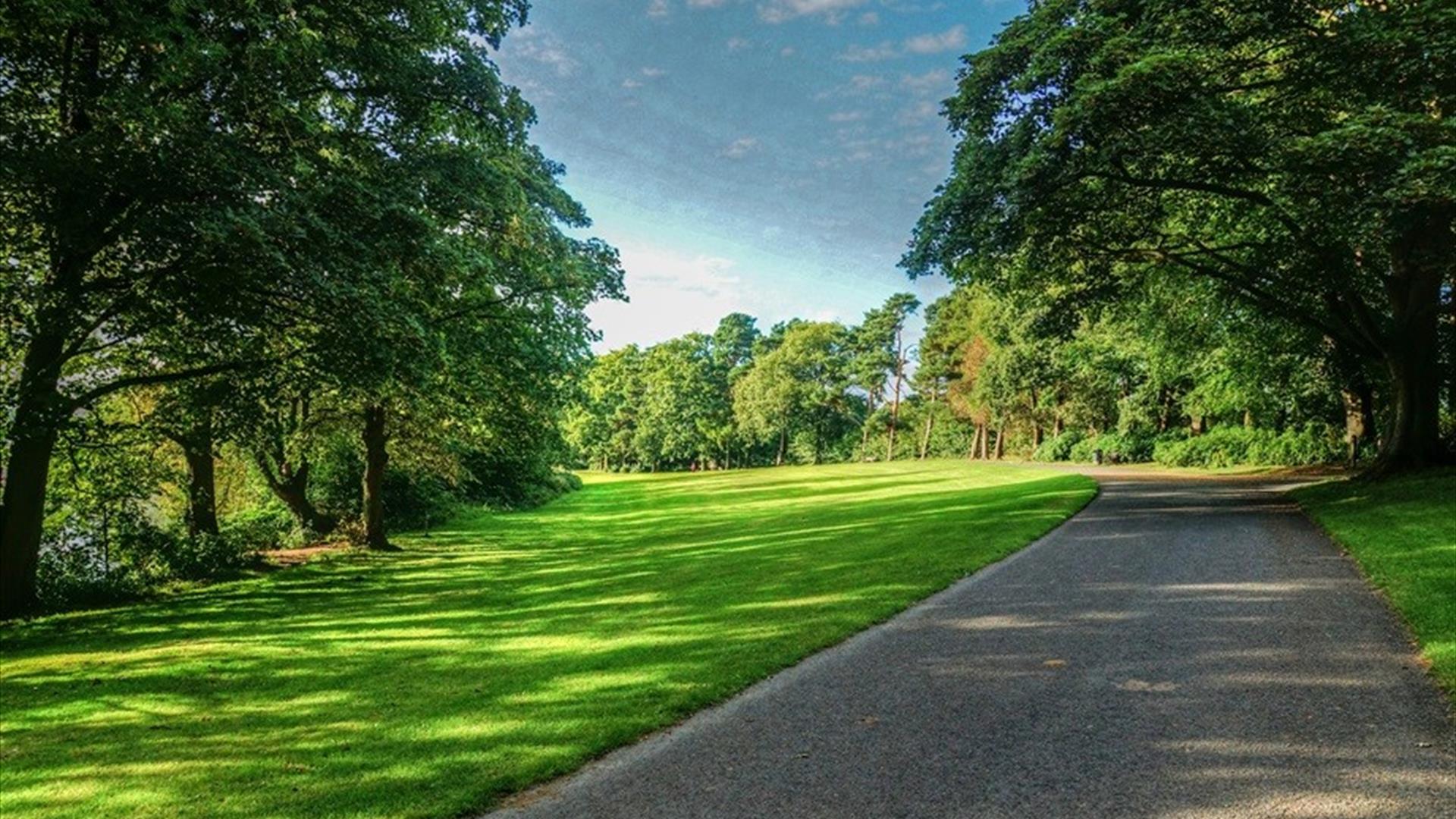 About
Northern Ireland's largest urban park, the second largest public park in Ireland after Phoenix Park in Dublin. Located around an expansive man made lake, it has 5 km of pathways through mature woodland and open grassland. The Park was once part of the Brownlow estate and is still overlooked by Brownlow Castle today.
The Park is over 250 acres in size and boosts many paths for walking, a super play area and large green spaces. The Park can be found tucked in behind the market town of Lurgan and can be described as a 'hidden gem'.
As well as a pleasant place to walk, Lurgan Park has much to offer the visitor, features include a water fountain, tennis courts, bowling green, cricket wicket and football pitches. Mobility scooters can be borrowed free of charge (pre booking is essential) for those less able to access the Park. The lake offers an excellent setting for a spot of course angling.
The majestic Coalbrookdale Fountain takes pride of place at the top of the main avenue in the park and is always a focal point for young and old. Made of cast iron this fountain is one of the remaining four of its type left in the world.
The demesne was bought by the Lurgan Real Property Company in the 1840s, which cut down most of the timber from the great Avenue planted during the Jacobean war, and gave it to the residents of Lurgan. The demesne was later sold to Lurgan Borough Council in 1893 for the princely sum of £2,000 and it was opened as a Public Park in July 1909 by Lord Aberdeen.