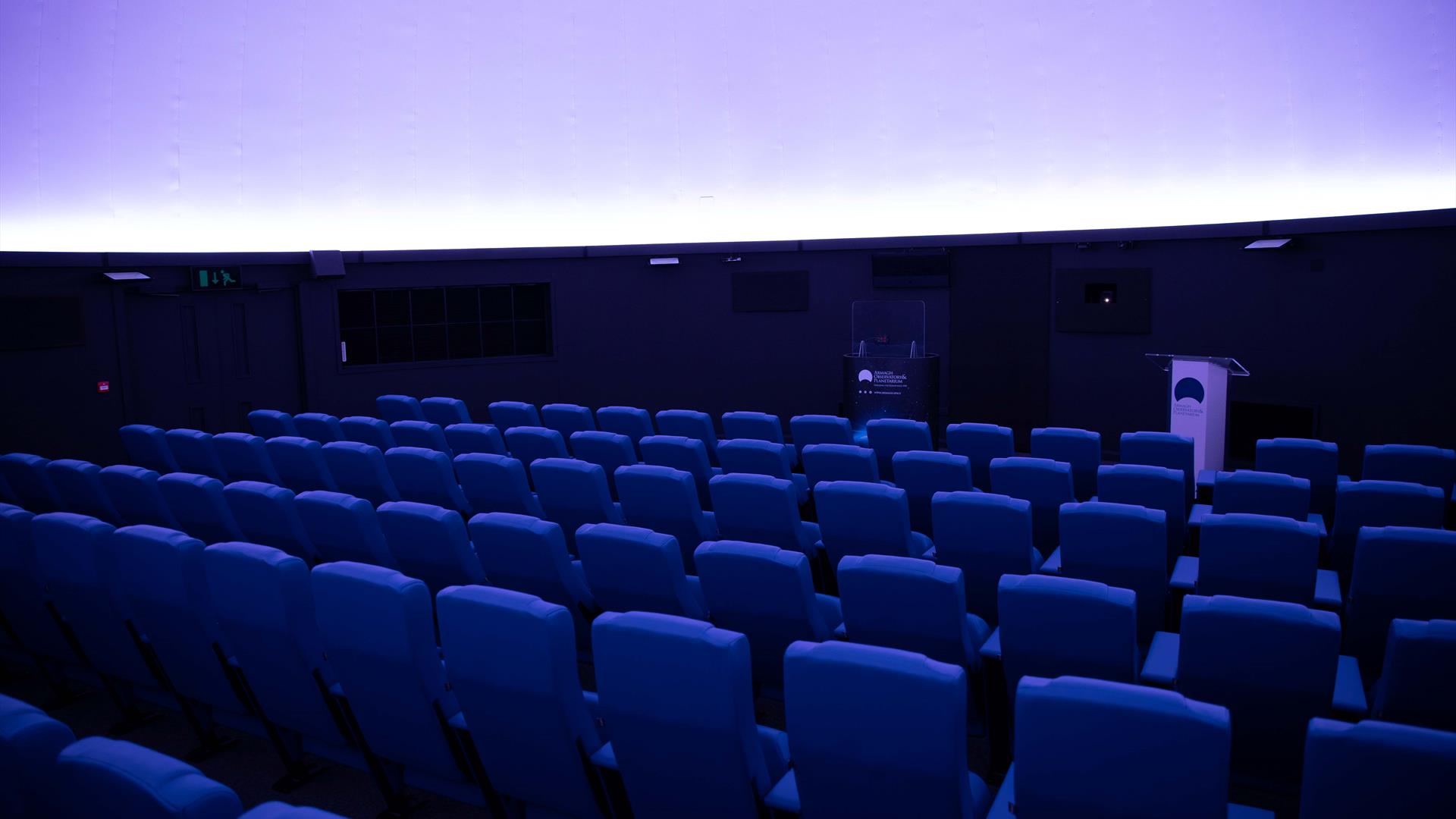 About
Join the Director of the Armagh Observatory and Planetarium, Professor Michael Burton, for a live planetarium show where he discusses the latest in astronomy.
Each month we will go on a guided tour of Cosmos, taking in the planets, stars and galaxies. We will look at interesting objects in the night sky for that month, examine the latest news in astronomy, and focus on a different type of celestial object each month. Each show will also feature a Q&A, so bring along your questions to ask the Director.
Age recommendation: Adults and those aged over 12.
Monthly Themes:
9 June: The Planets of our Solar System
8 Sept: Moons, Asteroids and Comets
6 Oct: Star Formation
3 Nov: Star Death
1 Dec: Galaxies - Cities of stars
Book Tickets
Facilities
Accessibility
All areas accessible to disabled visitors
Event Facilities
Parking & Transport
Guide Prices
Visit www.armagh.space for ticket prices