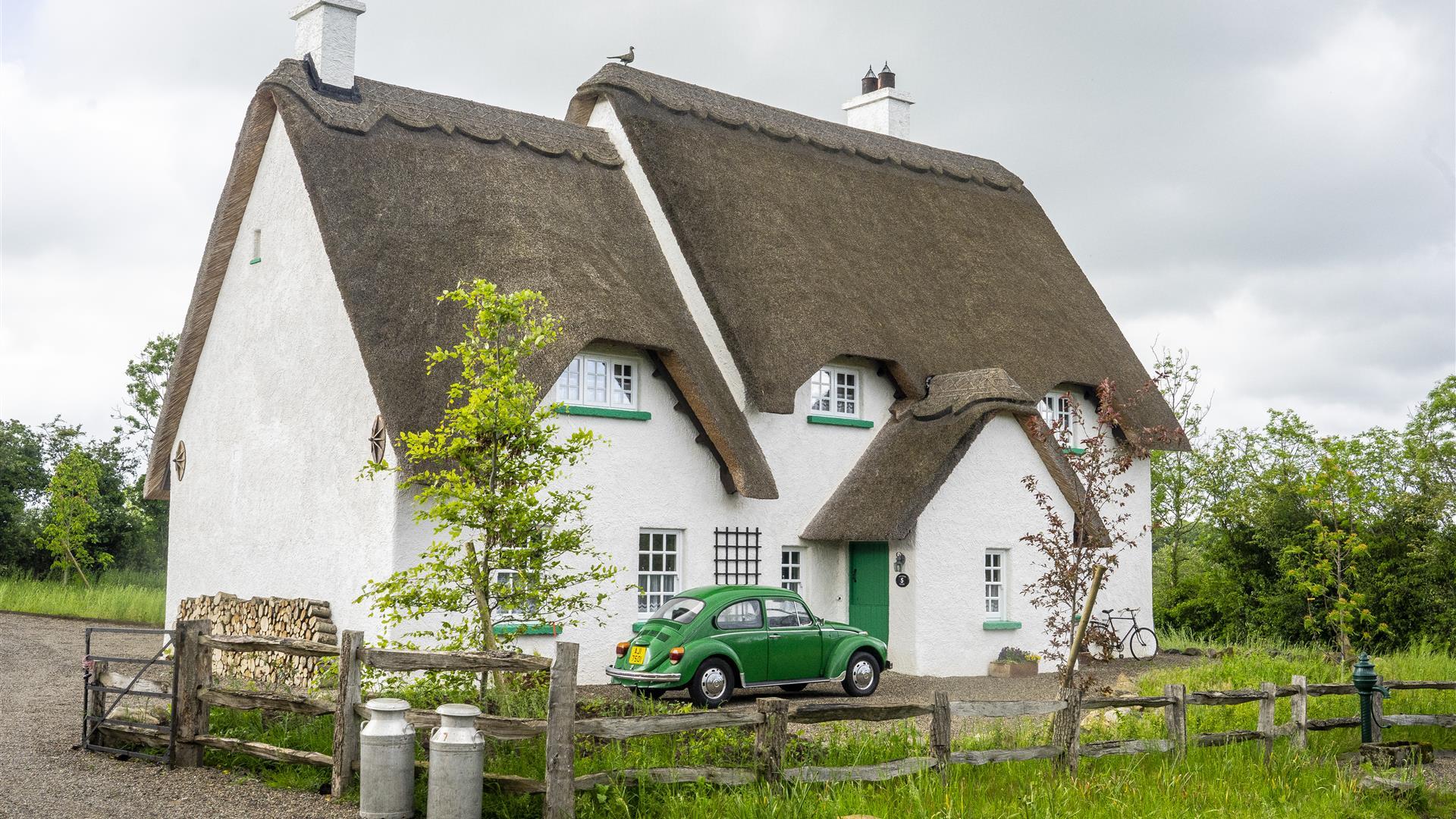 About
Explore your inner artistic flair in a weekend of painting, writing, food and musical entertainment with two of Ireland's leading creative talents, in the picturesque beauty of Rosehill House, County Tyrone.
In this two-day visit to the heart of Mid Ulster, you will be immersed in creativity as you learn from experts all you want to know about painting masterpieces and conjuring up magnificent stories and poems, as well as tips on how to get published.
Let Jim McKee, an accomplished musician, songwriter and visual artist along with Emma Heatherington, a global bestselling author, welcome you to their home county where you will be enriched and inspired by stimulating surroundings and the best of Irish hospitality.
Saturday 27th May - 13:00: Arrival and Welcome
Let's get you settled in! Hosts Emma and Jim will greet and welcome you to Rosehill House with a light lunch and an outline of what to expect on your Poems and Paintings experience. We'll do all this to the sounds of live background music by some of Tyrone's finest traditional musicians.
14:00 - 16:00- Creative Writing with Emma
Let your creative juices flow and your pen glide across the page as Emma guides you through various writing exercises, sharing secrets and tips she has picked up in her 15 years as a bestselling author, all in her down to earth, friendly approach as a writing coach.
16:00 - 16:30 - Tea/Coffee break and a stretch of the legs!
16:30 - 18:30 - Painting with Jim – discover and create your very own masterpiece with Jim in the marquee – or perhaps it will be plein air, weather permitting? Either way, you're in for a treat as Jim shares with you his passion for oil painting, and his many stories and experiences which you can learn from in his almost thirty years as a professional artist.
18:30 - 20:00 - Dinner and drinks. Enjoy a complimentary glass of wine hearty meal and chat through our creations as we sit down to dinner together in the cosy kitchen at Rosehill House.
20:00 - 22:00 - Traditional music session – be entertained by the finest Irish traditional music talent as we gather in the old style bar at Rosehill House for a good old séisún! Maybe our host Jim will give us a song or a tune too? Or maybe you've a party piece you'd like to share? Either way, this is the perfect end to a perfect day – can you do it all again? Of course you can!
Sunday 28th May 11:00 – 13:00 - Painting with Jim – put your finishing touches to your masterpieces from the day before as well as learning some new skills from Jim.
13:30 - Lunch
15:00 - 17:00 - Creative Writing with Emma– pick up your pen again and be swept away once more as Emma leads you through her top writing tips and some secrets on how to get your work published.
18:00 - Join us for a farewell toast and a buffet supper. Celebrate your literary accomplishments, your artistic endeavours and raise a final glass to a weekend that has filled your heart and soul with creativity, laughter and fun. We've even compiled a goody bag of treats for you to take on your merry way – until we meet again of course!
Book Tickets
Guide Prices
| Ticket Type | Ticket Tariff |
| --- | --- |
| Adult | £275.00 per ticket |
Booking essential. Email emma@writewithemma.com