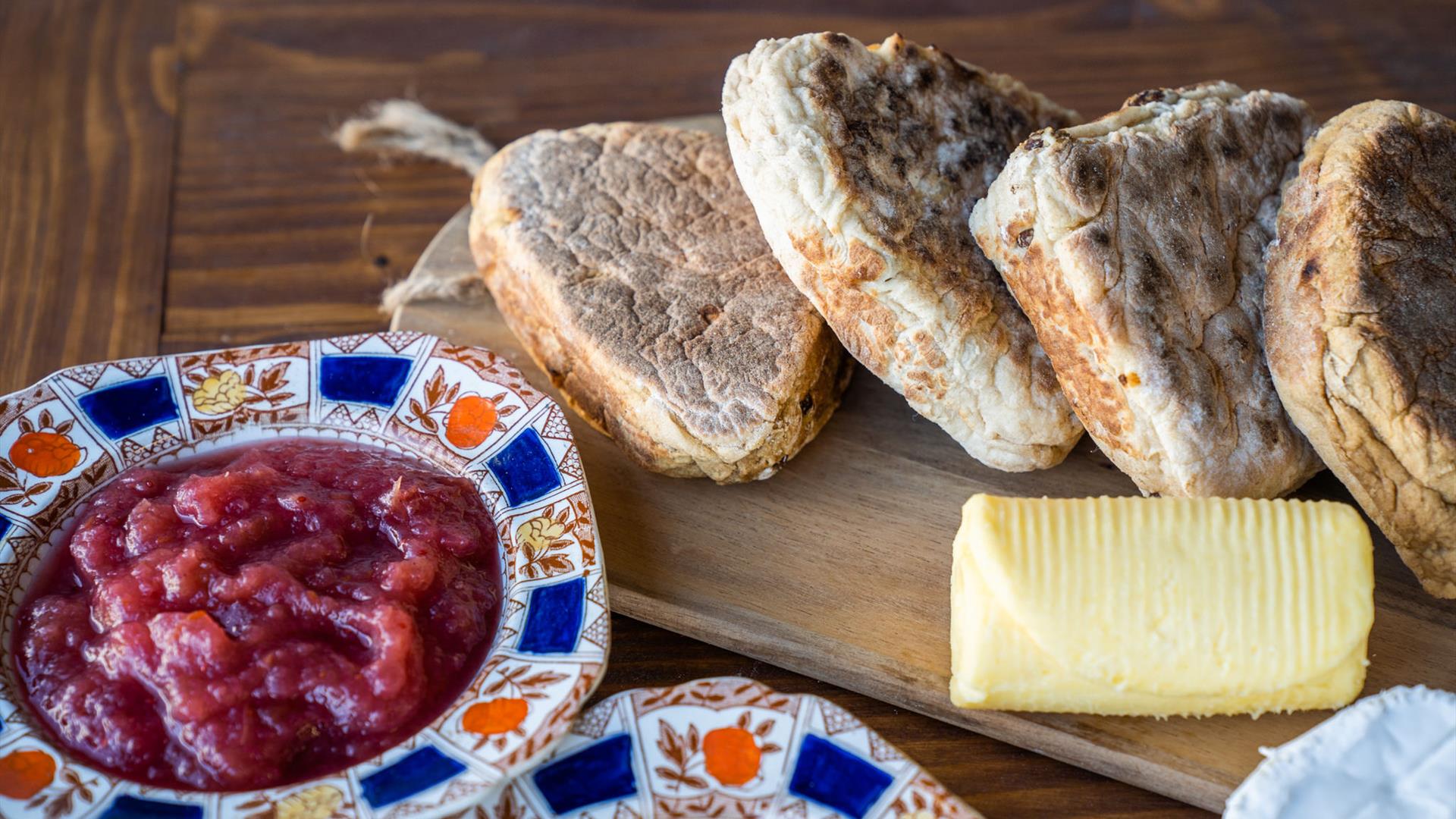 About
Enjoy a fully immersive orchard/cider experience in the company of the McKeever Family. Walk through their various orchard plantations and witness firsthand the beautiful apple blossom in May or the laden apple trees at harvest. Learn about the whole craft cider/apple juice production from start to finish, enjoy tastings of their award winning products and sit back and relax in their new glass fronted Bramley Barn and enjoy a cuppa with granny's traditional griddle breads, cheese and chutneys.
This is a fully immersive, interactive experience on our family farm where visitors have the opportunity to meet with us the family (as all our tours are family led).
The experience includes:
- An orchard walk explaining the various orchard plantations in place. This will change with the seasons. Visitors can experience the apple blossom in May or the trees laden with fruit from June-October.
- A visit to the cold storage facilities where our apples are stored from harvest in September to June/July the following year. There is also an opportunity to taste the fruit in storage
- Information on the cider production process as well as a visit to the Apple Pressing and Bottling Room
- Visit to our apple cider vinegar room where we explain the process of making apple cider vinegar and its benefits as well as tastings
- Refreshments and tastings of our award winning ciders and apple juice in our new glass fronted Bramley Barn set in the heart of the orchard
- Cooking demo of granny's traditional griddle bread made on my own grandmother's griddle
- Visitors can sit back and relax with a cuppa and enjoyed the hot soda farls straight off the griddle with local cheese and chutneys
- Recipe cards are also available for soda farls, apple pie, potato apple bread and homemade scones.
- Opportunity to purchase local artisan products
This is a truly enjoyable, interactive experience set in the heart of the Orchard County.
Book Tickets
Facilities
Accessibility
All areas accessible to disabled visitors
Event Facilities
Parking & Transport
On site parking
Station nearby
Guide Prices
| Ticket Type | Ticket Tariff |
| --- | --- |
| Adult | £38.00 per ticket |
| Child | £30.00 per ticket |
| Family | £120.00 per ticket |
Note: Prices are a guide only and may change on a daily basis.