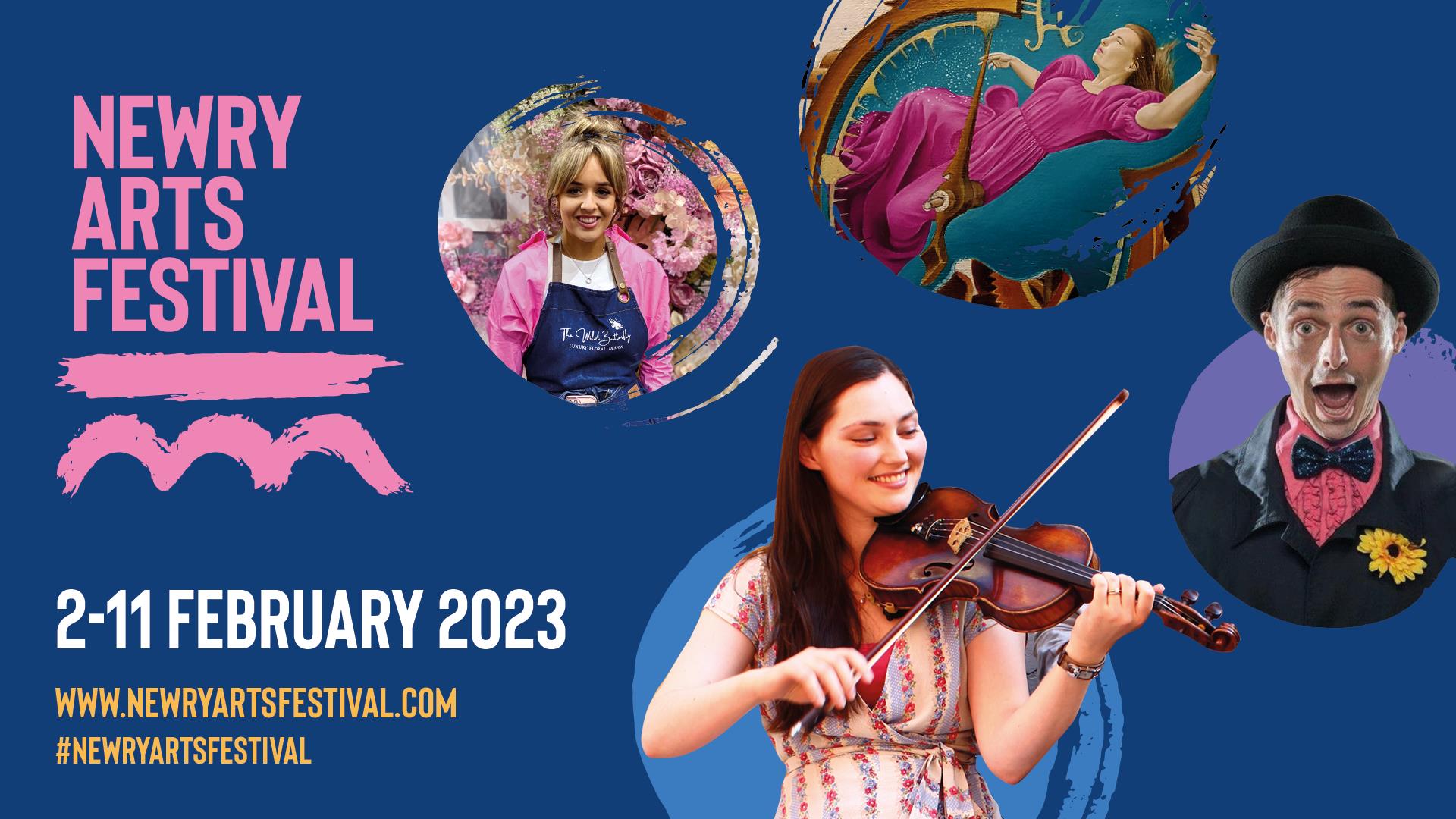 About
A ten-day celebratory mix of exhibitions, comedy, music and drama will shine a light on Newry's arts scene as part of a major new festival.
Running from 2 to 11 February, Newry Arts Festival will welcome renowned acts from the Newry area, including Rozlyn Sheridan, Newpoint Players, Joanne Quigley McParland and the Fews Ensemble and visual artist Cora Harrington, as well as top artists from across the region.
In this diverse programme, comedians Paddy McDonnell, Ciaran Bartlett and William Thompson will be among those drawing crowds to the city, art exhibitions will celebrate the work of Seán Hillen, Caóilfíonn Murphy O'Hanlon and Richard Kelly, and drama lovers can enjoy a range of productions from Samuel Beckett's Happy Days to the Dirty Dancing themed comedy 'Nobody Puts Bernie in the Corner'.
Music lovers can look forward to performances including the London Film Music Orchestra presenting iconic film music from Hans Zimmer and John Williams, the singer-songwriter Brigid O'Neill's Country Folk with a dash of jazz, and eclectic fiddle and guitar music from Zoë Conway and John McIntyre. There's a series of accessible music workshops too with Garden of Music.
For family fun, join the StreetFeast Team as they celebrate our farmers, chefs, foragers, distillers and artisans at the moveable food and drink Street Feast in Newry Market. The festival also features workshops ranging from soap making to traditional willow weaving, as well as interactive kids' workshops. Or for something a bit different why not undertake the Silent Disco Adventure Tour of Newry.
Some of Newpoint's illustrious members also come home for a special evening of tales, dramatic readings and maybe even a dance at Newry Town Hall.
Events will take place across Newry City in Newry Town Hall, Newry and Mourne Museum, Finegan & Son and The Imaginarium Arts and Story Centre.
Tickets and programme details can be found at newryartsfestival.com
Book Tickets
Guide Prices
Variety of events taking place across Newry City, check out the programme for more price information.