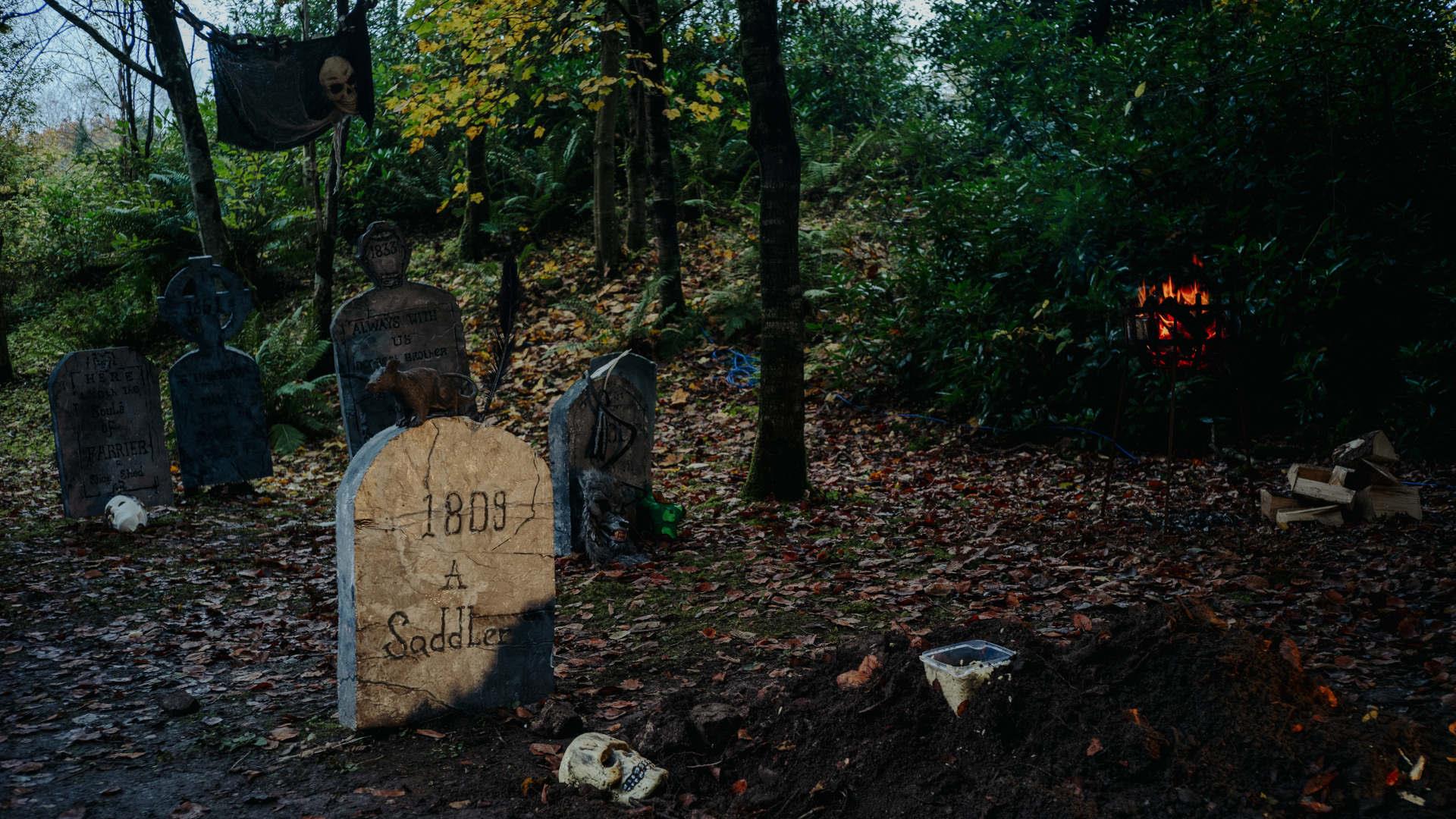 About
Will you survive the thrills and chills of our Torchlight Tour this Hallowe'en?
Let's journey back to 1865. Amos Burns, an aspiring Irish novelist, is becoming obsessed with the notion that he will produce the next great work of gothic literature. He's filling notebooks with manuscripts, getting increasingly frustrated, and withdrawing from the world and his family. Amos has learned of a town called Drowned Horse Creek, believed to be the most haunted and wicked place in America. Surely, he thinks, if he travels to Drowned Horse Creek he'll find inspiration and finally realise his dreams of being a famous author?
What happened to Amos and his wife is unknown...the only correspondence after his departure was a book sent home to his mother. Inside the book was a story written in blood red ink, so dark and twisted that no one could read past the first page without being left shaken. The book was titled 'Torment at Drowned Horse Creek'.
Will you join the search for Amos and his wife, to discover if the terrifying tales of Drowned Horse Creek are true or just the imaginings of a disturbed and tortured genius? Our costumed guides will take you on an adventure, filled with creepy characters, gruesome gore and strange sounds that will put shivers up your spine! And no matter what, don't get left behind…
There will be Torchlight Tours running every 15 minutes, beginning at 18:00 with the final tour of the evening starting at 22:30. Torchlight Tour tickets are available for the following dates:
Friday 28th October - Sold out
Saturday 29th October - Sold out
Monday 31st October - Low availability
Please note, this ticket does not include general admission and the site will be closed off to non-Torchlight Tour ticketholders. Tickets are £14 per person. We recommend this tour for ages 12+.
Book your ticket through the link. Happy Haunting!
Book Tickets
Facilities
Event Facilities
Parking & Transport
Guide Prices
| Ticket Type | Ticket Tariff |
| --- | --- |
| Ticket | £14.00 per ticket |
Note: Prices are a guide only and may change on a daily basis.