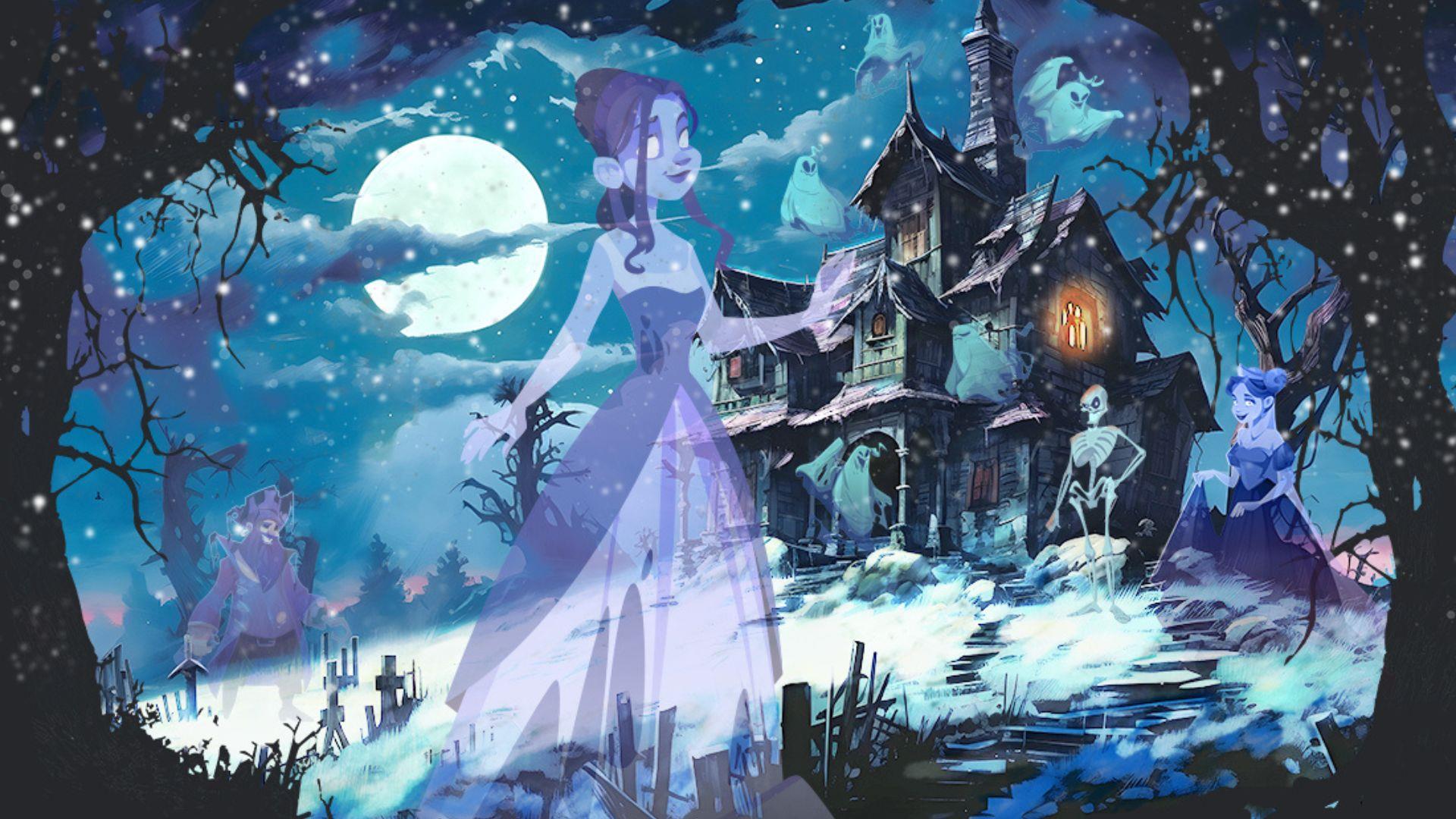 About
As the evenings draw in and the nights get darker, W5 brings you a brand-new experience for the winter months. Ghosts of Winterly Manor is a low-light, walk-through experience, offering spooky fun for all the family.
W5's immersive AMAZE space will be transformed into the haunted Winterly Manor. Using a wide range of special effects, screen and holographic projections, lighting, immersive soundscapes and set works, watch as W5 brings Winterly Manor to life - or should we say…to afterlife!
The Story - On the side of a hill, not very far from here, stands Winterly Manor. Long abandoned, it is now but a sad reflection of its once breathtaking splendour. Its rooms and hallways creak and groan in the wind. Its gardens are overgrown and tangled in briars. The family whose winter residence this once was, is long gone. A family with a dark and colourful history. What stories this old house could tell, tales of rogue pirates, of highwaymen, of spectacular winter dances, music recitals and exquisite dinner parties. And now… of ghosts. Oh yes, ghosts! You see, this year, some of the old manor's long departed occupants have returned for one last winter in residence. And W5 is inviting YOU to join them. You'll be greeted by the old butler on your arrival. He will warn you that on your journey through the ancient house, you may expect to encounter a range of ghosts, ghouls, phantoms and restless spirits at every turn. Some fun, some friendly and some not so. An experience full of spectral surprises, and things that go bump in the night.
Consider this your formal invitation. Are you brave enough to meet the Ghosts of Winterly Manor?
This experience is free with general admission to W5. Pre-booking your visit to W5 is essential.
Book Tickets
Facilities
Accessibility
All areas accessible to disabled visitors
Event Facilities
Parking & Transport
On site parking
Station nearby
Guide Prices
Free event, general admission charges apply