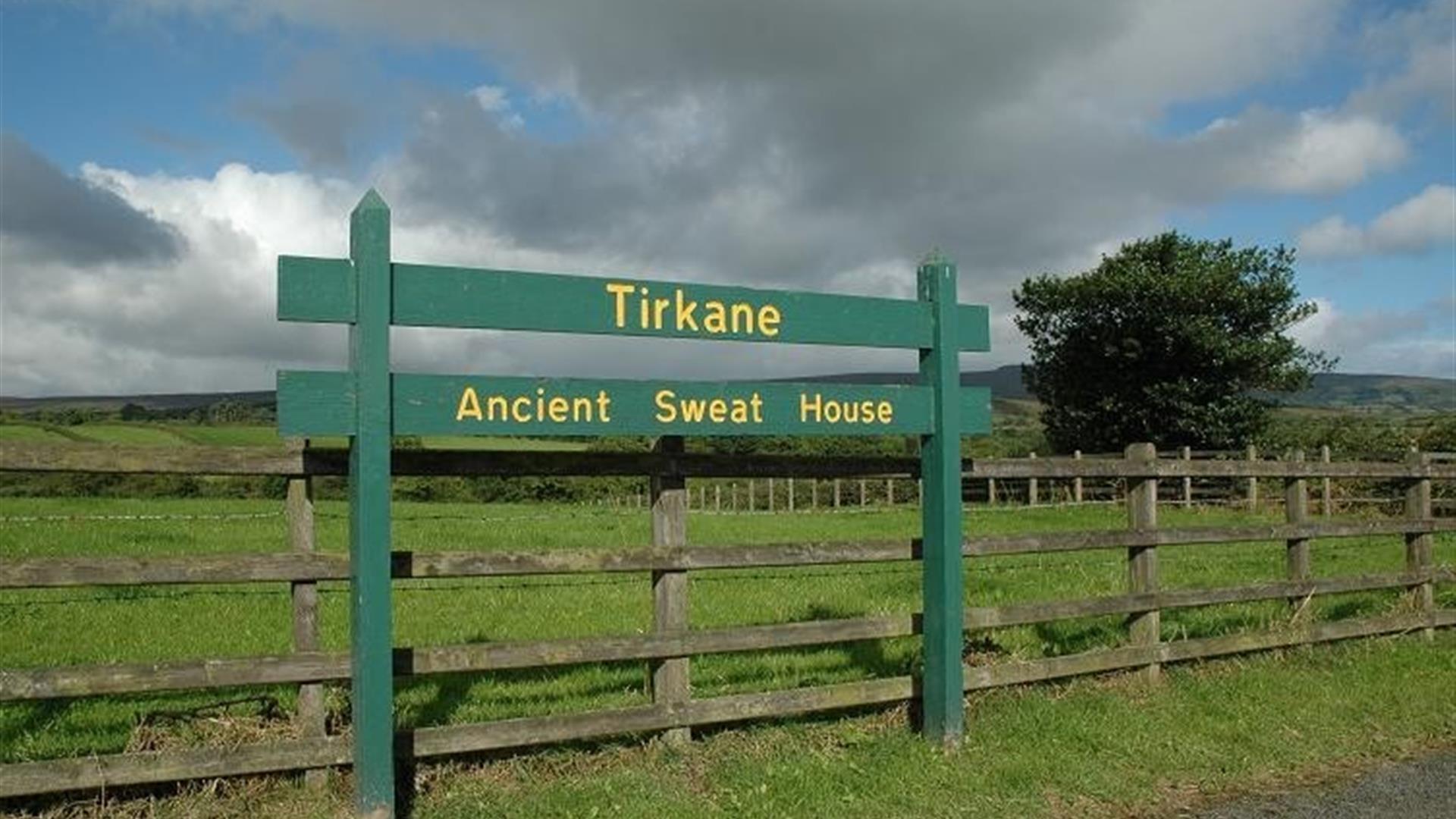 About
Nestled in a secluded area located 2.5 miles to the North West of Maghera, is a well preserved Sweathouse. A Sweathouse was a type of early sauna, used in Ireland in the 18th and 19th centuies, but its origins may date back much further.

It is a rectangular structure built against the side of a hill with a roof made of flat stones with a small chimney hole in one corner. The floor is paved with stone

This unusual dry-stone structure was used to cure fevers and pains up to the end of the 20th century, and many similar sites around the country were built in the 18th and 19th centuries. In Germany, these sites are known as Irish baths and this suggests that Irish Missionaries who travelled to Europe in the Dark Ages introudced sweathouses to that county.

A fire of turf or wood was lit inside the structure and the entrace was closed so that the heat built up and the stones became very hot. Then rushes were spread on the hot floor and water thrown on the stones to produce steam. The patient then sat in the sweathouse for as long as possible before emerging to bathe in a nearby small stream. It is only one of five such monuments in the country.
Facilities
Provider Preferences
Free (parking charges may apply)