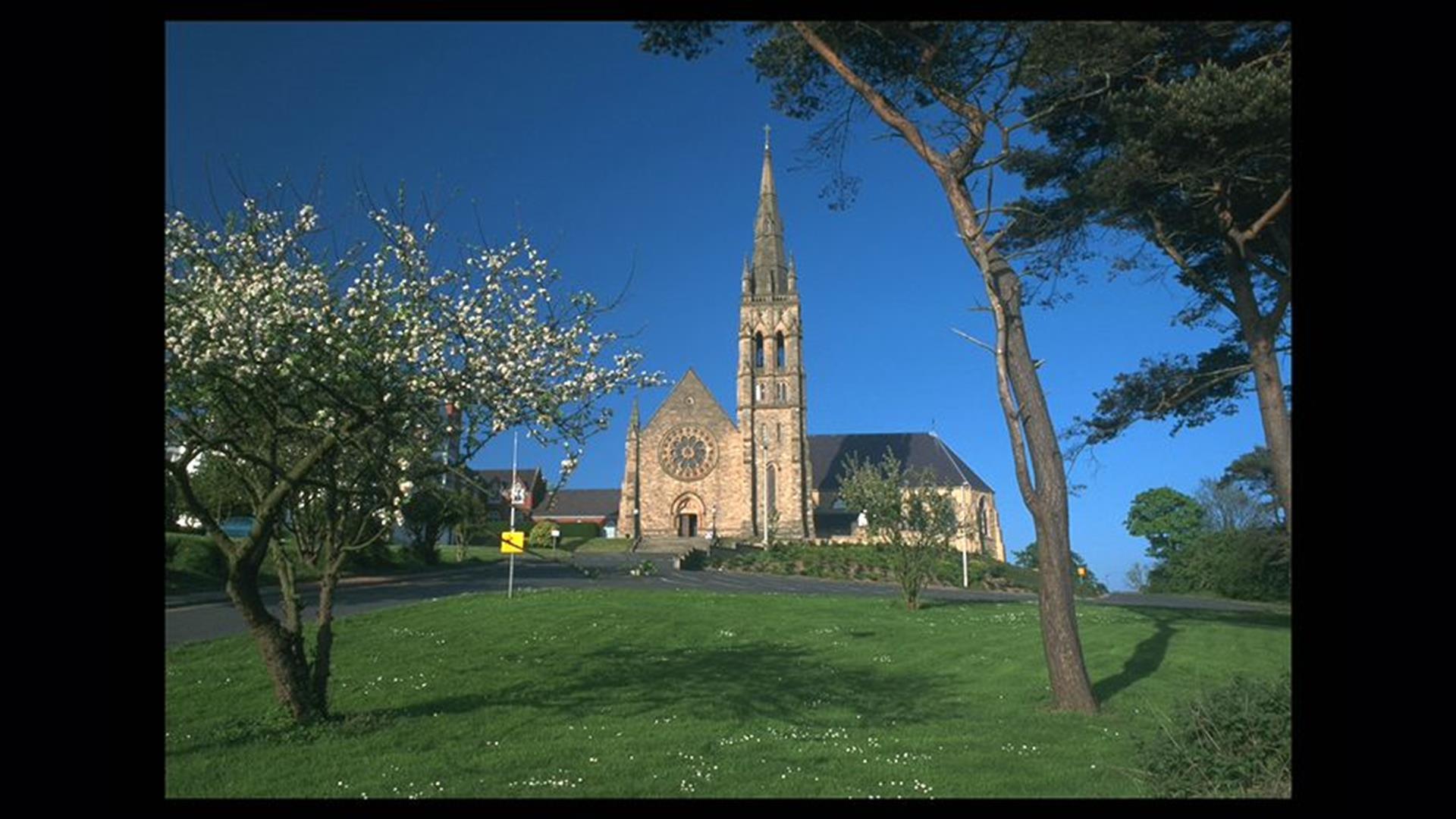 About
The foundation stone of this church was laid by Bishop Dorrian in 1886. The church and neighbouring convent of the Sisters of Mercy were built in Gothic Revival style.

The church spire was added in 1895 and a transept in 1993 incorporating a mosaic shrine in honour of Saint Patrick.

The Congregation of the Sisters of Mercy was founded in Dublin by Catherine Mc Auley in 1831. On 21st June 1855, three Sisters arrived in Downpatrick to establish a school to provide education for the children of the area. Since then the Sisters of Mercy have been a constant presence, providing educational opportunities at all ages from 3 to 18. The splendid Gothic building, positioned beside the Parish Church, which was designed by Mortimer H Thompson of Belfast, was home to the Sisters from 1873 until the Convent closed in July 2011.