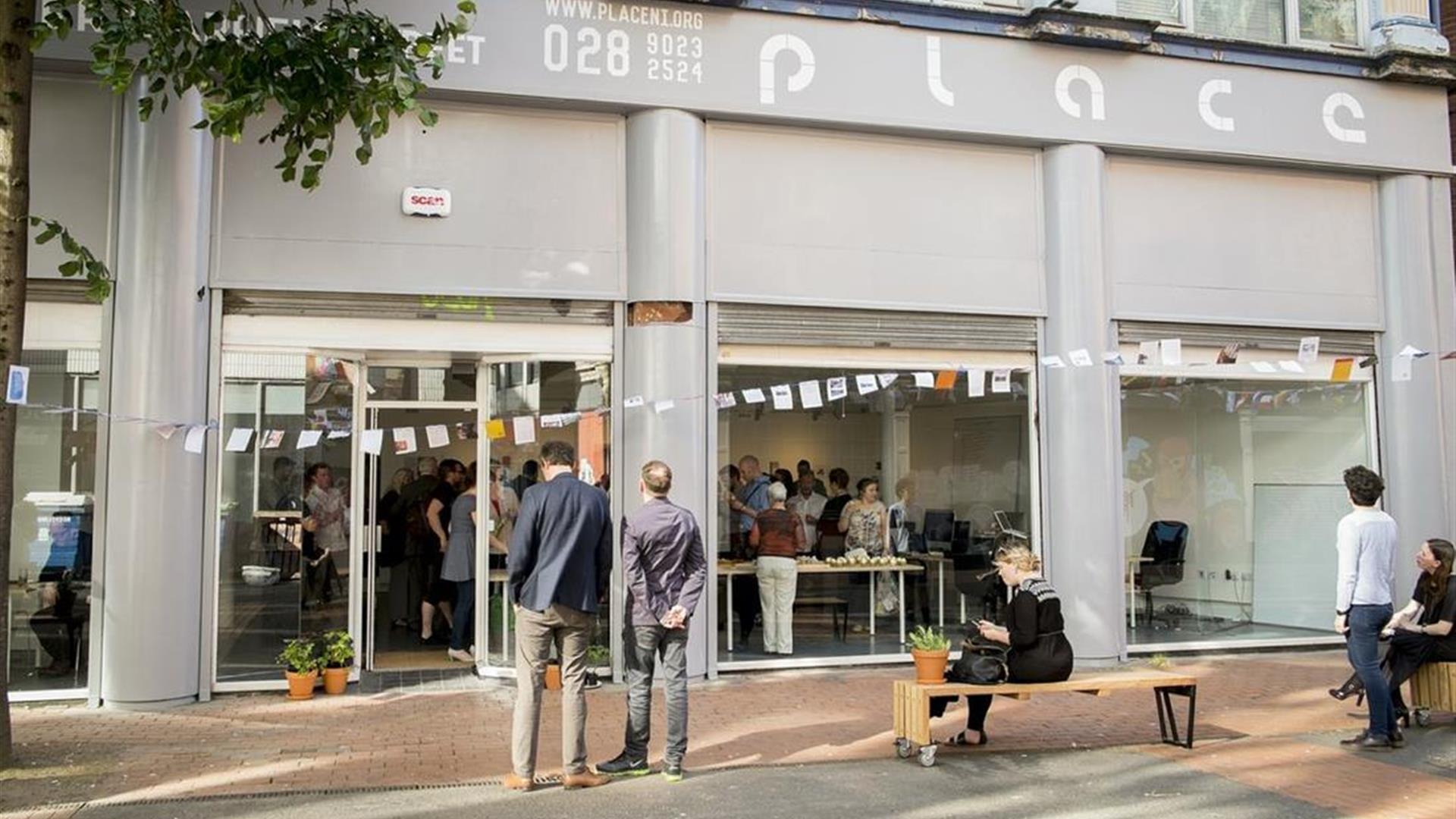 About
Planning/Landscape/Architecture/Community/Environment

PLACE is an independent, not-for-profit organisation dedicated to the making of great places across Northern Ireland. PLACE is composed of a multi-disciplinary team combining expertise and extensive experience in architecture, town planning, visual art, curation, design, social science, education, research, community engagement and event management.

PLACE was established in 2004 by the Royal Society of Ulster Architects and Belfast City Council, with support from the Arts Council of Northern Ireland under its Architecture and Built Environment Policy. Established as part of the RSUA, PLACE became an independent Company Limited by Guarantee and a registered Charity in 2011.

PLACE run a public programme of exhibitions, debates and discussions, architecture tours, site visits and design workshops on various local and international built environment topics relevant to Northern Ireland.

PLACE also run architecture and urban design education and community projects in areas across Northern Ireland and have engaged in design mediation and facilitation services.
Facilities
Attraction Facilities
Guided Tours Available
Open Mondays
Leisure Facilities