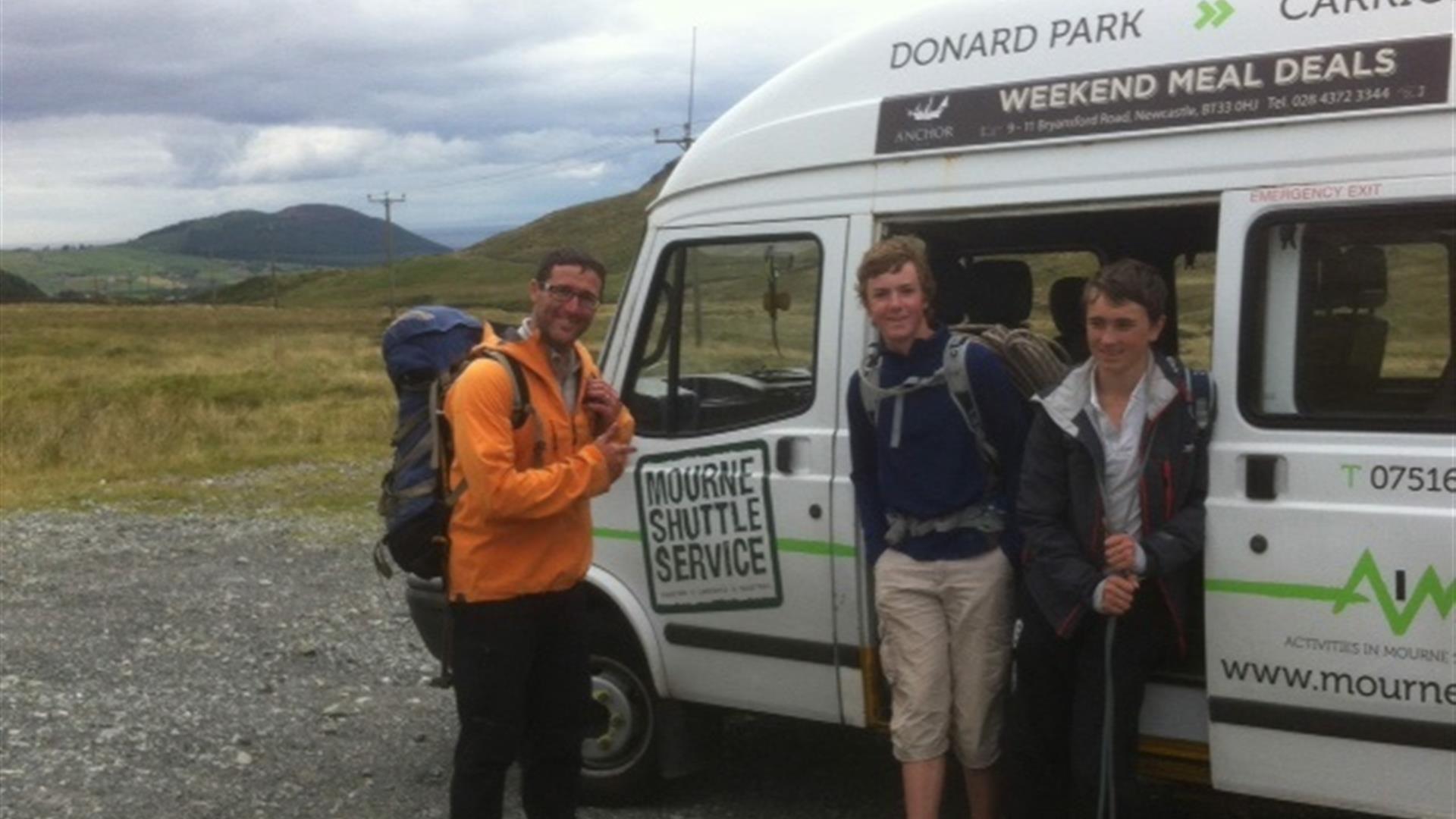 About
Have you ever gone to plan your next walking route in the Mournes only to be restricted by where you park your car? the Mournes Shuttle Service is a 16 seat mini bus providing a shuttle service to walkers in the Mourne Area so this need no longer be the case!

The shuttle bus can pick you up at your desired car park and take you out to the start point of your route so you can walk back to the car meaning you will no longer be restricted to the circular routes and can explore many of the fantastic linear ones in the area also.

The shuttle service runs throughout the whole year, every weekend and can be requested during the week also. In the summer months of July and August the service will be available seven days a week.

Pick up and drop off points include Donard Park, Newcastle, Trassey Track Car Park and Carricklittle Car Park. A bespoke shuttle and support service to walking groups is also available. For more information or to book the shuttle service, please contact Peter Magowan on 07516 412076.

By using the Mournes Shuttle Bus, walkers can assist in lessening the amount of congestion on the high mountain roads whilst still enjoying the wonderful walks in the Mournes.

Follow them on Facebook for up to date news, walking route ideas and updates on availability.
All regions of the Mournes covered.

Weekends/Bank Holidays upon request.

Contact Peter Magowan on 07516 412076 to book your seat. Prices from only £3 - £5 per person depending on distance and group numbers.
Book Tickets
Guide Prices
£3 - £5 per person depending on distance and group numbers.