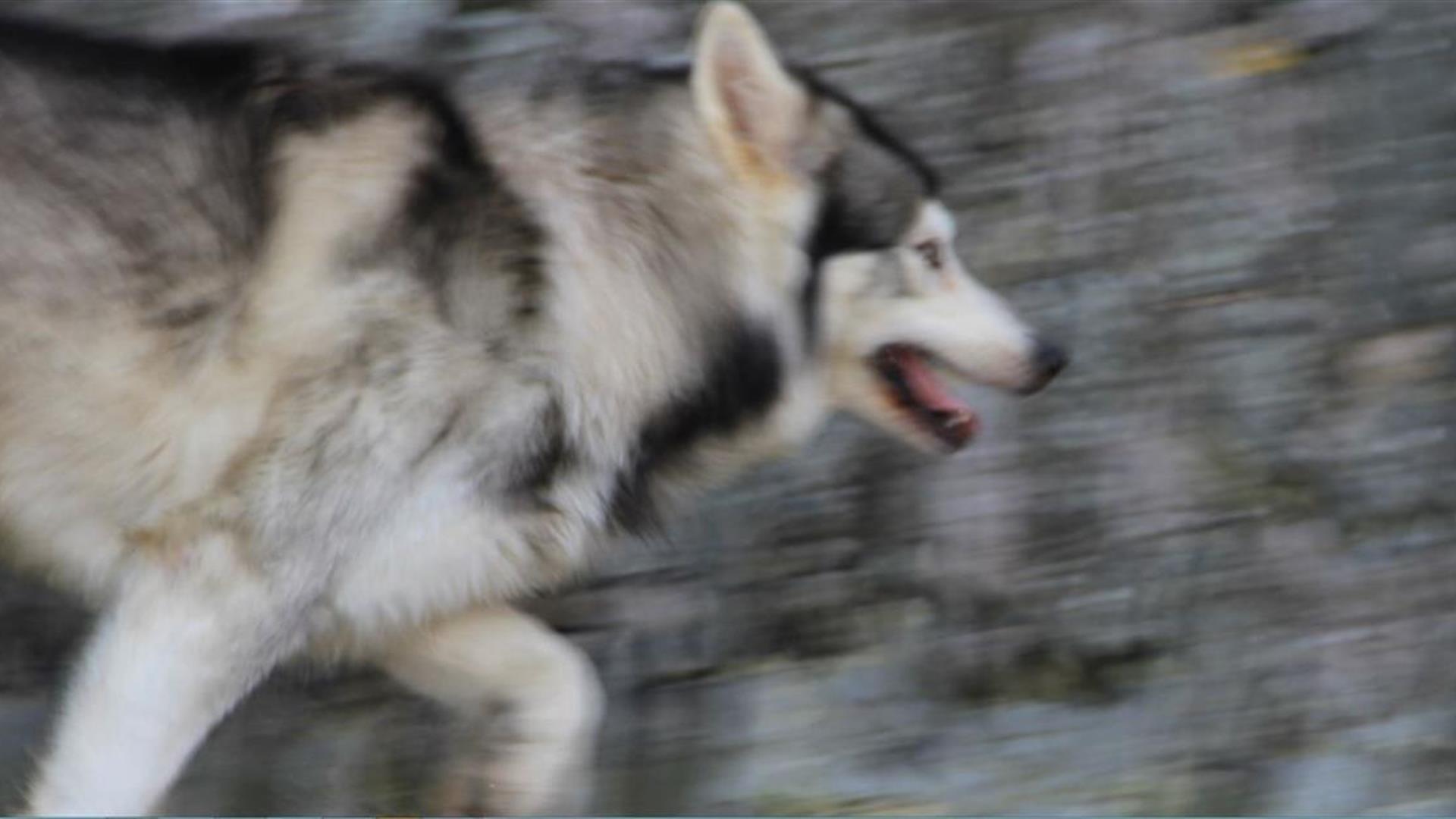 About
In the opening scenes in Season 1 'Winter is Coming', the five Stark children – Robb, Sansa, Bran, Arya and Rickon – plus Jon Snow, each adopt a Direwolf puppy after they find the orphaned litter in the Wolfswood beside their dead mother.

Ever wondered what the Direwolves would be like in real life? Well now is your chance. HBO were unable to use real wolves in filming due to UK laws and the fact that they had to work with small children, so the production team used Northern Inuit dogs as these are the closest thing to a real wolf – they are a domestic dog breed closely resembling a wolf.

Odin and Thor (they are brothers and are named after the Greek gods of war in real life) starred in many scenes including the 'finding of the Direwolf puppies' scene, and now you can meet them at their home, Winterfell Castle, by prior arrangement.

Odin and Thor were trained by the very talented and popular Caroline Benoist, including how to 'howl' on command. Caroline (26 years old) who also trained the dogs in the Harry Potter films died suddenly in December 2010. The 5th episode in Season 1 'The Wolf and The Lion' was dedicated to Caroline by HBO.

Please contact us if you would like to meet the Direwolves Odin and Thor as part of your Game of Thrones® tour, they are very friendly chaps and are well used to being on camera/getting their photo taken!

For more info visit http://www.gameofthrones-winterfelltours.com/direwolvestour

Please note, the Meet the Direwolves experience is only available in conjunction with another tour/activity booking at Winterfell Tours.

This activity is independently operated by Clearsky Adventure Centre. It is not sponsored, endorsed, or affiliated with HBO or anyone associated with 'Game of Thrones®'.
Book Tickets