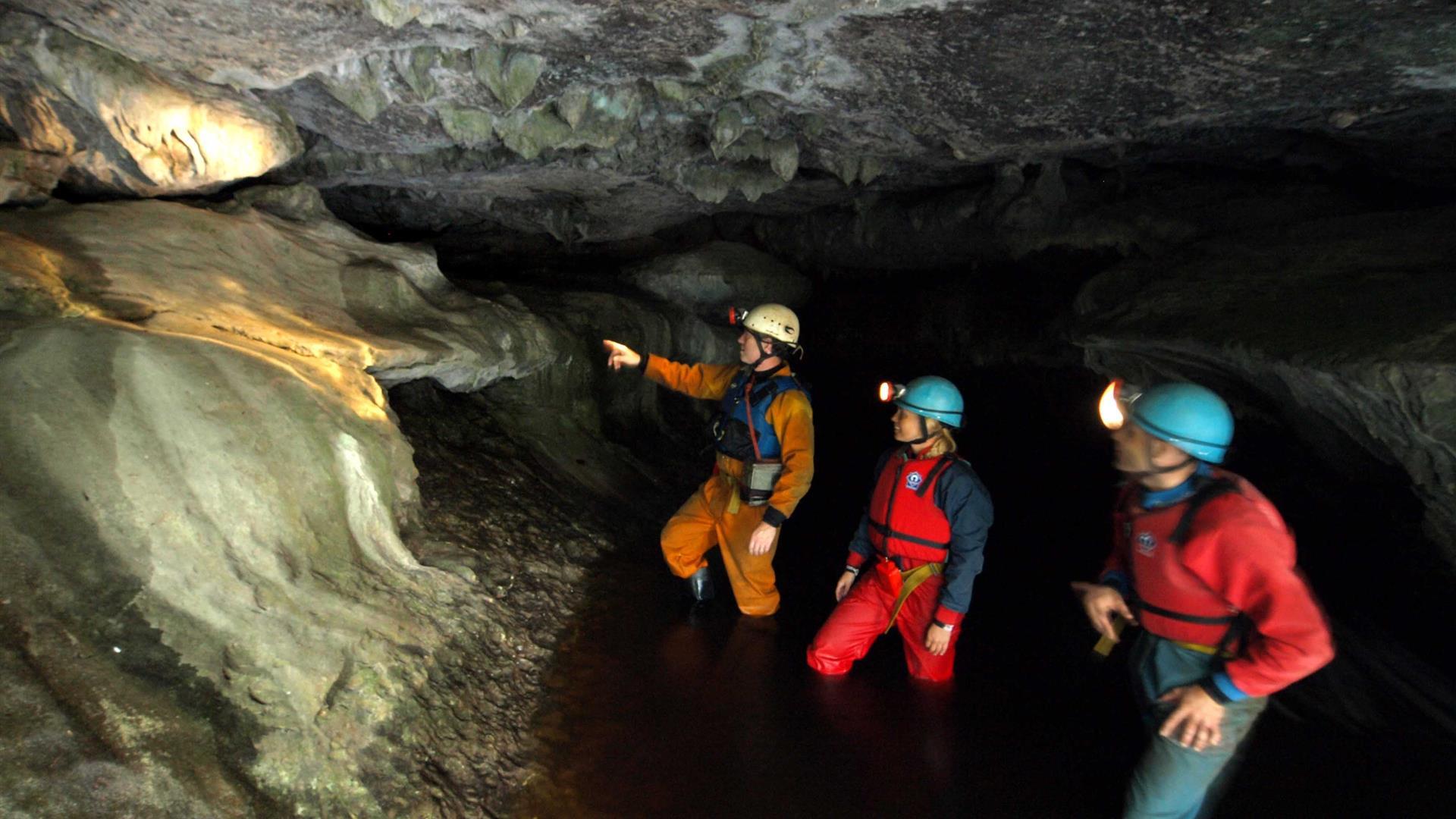 About
Explore the caverns and tight passageways. Wade through cave waters and experience complete darkness 60ft below the surface.

With our local Cave Leader experience the natural caves of Fermanagh as the first explorers would have done hundreds of years ago. Equipped with oversuits, wellies, helmets and lights learn about the local folklore attached to the caves and its hidden passageways.

1/2 day Experience includes:
- Qualified Cave Leader as your guide
- Caving equipment (Helmet, Light, gloves, oversuit)

A minimum level of fitness is required. Tour is 2.5 hours.

Contact the office for a date and time that suits you.
Guide Prices
£50 per person