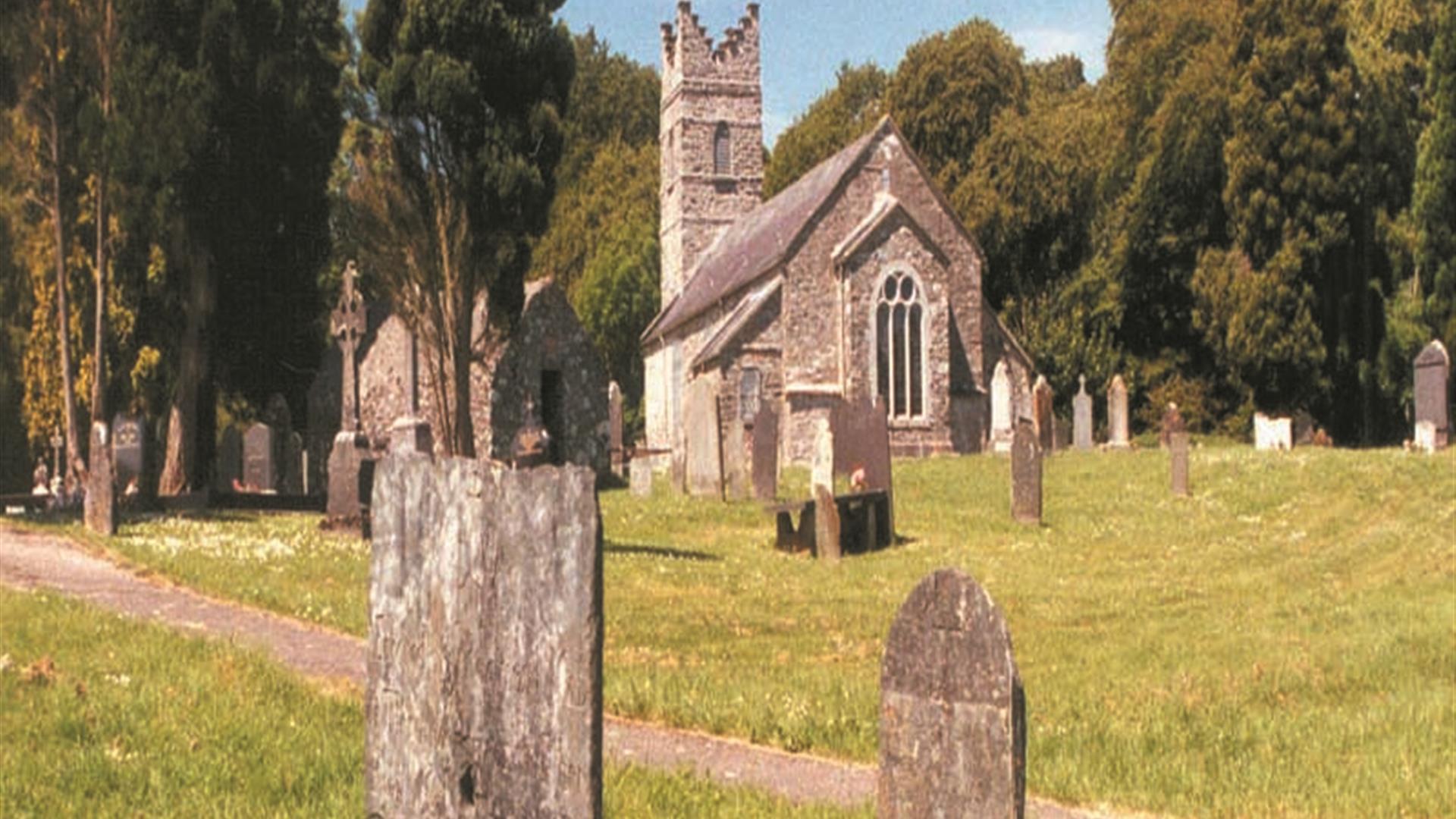 About
The churchyard is one of the most important and historic properties in Ulster.

The church was probably founded with the arrival of the O'Neills around 1450, who built their castle at Glassdrummond. All traces of the pre-reformation church have now disappeared although it is likely that the O'Neill family vault was situated underneath the earlier church as the remains of a doorway was found during recent repairs.

The historic graveyard is the burial place of three eighteenth century Gaelic Irish poets: Art Mac Cooey, Pádraig Mac Aliondain and Séamus Mór Mac Murphy (poet and outlaw).

There is a picturesque area adjacent to the graveyard known as the Poet's Glen where visitors can enjoy the 13 acres of grassland, sculpted garden and river. The Poet's Trail - Creggan Loup walk starts at the church.

Creggan Visitors Centre is situated in the grounds of the church and houses an historical exhibition on "The Poets and People of Creggan" which was compiled jointly by Creggan Hall Management Committee and Creggan Local History Society as a cross community partnership project.

As well as the Poets the exhibition also features information on Creggan Vestry Minutes, The Penal Laws, Mass Rocks, The Eastwood Vault, Townlands in the Parish of Creggan, Landlords and Tenants, Population graph 1800 - 1997, The United Irishmen 1798, Local Personalities: Fr. Daniel Mac Gilmurry d. 1731, The Very Reverend John Campbell 1799 - 1878, The Reverend Daniel Gunn Brown 1807 - 1892, Sir Thomas Jackson 1841 - 1915, Crossmaglen Town Clock, and the Annual Ecumenical Service.

Guided tours are available each Sunday from June - September, 3 - 5:30pm (and at other times for organised parties, by prior arrangement).
For further information, please contact Sandra Pragnell at Dundalk Rectory Old Golflinks Road, Blackrock, Co. Louth. Phone 00353 42 9321402, email dundalk@armagh.anglican.org.
Book Tickets