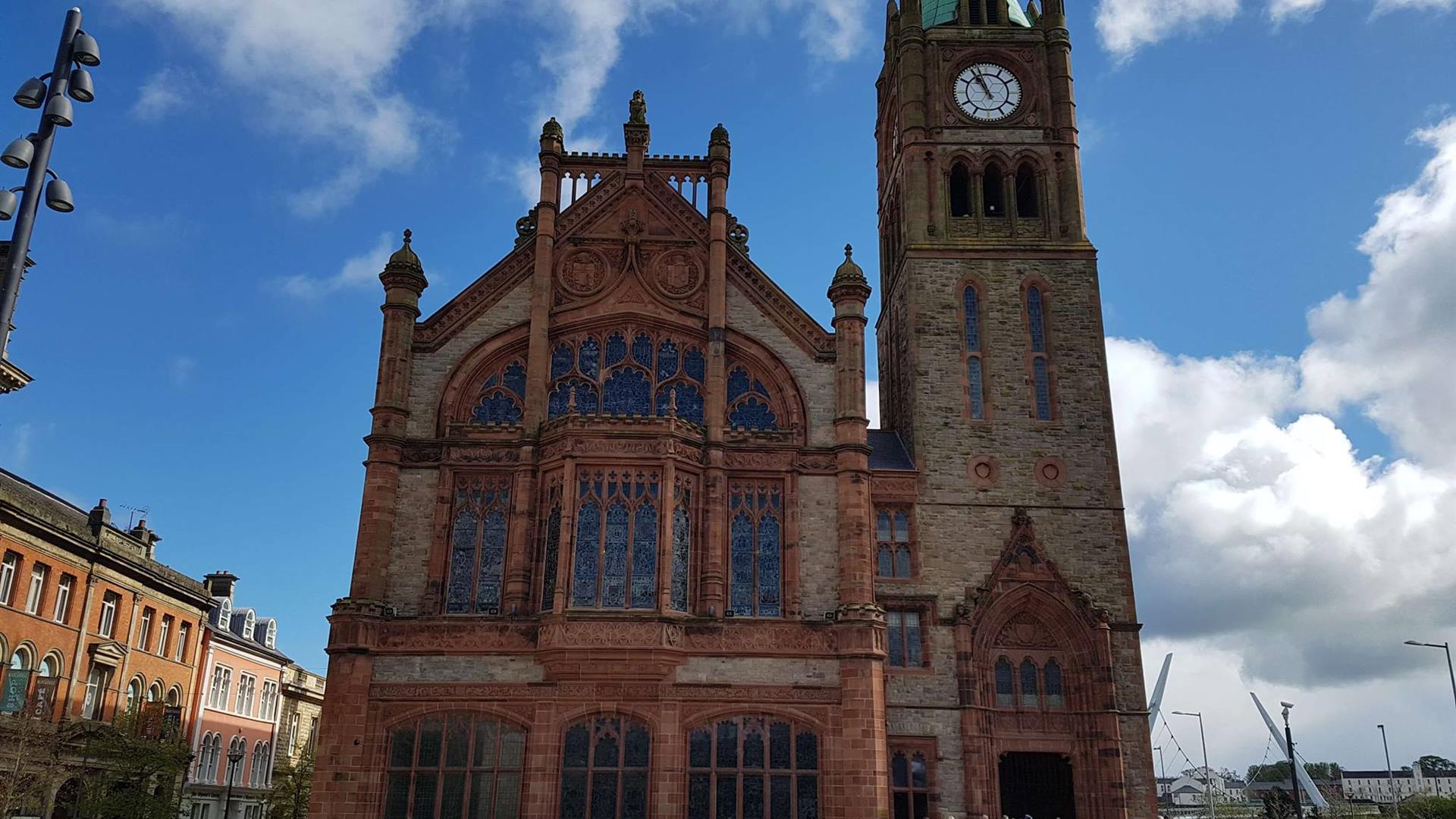 About
Day One

Titanic Belfast extends over nine interactive galleries, with multiple dimensions to the exhibition, drawing together special effects, dark rides, full-scale reconstructions and innovative interactive features. Explore the shipyard, travel to the depths of the ocean and uncover the true legend of Titanic, in the city where it all began.

Complete your Titanic Experience with a visit to the world's last remaining White Star vessel and RMS Titanic's original tender ship - SS Nomadic. Walk the decks, explore the ship, and take journey through over 100 years of authentic maritime and social history.

Belfast Black Taxi Mural Taxi Tour- Our partner Taxi Trax provides, the Belfast Mural Taxi Tour which, will take you on an educational and enlightening journey of the famous Belfast murals. You will learn the history and politics of Belfast and Ireland – particularly about the period known as The Troubles.

Day Two

Museum of Free Derry - The main signature project of the Bloody Sunday Trust remains the Museum of Free Derry. The Museum of Free Derry opened in 2007 in order to tell the story of what happened in the city during the period 1968 – 1972, popularly known as 'Free Derry', and including the civil rights era, Battle of the Bogside, Internment, Bloody Sunday and Operation Motorman.

Bogside History Tours - We offer a walking tour of Derry Bogside that gives all visitors a first hand and on-site analysis of the Bloody Sunday story in Derry City. This comprehensive tour will give an educational insight to the Civil Rights era, Bloody Sunday and the conflict that ensued.

Siege Museum - The new Siege Museum and Exhibition is a permanent display of the history of the Siege of Londonderry and of the Associated Clubs of the Apprentice Boys of Derry, including artefacts, video and interactive media. There are separate rooms for each of the orders: Apprentice Boys of Derry, Orange Order, Women's Orange and The Royal Black Institution.
Book Tickets
Facilities
Establishment Features
Payment Methods
All major credit/debit cards accepted