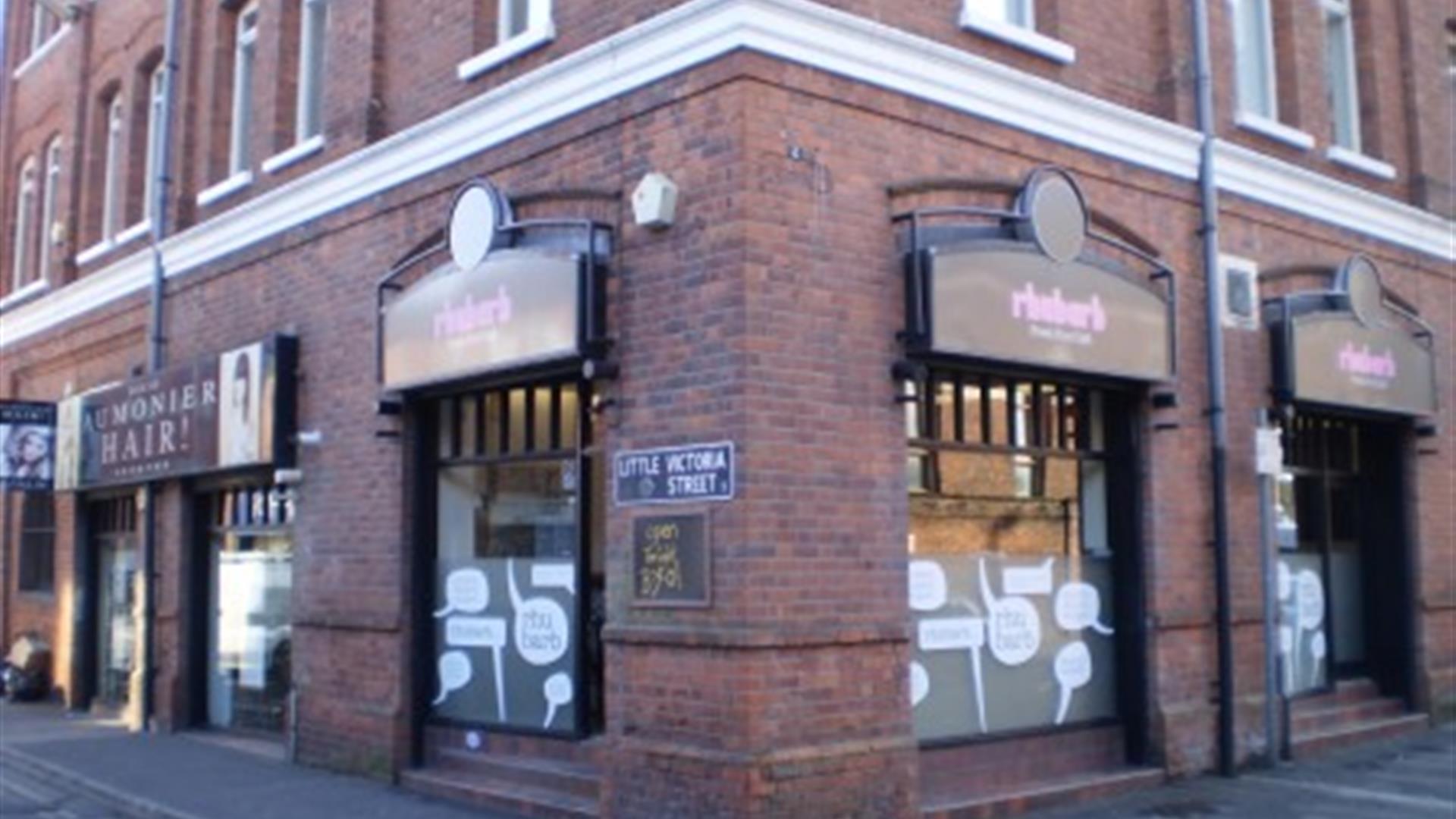 About
Rhubarb was opened in 2008 by local chef Norman Green.

Opening at 10:00, Rhubarb serves some of the finest breakfast in Belfast city centre. From French toast with bacon and maple syrup to everyone's favourite - the traditional Ulster fry.
Lunch menu includes the now trademark Rhubarb dish of crispy pork and pear salad with toasted walnuts, green leaves and citrus dressing, along with the ever popular honey glazed boneless pork ribs - to name just two.
The restaurant is unlicensed and operates a bring your own bottle policy (BYO). The chefs use the finest locally sourced meat, fish and vegetables to create mouth watering dishes. The eatery has established itself as a place for top quality food at very reasonable prices.
Over the last year Norman has developed "Rhubarb's rhubarb chutney" which now retails in a number of independent delis and food stores within the city, just look out for the unique Rhubarb logo.
Book Tickets
Facilities
Catering
Children & Infants
Children's Menu Available
Payment Methods
All major credit/debit cards accepted