The ever inspiring Mournes
Standing at the foot of the Mourne Mountains, you can't help but be awestruck. It's no wonder these beauties inspired C.S. Lewis' Narnia chronicles, Game of Thrones® filmmakers, poets and songwriters. Its magnificent landscape is bursting with a sense of adventure. Go trekking or hiking, take the famous Six Peak Challenge, a walking tour or an exhilarating bike ride. Or maybe you'd rather take it slow and savour the sights. And what a sight it is. With so much to see and do in the Mournes, the only question now is: What first? We know just the place.
Get to know the Mournes
First, let's get a better sense of our surroundings. Professional mountain man Peter Rafferty's Walk the Mournes tour will do just the trick. Peter takes you back to the times when Mourne granite was highly sought after and the mountains echoed with the sound of handpicks. He captivates you with his stories and legends of local smugglers in their secret caves. He tells of US military men who prepared here before heading into the battlefields of World War II. With so many stories to tell, it's easy to see why the Mournes are said to have been the inspiration for CS Lewis' mystical Chronicles of Narnia. Peter says the Mournes are an experience he will never tire of. You're unlikely to forget them either.
Head for the beach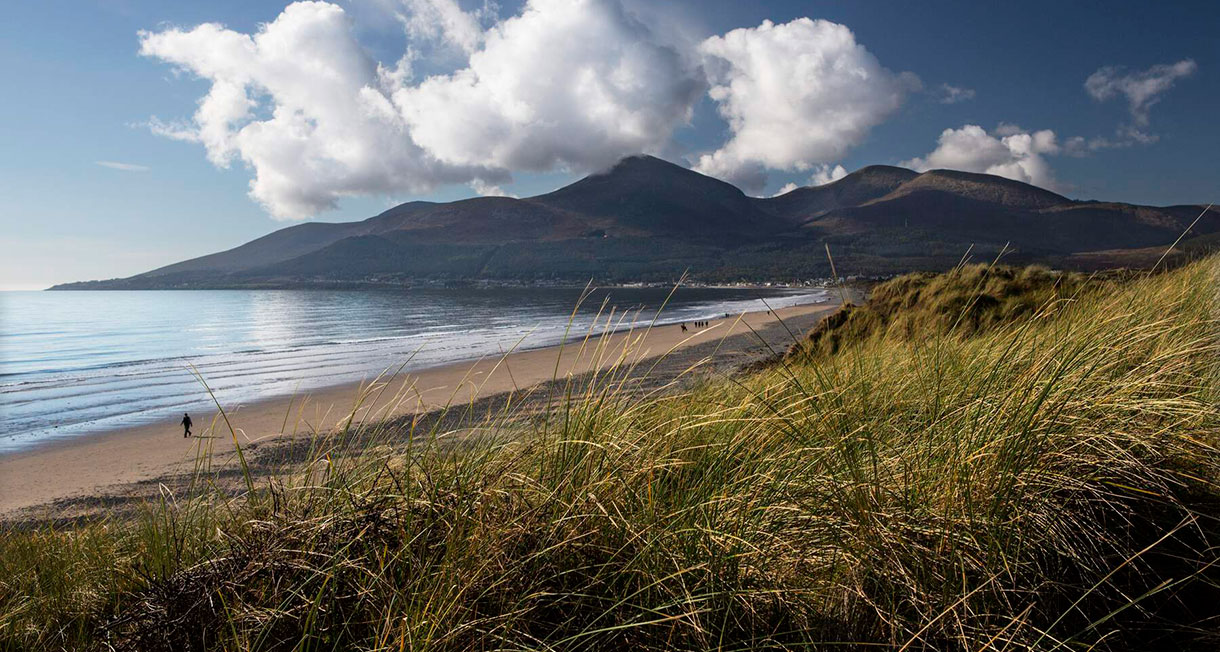 A coastal adventure awaits you at the foot of the Mournes. For a refreshing walk, head to the beach at Murlough Nature Reserve where you'll get a blast of fresh salty sea air on your face. Or discover the beauty of the area with the walks and trails through the nature reserve. Next stop, Cranfield Beach. A hot spot for families and water sport enthusiasts alike, Cranfield Beach is idyllically located at the mouth of the Carlingford Lough. With the magnificent Mourne Mountains providing an impressive backdrop, this picturesque beach is perfect for those looking to unwind, or make a splash. The beach was also awarded Blue Flag status in 2016.
Walk with alpacas
If you're a lover of animals, you've got to meet and greet the gentle alpacas at Cranfield Alpacas in Kilkeel. Go on one of their guided tours and get up close and personal with these friendly furry creatures, with stunning panoramic views of the Mourne Mountains as your backdrop.
Head somewhere quiet
As the name suggests, Silent Valley Mountain Park is a place where you really can leave the world behind. What could be more tranquil than breathing in the freshest mountain air as you follow the idyllic waterside? You can't help but be inspired to take a stunning photo at this breath-taking location. So, cameras at the ready, and phones on silent.
Time for a break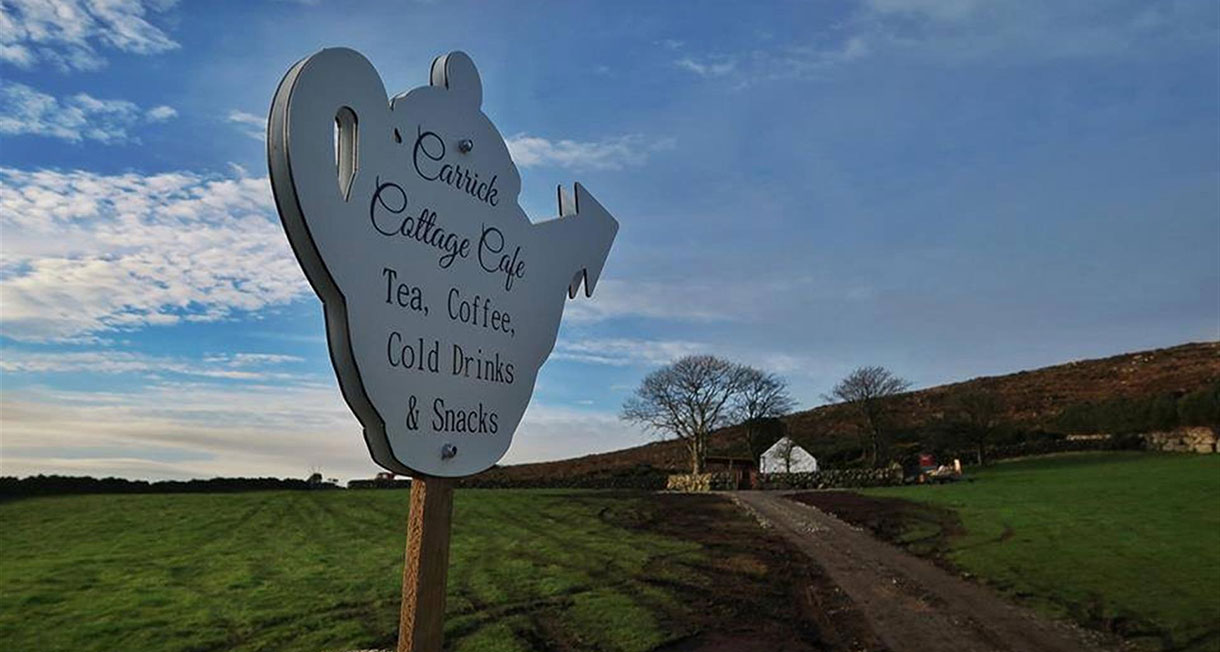 After all that fresh air, it's time to treat yourself to a well-earned break. And what better place than the Carrick Cottage Cafe. Sitting pretty off the Carrick Little Lane in Annalong, this traditional Irish cottage is set in an idyllic location at the foot of the Mournes. Here you can rest your feet while indulging in everything from tea and coffee to freshly baked scones and tray bakes.
Hillwalker's heaven
If hillwalking is your thing, Newcastle is your paradise. Nestled at the foot of the magical Mourne Mountains, Newcastle is one of the most popular sea-side resorts in Northern Ireland, and for good reason. Sitting in a spectacular location, there are plenty of cafés, bars and amusements here to keep you busy. Along with hillwalkers, the area also attracts golfers from every corner of the globe thanks to the Championship Links of Royal County Down Golf Club.
Head to Strangford Lough
Next stop, head up to the always spectacular Strangford Lough. If you're a history or heritage enthusiast, this place will grab your attention. You'll discover tower houses, castles and ancient monuments dotted all across this wonderful landscape and meet a wealth of wildlife along flat coastal shores of the Lough and the Irish Sea.
Stunning Strangford Lough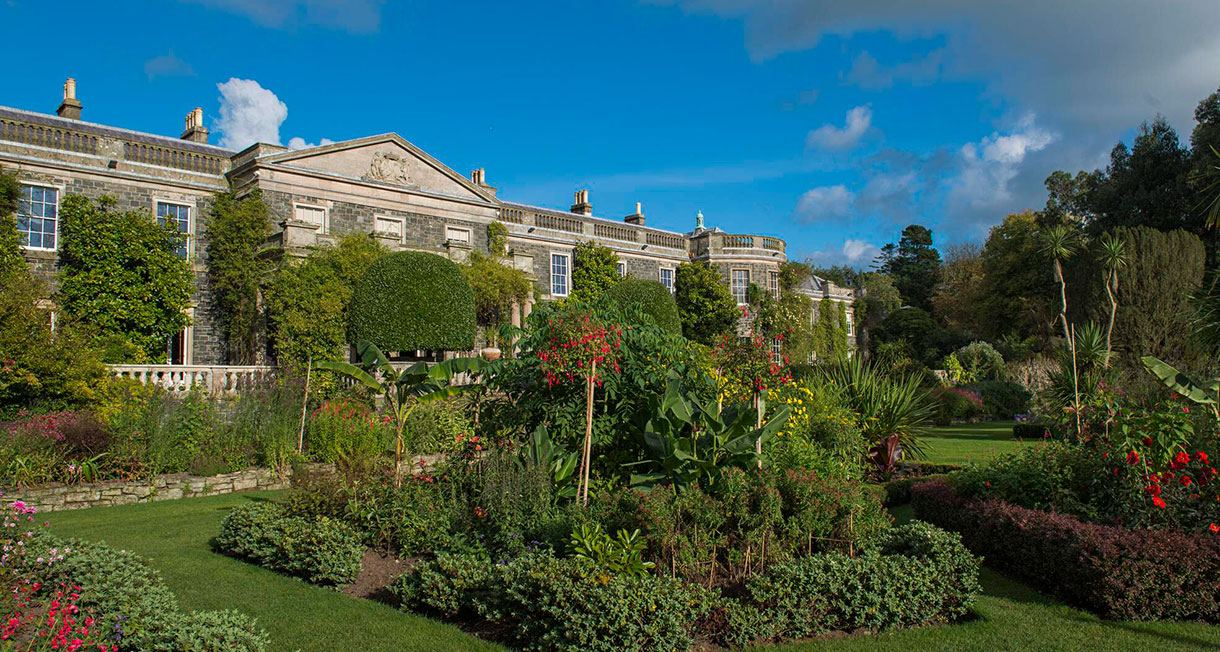 Strangford Lough is packed to the gills with adventure. Take a refreshing and inspirational drive down the Lough side of the Ards Peninsula. Enjoy stunning views over the water and make beautiful Mount Stewart House and Gardens your first stop. Have a leisurely gander in the stately home and a stroll around the award-winning gardens.
Explore the great outdoors at Castle Espie
Escape to the beautiful shores of Strangford Lough and uncover 60 adventure-filled acres of wetland wildlife waiting to be explored at WWT Castle Espie Wetland Centre. Fill your lungs with fresh air, stretch your legs and get ready to explore their extraordinary wetland paradise, whatever the weather.
Cook like a local at Tracey's
Time to get familiar with the local flavours, and there's no better place to get acquainted than Tracey's Farmhouse Kitchen. In her 17th century thatched cottage on Strangford Lough, it's sleeves up and aprons on as traditional flavours rule the roost. Try your hand at everything from soda bread to wheaten bread, and of course the local favourite, potato bread or 'fadge'. After a visit to Tracey's, the locals won't know the difference.
Learn bushcraft skills at Finnebrogue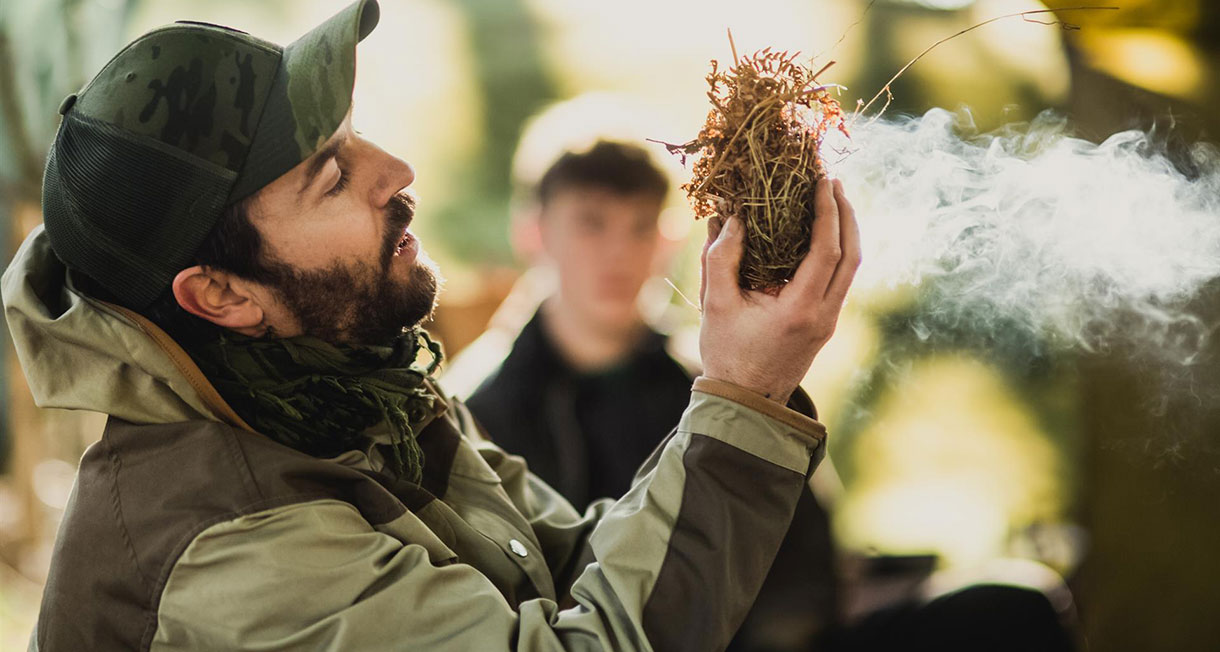 Hone those bushcraft skills with a trip to Finnebrogue. Learn how to survive in the wild and find out what you can eat by foraging in the woods. Get back to nature, in the perfect natural habitat of these woods in the heart of County Down.
Across the water, and under it
After visiting Finnebrogue, hop on the short Strangford Lough ferry to Portaferry. The ferry departs on the quarter past and quarter to the hour every day and takes less than 20 minutes. Once you're across the water in Portaferry, you're only a short drive from the fascinating Exploris Aquarium & Seal Sanctuary. Be wowed by marine life from around the world with a diver's view. You'll meet all types at this fascinating sanctuary, from the native species in Strangford Lough to the colourful coral reefs of the Tropical Oceans.
Go out with a bang
Before we wind things down, let's take things up a notch… or three. For the thrill seekers among us, how does shredding some mountain bike single track sound? Well, if that gets your heart racing, Life Adventure Centre in Castlewellan is your kind of place. Go on their fully guided mountain biking experience at Northern Ireland's top mountain bike destination, the magnificent Mourne Mountains. For those looking for something a little more leisurely, they do electric bikes for hire too. So, on your bike.
Your home away from home
With no shortage of things to see and do, now all you need is a fabulous base to catch some shut eye.
A place to unwind
If you're in search of some tranquillity, the warm embrace of Clandeboye Lodge (4*) will give you peace of mind in no time. A stylish hotel located in a tranquil woodland setting, and just minutes from Belfast City, this is the perfect base to see it all, and get away from it all too. Hillyard House Hotel has been recently renovated into luxurious boutique accommodation with 20 bedrooms. Tucked away in the small town of Castlewellan, it's the perfect base to explore the area and offers beautifully decorated bedrooms with spacious bathrooms.
Ready when you are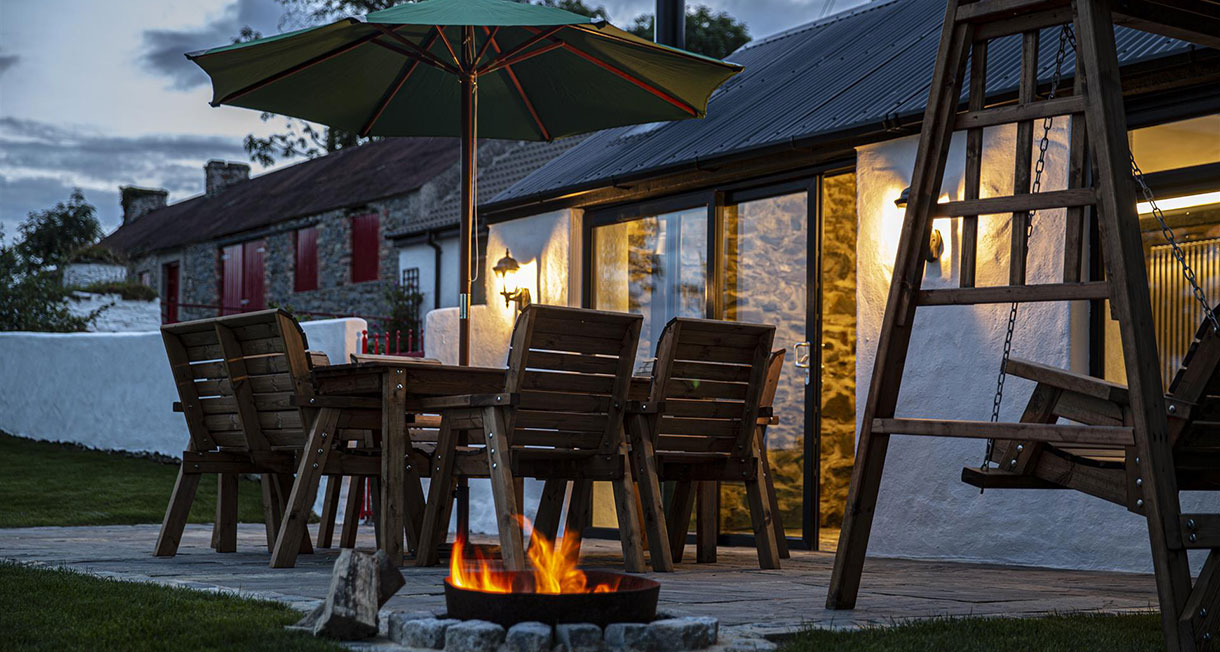 If you prefer to come and go as you please, The Bakers Cottages is a 3 bedroomed property nestled in the Mournes area but with easy access to Belfast. Relax in your own private hot tub house or in the peaceful extensive grounds or get out and explore the great outdoors, on your doorstep - the choice is all yours. Or maybe Strangford View Mews might just be your home away from home. As the name suggests, this beautiful 18th century stable conversions has stunning views over Strangford Lough and is perfectly located in the fishing village of Killyleagh - the ideal base for exploring the area.
Plenty more in the Mournes
The magical Mournes and stunning Strangford Lough have so much to offer, and this isn't even the half of it. But don't take our word for it - go and see for yourself.
Let us know your favourite things to do around the Mournes and Strangford Lough - join the conversation online with #EmbraceAGiantSpirit.